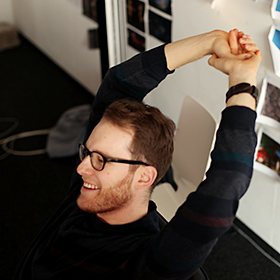 Hey and welcome to CGDirector! 🙂 I'm Alex and I started CGDirector all the way back in 2005 with a single goal: Help PC-Builders in Computer Graphics find the right Hardware Components for their PC. Something that I wish I had when I was first starting out.
Over the years I have been able to fill many roles, from 3D-Generalist, Animator, Compositor, to Graphic Designer and Video Editor from big Companies' IT resources to building my own Render Farms.
Optimizing Computer Hardware so it runs the Software I am using the best it can, is something I never stopped doing and I hope I can help as many people as possible with what I learned so far.
Who is CGDirector for?
Have you ever asked yourself:
How can I build the best PC for _____
How can I Render faster in _____
Why is my Computer slow in Software: ____
What Hardware is best for ____
Or if you have any other questions about Building the best Computers for your purposes, then CGDirector is the place to be.
CGDirectors content is 100% free, and we are always looking for finding more ways to be helpful.
Let's take a look at some of our most popular Articles:
Computer Builds
Hardware
Benchmarks
3D Techniques
Want to stay up-to-date? Feel free to subscribe to CGDirector here or follow us on Twitter and Facebook!
Thanks!
Alex