The whole tech world is divided on the Apple Studio Display and whether or not it's even worth talking about.
And, well, no one should be overly surprised for that being the case — its $1599 price tag will burn a hole through your wallet.
But just like many other Apple products, it, too, deserves a bit of granular analysis.
It'd be foolish of anyone to proclaim it "overpriced" and just call it a day when it's actually a very interesting product, one with a clear target demographic.
To start things off, let's first go over its spec sheet.
Apple Studio Display | Spec Sheet
Despite looking like a slice of the future, the Apple Studio Display is relatively "simple" from a technological point of view.
| DIAGONAL | 27" |
| --- | --- |
| PANEL TYPE | IPS LCD |
| RESOLUTION | 5120x2880, 218 pixels per inch |
| HDR SUPPORT | None |
| BRIGHTNESS | 600 nits |
| CONNECTIVITY | 4 x USB-C (10 Gbps) ports, one of which is Thunderbolt 3 (40 Gbps) |
| REFRESH RATE | 60Hz |
| POWER DELIVERY | Yes, 96W Passthrough |
| DCI-P3 COLOR | Yes |
| WEBCAM | Built-in wide angle camera (122° FoV) with Center Stage |
| SPEAKERS | Six-speaker system with force-canceling woofers and Spatial Audio support |
There's nothing that immediately stands out here.
Now, don't take that the wrong way: this is definitely an interesting display overall, but for its price, you'd expect something a bit more… extraordinary.
You'd think that $1599 (at the bare minimum) would net you at least some kind of (real) HDR support along with a higher refresh rate — to say nothing of a mini-LED panel.
Unfortunately, this venerable tech giant from Cupertino seems to disagree.
Most folks can get over the price. No one's expecting Apple to create "budget-friendly" products so the fact that they've priced the Studio Display in such a way really didn't come as that big of a surprise.
What did, however, is the fact that they've decided to "play it safe" — but more on that below.
Benefits of Using the Apple Studio Display
So if there's nothing overly special about the Apple Studio Display, why would anyone ever want to purchase it?
Is it because of the prestige that comes with owning such a shiny new product, one with Apple's well-known logo on the back?
Contrary to what some are saying, there are reasons why you might want such a display, although they're not as apparent as one would expect.
The Resolution
Working on a 5K display is an experience unlike any other.
This particular resolution is still exceedingly rare although it will, at some point, go mainstream and enjoy widespread adoption.
When that'll happen is anyone's guess seeing how most folks still haven't transitioned over to 4K, let alone anything beyond that point.
The Experience: There are many, many monitors out there on the market that have comparable specs (and are a fair bit cheaper, too). But — and this is a very big but — none of them will work so effortlessly with macOS.
In that sense, the Apple Studio Display has no equal.
It has been designed from the ground up to truly and seamlessly integrate into that whole ecosystem, and if that's something you want or need, then Apple's Studio Display is quite frankly your only option.
We're talking about a plug-and-play kind of solution here, a display that'll work flawlessly with any kind of device running macOS (assuming it is supported, of course).
It won't have any bugs or weird scaling issues nor will it take a while to wake up from hibernation — it'll all work beautifully.
Scaling
5K doubles the pixel count of 4K.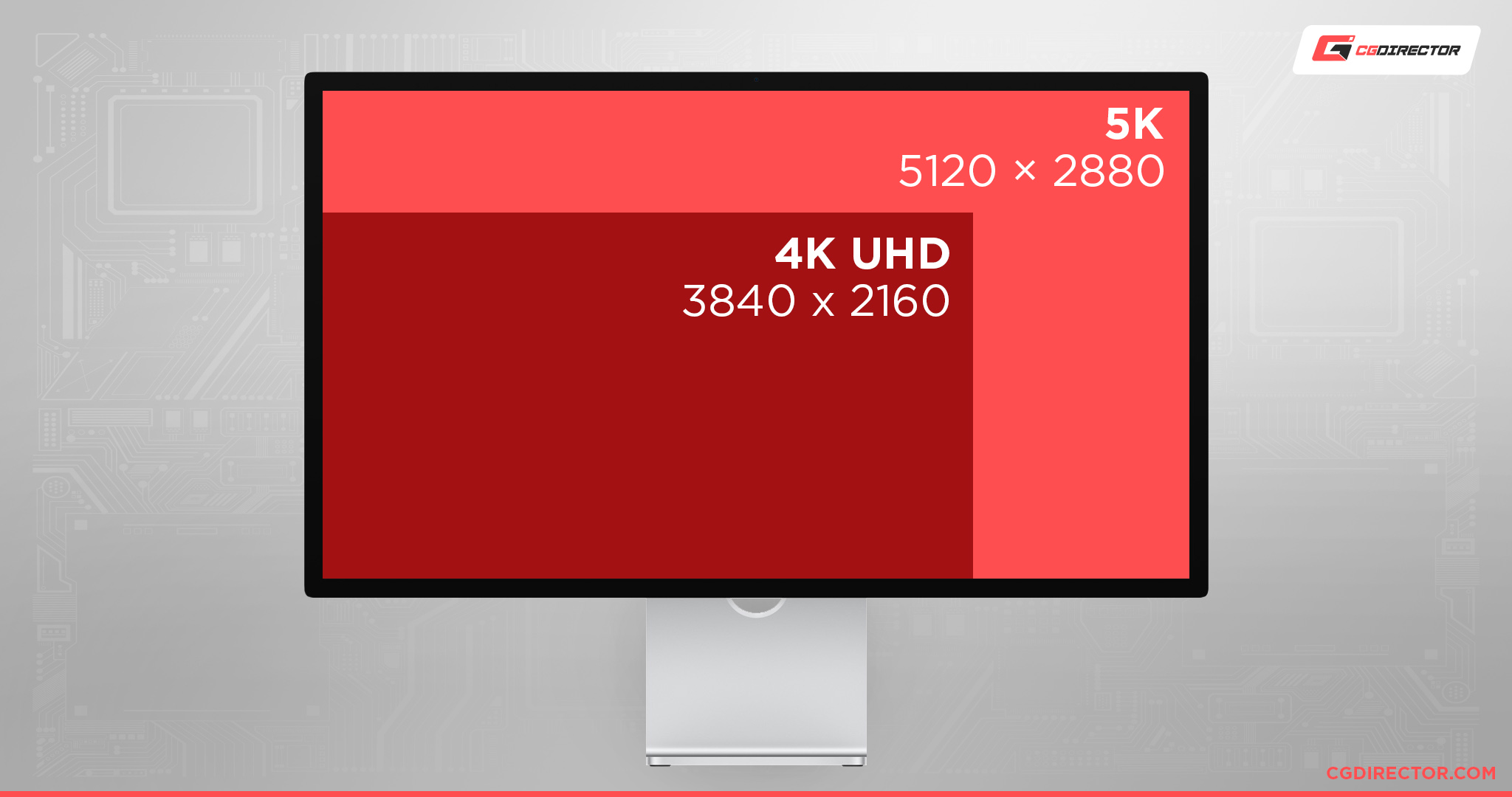 That means you can, say, work on 4K footage (editing, color grading, and everything in between) in its native resolution while still retaining various UI elements and menus and whatnot.
To some, this is no small benefit. Whether such a luxury is worth $1599 will also depend on the kind of work you do, but it's definitely one of its key selling points.
Build Quality
Few are the companies that can compete with Apple regarding craftsmanship and overall build quality.
Apple goes beyond what is expected to deliver the absolute best and most mind-blowing product.
Sometimes they're guilty of profligacy, too. They overengineer their products, losing track of whom it's geared towards and what it's actually supposed to be used for.
Be that as it may, if you want the absolute best design and build quality, Apple's still king.
Color
It might not have any HDR support, but as far as SDR, IPS displays go, this one's a great option.
It has better brightness uniformity across its canvas than the LG Ultrafine 5K.
It also has a lower Delta E value at just 1.10 — its color distortion is imperceptible, and, as if that wasn't enough, it has better off-axis viewing angles and a higher peak brightness.
The Apple Studio Display is a dream for any SDR-related color work and is exceptionally well-calibrated right out of the box.
Its contrast ratios, too, are better than those found on the LG Ultrafine, so it really is superior across the board.
Extra Features
Having an integrated high-quality webcam (with Center Stage, no less) and some truly impressive speakers is a pretty nice thing.
We're talking about features no one really asked for, but by no means are they superfluous.
It sort of balances itself out — you lose a high refresh rate and HDR, but you gain certain other features that might be even more useful, depending on your workflow and use-case scenario.
We're not justifying Apple's decision to not include Pro Motion and some kind of HDR support, but they have given their users something in return. Whether it's of equal value or not will vary from one person to the next.
Apple Studio Display — Alternatives
The only real alternative for macOS users is the now-famous LG Ultrafine 5K.
It sports the exact same panel as the one found in the Apple Studio Display but it's nowhere near as beautiful and well-rounded from a technological standpoint.
Its 500 nits of brightness are still plenty for indoor use, but its design is starting to show its age (amongst other things).
It's just not as good of a product as Apple's latest display, and we mean that in every measurable way.
Many users have reported it taking an inordinate amount of time to wake up from a period of inactivity, and the way it communicates with macOS isn't nearly as consistent.
It is currently being sold for $1,299 which, in all fairness, isn't that much cheaper than what Apple's asking for its Studio Display.
The only benefit that the Ultrafine provides is the fact that it's both height- and tilt-adjustable out of the box. It also has built-in VESA support.
The base Apple Studio Display SKU, on the other hand, only supports a 30° tilt.
You'll have to splurge a few more Benjamin Franklins in order to ensure any other kind of (admittedly quite basic) functionality.
So, if you look at the most popular and widespread alternative, the price of Apple's Studio Display sort of starts to make sense.
5K displays don't come cheap and, well, there's a slew of reasons as to why that's so.
In the end, one thing's clear: Apple's own display is far superior to that of LG's. A $300 upsell, therefore, really isn't all that bad or egregious.
Apple Studio Display — Drawbacks
There are various drawbacks to the Apple Studio Display. It's extremely expensive for what it is: a well-rounded IPS LCD monitor.
The fact that it's 5K is great, but such a high resolution isn't exactly a "must-have" nor can it be fully used and leveraged by most creatives.
A 4K display would, therefore, be more than sufficient for most workloads.
The lack of HDR is also indefensible at this price point, much like the lower-than-expected refresh rate.
60Hz is still great for most things, but if we can get (much) higher refresh rates at a fraction of the cost, then there's really no excuse.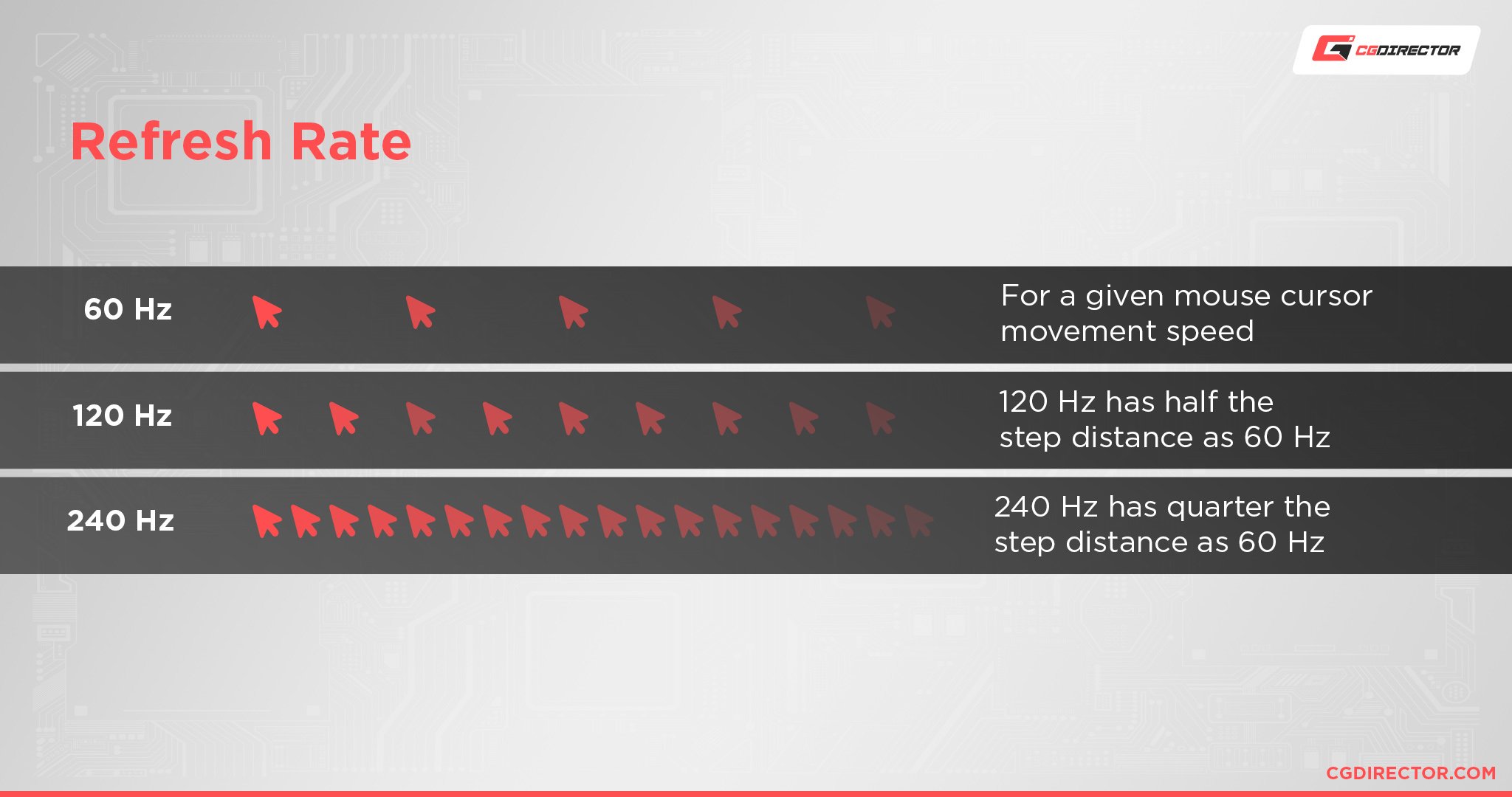 Apple's ProMotion displays have existed on iPads since 2017.
Why they then think it's okay to release a "professional" monitor for $1599 without such technology is beyond our comprehension.
When we view these drawbacks and faults and deficiencies in a vacuum (or in isolation, rather), they're not all that bad.
We can live with an LCD, we can forgive Apple for capping it at 60Hz, we can forgive the lack of any HDR support, but once you add all this up (and many other quirks), it's impossible not to be left with a bitter taste in your mouth.
Then there's the whole stand situation. It might not be a dealbreaker but it's definitely something you ought to keep in mind.
You can change the stand further down the line but you'll need to take your display to an Apple Store and have them do the upgrade. And, well, it'll cost you a pretty penny, too.
These are all very concrete flaws and drawbacks, but they are somewhat balanced out by the many pros and benefits which the Apple Studio Display brings to the table.
Suppose you want a 5K display with immaculate color calibration, best-in-class build quality, fantastic speakers, and perfect macOS compatibility – In that case, the Apple Studio Display is not only your best option but also the only one worth considering, even with its few deficiencies.
Is the Apple Studio Display Worth It?
The answer to such a question varies from one creative professional to the next.
Do you need 5K? Then your list of viable options really isn't that long.
Do you use macOS exclusively? Then there's also no other display on the market that'll work quite as seamlessly.
It's not worth it from a specs perspective, but specs rarely tell the whole tale with Apple products.
The Apple Studio Display offers a series of very particular benefits. It is a niche product targeted at a niche category of people.
We shouldn't, therefore, look at it from a value perspective. There's really no reason to, and the same can be said for a myriad of other Apple products as well.
If it's the kind of tool you need to get your job done, then it is worth the asking price.
Many products aren't worth their MSRPs and yet they're still good options for certain people.
Perhaps the best adjective one could use to describe the Apple Studio Display is well-rounded.
It doesn't offer some of the bells and whistles we've come to expect at this price point, but it does tie many other things quite nicely.
It could have (or should have) been a few hundred dollars cheaper, but $1599 isn't as egregious as some people are making it out to be – considering this is meant for (creative) professionals who'll use it to earn money for the next 5+ years.
The Intangibles
This one might be a bit contentious, but Apple products often have that extra bit of something, the "X factor," if you will, and that's just one of the many reasons why creatives gravitate towards them en masse.
The Apple Studio Display is a tool, one employed by the creative — a tool with a very simple purpose: to help us interface with our computers and create whatever we so desire.
The better it does this — the better it aids us in our creative efforts and endeavors — the higher its worth.
Now, some folks gravitate towards the utilitarian end of the spectrum when it comes to their tools and hardware. If it has the right specs it will get the job done, no matter how it looks or feels.
Others, however, can benefit greatly from a device like this one, a tool so elegant you cannot help but get inspired just by looking at it.
It removes itself from the equation, it minimizes the amount of friction between you and your creative goal.
It also costs an arm and a leg, but to some, that's worth it.
If you want your hardware to inspire you and not "just" get the job done, then the Apple Studio Display sure is the right choice.
Who Is the Apple Studio Display For?
We don't like "segregating" users based on their needs and wants, but this kind of display does benefit some people more than others.
Photographers, video editors, and all folks that have any kind of creative workflow — or just want 5K for whatever reason — can benefit greatly from the Apple Studio Display.
It's an "all-in-one" kind of solution, and while it certainly is flawed, it does bring many perks and features that are absolutely perfect for a certain kind of creative professional.
Now, if you don't need 5K, then there are many other options out there, all of which will not only provide you with more "bang for the buck" but also with many of the bells and whistles which Apple has decided to exclude with its Studio Display.
A 4K display is definitely a great boon for creative work; a 5K one, on the other hand, isn't quite as alluring.
FAQ
Let's go over some potential questions you might have regarding Apple's peculiar (and most expensive) new monitor.
Can I use the Apple Studio Display with a PC?
You absolutely can!
It'll still work as intended, but Center Stage will not be available (nor should you expect to get it through a future firmware update).
Does the Apple Studio Display have HDMI or DisplayPort?
No, unfortunately.
It only comes with a USB-C connection for video out.
That, however, is not an issue if you plan on connecting it to a MacBook, iMac, Mac Mini, or a Mac Studio.
How many devices can I connect to the Apple Studio Display?
Just one, and it has to be connected through its USB-C (Thunderbolt 3) port on the back.
Will the Apple Studio Display charge my MacBook while it's connected?
It absolutely will!
In fact, it supports 96W host charging which means it'll easily handle even the most powerful MacBooks on the market!
List of Apple devices that are compatible with the Studio Display
Mac Studio (2022)
16" MacBook Pro (2019 or later)
14" MacBook Pro (2021)
13" MacBook Pro (2016 or later)
15" MacBook Pro (2016 or later)
MacBook Air (2018 or later)
Mac mini (2018 or later)
Mac Pro (2019 or later)
27" iMac (2017 or later)
21.5" iMac (2017 or later)
iMac Pro (2017)
You can even connect the following iPads to the Studio Display if they happen to be running iPadOS 15.4:
iPad Pro 12.9″ (third-gen or later)
iPad Pro 11″
iPad Air (5th gen)
It will not be a particularly immersive experience (what with their mismatched aspect ratios), but it will work.
Over to You
The Studio Display is one of the most polarizing Apple products in recent history. It's not all that alluring from a price-to-performance standpoint, nor does it bring any overly impressive bells and whistles.
It's beautiful, well-rounded, and just what certain creatives need, but it's not extraordinary in any which way.
That's not necessarily a bad thing, but it is somewhat of a letdown given Apple's recent streak of tremendous home runs.
Still, that fact should in no way cloud anyone's judgment: the Studio Display is a great product, and it is worth the asking price if it accommodates your workflow.
Are you considering getting the Apple Studio Display, or do you have any questions? Let me know in the comments or on our forum!