Are Acer GPUs any good? This PC hardware manufacturer only entered the GPU space recently, but their releases have been making considerable waves ever since, especially if you're an Intel GPU user.
So, let's break down whether or not Acer GPUs are any good together, and point you in the right direction if Acer isn't right for your needs.
Let's dive in!
Introducing Acer, The PC Hardware Manufacturer
Acer is a prominent PC hardware manufacturer most well-known for providing budget and mid-range PCs, laptops, and peripherals.

Acer's foray into GPUs is recent, only beginning in late 2022 with their version of the Intel Arc A770 GPU. However, Acer's overall stint in PC hardware stems as far back as 1976, and their status as a mainstay in today's competitive hardware market shouldn't be understated.
In fact, I've actually highlighted Acer as one of my top recommended Monitor Brands, which bodes well for the rest of this article if they manufacture good enough GPUs to pair with those monitors.
So, let's take a deeper dive into Acer's GPU manufacturing business!
Are Acer GPUs Any Good?
Are Acer Intel GPUs Any Good?
Acer's entry into the GPU business was with their version of the Intel's Arc A770 GPU.
There are currently two Intel Acer GPUs: the Predator Bifrost Intel Arc A750 OC, and the Predator Bifrost Intel Arc A770 OC.
The A770 is more powerful and released first, so let's talk about it!
As expected of a card that ships with a factory OC, Acer's Predator A770 slightly outperforms the stock Intel A770, but not by more than a few percentage points across the board.
A review and teardown by GamersNexus revealed the card to be surprisingly well-built, though also built unusually due to its hybrid open-air and blower-style cooler design.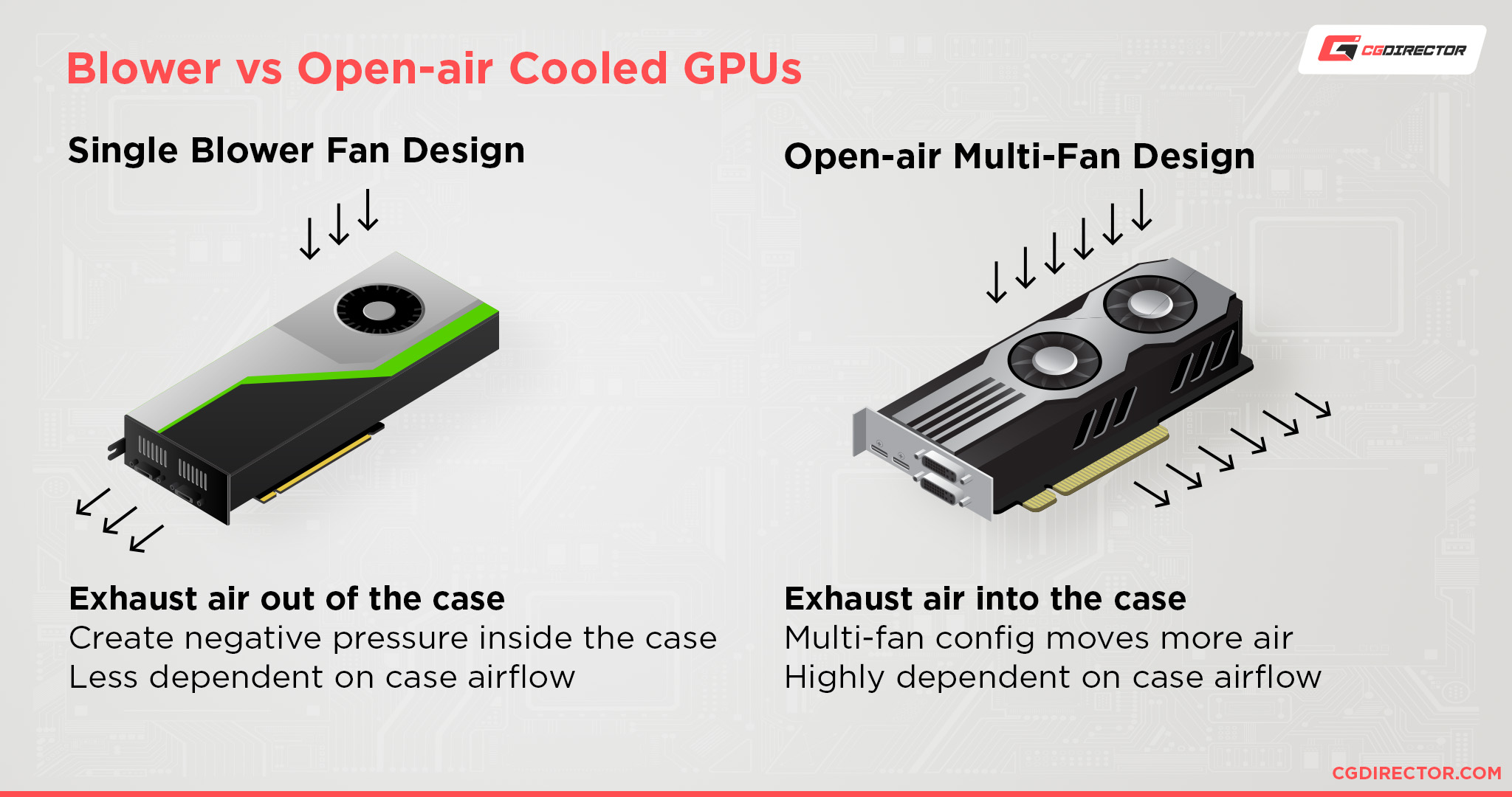 For those unfamiliar with GPU cooler designs, open-air coolers are the standard design where one or more fans blow onto an exposed heatsink, dissipating its hot air into the rest of the chassis.
Blower-style cards typically only have a single fan and directly exhaust the air outside of the case, which is ideal for multi-GPU configurations.
To say the least, Acer's Predator GPUs certainly deviate from the norm by opting for a hybrid cooling design like this, but it does seem to be effective enough. Intel's stock A770 design is open-air style, for what it's worth.
The more pressing issue with Acer's Intel GPUs is really just the status of Intel GPUs in the marketplace at large, compared to AMD and Nvidia.
The launch status of the A770 was plagued by poor frame times and somewhat poor drivers. The performance of Intel Arc drivers has been steadily improving over time, though, with considerable improvements being seen in titles like CS:GO.
For example, improvements to drivers actually make the Intel Arc A750 fairly competitive with AMD's RX 6600 and 6600 XT GPUs in gaming performance.
Are Acer Nvidia GPUs Any Good?
At the time of writing, Acer does not manufacture any Nvidia GPUs.
However, Acer does make laptops with Nvidia graphics onboard, so maybe one day they'll work together on graphics cards, too.
Are Acer AMD GPUs Any Good?
As it turns out, Acer actually does manufacture AMD GPUs as well! They use the same cooler design as their Intel Arc GPUs, but Acer unveiled their AMD RX 7600 cards just a month ago at the time of writing, in July 2023.
At the time of writing, these cards are not yet widely available enough for us to speak in certain detail about them.
However, considering the cooler design has already proven itself on the Arc A770 and A750 GPUs, there's no real reason for me to recommend against an Acer RX 7600 or Acer RX 7600 OC, especially not if it's being offered at a lower price than a 7600 from another manufacturer.
The RX 7600 itself is a decent enough GPU but only provides a marginal boost in performance over the last-generation RX 6600.
If you're shopping in the sub-$300 range these GPUs are currently being priced at, you may actually be better served by a stronger last-gen GPU, since their prices are currently lower than MSRP, especially on the used market.
Conclusion: Are Acer GPUs Any Good?
I would say so, yes.
Acer's entry into the GPU market has been rocky, but more for reasons related to Intel's ongoing Arc platform development and not any real hardware issues on the Acer side of things.
As time goes on and Acer expands to a wider range of Intel, AMD, and perhaps eventually Nvidia GPUs, I expect their standing as a GPU manufacturer to go up significantly.
Thus far, they've been making solidly-built cards at a good price point, but only time will tell if Acer will actually establish itself as one of the best GPU brands.
FAQ
Is Acer Better Than Other GPU Brands?
At the time of writing, I wouldn't say so. We'll need some more years with Acer as an active GPU brand before we can start earnestly comparing them to other GPU manufacturers.
For now, I'd say they're just "fine" as a GPU brand, and still pretty solid all-around as a brand for other pieces of PC hardware.
How Do I Choose Between GPU Brands?
Well, you really shouldn't be choosing between GPU brands most of the time. Instead, you should be choosing between GPUs based on their pricing and features.
However, you may end up in a situation where you want to pick between two of the same GPUs, but manufactured by different brands and with different cooling designs.
I've written an extended guide to How To Compare GPUs of the Same Tier for exactly this purpose! I recommend consulting it for more details if you want to learn more about comparing GPUs.
For the sake of this article, though, I think pricing and reviews are probably the two quickest and easiest things for you, the consumer, to check.
I've also written an extended guide to The Best GPU Brands, though Acer has yet to make that list due to its relatively new status in the scene.
Over to You
And that's all!
I hope this article helped establish whether or not Acer GPUs are any good for you and your needs.
While they're a newcomer to the GPU scene in general, they aren't a newcomer to hardware, and their offerings with the Intel Arc launch were pretty solid for their price compared to the stock versions of those GPUs.
Any other questions about PC hardware? Feel free to fire off in the comments below, where myself or another CGD team member will be delighted to help. You can also try the CGDirector Forum for long-form discussions on other tech topics, including your current build plans or PC projects.
Until then or until next time, happy building!