What are the best free alternatives to Premiere Pro, what key features should you look out for, and what makes free video editing software so different from paid?
Let's dive into these questions and more, so by the end, you'll have a solid idea of which free alternative is best for you.
What Sets Premiere Pro Apart?
Adobe Premiere Pro is pretty much the de facto premium video editor and has been for a pretty long time, though not for lack of competition.
Avid Media Composer, Final Cut Pro, and Sony Vegas have been giving Premiere Pro competition of varying degrees of quality over the years too, of course.
Avid Media Composer is actually the dominant editor used in Hollywood, but its limited features mean it's usually used to put together or finish a project rather than create every piece of it.
The sheer stability of Avid Media Composer is why it's still favored in film and TV, but plenty of other editing tools will often go into these things as well.
Adobe Premiere Pro, though, is easily one of the most popular pieces of video editing software. It tops nearly every recommendation list. It must be pretty good, and spoiler alert- it is.
But Adobe also has the nerve to charge a monthly fee for it, and charged a couple hundred when they still sold lifetime licenses…so this article exists.
However, all that money is being put to some use. Premiere Pro works seamlessly with other Adobe editing and production apps and works extremely well with multiple users at once.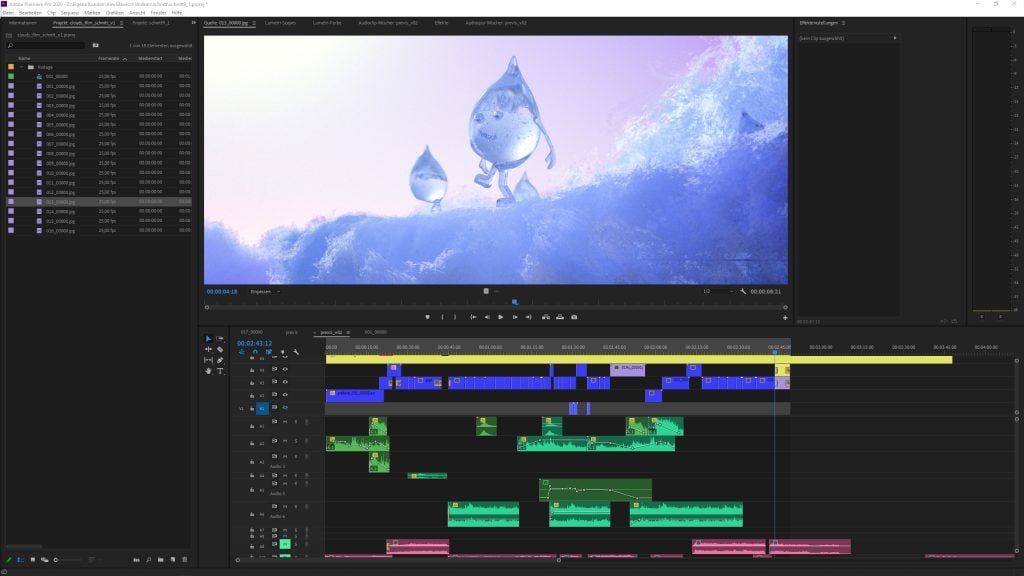 The interface of Premiere Pro is generally considered fairly intuitive, and the built-in tools for timeline management, audio editing, and color correction are all industry-leading.
Additionally, Premiere Pro is fairly good at scaling to multiple GPUs and CPU cores, which not all video editors actually provide. Especially not free ones.
Let's talk about some key features to look for in video editing software, free or otherwise.
Key Video Editing Software Features
Wide Codec and Resolution Support
First up, a video editor with wide codec and resolution support is essential if you're working with various platforms and formats.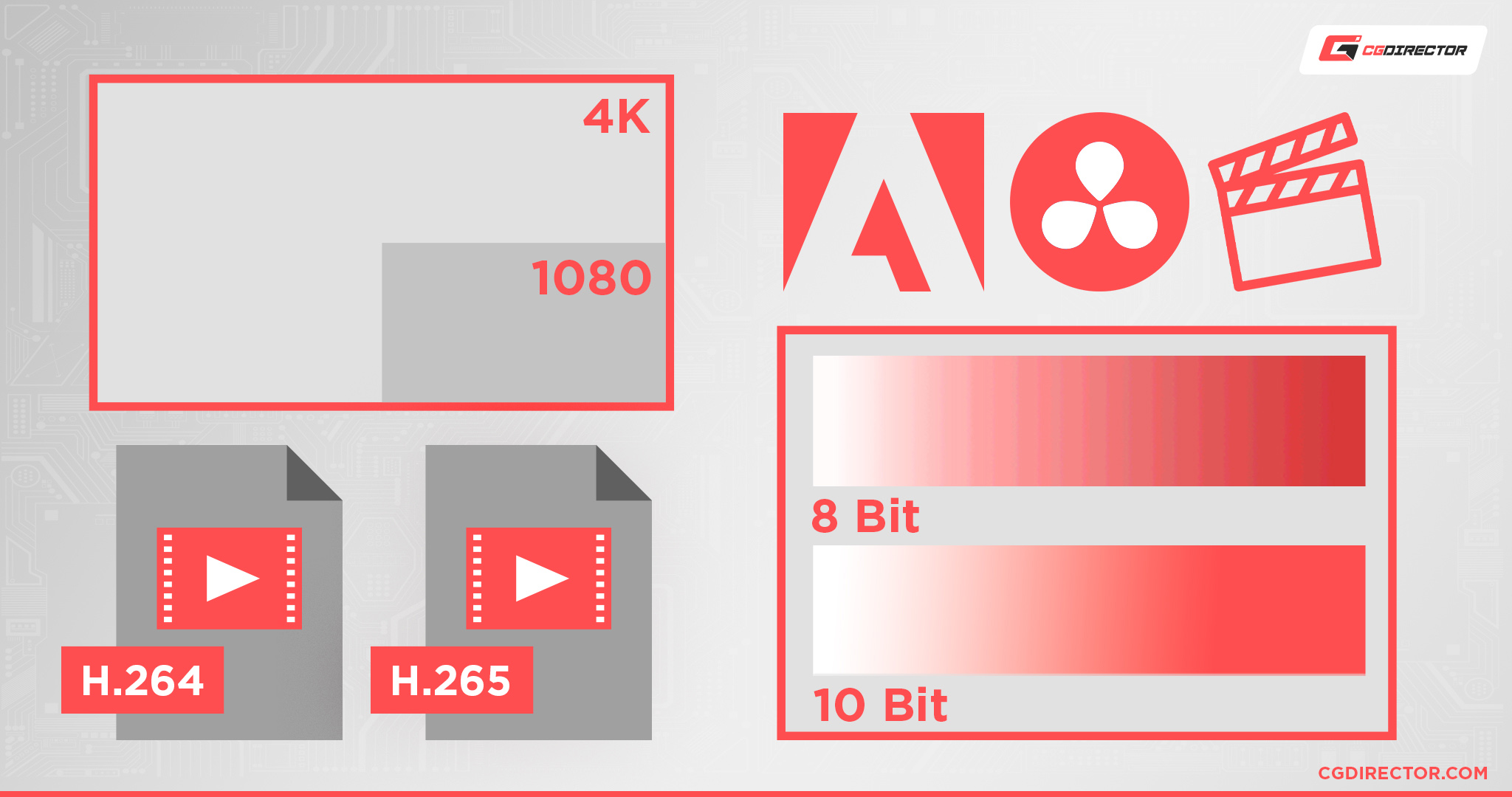 It's a nice-to-have even if you're just uploading stuff to YouTube since being forced to limited formats can reduce performance and quality.
Most sites support upload qualities of up to 4K (3840 x 2160 and lower) at 60 FPS these days and having proper codec support for uploads like that can make a major difference.
Built-In Effects and Graphics
Other useful features to have include built-in effects and graphics. This includes built-in text effects, transition effects, controls for fading in and out…and so on.
Of course, the best graphics you'll get in video editing will be custom-made graphics, potentially made yourself.
But for people who aren't or can't hire graphics designers, lots of built-in options for visual tweaks can go a long way in making a final video look professional.
Color Correction and Tweaking Capabilities
Speaking of making a final video look professional, the importance of color correction and other color tweaking tools shouldn't be understated.
In an ideal world, you wouldn't need to tweak the original footage at all, but a key part of high-quality video production (including film) is found in high-quality color correction and balancing.
Video editing software that's lacking in these features won't be ideal for anyone trying to do this professionally.
Expandability
If your Software of choice does not come with specific features you need, it should at least be popular enough so third-party plugin developers want to expand its functionality.
In addition to interest for developers, there also has to be an API and good documentation of how plugins can be developed for the Video Editing Software.
Common Compromises in Free Video Editing Software
Now, let's talk about some common compromises you'll find in free video editing software.
Limited Upload Resolution, Like 720p
This is one of the most common limitations of free video editing software, and easily one of the most frustrating.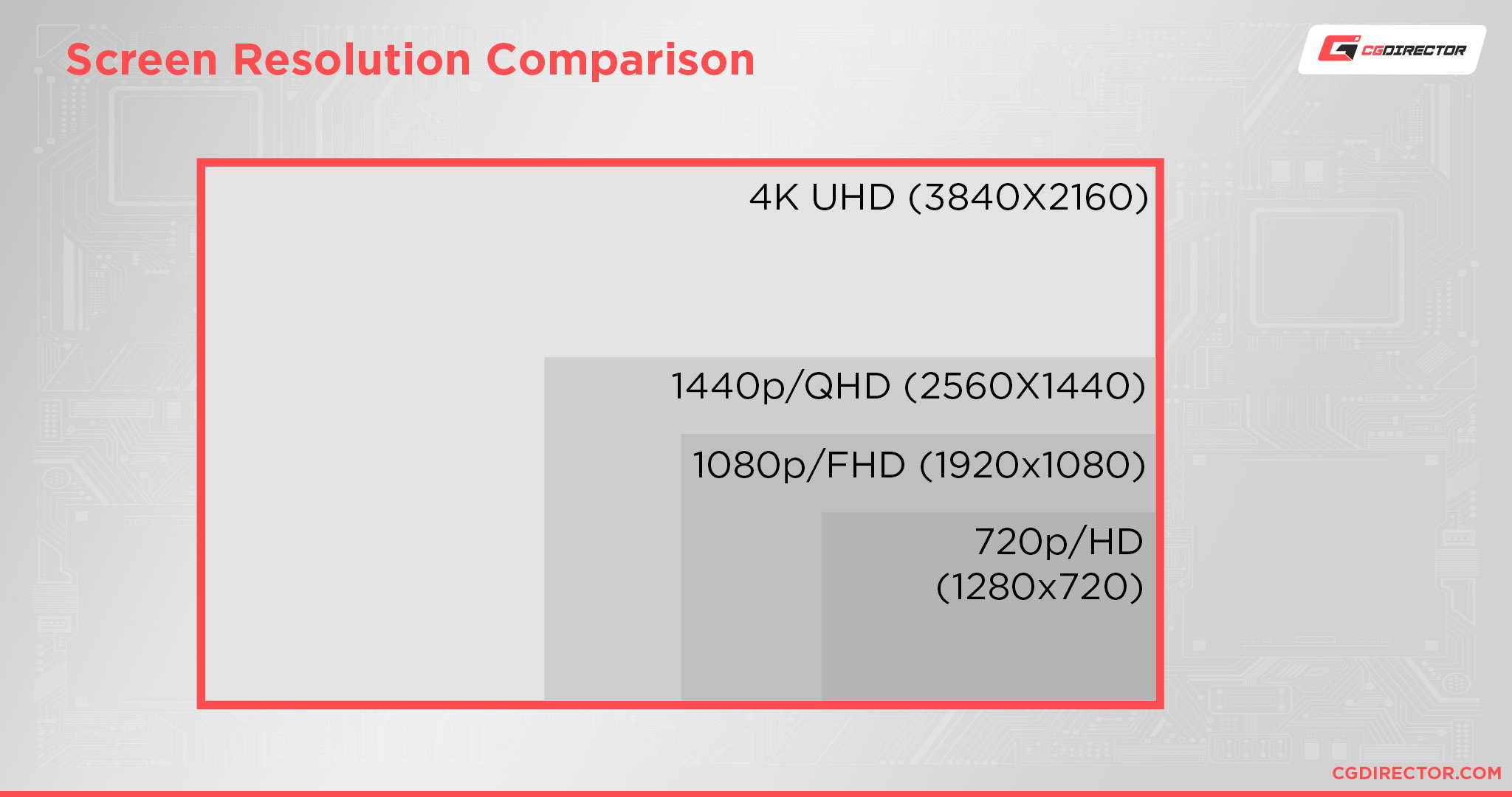 In an era where 4K televisions and content are becoming standard and 1080p HD has been the standard for a decade, a 720p resolution limit feels somewhat arbitrary and patronizing.
Fortunately, this limitation mainly exists in free (freemium) software that's advertising a more expensive paid version- plenty of free video editing software forgo arbitrary limitations like these entirely.
Little/No GPU Acceleration Support
Another surprisingly common issue is the lack of GPU acceleration support.
GPU acceleration can be used to accelerate the timeline preview of your video project, making it much easier to do real-time previews and edits before a final render.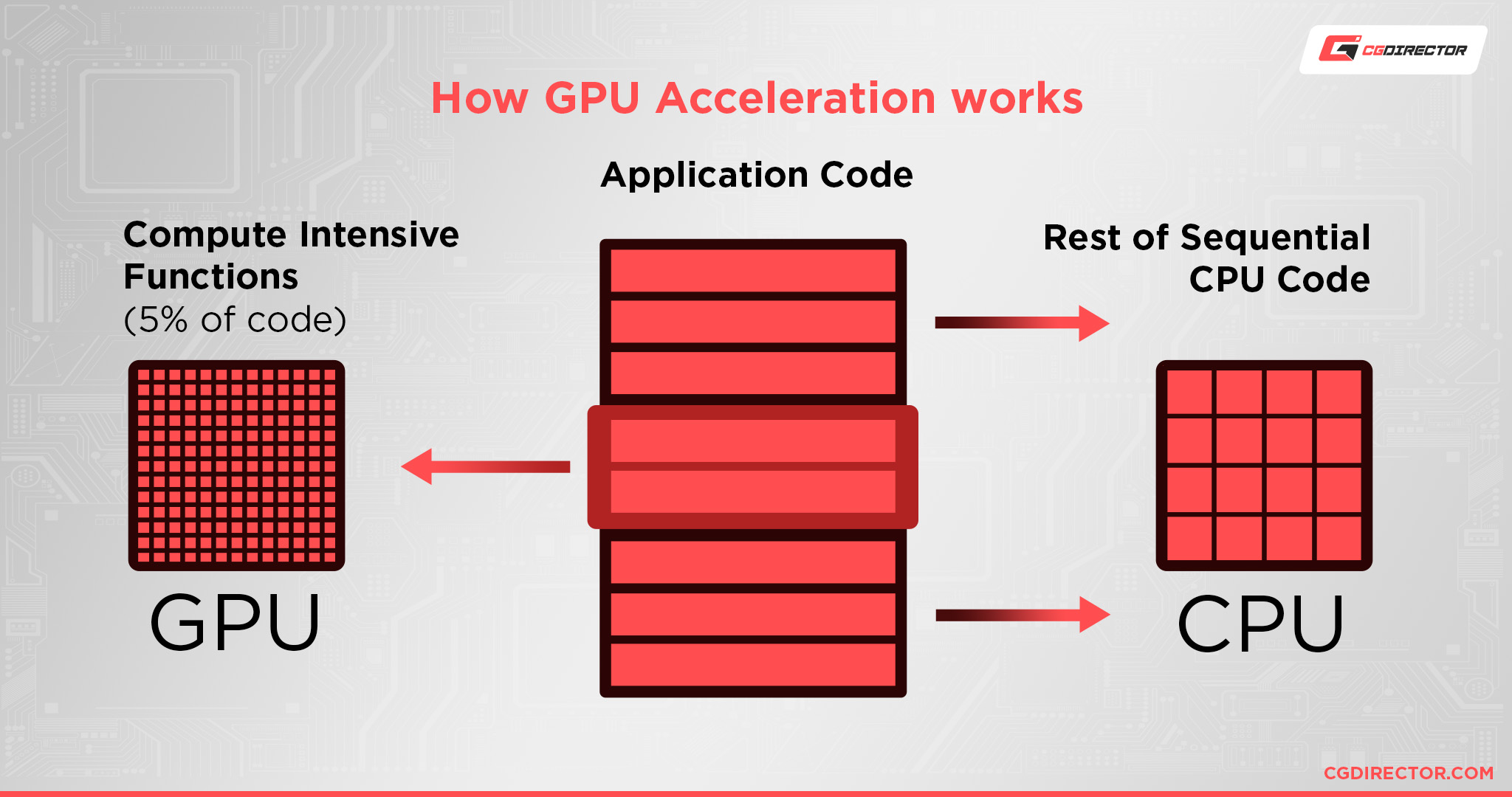 GPU acceleration can also be used for encoding with GPU-specific codecs like Nvidia NVENC or AMD VCE.
For some reason or another, great GPU support seems to be largely limited to premium software. Unless you have a very powerful CPU, a red flag in free software will definitely be a lack of GPU encoding support.
Limited Effects and Filters
As part of the business model, many free video editing software will cut a majority of built-in graphical effects, filters, etc in order to incentivize users to upgrade.
Open source software generally doesn't have this problem but is still often limited in these options compared to premium software.
Limited Features
Finally, some free software will simply have entire features removed compared to the free versions.
This can range from the kinds of limits discussed above to built-in effects and resolution support to full-blown extra features only available in paid software, like full HDR color grading support or 10-bit encoding.
Best Free Alternatives To Premiere Pro: My Top 3 Picks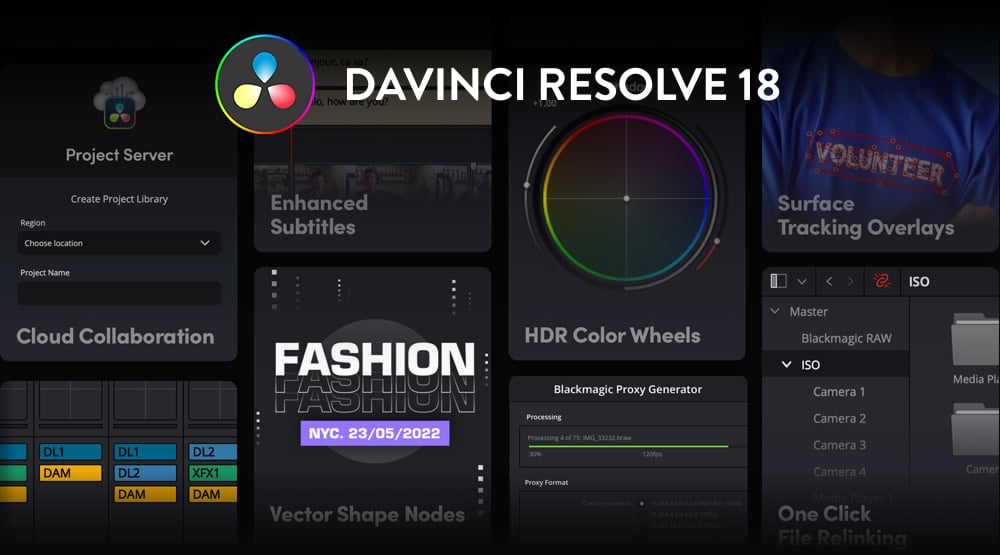 Pros:
Hardware-accelerated GPU encoding, even in the free version.
4K and 60 FPS resolution limit in the free version, which is more than enough for most projects.
Lots of built-in graphics and effects.
Powerful variety of tools, including dedicated color correction and audio balancing.
Plenty of supported codecs and export settings, including uploading straight to YouTube, Vimeo, Twitter, etc .
Cons:
No multi-GPU support in free version.
Full GPU support limited to premium version.
HDR support, etc high-end features limited to premium version.
DaVinci Resolve is easily my top pick for a free alternative to Premiere Pro, and as a free video editor in general.
The main thing that drew me to Resolve when I first used it was its advertised superior GPU utilization.
Timeline performance and GPU encode performance both feel super smooth, even in the Free version, running off of my GTX 1070 and managing 1440p 60 FPS footage.
Render times, intact feature set, and reasonable resolution/framerate limitations all serve to make DaVinci Resolve one of, if not the best free video editors available right now.
It has some good competition with completely-free video editors, but it blasts other free versions of video editors out of the water in terms of raw performance and features on offer.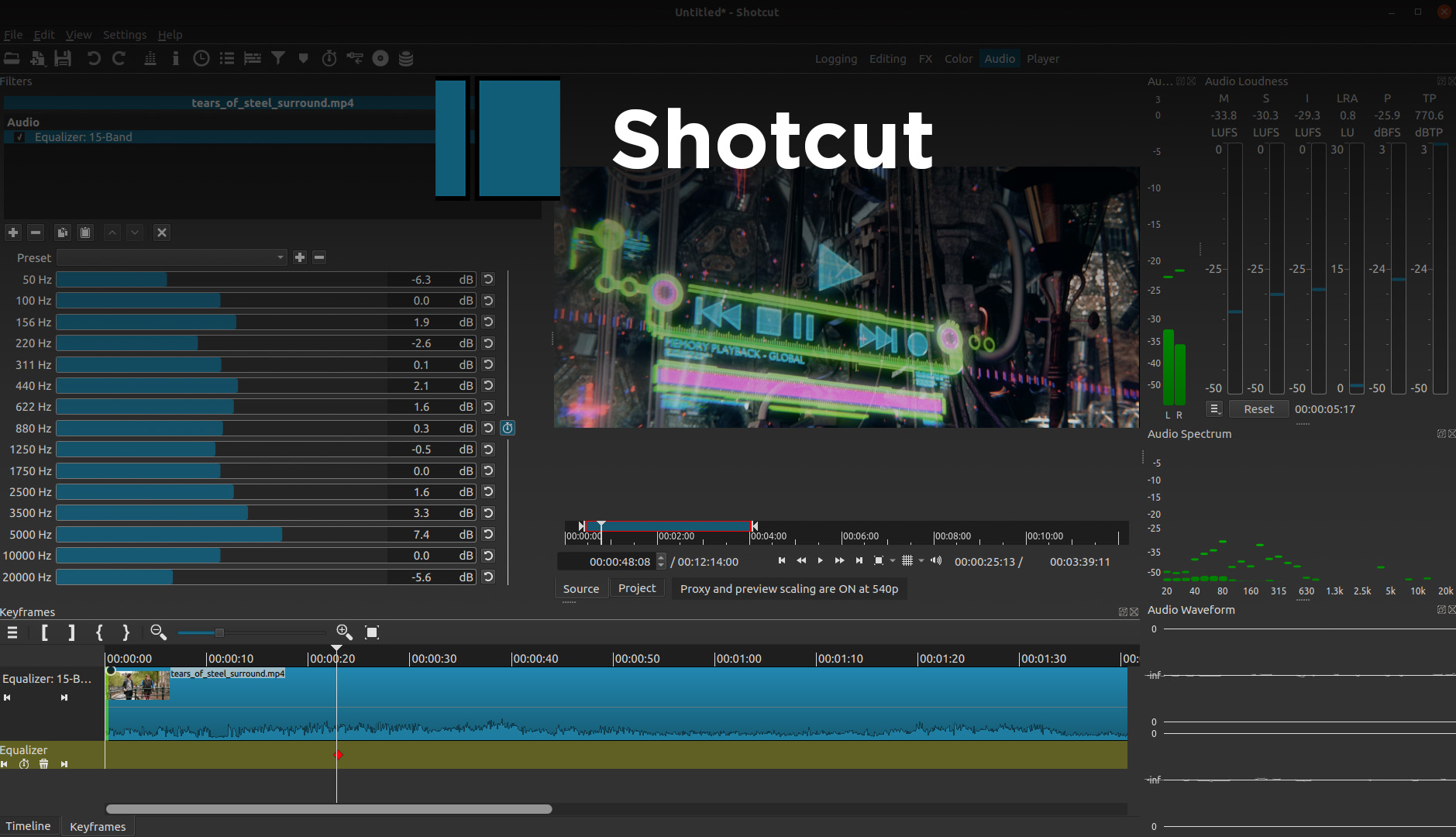 Pros:
Completely free, cross-platform, and open-source, nothing behind a paywall.
GPU encoding supported, though GPU acceleration in timeline is not.
No limit to resolution or FPS.
Wide variety of supported codecs and export settings.
Decent variety of built-in filters, transitions, and effects.
Includes standard tools for color correction and color grading.
Cons:
Not nearly as many built-in effects and features as leading premium software.
Ah, open source software. Like an old reliable car that continues to hum after decades of use. That…the community put together? I'm losing track of this metaphor.
Point is. Shotcut is open source, which means it's always going to be free and will always be iterated upon by the wider open source development community.
Most importantly, that means it will never ask you for money, so it doesn't have the incentive to limit things like resolution or remove tools from the editor.
The main problem is a lack of GPU acceleration in the timeline, though actual GPU encoding still works pretty well.
In my test renders, I was able to turn around 1440p60 game footage decently quickly, and perhaps due to my 10700K, didn't really have my workflow too disrupted by the lack of GPU accel in the timeline.
I could easily see that getting very difficult with more complex edits though, especially when you start adding effects and etc.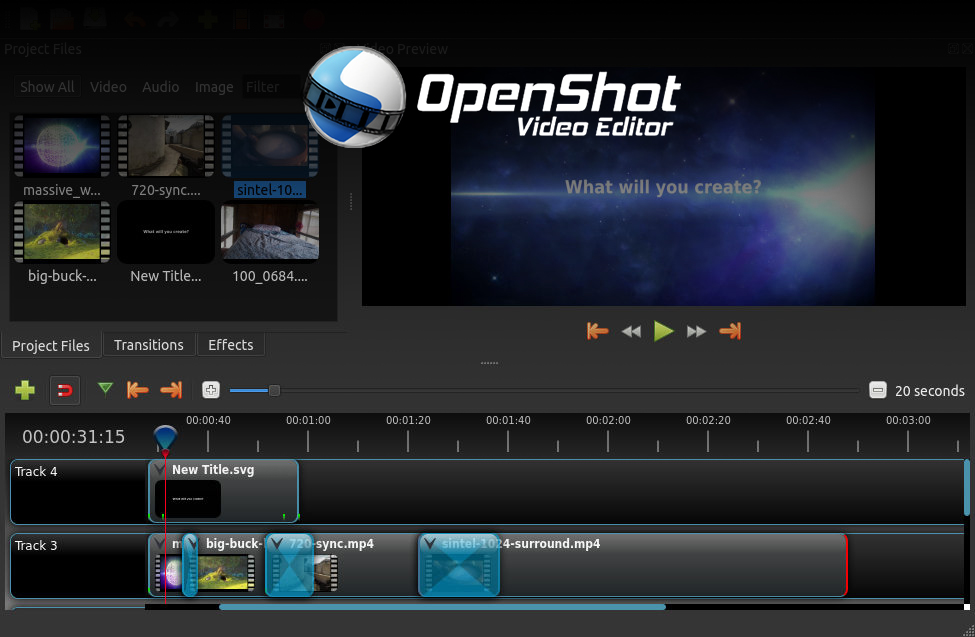 Pros:
Free, cross-platform, and open source.
No resolution or FPS limits; uses the full open source FFmpeg library.
A variety of built-in effects, including Blender-powered (but limited) 3D animations.
Built-in color grading tools and audio tweaking.
Cons:
Limited, buggy GPU support; couldn't even get the application to detect an Nvidia GeForce GTX 1070 in my testing. This makes timeline performance noticeably slow, but shouldn't impact CPU encoded render times very much.
OpenShot's good, but unfortunately, it kinda shows the other side of open source software.
Sometimes things will simply not work because no one is being paid to get it taken care of, and in OpenShot's case, that seems to be GPU acceleration.
There are no paid programs pretending to be free limits since it's still free and open source, and it actually has pretty good editing tools. That lack of GPU acceleration might be crippling for some users though, especially those hoping to turn around quick renders with less powerful CPUs.
I gotta give respect where it's due, but if you don't have a decently powerful CPU- like a Core i7, Ryzen 7, or better- I wouldn't bother with this one.
Honorable Mentions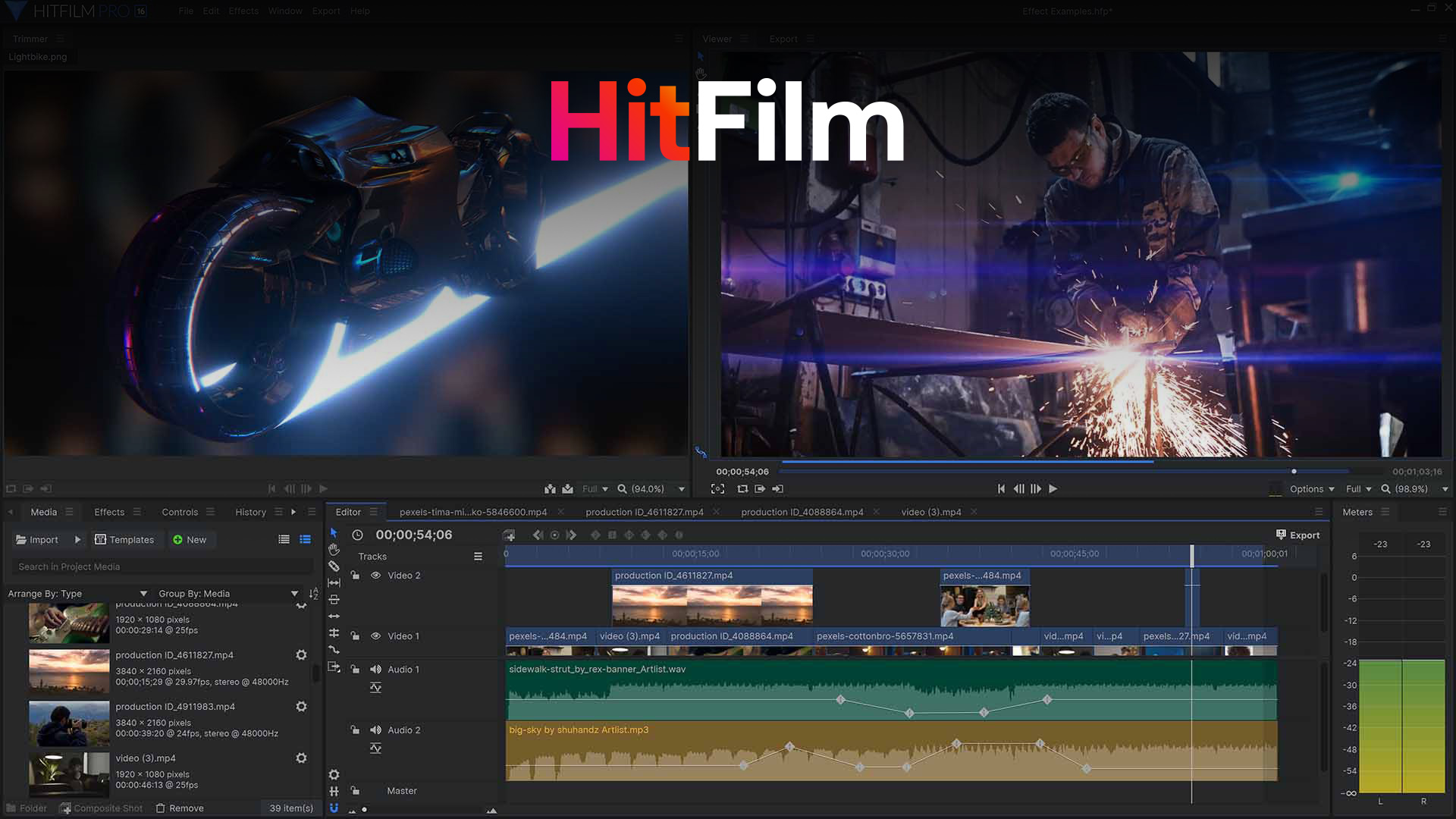 Pros:
Great GPU support for both timeline acceleration and encoding, making for a very responsive-feeling free video editor.
All basic editing tools are present, including color correction and audio tweaking tools.
Cons:
Harsh 1080p resolution limit on free edits; any settings higher creates a forced, centered watermark. Monkey's paw catch, in my book.
Limited effects in the free version.
Forced watermarks on 3D models in the free and "Creator" versions.
HitFilm Express is actually fairly good and provides similar levels of GPU performance utilization as Premiere Pro even in the free version.
However, it also comes with a horrible, terrible, awful catch: a 1080p resolution limit in 2022. It also greatly cuts down on the effects and audio library with its free version compared to the paid version.
Overall, I can't really think of a reason to recommend it over actually-free software or DaVinci Resolve.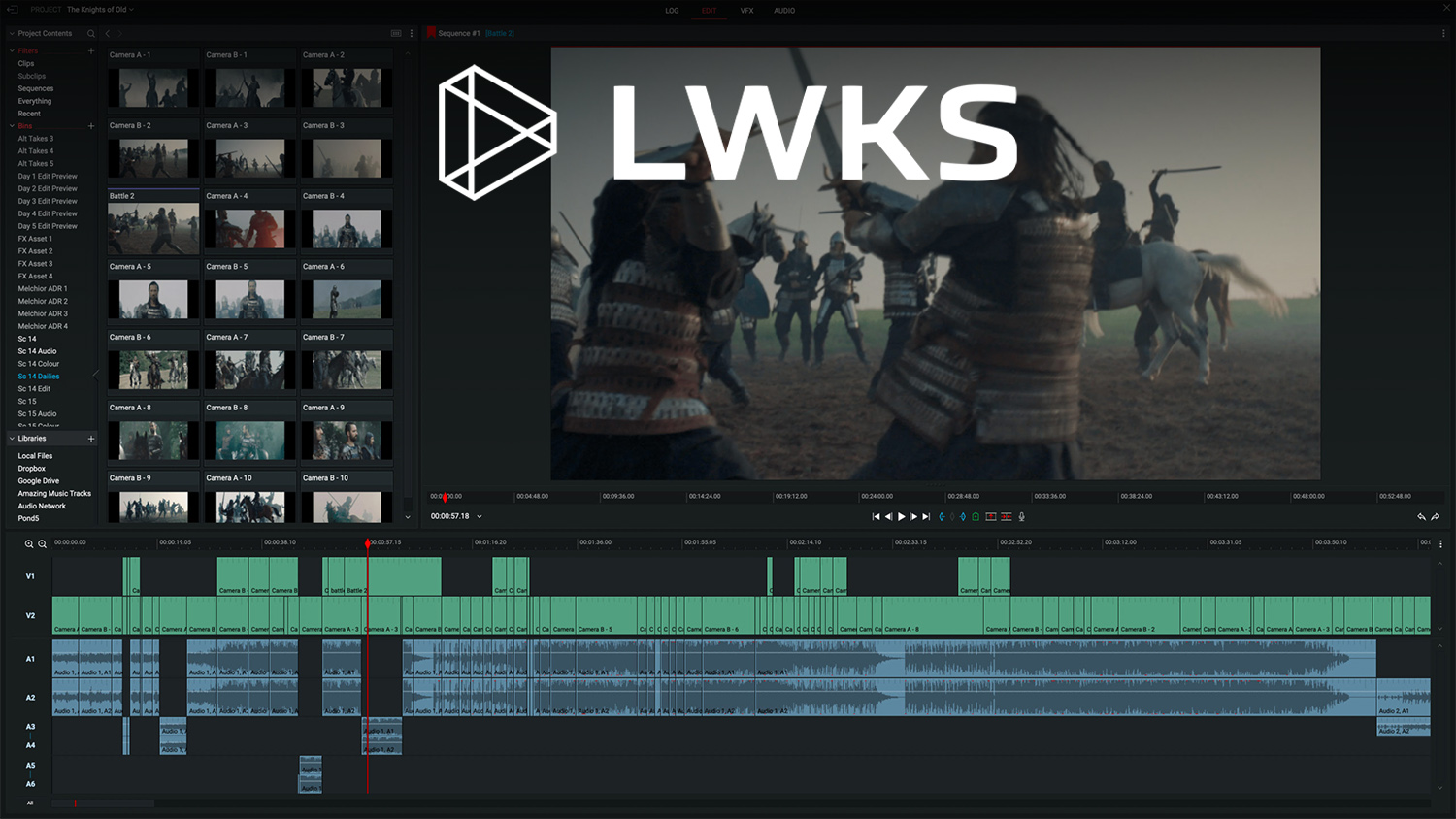 Pros:
Great built-in video editing/software tutorial.
Full GPU acceleration and encoding support.
Good library of built-in effects.
Cons:
Brutal 720p resolution limit. Not even a monkey's paw catch to me, a disqualifier for a free video editor trying to compete in 2022. 1080p HD has been standard for over a decade and 4K UHD has been prominent for a few years- there is no excuse for a 720p resolution limit in this day and age.
Lacking in extra features compared to other free editors.
Lightworks is also a fairly good video editor and has a superb built-in tutorial. It even has an established history in the industry, so what's the catch?
Unfortunately, the free version of Lightworks pretty much epitomizes all the problems that I have with a lot of "free" software.
That is when its functionality is intentionally made to be frustratingly limited compared to the paid versions. It shocks me how many people are recommending Lightworks as a free alternative when it has a 720p resolution limit over a decade after 1080p has become commonplace on smartphones.
The other cutdowns are par for the course, but 720p really takes the cake for a completely unnecessary downgrade, to me.
Although Blender, first and foremost, is a 3D Software, it comes with powerful compositing and video editing functionality.
Especially if you're using Blender to create animations, you can composite and edit them without leaving the software.
Check out their list of features here.
FAQ
What are the Best Monitors For Video Editing?
With my main picks for free video editing software, let's take a moment to talk about monitors for Video Editing!
I recommend sticking with IPS or OLED monitors for video editing. IPS and OLED both offer superb color accuracy and viewing angles, in contrast to other technologies.
The main downside of IPS is found in backlight bleed rather than any overt color issues, but OLED's per-pixel dimming makes it even better suited for color grading with lots of darker colors in a scene.
Aside from the underlying panel type, I also recommend working with large screens with 1440p, 4K, or higher resolutions for any kind of professional work.
You'll also want to check how well they're rated for color gamut and color accuracy.
For an up-to-date look at the best video editing monitors and more detailed buying information, head to Alex's Best Graphic Design Monitor Guide.
What are the best CPUs for Video Editing?
Generally speaking, I recommend Intel Core i5 or better CPUs for video editing.
There are some deeper complications that come into the picture with AMD CPUs (especially if you aren't using an Nvidia GPU), but AMD CPUs do have superb raw encode performance, just poor iGPU acceleration, which is actually a good thing for video editing.
For a more detailed look at CPUs for Video Editing and scenarios where Intel CPUs should definitely be your primary pick, head over to Peter's full article.
What are the best GPUs for Video Editing?
Generally speaking, I would recommend Nvidia GPUs for video editing due to their better editing software support and built-in encoder compared to AMD GPUs.
You don't need an uber-powerful GPU for video editing, either- starting at around the current mid-range of the RTX 2060 Super or RTX 3060 should give you plenty of powerful editing GPU.
I've already written a more detailed guide on GPUs for video editing: head here if you want a deeper dive into this question.
Are there any good Video Editing Laptops?
Yes, actually. While I would generally recommend a desktop workstation if it's compatible with your life and workflow, video editing-capable laptops are very much a thing.
Alex keeps a guide to shopping for video editing laptops maintained over here, if you're interested in those. You can also hit him up in the comments if you need specific video editing laptop advice!
Should I use my Operating System's Built-In Video Editor?
Probably not, unless you know your editing needs are fairly basic.
Even on the Apple end of things, where Mac OS' built-in iMovie video editor is pretty decent, DaVinci Resolve is still better, for free.
Over to You
And that's it, at least for now!
After a week of installing editing software and screwing around, I hope that this article turned around a good view of the current free video editing software landscape.
I think DaVinci Resolve and Shotcut are by far the best free options currently available on the market, but what do you think? Feel free to leave a comment below and let me know!
If you need help with your video editing software, you can also leave a comment or head over to the Forums to talk with other writers and members of our expert community. Until then or until next time, happy editing- and don't forget to color-correct camera footage!