Are you looking for the best 3D modeling software? The one program that does everything?
Well, I have some bad news for you.
There is no one best 3D modeling software.
But wait up, there's a bit more to this than just that…
Why You Can't Compare 3D Software
"You wouldn't judge a fish by its ability to climb a tree, would you?"

– Some smart German guy, supposedly.
That quote may or may not be paraphrased, but the meaning of it is relevant here. No 3D modeling software will fit all your needs.
And that's alright!
Developers are eternally working to optimize their 3D modeling software to the ever-changing 3D landscape.
But keep in mind that 3D software focused on providing great tools for animation or simulation will have bare minimum tools for modelers—if any at all.
The developers cater to their niche so they can create the best product possible instead of spreading themselves too thin.
Ultimately, leaving us artists with better tools to create amazing art.
Out of the handful of 3D software that try to generalize, an even smaller amount succeeds.
Speaking of which…
The Most Popular 3D Software
Just a heads up: There are many disciplines in a 3D-Pipeline, and technically "3D Modeling" would be a very specific discipline that consists of, well, Modeling / creating 3D Models – not Animation, not Rigging, not Texturing… you get the gist.
So, when you're asking a 3D-Professional for a 3D Modeling Software, he/she'll usually assume you only want to model, specifically.
Because this is a beginner's and overview Guide, though, we'll give you the rundown of general 3D Software (that can also do 3D Modeling) and follow up with discipline-specific 3D Software at the end of the article.
The Big Four –
Ah, the big kahunas—what most people in the industry use for 3D tasks.
Obviously, they can't do everything. They're generalist software. But their specialty lies in allowing almost everyone in the production pipeline to use these without having to juggle multiple programs.
Cinema 4D
Cinema 4D is a 3D graphics software application that's similar to Autodesk's Maya and 3DS MAX.
It's popular with digital artists and has a wide variety of uses ranging from game development to movie special effects, and especially motion graphics.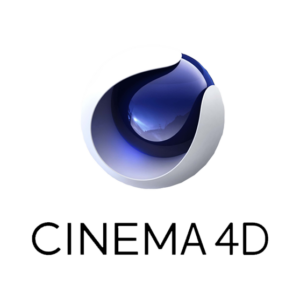 Movies like Inception, The Girl with the Dragon Tattoo, Avengers: Endgame, and more were created with the help of Cinema 4D.
Cinema 4D can be used for many different things, including modeling, texturing, lighting, animation, rendering, and special effects.
Created by brothers Christian and Philip Losch, Cinema 4D was originally developed as a ray-tracer called FastRay for the Amiga.
Then Maxon, a German company, bought them out. Maxon developed the current Cinema 4D we know today.
Cinema 4D's biggest strength lies in its accessibility. While capable of creating advanced models and animations, it's also easy to understand.
There are plenty of tutorials that will help you learn, and it's a fairly intuitive program as is, so it shouldn't take anyone long to learn the ropes.
Although not prohibitively expensive—*cough*Maya*cough*—it's certainly not free at around $800 to $900 a year or up to $100 every month.
If you create work for clients or want to build your portfolio through Cinema 4D's well-established foundations, it may be worth the investment.
However, if you're just looking to dabble, it may be worth looking at other (free) options out there first.
That said, Cinema 4D paired with your artistic eye can create incredible art.
And if you decide that it's the right program for you, I recommend looking through our guide for building a great PC for Cinema 4D.
Maya
Maya is one of the most prolific 3D packages available.
It has been used in everything from Hollywood blockbusters to triple-A video games, and everything in between.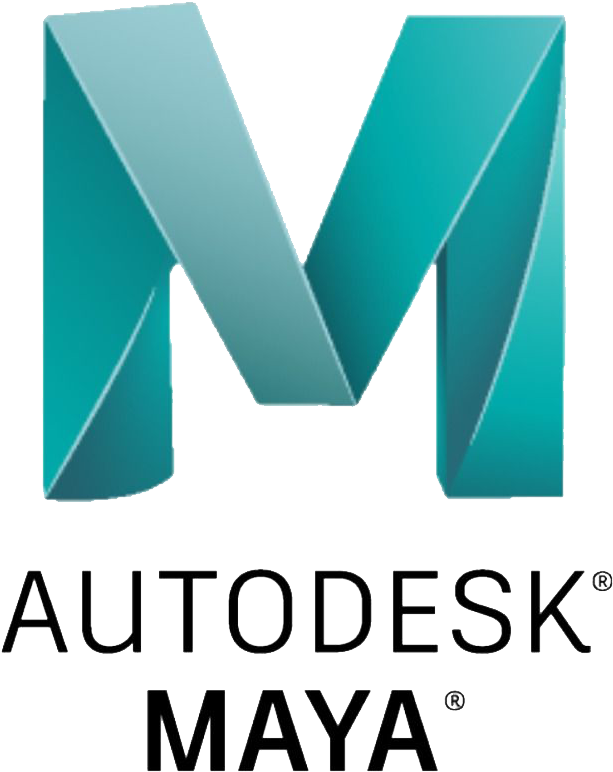 Maya helped create classics such as The Lord of the Rings: The Two Towers, Spider-Man (2002), Star Wars: Episode II – Attack of the Clones, and many more.
It is a battle-tested tool that's been used for innumerable projects for over 20 years.
Created by a Canadian software company Alias systems, Maya was released in the early 90s with the name "Alias/Wavefront Maya"—quite the mouthful.
Then Autodesk purchased Maya in 2005 and renamed it Autodesk Maya.
Maya has a legion of tools and features, including animation, modeling, lighting, rendering, special effects, simulations, and more.
And because of its long history and wealth of features, Maya has a massive community, which is great for getting advice.
But all of that costs a pretty penny, and at around $1700 every year or $215 every month, it's above what most hobbyists can afford, sadly.
The biggest strength of Maya is its massive feature set. Maya's customizability (provided by its MEL scripting language) and tools that empower animators make it particularly attractive for movies.
However, its strengths can be a double-edged sword. Maya has an intimidating user interface, which can be difficult for a beginner to grasp.
And the UI can be very unintuitive and difficult to adapt to. But once you're accustomed to it, Maya is undoubtedly one of the best 3D solutions on the market.
3DS MAX
Autodesk 3DS MAX is a powerful 3D modeling software, comparable to Autodesk's Maya.
It's best known for its fast and intuitive modeling workflow, with a toolset similar to Maya's.


3DS MAX allows you to create a multitude of complex 3D scenes. It's used for visual effects, architecture, and especially game development.
It's helped in the production of countless triple-A games like Uncharted 4: A Thief's End, For Honor, Dead by Daylight, and more!
It's also been used for visual effects in movies like The Avengers, Avatar, among others.
Like Maya, 3DS MAX is an impressive 3D program, but considered easier to handle for newcomers because of its more refined UI.
However, it's only available on Windows and has no versions available for Macs or Linux PCs.
Because of their similarity, you might find Autodesk Maya to be a better alternative if you have a Mac or Linux system.
It's as expensive as Maya at around $1700 every year or $215 every month. But you can always test out 3DS MAX using Autodesk's 30-day trial.
To sum up, Autodesk 3DS MAX is a robust program that's great for game development and modeling.
It's a bit pricey and it's Windows only, but if you've got the money and the machine to run it on, 3DS MAX is worth checking out.
Speaking of which, I'd recommend checking out our article about making just such a machine if you decide to go with 3DS MAX.
Blender
Oh Blender, the darling 3D software of many hobbyists 3D artists that's taken the community by storm.
Not to mention the growing number of industry professionals and large-scale studios that are also adopting it into their workflows.

Blender is a bit of an outlier in this list because it is the only piece of generalist software in this list—in this entire article—that's completely free.
The software gained a lot of attention with the release of Blender 2.80, which introduced several new features and improvements to the software along with a complete UI overhaul.
There's also the upcoming Blender version 3.0 that will bring improvements such as the new Cycles X render engine, asset browser, improved geometry nodes, and more
Blender was created by a Dutch programmer and artist named Ton Roosendaal, and his company Neo Geo, in 1994.
Ton's frustration stemmed from most 3D software being expensive and hard to use, so he created Blender, and in time, made it open source and gave it away for free. Thank you, Ton.
Blender can create motion graphics, game assets, animations, procedural environments, edit videos, and so much more.
You can even use it for 2D and 2.5D work—through Grease Pencil—making it a flexible program to work with.
Blender has tons of features, including advanced modeling tools, polished sculpting tools, particle systems, physics systems, simulation systems, procedural modeling systems, easy-to-use scripting systems, and more.
The Blender Foundation, which was created by Roosendaal back in 2002, handles the development of the software, but the community around Blender is responsible for a lot of what makes Blender brilliant.
The community that has grown up around Blender is large and welcoming, with people from all over the world contributing to the software in various ways.
There is an abundance of tutorials, community-based projects, and websites dedicated to uplifting Blender.
Its thriving community also creates add-ons for areas they think are lacking and even provides some of them for free—echoing Blender's very nature.
But Blender has its share of critics as well, with some saying that it's too confusing to use and that it has way too many features from too many external developers that are often not maintained and updated to the newest standards or not fully integrated into the Software.
However, the creators and community are always working to make changes and improvements to the software.
The addition of the Blender Foundation as a well-managed backbone to the project has helped make it more accessible and stable.
Blender is a great tool for hobbyists and professionals. It's free, effective, flexible, and just plain ol' fun to use. So what are you waiting for? Go check it out!
And if you find that you're considering getting into it seriously, we've created just the article for you to figure out what kind of computer you need to get the best out of Blender.
Runner Ups
You've probably heard about some of these 3D software packages. Even if they aren't the most popular generalist 3D software, they're influential in their own right.
We're going into more specialized territory here, but these are still relatively popular and widely used, so here are some honorable mentions…
Houdini
Houdini is a specialized piece of 3D modeling software created by SideFX. It's used for modeling, animation, special effects, and more.

Houdini is primarily designed for procedural modeling and special effects. Because of this, it has a few features that are not usually found in 3D modeling software.
For example, it includes a wide variety of different particle effects (such as fire and smoke) systems that can be used for animations.
It also has an extensive node system that makes it easy to manipulate and modify these effects in an intuitive and non-destructive way.
The node system is also used for a lot of procedural modeling, which means that you don't need to model the geometry yourself.
Instead, you can just use the nodes to procedurally generate the geometry.
This makes it possible to create some complex models with relatively little effort once you get used to its workflow.
Houdini can be quite expensive depending on what version you pick out—all the way from $269 to $6995 (one-time purchase.)
However, it has a strong following among digital artists, especially those who create video games and movies.
Getting used to its way of working can be a bit daunting, but if you manage to learn it, it's one of the most powerful procedural 3D modeling programs on the market.
Mudbox
Mudbox is a program that allows the user to sculpt in 3D space, and was developed by Autodesk—you're gonna see this name a lot in this industry.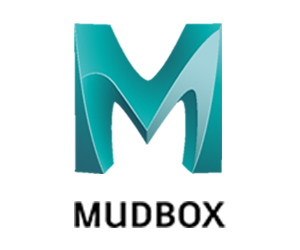 It's used by many artists and 3D modelers who need to create advanced models organically.
Mudbox's strengths are that it's quick, powerful, and easy to use.
Mudbox's weaknesses are that it doesn't have many preset brushes, and it doesn't have as many sculpting tools as other sculpting packages like ZBrush.
Overall, Mudbox is an efficient and fast program that's great for 3D sculpting. It's quite affordable by Autodesk standards at $90 a year, though the program has a lot of room for improvement.
ZBrush
Zbrush is an advanced 3D sculpting/painting software that simplifies the creation of 3D models.
It's used by both professional artists and amateurs alike and is widely regarded as one of the best 3D sculpting software on the market.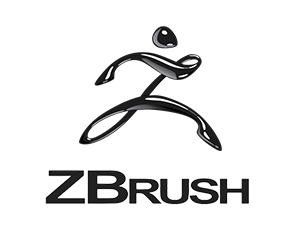 Zbrush can create stunning 3D models and anything from realistic human beings to fantasy creatures, to hard-surface models even.
As great as it is for sculpting, it doesn't have as many features as other 3D software, such as Maya or 3DS MAX.
Still, ZBrush wasn't made to do that, but it could still stand to improve its modeling functionality to complement its sculpting engine.
It's somewhat affordable at around $40 per month for a subscription or $900 for a perpetual license with a lifetime of upgrades.
Zbrush has a steep learning curve as it has prioritized function over form, leaving some aesthetic elements, like the UI, quite disorientating.
But if you're into serious sculpting work, you'd be hard-pressed to find a better program.
And considering how hard ZBrush can be on your computer at times, I'd recommend taking a look at our article about creating a machine capable of handling ZBrush.
Modo
Modo is a 3D modeling program created by Foundry. It competes with 3D Studio Max and Maya but at a significantly lower price.
A variety of professionals use Modo, from video game developers to product designers.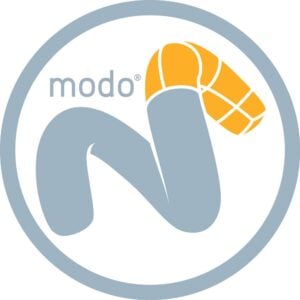 Modo is known for its intuitive and accessible interface, yet it still has all the tools you need to create high-quality art.
It has quick loading times and a snappy interface, and numerous add-ons and plugins as well.
There's a helpful and active user community, with many tutorials and resources available online.
You can get a perpetual license—at around $2000—and subscriptions at around $65 a month to $660 a year.
Modo is a splendid choice for anyone starting out with 3D modeling or animation. It is simple to understand, but advanced enough to be a mainstay of any 3D artist's toolkit.
SketchUp
SketchUp is a 3D design program that's primarily used for architectural, urban, and landscape designs.
It has a simple, intuitive user interface that allows even inexperienced users to create 3D models of buildings, vehicles, and other common elements in architectural/urban designs. SketchUp also has excellent tools for creating 2D plans.
SketchUp's easy-to-use design philosophy comes with some pitfalls as, for example, it can be difficult to create complex models or more organic models in SketchUp.
SketchUp's rudimentary tools for modeling contrasts with other 3D modeling programs that allow users to create advanced models through tools designed specifically for those functions.
SketchUp is pretty affordable at around $120 to $300 a year—if you want commercial licensing. But it's free if you're a hobbyist, with some features locked.
SketchUp is good for 3D newcomers or if you're specifically looking into architectural designs, but its limited functionality makes it hard to recommend if you want to get deeper into the 3D world.
Something like Blender would serve you better, even if the learning curve is higher.
If you're interested in getting into SketchUp, I'd recommend taking a look at our article about creating a PC designed especially for SketchUp work.
The Best 3D Software For Beginners (For Free Or Extended Trial)
Are you a beginner with 3D modeling? Saw a CG breakdown of a movie and got inspired? Our community welcomes you with open arms!
…Do mind the very expensive software on your way in, though.
A few years ago, the best option to try out a 3D program was to either plunge in and buy it, test run a short trial, or sail the digital seas.
That was before Blender shifted the paradigm.
Blender allowed you to do everything the big boys did, at no cost.
I definitely don't think it's a coincidence that a lot of the major players reduced their prices or created indie/extended trial software versions so that regular people can try out their software without sacrificing an arm and a leg for it.
Again, thank you, Ton.
Here's a simple list of what I think are some of the best free/extended trial software—if you're thinking about pursuing 3D, but aren't sure enough to commit yet.
Blender
Blender just might've kicked off this renaissance of free-to-use 3D, so it deserves the top spot here.
It is simply the best 3D software package you can hope to get for free. There is no competition even.
Other software stifles your creativity with their restricted "free" versions and demands you to buy their spendy software if you want to go pro.
But with Blender, there are no commitments. Whether you're a hobbyist, professional, or in-between. You don't have to pay a cent.
So Blender gets my easy recommendation.
Houdini Apprentice
Houdini Apprentice is SideFX's way of making their notoriously expensive software affordable for beginners.
It's basically the Houdini FX package, but completely free. With some caveats.
You're limited to 1280 x 720 resolution renders, and rendering to any file format other than SideFX's .picnc files will watermark your renders.
As you probably guessed, it's for non-commercial use only.
Overall, I wish Houdini Apprentice was more accessible to hobbyists. The 720p resolution limit and file watermarks hamper its usefulness for beginners.
Nevertheless, Houdini Apprentice is a good opportunity to learn this exceptional program without cost.
SketchUp Free
SketchUp used to offer a fully-featured 3D modeling program called Sketchup Make. It was basically the full program for free, but you couldn't make commercial projects with it.
Those days vanished, but SketchUp still offers a free version of their software.
Known as SketchUp Free, it's the entry-level for SketchUp.
It's a web-only program, but offers most of the features of SketchUp, sans some professional tools available in the "Studio" subscription. It also provides 10 GBs of cloud storage for your files.
If you want to get into architectural work, I'd be hard-pressed to find a program that eases you into it better than SketchUp.
The Best 3D Software To Learn To Find Work In The 3D Industry
As you've probably noticed, most generalist 3D packages can do the same tasks as every other generalist 3D package, with some minor exceptions here and there.
But that changes if you have a specific job that you're looking to do in the future and you want to learn the software that the industry uses so that you have a leg up on the job hunt. There are many ways to make money in the 3D-Industry and already knowing the Software that's needed for a specific type of job is one less obstacle for you to worry about during the job hunt.
To be honest, knowing how to accomplish good work, regardless of software, is more vital than knowing any one program.
If you're a great animator that can finish week-long animation projects in one day, while maintaining quality, studios will hire you no matter what software you use.
After eating a fantastic meal, you don't ask the cook what kind of oven or stove he/she used, right? It's the same with 3D-Artists. If you know your stuff, you can create magical art in any kind of software.
Master the craft and the tools you use won't matter.
Once you know the fundamentals, understanding your software is a matter of experimenting with it for a week and watching some YouTube videos.
But, there are specific programs that professionals use. And it won't hurt your career if you learn to use them as well.
If you're looking for work as a 3D artist in the game development sector, I recommend 3DS MAX. It's used for game asset creation among triple-A game companies.
If your focus is more on VFX and/or big-budget movies, I suggest looking at Maya. It's been the industry standard for movies and animations for 20+ years, and the demand for Maya 3D artists continues to rise.
Cinema 4D is mostly used in the advertising and motion graphics industries, so I would recommend Cinema 4D if that's what you want to do.
Smaller studios typically use Blender, but it's rising through the ranks. I recommend Blender if you're looking to work for an up-and-coming indie studio.
And if you're looking for an on-site freelance position in the movie or game industry, it helps to learn Maya or 3DS MAX, so you can integrate into the workflow of the company.
If you're looking to be more of an off-site/online freelancer, I recommend Cinema 4D and Blender.
You don't have to adapt to specific production workflows as an online freelancer most of the time, so it's more practical to go with affordable software.
The Best 3D Software For Your Specific Task(s)
We plan on covering these in far more detail later on in their own articles but for right now, here are our general recommendations for these workflows.
Simulations:
Houdini, Embergen, RealFlow, and Blender are great for simulation.
Houdini Apprentice offers Houdini's powerful and well-known simulation engine for free without any restrictions, so it's a great way to get started on creating some amazing simulations for no cost at all.
Blender is another excellent tool if you want to create simulations. Blender's Mantaflow simulation engine is powerful—if somewhat convoluted and buggy. Combined with the rest of Blender's functionality, it can be a wonderful asset for simulations.
Embergen's real-time simulations are blazing fast compared to other simulation engines. You need not wait for hours to view your simulation results.
And RealFlow practically has a monopoly on fluid simulations. It's used extensively for many fluid sim needs from advertising to blockbuster movies.
If you want to create cool animations for Reddit, look at Houdini and Blender first. If you want to go pro, consider Embergen and RealFlow.
Of course, there are also many great Plugins that extend the functionality of 3D Packages that don't offer Simulation capabilities on their own. X-Particles for Cinema 4D is one such well-known Plugin that lets you keep working within Cinema 4D if that's the Software of your choice – even for Simulations.
3D Sculpting
For 3D sculpting, most use ZBrush, MudBox, or Blender.
ZBrush is one of the go-to programs for sculpting work in the industry. It has the most tools for sculpting work out of the three.
It's also reliable, allowing you to create models with 10s of millions of polys with no hitches. But because of the number of features that ZBrush has, it can take a while for you to learn the ropes.
Which is where MudBox excels. MudBox has a beginner-friendly UI and is easy to sculpt with, despite the limited number of preset brushes.
Blender's sculpting on the other hand feels like a good balance of the two. In its current state, it's not gonna compete with Zbrush on the performance side, but I would say it's workable unless you're planning on doing insanely high poly models.
It doesn't have as many brushes as ZBrush, but 90% of the time, you're only ever gonna use 3 – 5 brushes anyway, so that's really not as big of a deal as it seems like at first.
And have I mentioned that it's free?
Blender is what I recommend if you're into 3D sculpting. It's more than enough to carry you far.
ZBrush works if you're looking to get into the industry. It's what most companies use.
And MudBox is a good option if you prefer its intuitive UI and ease of use.
But once again, for something like 3D sculpting, knowing the fundamentals is worth far more than knowing any one software.
Texture Painting
You have many options for texture painting. Mari, Substance Painter, Quixel Mixer, and Armor Paint are the most prolific.
Mari and Substance Painter (now known as Adobe Substance 3D Painter) is the industry standard for texturing work. Mari is mainly used for super high-fidelity movies. While Substance Painter is used on games of all sizes.
They are solid options if you want to specialize in texture painting.
However, Substance Painter is far more affordable than Mari at around $30~ a month compared to the $2300 single license or the $65 monthly subscription for Mari.
The difference between the two is so minimal that, unless you have a project that requires insanely high-quality 32k+ textures, I recommend Substance Painter over Mari.
Mari is famous for handling large workloads without a sweat, but considering that 95% of texturing work doesn't require textures that high quality, it's like only driving a Lamborghini around the block if you use Mari for anything less.
Quixel Mixer and Armor Paint are the affordable/free options.
Quixel Mixer is a paid texturing program from the same people that created Quixel Megascans.
Armor Paint is a project by Armory3D that hopes to bring texture painting to the masses at an insanely affordable price of €16 or 20$~.
They are both excellent products if you're just getting into 3D texturing, but they have a ways to go before they match the functionality of something like Substance Painter.
But that's alright. Not everybody needs the highest-end tools. They are good enough to get the job done 9 out of 10 times, so unless you're creating AAA quality textures, Quixel Mixer and Armor Paint are good 3D texturing options.
You can also use Blender to texture paint if you want another free option, but it's cumbersome and needs some more love to use professionally, but if you don't want to spend money on other software, Blender can do it all. For free.
And it complements Quixel Mixer nicely.
Photogrammetry
Photogrammetry blew up recently. I remember when there was no indie-affordable photogrammetry software.
If you're considering photogrammetry nowadays, I recommend RealityCapture, Metashape, and Meshroom.
Metashape takes photogrammetry seriously. It has far more functionality than RealityCapture or Meshroom, and priced at around $180 for a node-locked (single computer) license.
RealityCapture is my second pick if you're focused on basic photogrammetry and don't need any fancy features. It's an affordable Pay-Per-Input Licensing which is great for light photogrammetry workloads.
Meshroom is my other recommendation if you're new to photogrammetry. It's completely free and open-source, but from my experience, the images it produces aren't as detailed as what you might get with RealityCapture or Metashape, but for being completely free, it's not bad at all.
Cloth Modeling
Almost any 3D modeling software can create clothes, just create a bunch of cylinders and shrinkwrap them, but some are far more suited for it than others.
Marvelous Designer, ZBrush, and Blender (along with free addons) are great if you're into cloth modeling.
Marvelous Designer is the industry standard for clothes. Nothing compares to the speed at which you can create photorealistic clothing in Marvelous Designer for movies, video games, or even fashion designers.
Keyword being "photorealistic." Most of the time, you don't need absolute photorealism.
That's why ZBrush and Blender are here.
ZBrush and Blender offer sculpting tools, inflation, and cloth simulation tools to get your clothes looking realistic by themselves.
With Blender, you can get addons like Simply Cloth Pro to simulate Marvelous Designer's entire workflow in Blender, while also giving you more control because of its generalist nature.
If you're looking to create 3D clothing professionally, consider Marvelous Designer.
If you're more of a hobbyist 3D seamster, then ZBrush and Blender are great options.
Voxel Modeling
Voxel modeling is a relatively fresh development in the 3D industry.
Voxel modeling is like Minecraft on steroids. You're basically creating intricate models by stacking small 3D cubes.
If you're interested in trying it out, I recommend MagicaVoxel, Goxel, and Voxedit—they're all free.
MagicaVoxel is a great voxel modeling tool. It's reliable, fully-featured, and even includes a path tracing renderer. Some of the renders created with it are jaw-dropping.
If you're considering Voxel modeling, MagicaVoxel is what I'd recommend.
Alternatively, Goxel and Voxedit are great tools to consider if you're a beginner.
Voxedit features a full character rigging and animation toolset. If you want to animate your voxel creations, Voxedit might be for you.
However, you can animate models you create using other programs as well. Simply export from Goxel or MagicaVoxel into a program like Blender, rig it, and then animate.
Human Modeling
With a single click, Daz3D, MetaHuman, and Character Creator 3 can create hundreds of unique humans for your visual novel, prototyping, and dense crowd needs. And for free! With some heavy caveats.
Daz3D is the most popular software for human creation because there are tons of assets available for it. The control you get over your characters is staggering, considering that you control your characters through sliders.
It's practical and beginner-friendly, but there are some hidden costs to Daz3D, however.
For one thing, it needs a good UI update and better tutorials.
You also get fewer options to create unique characters if you don't buy assets from their store/create your own.
And if you're using those characters for a game, there's expensive licensing to worry about.
Character Creator 3 is the next closest candidate to Daz3D. CC 3 doesn't have as many character options, and its asset store is somewhat lacking compared to Daz3D's. But CC 3 has good motion capture and animation-focused tools that make it easy to animate your characters.
And it's not a one or the other situation here. CC 3 supports Daz3D characters. You can create your characters in Daz3D, then export them to CC 3 for animating.
There's also MetaHuman by Epic, a new player in the digital human creation space. As of writing, it's still in early development, but from what they've shown, it has potential.
You can create characters with far higher fidelity than Daz3D or CC 3, for free (currently) in an aesthetic, modern package.
It's not ready for large production work yet, but the things people have created with Metahuman are promising. I'm excited to see where it goes.
Procedural Modeling
Most generalist 3D programs offer some procedural modeling capabilities, but if you want to pursue proper procedural modeling, I would recommend Houdini, Blender, and Cinema 4D.
Houdini excels at procedural modeling. Houdini's node tree approach to procedural modeling is incredibly intuitive and flexible.
The ability to modify any part of your network of nodes gives you unparalleled artistic control. If you want procedural modeling at a professional level, consider Houdini.
Comparatively, Blender's geometry nodes are quite rudimentary, however, that's not to say they're not powerful. Geometry nodes have come far since their release about a year ago.
For a free software that mimics Houdini's amazing node system, it's exceptional. Blender's geometry nodes system is good enough that if you want to get into procedural modeling, you could do it easily.
While Cinema 4D doesn't have the same procedural modeling system as Blender or Houdini, it's still a good procedural modeling system because of its deformers—similar to Blender's modifiers.
Cinema 4D is great for an artistic approach to procedural modeling. Combined with its intuitive modeling workflow, it can excel with creativity.
MoGraph/Motion Graphics
Motion graphics is a broad term that is often used interchangeably with "animation", but it's important to understand that in this context, motion graphics have a different meaning than just "animation."
I'm sure you've already seen the countless looped, usually very abstract, and short animations that people seem to post everywhere. That's what I'm talking about here.
Cinema 4D and Blender are the biggest players here, but it's worth noting that pretty much any generalist 3D program can be used for motion graphics.
But the usually complex and interconnected, procedurally made animations lend themselves better to programs such as Cinema 4D and Blender as they have robust animation tools and easy-to-use procedural modeling tools all in one package.
Cinema 4D especially dominates the motion graphics market because of its intuitive modeling tools and motion graphics specific MoGraph module.
MoGraph adds a number of procedural modeling and animation tools designed to collect many of the things that motion graphics artists need in one place.
Not to mention that Cinema 4D and Adobe After Effects are very intertwined. So it's very easy to export from Cinema 4D to After Effects' mature video editing and 2D motion graphics pipeline to seamlessly create your seamless animations.
While Blender is less hyper-focused on motion graphics, it also has all the tools you need to create amazing animations all without paying a cent.
You might have to do some more manual work to set up Blender's systems when compared to Cinema 4D, but you really can't get anything better for free.
Wireframe/Polygon/SubDivision Modeling
This is basically a repeat of the best 3D software section, but with one new addition.
Cinema 4D, Maya, 3DS MAX, Blender, and Modo are all great at pure modeling. They might be generalists, but it's what they're good at. None of them are wrong answers if simple modeling is your goal.
However, Modo deserves some special attention because of its especially intuitive modeling tools. Modo can do in 1 click what other programs do in 2 or 3.
Combined with its pleasing interface, Modo makes for a great modeling program.
Ultimately, if you get used to the specific quirks of these programs, they all have the tools you need to model at a professional level.
In Summary
That was a "quick" look at some of the best 3D software on the market, and why they really aren't comparable.
The best advice I can give you is to figure out what you want to do and what you like to do and then just go for it.
There's a reason big studios have specialized roles for texture artists, or riggers, or modelers.
I think you should pick one 3D program that fits your circumstances and go from there.
Most of them have what specialized software offers, but they're usually not as refined, nor as powerful. Think of it as a testing ground to see if it piques your interest.
So my final recommendations would be:
Go with Blender if you're starting out, want a good 3D program for free, or just plain like the community.
Go with Maya, 3DS MAX, or Cinema 4D depending on what you want to do in your 3D career.
FAQ
What is the easiest 3D Modeling Software?
The easiest Software to learn for beginners is often cited to be Cinema 4D. It has a very shallow learning curve and the Interface and set-up of 3D Scenes are straightforward.
Blender is the runner-up, as it has made considerable improvements to its User Interface and similarity to other software. It also has an extensive and helpful community with many free learning resources.
Does 3D Modeling require coding?
3D Modeling is a visual process that does not require any sort of coding. Although you could code a lot of the geometry creation to make repetitive tasks easier, 99% of 3D Modeling is done without any coding.
How long does it take to get good at 3D Modeling?
It can take anywhere from a few weeks to a few years to become good at 3D Modeling. If you want to learn low-poly modeling for game-asset creation, modeling is considerably more simple than when you want to learn to model organic and anatomically correct humans.
Do you need a drawing tablet for 3D Modeling?
You do not need a drawing tablet for 3D Modeling. The majority of modelers use the mouse and keyboard for modeling. Some like using a tablet and pen, especially if they are also doing sculpting or drawing textures. Many like the more natural feel of holding a pen, which is also said to be healthier for the hand.
Personally I am much faster with a mouse than a pen and tablet.
Over to you
We hope that settled your questions about picking a 3D modeling program! Got questions about them? Ask us in the comments or our forum!