ArchiCAD is a Building information modeling (BIM) CAD package developed by Graphisoft and used by students and professionals worldwide for architectural design and engineering, as well as architectural 3D modeling.
So far, it has had over 30 versions, each one more versatile, easier to use, and faster than the one before, and each of them more hungry for faster hardware.
In this article, we will walk through ArchiCAD's most common use cases and their underlying hardware demands.
At the end of this Article, you should know exactly what kind of Computer or specific hardware components you need for your work in ArchiCAD.
How ArchiCAD is used
Comprehensive as it is, ArchiCAD's feature set is rarely used to its full extent, and yet it covers 2D architectural design, 3D design, detail design, and has an internal rendering engine.
Some of the professionals use it only as a tool for architectural design with a strong emphasis on the technical aspects of the end product, while others use it as a tool to give their buildings an accurate yet visually stunning 3D representation.
Some utilize both ends of the feature-spectrum, but most of them avoid using it as a rendering-software entirely. The truth is, ArchiCAD could never keep pace with other rendering and post-production software that specializes in these areas.
Thus, many of the workstations built for ArchiCAD workloads should also be able to run some of the additional rendering software like Cinema 4D, Lumion, Artlantis, Maxwell Render, V-Ray, Redshift, or Octane Render.
After all, taking the strong technical abilities of ArchiCAD and pairing it with specialized Render Tools will let you achieve an end result that is of much higher quality than when using just one software package for the entire pipeline.
So before building a PC just for ArchiCAD, think about what other Software and Tools will be running alongside your main tools.
Utilizing ArchiCAD to the fullest
When talking about ArchiCAD's full potential, we can't avoid mentioning all the complementary functionality and extensions generally utilized by professionals:
Importing models and libraries and using add-ons and goodies
Since ArchiCAD is a platform with a limited choice of materials, 3d library items, and alternatives concerning building elements (i.e. stairs) there are many enhancements, often provided by third parties.
Tweaking ArchiCAD is a substantial help to all professionals aiming for a more efficient workflow and should be taken into account when estimating what the optimal usage and thus the optimal hardware-configuration is.
Goodies and Add-ons
Goodies and Add-ons, although not integrated into the default software interface, are well-integrated into ArchiCAD and do not interfere with the agility of the program, at least not all that much.
Naturally, they put some weight on the entire setup but this can mainly be seen in longer software startup time and a slight increase in memory usage.
While a faster system disc might help somewhat with the startup time, it is not a crucial game-changer.
Basic ArchiCAD libraries often provide sufficient model complexity if there aren't special design preferences, but in the reality of the custom design and engineering market, they can be quite limiting.
A user often has to search for a creative way to get the exact desired form, size, and appearance from the integrated library element. Now, the tricky thing is that all of the library parts are parametric objects created by the GDL (Geometric Description Language).
GDL is a proprietary scripting language used to describe solid objects, structural elements, and general rules for object parameters as well as the graphical user interface.
This means that well-behaving imported libraries should also be created by GDL, which is extremely rare, and so are ArchiCAD users mastering both engineering and scripting in GDL.
3DStudio in
To compensate for this, ArchiCAD Developers introduced a specific goodie for importing 3Ds Max models, named "3DStudio in".
Besides working with hit-and-miss reliability, the conversion of too many external models often slows down the application adding stress to both GPU and requiring more RAM.
And still, working with ArchiCAD will at some point require you to import and convert 3ds Max files.
Be ready for it.
Live sync
Live sync is a recent feature of ArchiCAD allowing real-time work in Lumion.
In a nutshell, it is possible to work in both applications at the same time and have real-time updates.
Seeing that ArchiCAD is not a rendering application and doesn't provide the best of speed and quality, live sync allows for an effortless change to the model.
This is a real time-saver.
Of course, you'll have to make sure the requirements for Lumion are met to use this feature.
Lumion's system requirements range from 6GB of VRAM to 11GB of VRAM for High-end use as well as 16GB of System-RAM to 64GB of System- RAM respectively for high-end use.
The GPU should be DirectX compatible (which every modern GPU is), and non-Quadro GPUs are recommended over pro-GPUs, which makes sense, as Lumion does resemble a game-engine more than anything.
For the "very complex scenes", by the official developer tests, GPUs like GTX 1060 could actually suffice and Radeon RX 5600 and GTX 1660 Ti would do the job. More on that later.
Rhino
The Rhino – Grasshopper ArchiCAD Toolset is another interesting syncing option, unleashing all the benefits of Rhino to aid the fairly limited parametric architectural design of BIM software.
The strain on your hardware is similar to the live-sync with Lumion, as the Toolset demands sturdier, more reliable, and robust hardware for best performance.
The good news is that Rhino uses the same API ArchiCAD favors: OpenGL, so buying a modern GPU with at least OpenGL 4.1 and a minimum of 4GB of VRAM is a step in the right direction for low-complexity scenes.
Datasmith Exporter
Datasmith Exporter is one of the latest plugin additions to ArchiCAD, connecting it directly to Unreal engine via direct link, once again offering additional rendering features, with real-time ray-tracing, and so far, stunning results.
Looking at the Unreal Engine requirements, we'll want to have at least a GPU with 4GB of VRAM, but optimally the GPU would have at least 6 or and be one of the more modern releases, such as an RTX 20xx or RTX 30xx Nvidia GPU for best performance.
Opening two or more documents/projects
As ArchiCAD users, we use this every day. We regularly open more than one document in ArchiCAD and this means there will be two or more separate ArchiCAD applications running.
This allows users to easily compare designs, design preferences, and details with two windows open at the same time, preferably on two separate monitors.
While additional Documents don't necessarily add performance demand in a linear fashion, the RAM, and GPU do see a steady rise in performance demand, but the CPU takes the strongest hit.
It is not necessarily a bottleneck but lower-tier CPUs (such as Intel i3 and Ryzen 3 classes) are more likely to be a questionable choice for an advanced ArchiCAD user.
Contemporary mid-range CPUs, as well as some older high-end CPUs, will suffice the needs of an average user. Everything above that is a plus, and sky (or depth of own wallet) is the limit 😉 We'll get to specific CPU recommendations a bit later.
Having all this in mind, let's get back to the core requirements of ArchiCAD.
ArchiCAD basic requirements
There is a set of recommendations on the Graphisoft online help center which is actually quite helpful.
What is odd about the choices is the obvious lack of AMD based configurations and partisanship on behalf of Intel.
We are unsure whether this happened because of some business arrangement or is unintentional (might have been written before the AMD ZEN architecture arrival).
Best GPU for ArchiCAD
The official Graphisoft GPU recommendations are somewhat broad, offering insight into the list of graphic cards ordered by Frames per second in two resolutions (1920 x 1080 and 3840 x 2160), and tested on three project complexities order by the number of polygons.
That seems like it should be a pretty fair ranking.
Yet again, the majority of GPUs compared are Nvidia Quadros and AMD FirePro/Radeon Pros which have quite a bad performance / price ratio compared to more mainstream GPUs.
Of course, a monster like the NVIDIA Quadro M6000 24 GB will run nicely in ArchiCAD, but could a GPU that costs less than 1600$ actually perform well?
First, let me ask this: Why does the ArchiCAD help center favor professional GPUs to more affordable "gaming" GPUs?
The explanation is fairly simple, and it takes us back to the hardware architecture. Gaming graphic cards are built for speed, not accuracy; professional GPUs are built for accuracy, not speed.
Games tend to simplify the environments and characters for optimum real-time performance, CAD and BIM engineering is all about as much detail and accuracy as possible even if it means slow-downs.
There is a thing or two about optimized chips and more reliable/stable drivers, but the bottom line is that most of the ArchiCAD users will still be using gaming-oriented GPUs because of their superior value.
Thankfully, this is no reason for concern, as the difference is barely noticeable.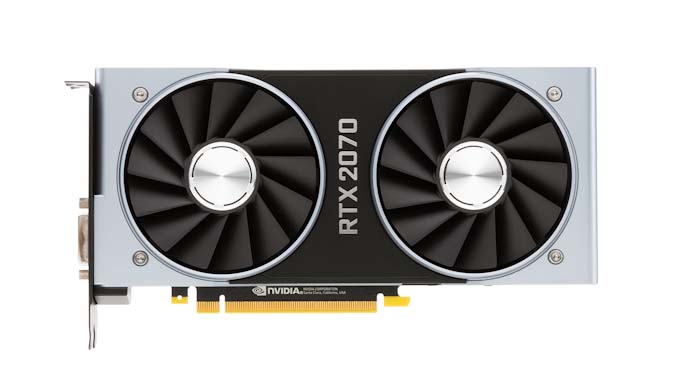 For instance, the Nvidia GeForce RTX 2080 has improved application performance in design software, meaning they have better Cuda and OpenGL acceleration and even outperform the current Quadro models in many tests.
This graphic card is also somewhat pricey but the comparison shows that being built and marketed for gaming doesn't mean it will disappoint in professional applications.
What we know is that since the dawn of ArchiCAD development, its creators based the software on the OpenGL API.
The latest edition of ArchiCAD uses OpenGL 3.3 and this is one of the major necessary check-ups: how does your GPU perform OpenGL-wise?
Since the developers found that users running Open GL 3.2 or older had performance issues, the new and updated version of the application is very strict with OpenGl 3.3 compliance.
And the OpenGL 3.3 release dates back to 2010 and all modern GPUs have support for this.
Here are our GPU Recommendations for ArchiCAD:
RAM (Memory)
While even the most recent versions of ArchiCAD will run on 8GB of RAM, as soon as the project grows in complexity the application will lose agility and start to lag. The bare minimum for professionals should be 16GB of stable, mid-speed RAM.
ArchiCAD tends to crash once it runs out of Virtual Memory, and planning to work with large models in 3D directly implies that more Physical memory and more data in the Page file (stored on the hard drive) will be used.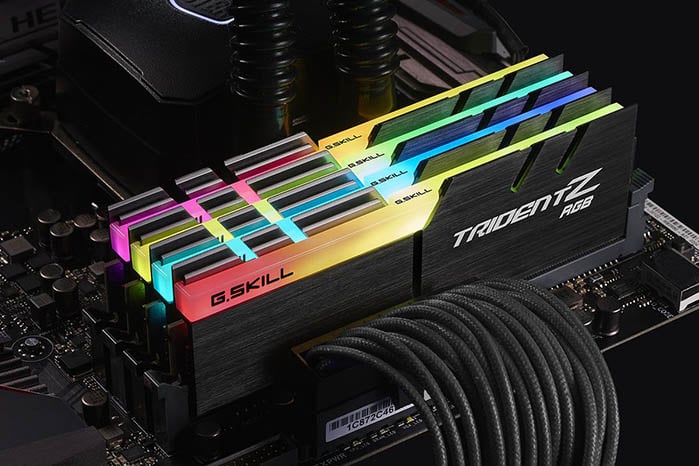 Too much paging translates to increased slow-downs. More RAM means less chance for that to happen.
Performance differences between the mainstream and high-end RAM while using ArchiCAD won't be too apparent and using top-notch RAM isn't going to be worth the extra money.
Our RAM Recommendations for ArchiCAD:
CPU
ArchiCAD was never refactored to be fully multi-threaded, reportedly because the task of rewriting the entire code is immense and the developers decided to go step by step improving the multi-threaded functionality where it matters the most.
Taking that into account, one shouldn't expect to dramatically improve ArchiCAD performance by choosing the CPU with the most possible cores/threads.

As is the case with many other 3D-Applications, many tasks can't be parallelized as they are bound to be executed in hierarchical chains. This means you'll usually see much higher performance, especially in active work tasks, on CPUs that have a fairly high core-clock.
The further the multi-threading refactoring progresses, though, the more performance uplift you'll likely see with higher core-count CPUs. Given that all modern CPUs have at least a couple of cores, and you don't see a linear speedup with added cores, it's safe to say that you should focus on CPUs that clock higher rather CPUs that have extremely high core-counts.
To find the best CPUs for active work performance, also consult our Viewport Benchmarking list here.
Here are our CPU recommendations for ArchiCAD:
Motherboard
The motherboard should be the last major interior component to select, after all the other components have been picked.
Once the decision on the CPU is made, the socket will narrow the choices, but there will still be the question of the number of PCIe-slots, USB plugs, number of M.2 Slots, storage connectors, and RAM slots as well as overall supported RAM size.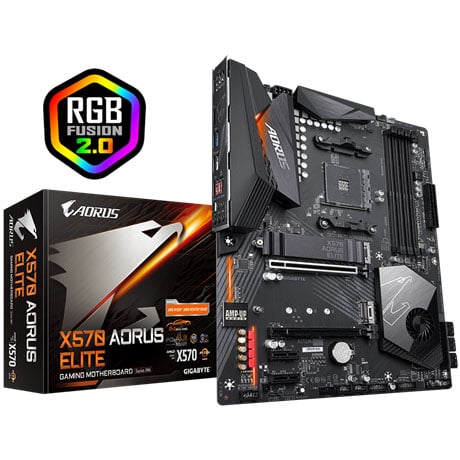 Of course, size matters as well, but unless you are building a small form factor PC, an ATX-sized Motherboard should be fine.
As there are Motherboards with the same sockets but different Chipsets, it's wise to opt for newer generation Motherboards to be able to upgrade to newer CPUs down the line.
Here are our Motherboard recommendations for an ArchiCAD PC:
Storage
As previously mentioned, ArchiCAD users will require an ample amount of fast storage both for the project files and page-file.
For the system drive, we recommend getting an SSD with at least 500GB capacity.
If the funds are scarce, an HDD is an option, but they do tend to become a performance bottleneck quickly on more complex projects.
If you have some extra money, consider buying an NVMe SSD, as these multiple times faster than regular SATA SSDs.
Best storage for ArchiCAD:
Monitor
ArchiCAD is not dependant on any kind of high-refresh rates, so a Monitor with an IPS Panel for increased color accuracy is the best option.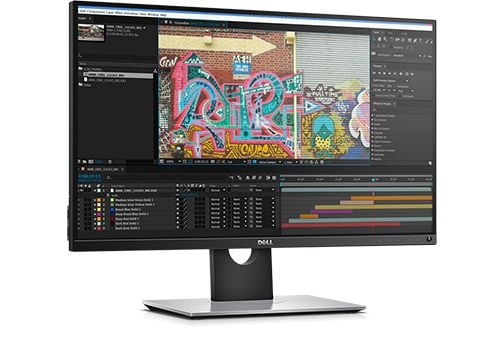 We've written an in-depth guide 0n color-accurate monitors here, so do check that out.
Peripherals
Peripherals used by architectural professionals range from cheap mice and keyboards to high-end devices with a lot of extra features that are not always needed.
In the end, this is a matter of personal preferences. However, some of the following should be kept in mind:
The mouse has to have high precision. Look for 4-5000 dpi mice
It is good to have a mouse that is ergonomic, especially when planning to work for longer periods of time. Different hands will find different devices suitable, and it's best to give them a spin before buying one.
Wireless peripherals have become quite good these days and avoiding wires actually help with keeping your work-space clutter-free.
Keyboards are much easier to save some money on if the budget is tight. Basically any keyboard (comfortable, good looking, mechanical, no-name, RGB lit) is going to be just fine.
Apart from regular peripherals, there are a few specialized manufacturers like 3dconnexion, offering a small range of CAD-optimized "3d devices".
For some, they can be a nice addition to the workstation, and there is an ArchiCAD add-on: 3dconnexion enabler to make best use of these. Personally, I've never been able to get used to them, but you might find them to be extremely practical.
Best input devices for ArchiCAD:
3dconnexion wireless mouse (optionally with 3d mouse or Space mouse enterprise)
Razer Naga Trinity– 16,000 dpi 5G optical sensor and a dozen programmable buttons (Razer Naga Chroma as a more affordable option with the same functionality)
Logitech G502 HERO – though infinite scroll might be either good or bad depending on your zoom-in & -out habits.
Building Your Workstation
This is a site for PC building enthusiasts, which means we really like the part where we get to put our workstations together. It's fun, it's amazingly easy, and it's a great way to save money.
If you don't know where to start, though, don't worry; there are tons of guides online. We've found this video from Bitwit to be particularly helpful for first-time builders:
Putting your workstation together should only take a few hours; less, if you set up your workspace properly beforehand.
Best PC Builds for ArchiCAD in different Price-Tiers
Best Computer for ArchiCAD, AMD at roughly ~700$
Best Computer for ArchiCAD, AMD at roughly ~2000$
Best Computer for ArchiCAD, Intel at roughly ~2000$
That's about it from our side! Let us know if you have any questions in the comments.