Motherboards these days come in all shapes and sizes.
Form factors, chipsets, slots… And: all sorts of (fan) headers.
Well, many are asking us about a motherboard fan header that is labeled "CHA_FAN".
So what is CHA_FAN and what is it used for?
Let's find out!
What is CHA_FAN?
CHA FAN stands for chassis fan and is used for powering additional fans in your system through either 4-pin or 3-pin connectors.
Chassis is another word for your "PC Case", and the CHA_FAN header, therefore, is mostly used to power and control your PC Case's additional fans.
Depending on the motherboard you're using, you will have anywhere between one and six CHA_FAN headers alongside CPU_FAN and potentially a CPU_OPT header too.
3-pin CHA FAN headers don't have the ability to accurately adjust their RPM (rotations per minute). They typically run at maximum speed, though can slightly lower it down by lowering the voltage.
4-pin CHA FAN headers have pulse width modulation on the fourth wire which allows direct control over the RPM.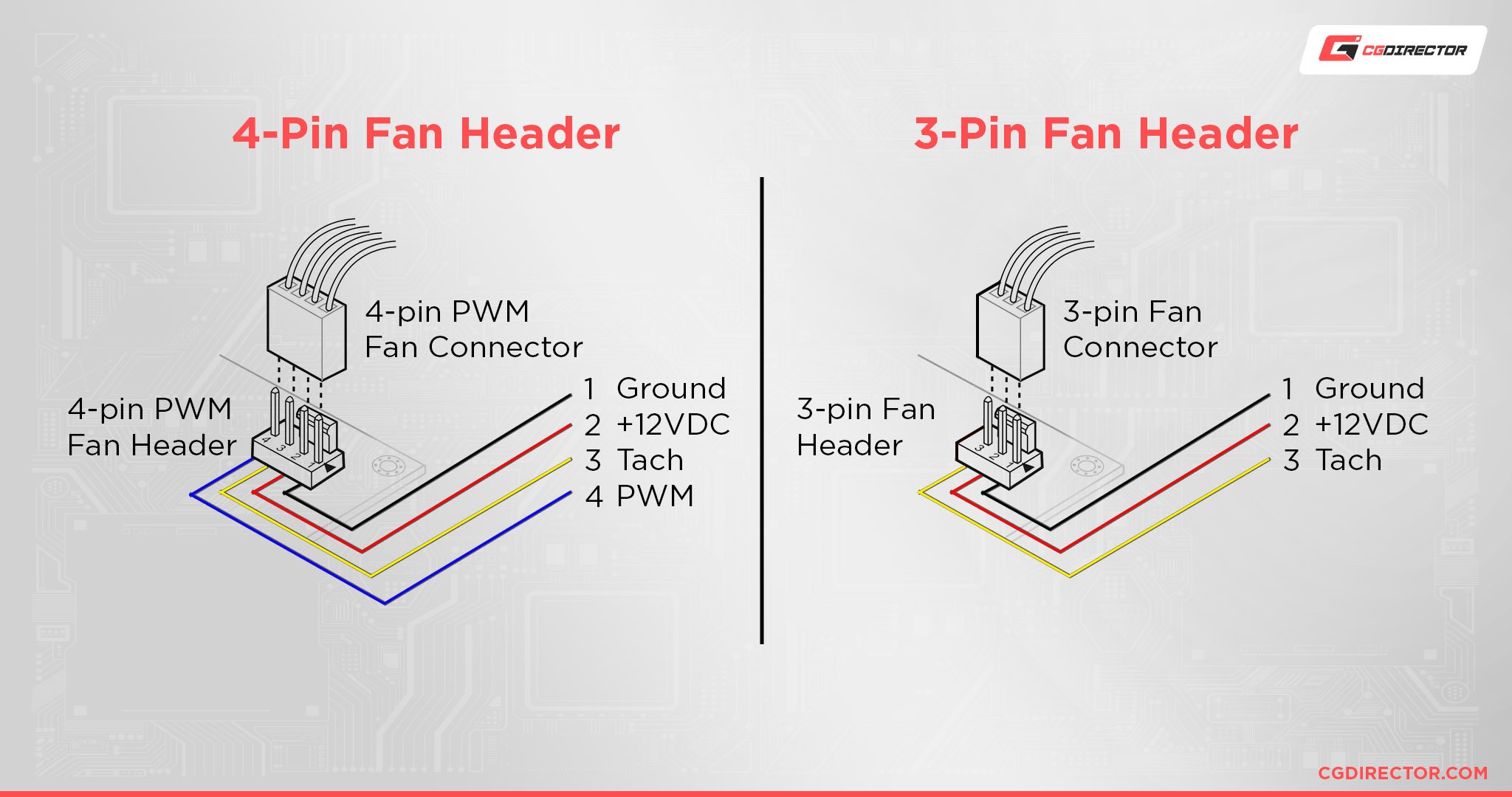 RPM can be controlled either through the BIOS, dedicated software, or the operating system. The adjustments are based on internal temperature data, either average system temperature or CPU temperature.
In the image below you can see how individual fans can be controlled by adjusting their fan curve and choosing the source temperature sensor.
In this MSI BIOS, the CHA_FAN1 Header would be controlled through the "System 1" tab, CHA_FAN2 Header through "System 2" and so on depending on where your case fans are plugged in to.
Some Motherboard manufacturers use the name "SYS_FAN" instead of CHA_FAN, but they are essentially the same thing.
What Other Types of PC Fan Headers Exist?
Of course, CHA FANS are only a part of the story! Motherboards have several other fan headers that serve different purposes.
Here's a closer look:
CPU FAN
CPU FAN, as its name suggests, is used for powering and controlling your processors' fan.
CPU FAN features a 4-pin connector with PWM so that the connected fan can easily be adjusted according to the constantly-changing CPU temperatures.
CPU OPT
CPU OPT stands for CPU Optional and is used for powering up additional CPU fans. For those of you who are wondering if there's a tangible difference between CPU FAN and CPU OPT, there is!
CPU FAN is the default fan header for your CPU and if not connected (depending on your motherboard), it might even prevent your system from booting.
CPU OPT, on the other hand, serves as a secondary CPU FAN header but won't prevent booting nor it will give you any error messages. So, in essence, CPU FAN is a must, CPU OPT is not (hence the name optional).
SYS FAN
Some motherboard manufacturers use SYS FAN labels instead of CHA FAN.
These are essentially the same exact thing – they're used for system/chassis fans and come as either 3-pin or 4-pin variants.
Conclusion
Long story short – CHA FAN headers are the same as SYS FAN headers. They are in charge of powering system/chassis/case fans and typically come in 3-pin or 4-pin variants.
FAQ
What is a CHA FAN header?
CHA FAN header, often called SYS FAN header, is a connector on your motherboard used for powering and controlling your system/chassis/case fans.
Is CHA FAN the same as SYS FAN?
Yes, CHA FAN is the same as SYS FAN.
They're both used for powering additional fans to help with your system's airflow, and they can both come as either 3-pin or 4-pin variants.
Is CPU FAN the same as CPU OPT?
No, CPU FAN is not the same as CPU OPT.
In most systems, you need to connect a fan to the CPU FAN header, otherwise, your system might give you error codes and, in some cases, might not even boot at all.
As for CPU OPT, it's an (optional) connector meant to power additional CPU fans you might have. You won't experience any errors if there's nothing connected to it.
Over to You
Does your motherboard have CHA_FAN or does it use a different label?
Tell us more in the comments below or on our forum with whatever issues or questions you may have on your motherboard's fan labels.