Ever wondered, 'Does my motherboard support dual GPU'? If so, you've come to the right article.
I'll be teaching you what you need to know about dual GPU technology and detecting its presence on your motherboard today, so let's not waste any time diving right in!
A Brief on Dual GPU Technology
So, dual GPU technology is mostly exactly what it sounds like. It's more like "Multi-GPU technology", since it isn't limited to just two GPUs, but the support for it is going to be dependent on your specific motherboard.
It doesn't help that the two biggest GPU vendors (AMD and Nvidia) have different technologies for handling multi-GPU support, which usually aren't supported on the same motherboard at once.
Here are the multi-GPU technologies you'll be looking for:
AMD CrossFire — AMD's tech for supporting multiple GPUs in the same PC, with or without interconnected displays.
Nvidia SLI — Nvidia's tech for supporting multiple GPUs at once, with or without interconnected displays.
Nvidia NVLink — Nvidia's updated multi-GPU technology, adding a physical NVLink bridge and a performance improvement compared to standard SLI. Needs motherboard support like the other two, though.
Of course, specific workloads, like rendering in most GPU render engines, don't require you to connect two or more GPUs physically. Even though e.g. NVLINK allows for Memory / VRAM sharing across GPUs, this isn't strictly necessary, especially when you're working on simpler scenes that easily fit into each GPU's own VRAM pool.
So, Dual-GPU can refer to both, linking two or more GPUs physically, but can also mean you just want to use two GPUs inside one PC.
Let's cover both below:
Does My Motherboard Support Dual GPU (Two GPUs)? How To Check
Verify PCI Express x16 Slots (full-length) On Your Motherboard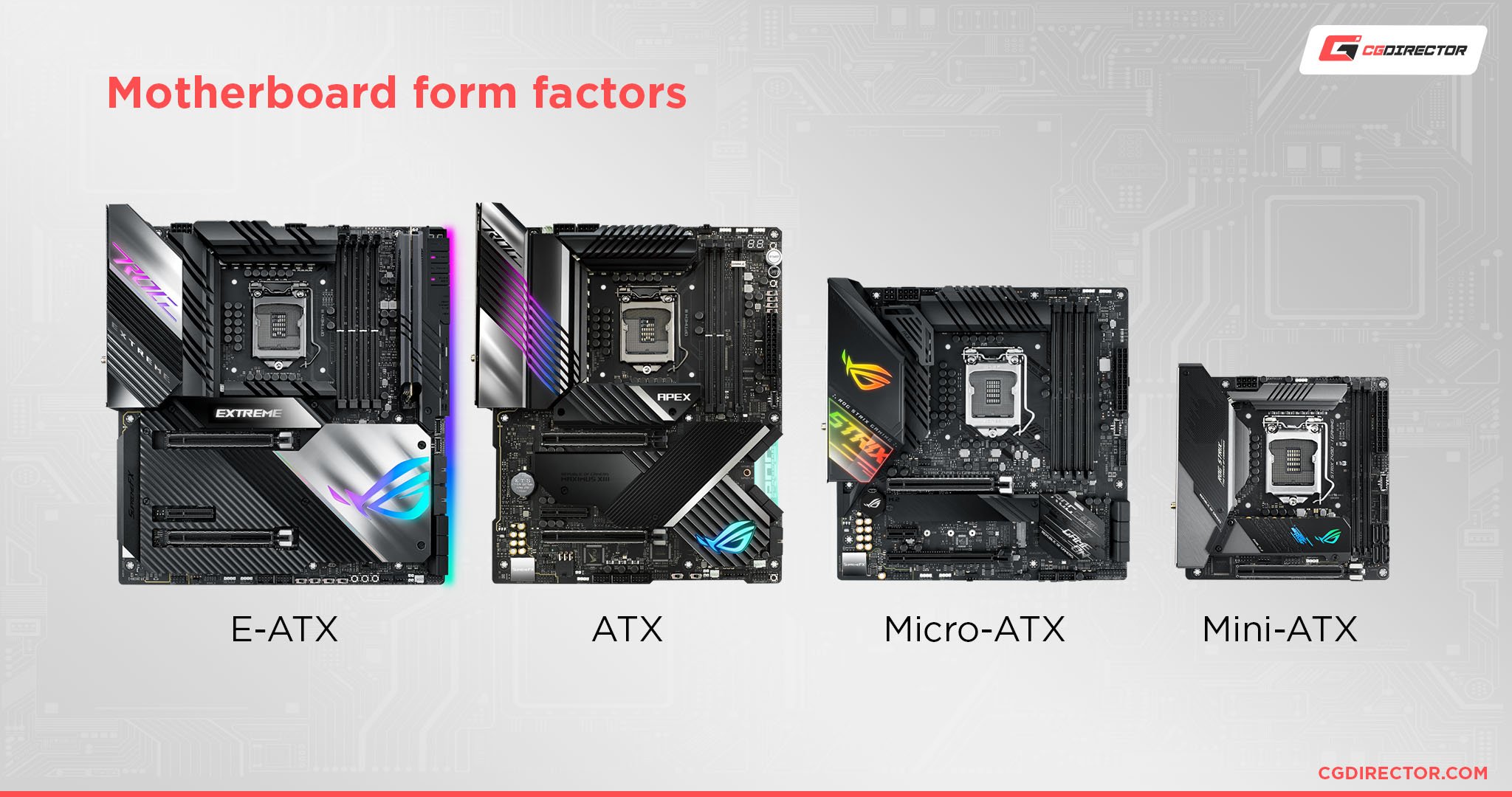 Depending on your motherboard form factor, you will have a different number of PCI Express slots.
Some boards may use PCIe slots as a place for M.2/NVMe drive mounts instead, which can give a multi-GPU setup more room to breathe as long as your bridges (if required) account for the increased distance between cards.
Mini ITX simply won't support multi-GPU at all, while Micro ATX becomes physically capable of supporting 2 GPUs, and ATX/onward can potentially use 3.
Unfortunately, the existence of the PCIe x16 slots doesn't guarantee the presence of the Lanes or the motherboard feature required for multi-GPU support: the next step requires closer inspection.
Verify Motherboard Model
As it turns out, multi-GPU support is a motherboard-specific thing.
You'll have to find your motherboard's model number and look up its specifications to determine what multi-GPU technology, if any, it supports. This information may also be available as a sticker on the box or bullet point on the original product page.
I've even seen "SLI Enabled" and "CrossFire Ready" text in plain sight on some motherboards' actual PCBs.
Check PCI Express Lanes Supported
Once you've confirmed whether your motherboard supports SLI/NVLink/CrossFire or not, you'll still want to double-check its PCI Express Lanes spec.
Your maximum supported PCIe lanes will also add a limit to your performance with multiple GPUs or potentially even multiple NVMe storage drives. Multi-GPU setups further emphasize the importance of a high-end motherboard due to demands like this.
Summary
Here's how to check if you can run dual GPU with your motherboard:
Check the number of PCIe x16 slots on your motherboard (either visually, from product images or from the manual / specs page)
Check your motherboard specs to see if it allocates sufficient PCIe-Lanes to each of those PCIe x16 slots or if, e.g., storage devices, "steal" lanes from PCIe slots
If you want to use physical GPU connections such as NVLINK or SLI, your GPUs need to support this, as well as your workloads
FAQ
Can Intel GPUs Be Run In Dual GPU?
Yes, though there are no dedicated technologies like SLI or CrossFire that are going to make them cooperate.
You will only be able to use a multi Intel GPU setup for distributed workloads like video rendering.
Gaming with both of your Intel GPUs at once is not currently possible.
There is also Intel Deep Link, which involves an Intel iGPU on an Intel CPU being synchronized with your discrete Intel GPU. It only works in select rendering and editing applications, but it can improve performance if it is supported.
How Many GPUs Can You Use Without Bottlenecking?
As we've established in this article, dual-GPU isn't necessarily the limit as long as your motherboard supports multi-GPU technology to begin with.
However, it's important to note that multi-GPU isn't particularly well-supported by most applications or games. When it is, you generally shouldn't expect an increasing 2x, 3x scale in performance with your GPU count, but a few particularly well-optimized titles can come close.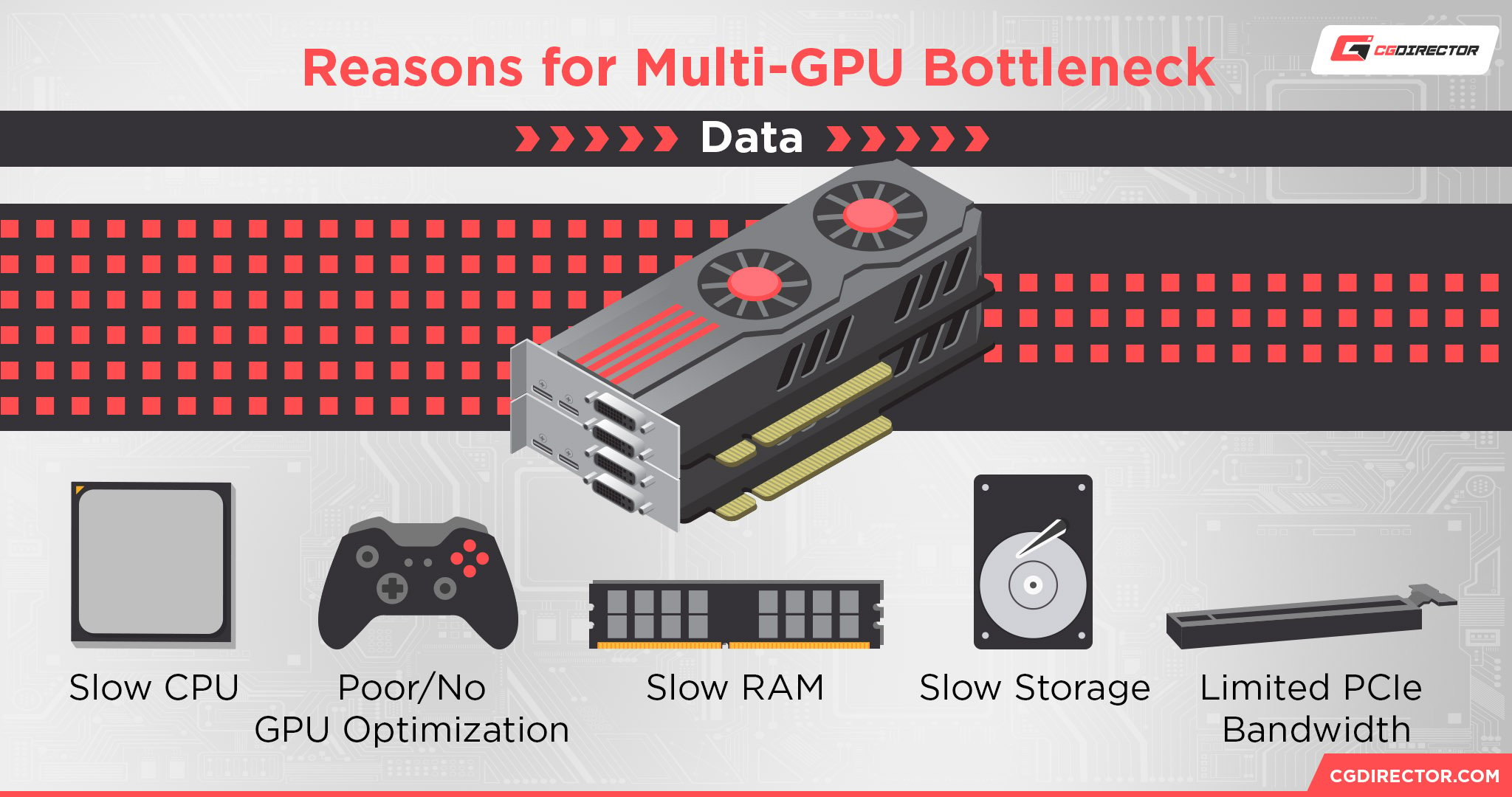 Anyway, for tasks that can utilize multi-GPU, the answer is mostly going to depend on your motherboard.
Can You Run GPUs From Different Brands In The Same PC?
Separate from motherboard support, you actually can run an AMD and Nvidia GPU in the same PC, though your uses for them will be even more limited than a regular dual-GPU setup.
The cards won't work together in what few games support multi-GPU, rendering engines won't run
What Kind of GPUs Are Best For A Dual GPU Setup?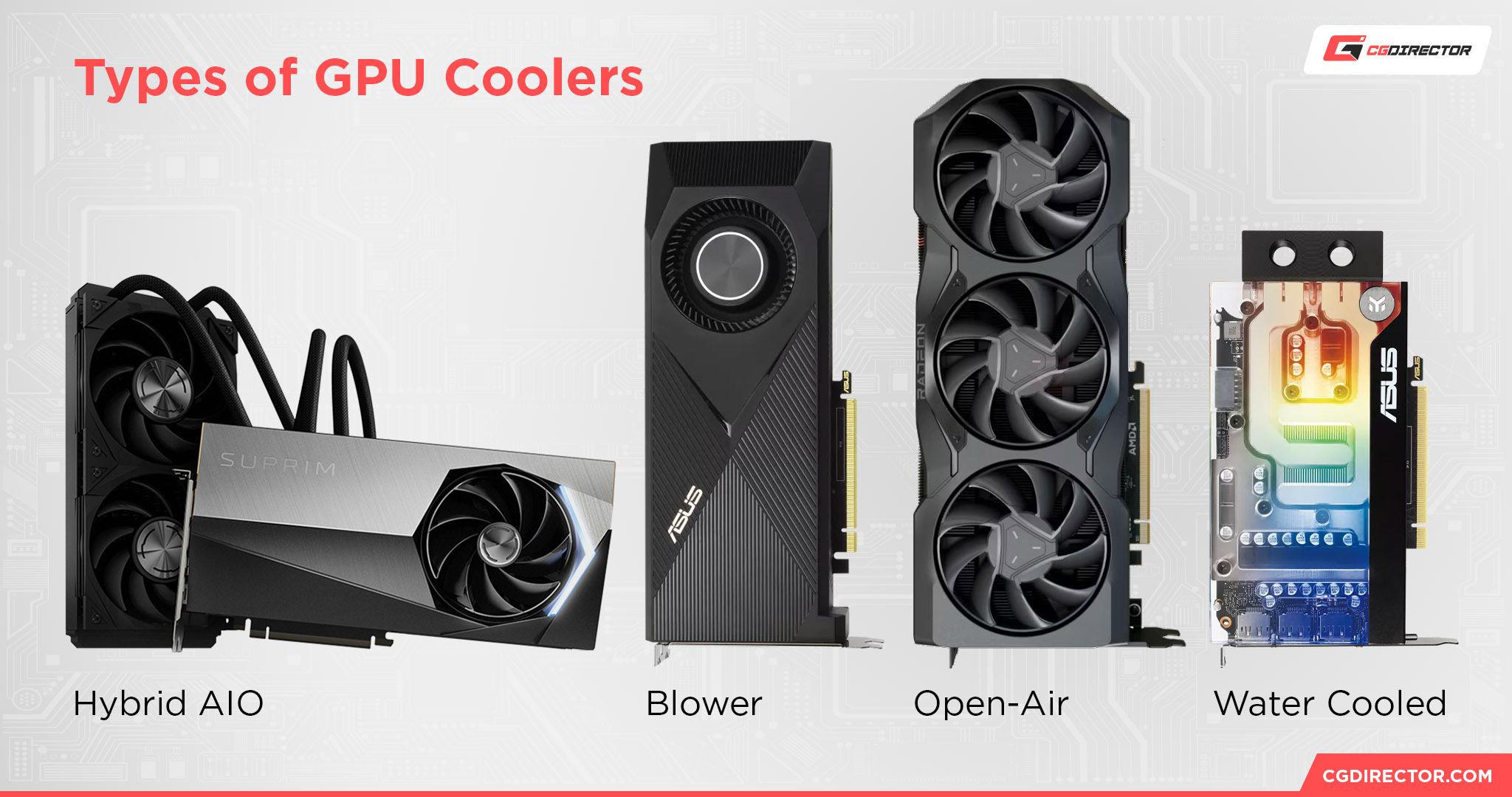 Whenever you're doing a dual-GPU setup, you may actually be better-served by "blower-style" GPUs than "open-air" GPUs.
Blower-style GPUs refer to GPUs with a blower-style cooler that primarily exhausts air directly outside of the case. Most of the card is completely covered by the cooler, and there is usually only one blower fan sucking air in.
Open-air GPUs are the more standard kind of GPU cooler. They work similarly to CPU coolers since they use a combination of heatsinks and one or more fans pulling air from the rest of the case.
More heat tends to escape from an open-air GPU into the rest of the case than with a blower-style GPU.
Does NVLink Require an SLI Motherboard?
Yes. While NVLink works using physical bridges, enabling it functions the same in-software (Nvidia Control Panel) as enabling SLI.
It's even referred to as SLI in driver software, still!
Over to You
And that's all, for now!
I hope this article helped clarify how to determine dual GPU support for your PC. I just wish there were more sweeping answers to give, like every AMD motherboard supporting CrossFire or something (not necessarily the case!).
It's always best to pick your motherboard carefully before doing a multi-GPU setup if possible, and to verify your existing board and GPU combination for compatibility before attempting an upgrade to multi-GPU.
Any other questions about dual GPU setups or PC hardware? Feel free to shoot them in the comments below— me or another Team member will get to it ASAP. You should also consider our Forum for longer-form tech and project discussions with other Enthusiasts and Experts.
Until then or until next time, have a good one— and happy building/upgrading!