Wanna know how to quickly enable virtualization in your BIOS?
Today, I'll be walking you through all you need to know about enabling virtualization on your PC.
Let's not waste any time and get into it!
A Brief on Virtualization Settings
Virtualization settings allow you to make the most of virtualization software, especially virtual machines that can be used to run other OSes by developers and enthusiasts.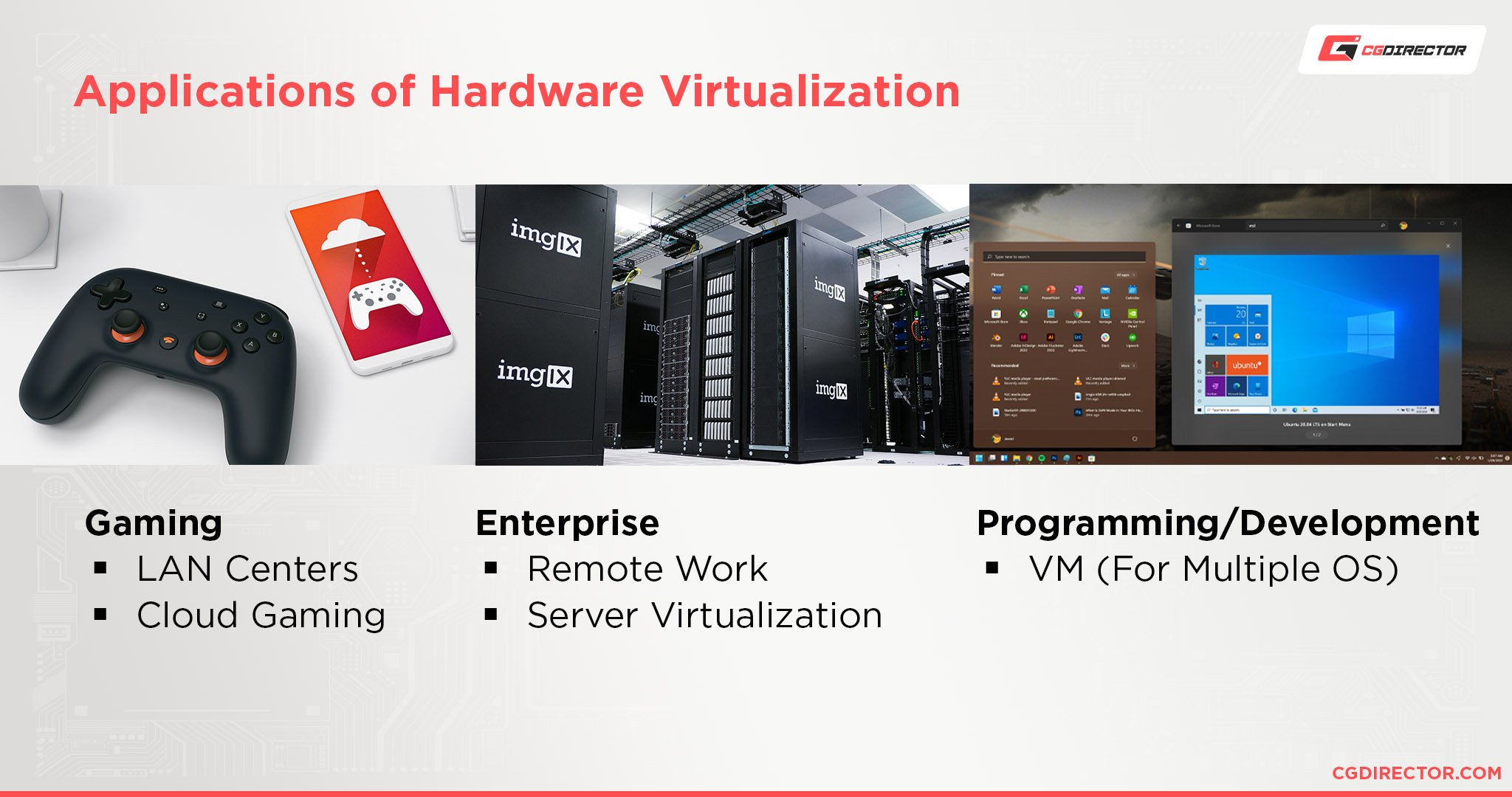 In order for virtualization software to work properly on your PC, though, you'll need to enable the appropriate virtualization setting in your BIOS! They should be labeled as one of the following:
Intel VT-x/Intel VMX/Intel Virtualization
AMD Secure Virtual Machine (SVM)/AMD-V
It may also just be labeled as "Virtualization" or something similar
How To Quickly Enable Virtualization In Your BIOS
1. Open Your BIOS
To enable virtualization, you're going to need to enter your BIOS before you do anything else.
Typically, the quickest way to do this is by pressing "F2" or Delete" while your PC is booting or rebooting.
The specific keyboard shortcut can vary depending on your motherboard vendor, though, and if you have an SSD-equipped system you may sometimes boot so fast you don't even get to see which button gets you into BIOS.
If you want to enter your BIOS from within Windows, you can also follow the advanced startup method.
Start by opening the Start menu and typing Change advanced startup options, then clicking the matching text.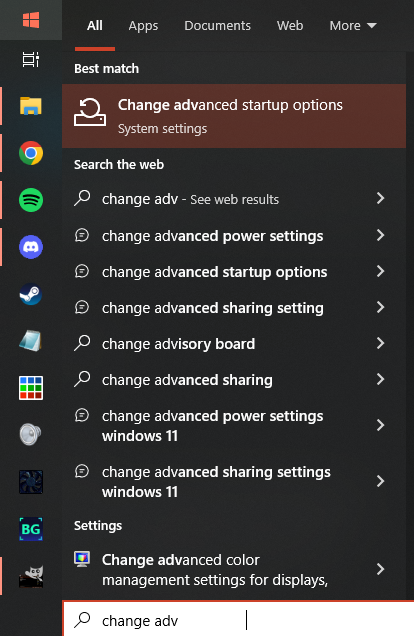 A Settings window will pop up and highlight an "Advanced startup" option.
Click "Restart now" beneath it (as pictured below) to get your Advanced startup.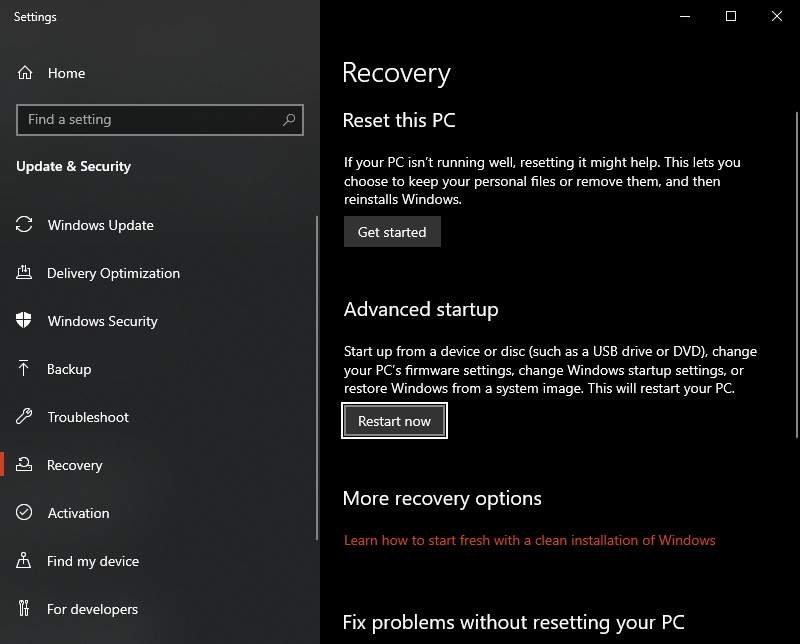 Once within Advanced Startup, you'll want to locate the "UEFI Firmware Settings" button within the Advanced options. Clicking this will restart your PC and put you into your BIOS.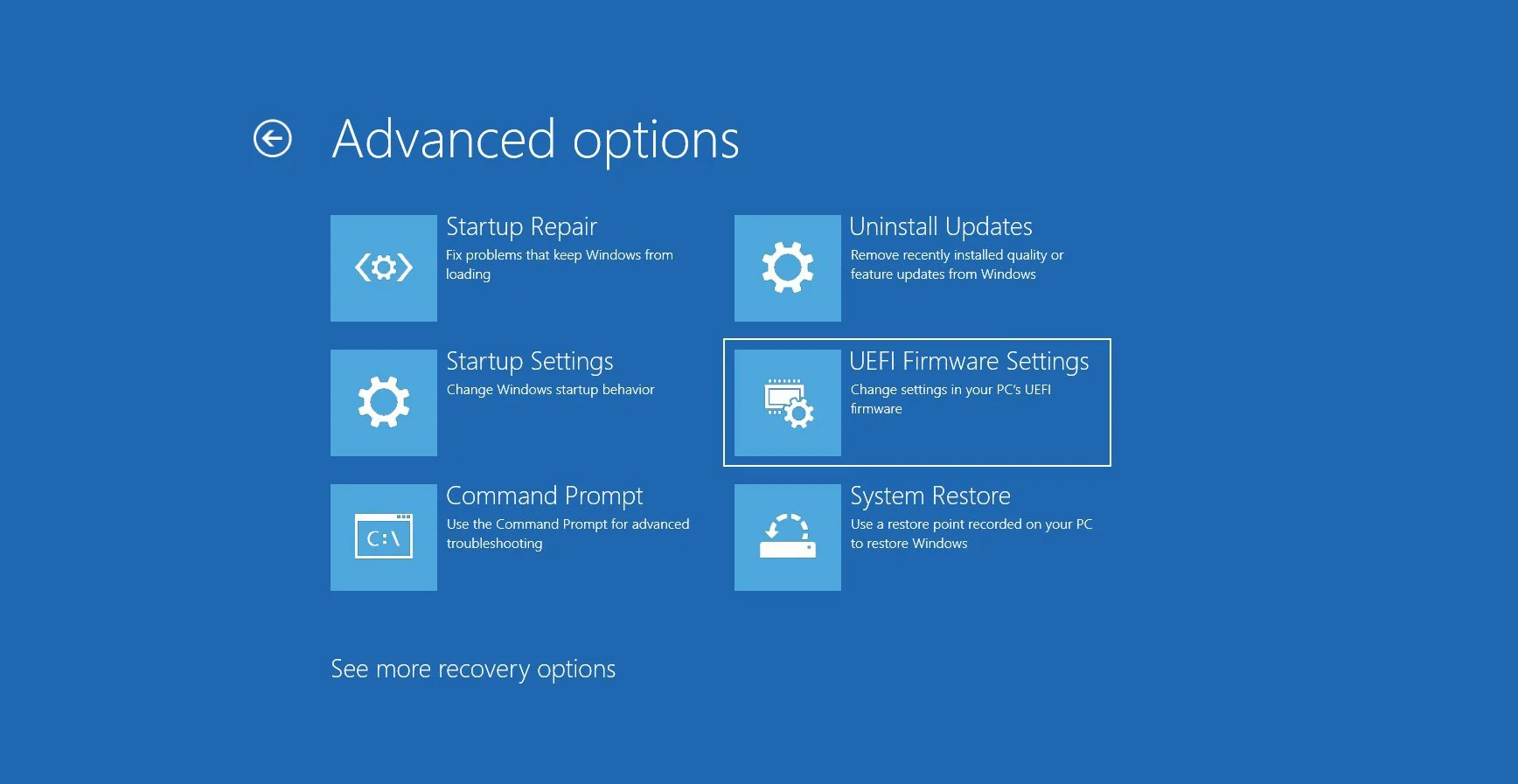 2. Find CPU BIOS Settings
Once within your BIOS, you'll want to locate your CPU settings within your BIOS.
This should generally be its own dedicated menu or sub-menu in your BIOS, but where you will find your CPU options may vary depending on your specific motherboard manufacturer.
In the below screenshot from my own UEFI, I've found the option under "Advanced CPU Settings".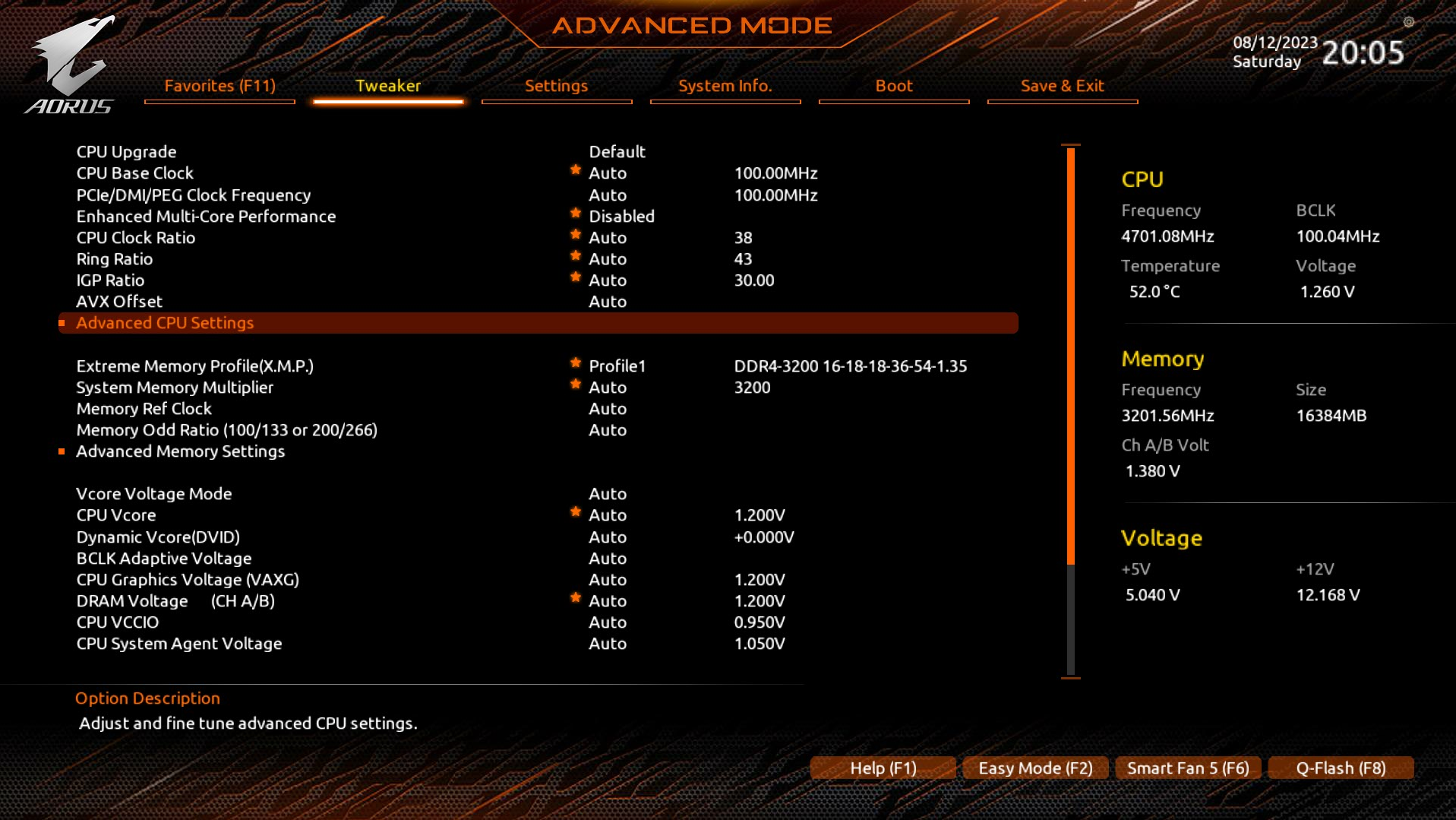 3. Find Your Virtualization Setting (Intel VT, AMD-V, AMD SVM) and Enable It
After opening your CPU settings, you should be able to locate your Virtualization settings alongside other CPU settings and toggles.
Below, I located my own VT-d setting since I'm on an Intel platform, but AMD users may have the option named something else.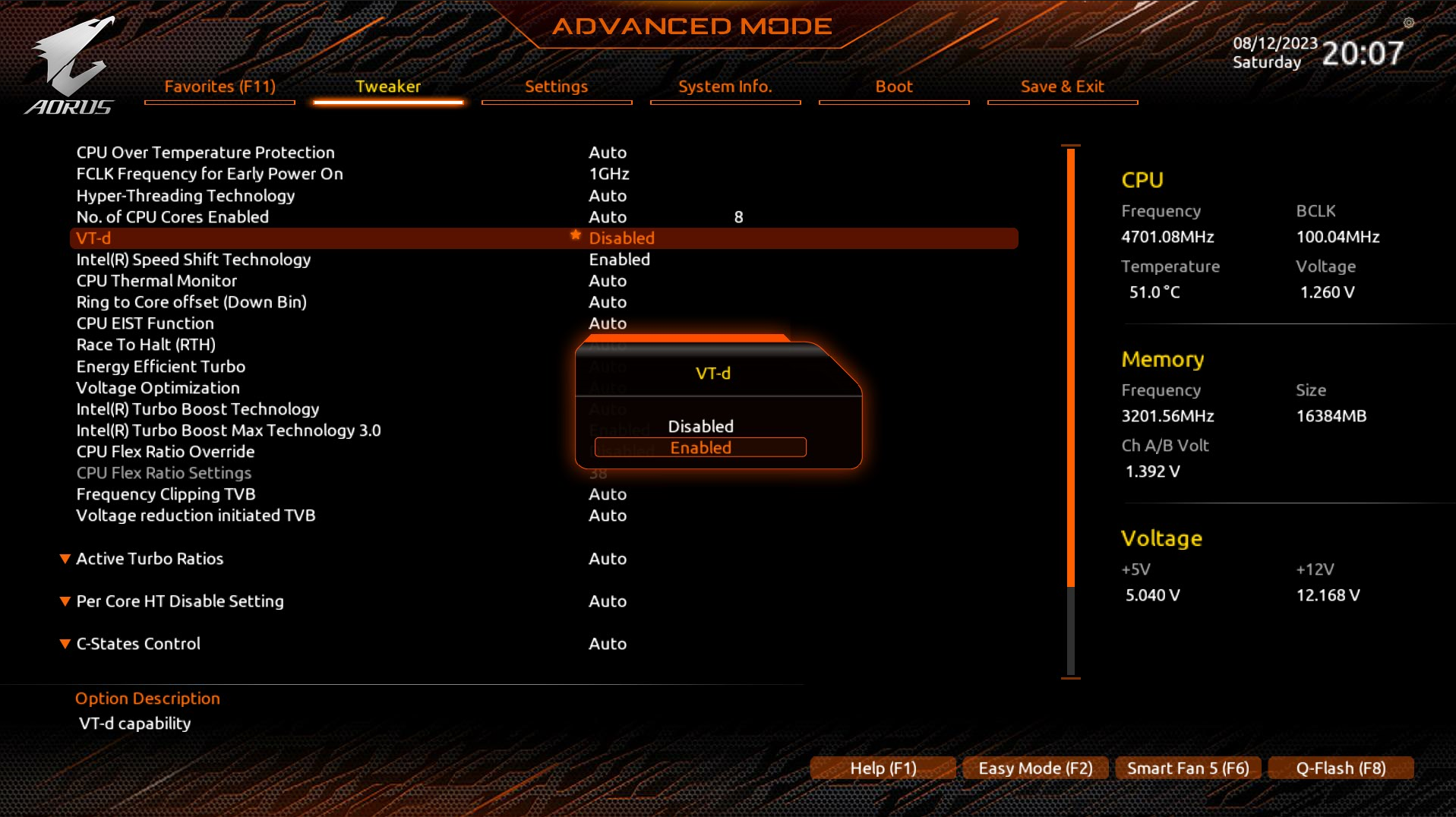 4. Exit and Save Changes
You've enabled Virtualization on your system.
Now, make sure you save the changes made in your BIOS or use a "Save and Exit" button to leave your BIOS with the settings applied.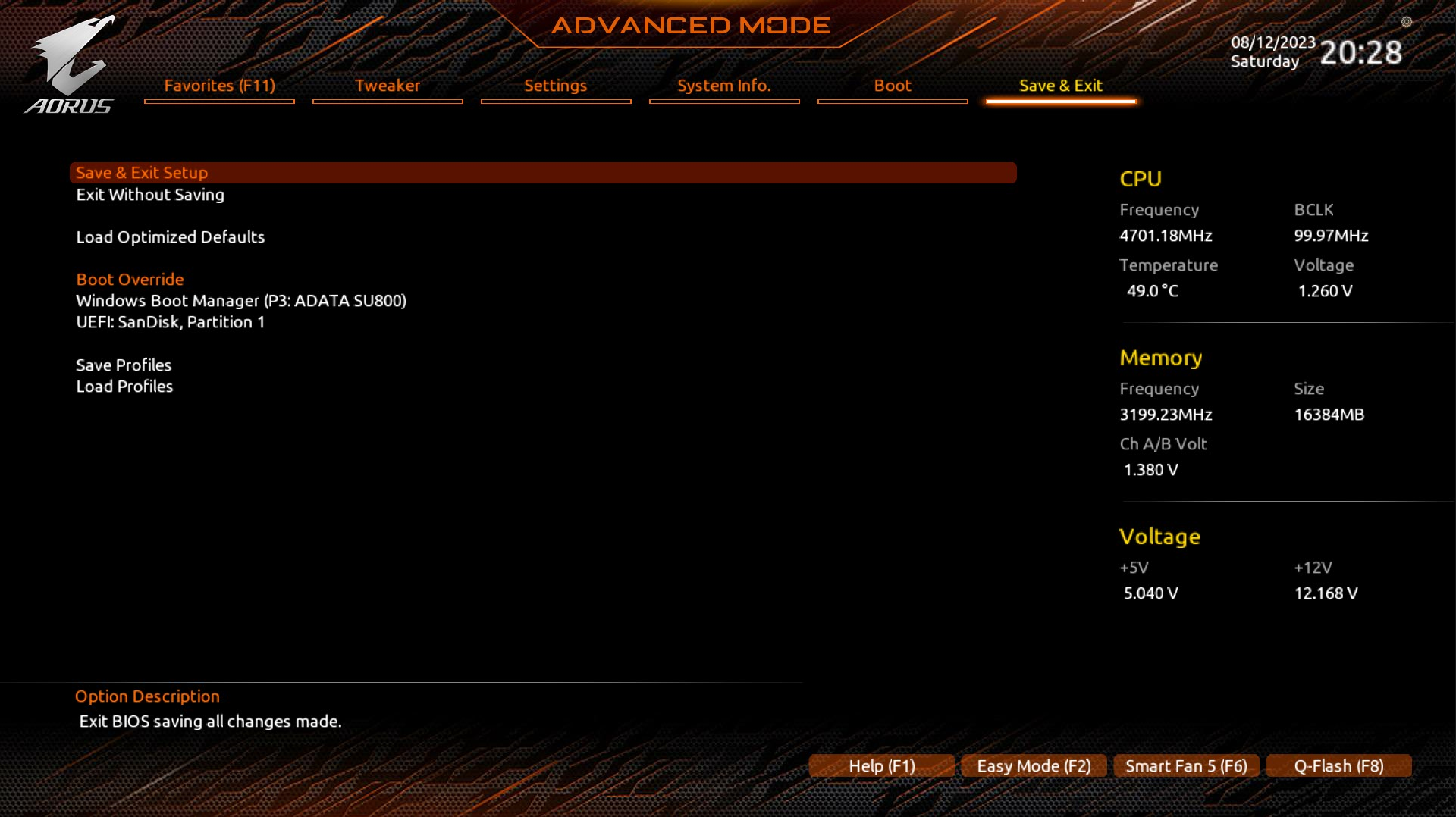 Over to You
And that's all!
I hope this article clarifies how to quickly enable virtualization in your BIOS.
Fortunately, there's no real reason not to do it, since enabling virtualization doesn't have a significant performance impact on the rest of your system (especially when not in use).
However, enabling virtualization settings in your BIOS is important, since otherwise, your Virtual Machines may fail to run or run with poorer performance than they should.
Anyway, that's all there is to say for this shorter guide! Feel free to leave a comment below with any further PC hardware questions or concerns. You can also try interacting with the rest of the CGDirector Team and Community on the CGDirector Forum.
Until then or until next time, happy computing! And good luck with your Virtual Machine.