Video editing is a very layered workflow, one that tends to be quite taxing on a wide range of components; figuring out what exactly you need and how much money you have to spend so as to get an enjoyable video editing experience sure can seem like an overly complex endeavor.
There's so much different software on the market (or NLEs, to be more exact), so many different processors, workflows, workloads, codecs, file formats, resolutions, bit rates, what have you — it's all a mess to the uninitiated.
To make things even worse, the PC building landscape changes drastically every few months.
What was viable information last holiday season is now outdated, archaic intel at best. It wasn't that long ago that Ryzen CPUs were the only ones worth buying.
Now, though, PC builders have a wider range of options to choose from than ever before — and they're all attractive in one way or another!
Those willing to roll up their sleeves and do a bit of reading will soon realize that building a PC for video editing is a lot more straightforward than it might seem at first glance.
But before you whip out your wallet and go on a shopping spree, you first need to be fully aware of what kind of footage you'll be working with.
That is the first hurdle one has to overcome before stepping foot inside an IT shop and splurging hundreds upon hundreds of dollars/euros.
Know What You're Shooting With
Certain codecs and resolutions are more taxing on your hardware than others. H.265 (also known as HEVC), for instance, can make even the most spec'd out behemoths sweat because it's a lot more compressed when compared to H.264.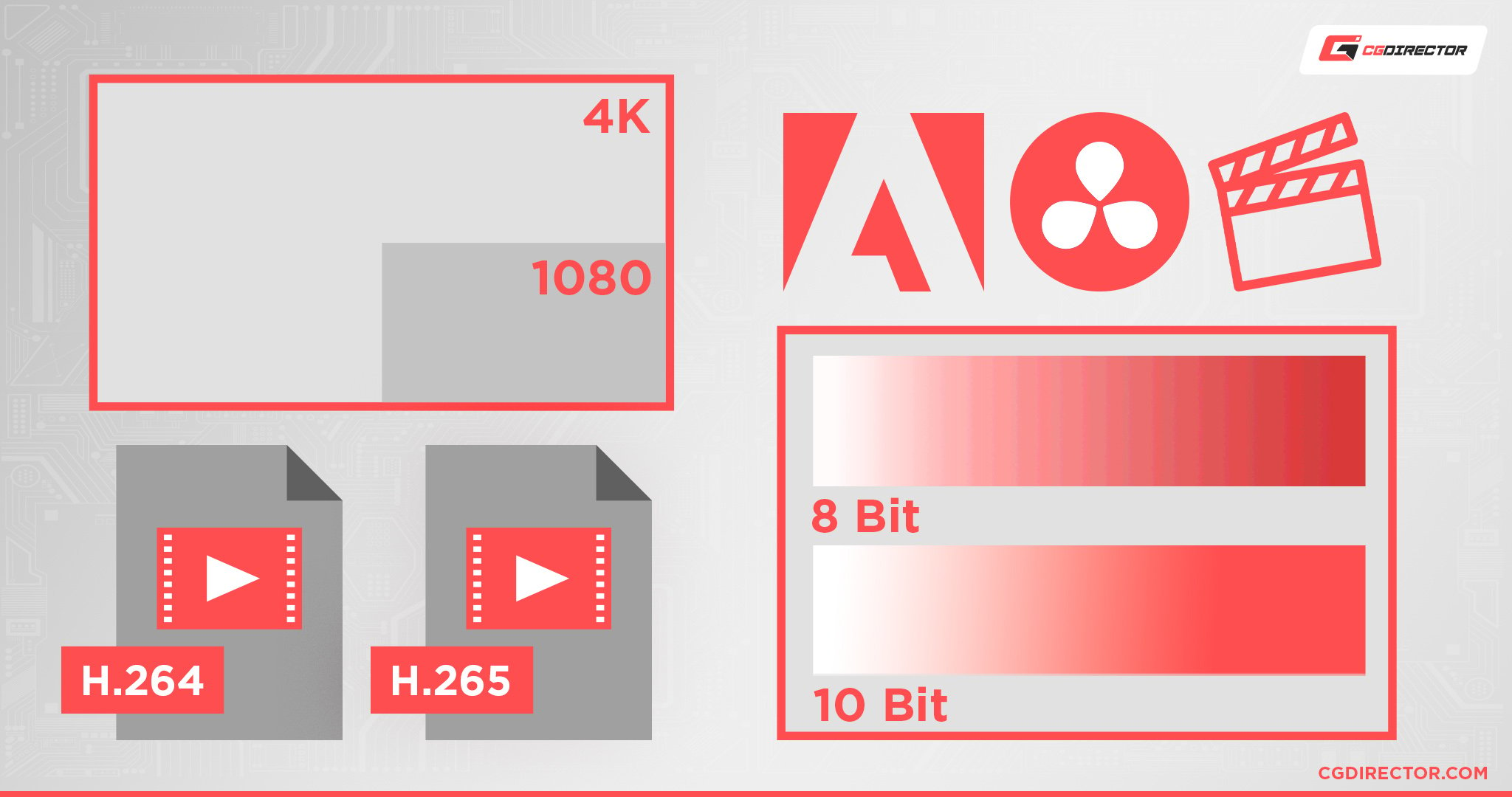 It is, therefore, paramount to understand what kind of format/codec/resolution you'll be working with as that'll inform and influence your purchasing decision. Maybe you don't need the most powerful CPU on the market for your particular workflow.
Conversely, you might be working with some truly taxing footage, in which case you'll have to invest a pretty penny.
Do your "due diligence." What kind of camera are you shooting with?
What's your NLE/software suite of choice? Do you have to deliver footage in 1080 or 4K?
Will you do any color correction and, if so, how complex will it be?
What about power windows and tracking? Motion graphics?
All of these things and elements matter immensely.
Intel CPUs for Video Editing
Intel's latest and greatest processors — by which we mean 12th Gen Alder Lake ones — are the absolute best option on the market when it comes to video editing.
Not only are they adequately priced, but they also come with iGPUs that will make a tremendous difference when it comes to video editing.
Alder Lake CPUs are truly phenomenal from a price-to-performance standpoint; they also excel at various different workloads — be they creative or gaming-oriented. And, needless to say, they're pretty much the best possible choice if you're looking to edit videos on a Windows-based computer.
The old adage "a picture's worth a thousand words" applies here as well, so we'll let the following graphs (courtesy of Puget Systems) do the talking:
The gap between the 11th and 12th Gen processors from Intel is also quite tremendous — we're talking gains between 20% and 34%, depending on your SKU of choice! A huge performance delta, no doubt, and also one that more than justifies an upgrade.
For a more in-depth look into this perennial Intel vs. AMD debate — and how their most powerful processors perform in today's most prominent NLEs — head over to Puget Systems' website.
They have more charts and graphs than you can shake a stick at along with a very nuanced and surprisingly pedantic approach to benchmarking.
AMD Ryzen CPUs for Video Editing
It's no secret that AMD's Ryzen processors offer an incredible amount of power at very respectable prices. We wouldn't go so far as to call them affordable, but they're certainly worth their MSRPs.
That being said, they're not necessarily the wisest option when it comes to video editing.
They don't have any built-in media encoders which means they're not going to provide you with the best possible video editing experience.
The same holds true for gaming too, what with Intel's Alder Lake CPUs being so darn powerful and, at times, better-priced. We're glad beyond measure that "team blue" has had to step up and provide buyers with a more alluring product stack.
After all, competition benefits us the most.
Top-of-the-line Ryzen processors might have an edge when it comes to rendering, but that's arguably the least important part of the equation.
You won't benefit much from shaving a few minutes off your export times if the timeline performance isn't as smooth as you'd like it (or need it) to be.
Ryzen CPUs, what with them having more cores and threads, are the better option if you're working with 6K or 8K footage, especially if it's of the RAW variety.
So just keep that in mind. We're only talking about the absolute best Ryzen CPUs here, not the Ryzen 5s of the world.
They're great overall, but they're not as good of an option for video editing compared to even mid-range Intel 12th Gen CPUs. And, depending on when you're reading these lines, there's a very real chance they're a fair bit more expensive, too!
All of this ties into our previous section: know what kind of camera you're going to be shooting with and what kind of footage you'll be editing as these variables will dictate and influence your purchasing decision.
Apple's M1 SoCs for Video Editing
Apple's M1 SoC will provide you with the absolute most "bang for your buck" as it is essentially "optimized" for video editing and numerous other creative workloads.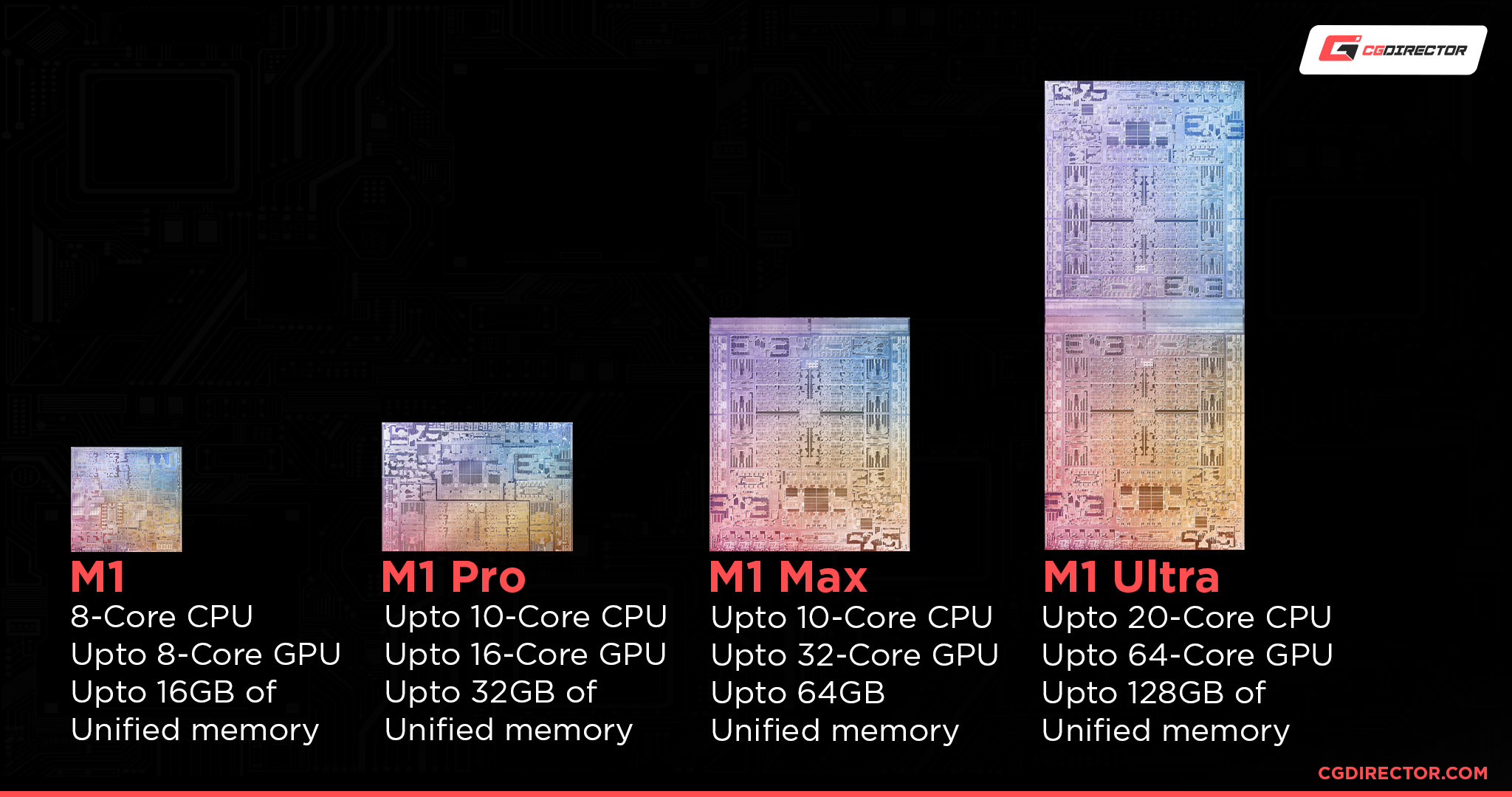 Even the base M1 has dedicated video encoders and decoders which means it'll make editing most codecs a breeze!
If you're looking for the simplest solution out there — one that isn't going to break the bank — then going with a M1-based device should definitely be at the top of your list of priorities.
They do come with certain limitations but they're not necessarily deal-breakers depending on your workflow and personal preference.
Still, it's something you really need to keep in mind.
For a more in-depth look at these bleeding-edge SoCs (and their very peculiar drawbacks and deficiencies), make sure to read the following piece.
A word of caution: if you're dealing with numerous tracks and layers and incredibly intricate color corrections and humongous files, then you'll need as much RAM as you can get (along with a more powerful GPU).
The base M1, in that case, isn't going to cut it. It's still a great option overall, but it would be much wiser to go with an M1 Pro or, preferably, the M1 Max — assuming you only want a macOS-based machine.
For the most complex workloads, going with a top-of-the-line M1 chip is definitely the best course of action.
Integrated Graphics Are Vital for Video Editing
Integrated graphics cards (or iGPUs, for short) might not seem all that important for video editing, but they're actually far more useful (to say the least) than one could ever imagine.
Ryzen CPUs from AMD don't have any media encoders built-in which makes them inferior to Intel's 11th and 12th Gen offerings.
You should, therefore, only consider (relatively novel) processors that are "bundled" with an iGPU; in other words: never buy an SKU with an "F" suffix (like the Core i5-12600KF, for instance).
If you're a gamer first and foremost then you really don't need an integrated graphics card.
If, however, you plan on doing any video editing, the boost in performance that an iGPU provides will be a total game-changer.
NVIDIA graphics cards do have built-in video encoders/decoders, but they're actually not as good as those found on Intel's latest and greatest processors.
It sounds strange, we know, but it's the truth. Their media engines provide a much better experience when it comes to timeline performance (for H.264 and H.265 especially).
Take a look at the following table:
Intel's 11th and 12th Gen processors actually cover the whole H.265 gamut.
No other processor or graphics card has this kind of "flexibility" and that's solely because of the dedicated media engine that comes bundled with Intel's latest CPUs.
The situation isn't quite as impressive if you're a Premiere Pro user, but the point stands nonetheless:
For 10-bit 4:2:2 footage — the kind that nearly all top-of-the-line mirrorless cameras shoot nowadays — only Intel's iGPUs provide hardware acceleration and, by proxy, a more enjoyable (one might even say seamless) editing experience.
This leads us to our next point, one that is both exceedingly important and mighty interesting:
Are Media Encoders and Decoders Important for Video Editing?
They're not just important — they're the secret sauce to a great video editing experience!
And, unfortunately, they're nowhere near as ubiquitous as we'd like them to be. Still, huge strides have been made over the last few years, primarily by Intel and Apple.
Nowadays it's less about sheer horsepower and more about media encoders and optimization. We really cannot stress that enough.
So if you're looking to build a PC for video editing and are wondering which CPU to go for, you pretty much have only two options: either "team blue" (Intel) or Apple.
It's not a particularly broad range, granted, but it's more than we had just two or three years ago.
For a more in-depth look at how these media encoders work and why exactly they're so important, make sure to watch the following video.
Best Pre-Built Computer for Video Editing in 2022
For intermediate video editing — by which we mean 4K (H.264, H.265, RAW), multiple video tracks, limited effects, and a few adjustment layers — M1-based machines from Apple are undoubtedly the best and most streamlined option.
Take the M1 Mac Mini for example. It can often be found for less than $600; there's simply no similarly priced alternative over in the Windows realm that can perform quite as well. That's for the base model, though.
You'd be wise to spend a few more Benjamin Franklins for the 16GB SKU as you'll really need as much RAM as you can get if you're working with more complex projects.
It's not what we would consider an "entry-level" option, but it's nonetheless the most well-rounded one for the asking price.
And, well, all you need to do to start editing is to connect it to your monitor and peripherals, download DaVinci Resolve/Premiere Pro and you'll be good to go!
This, when contrasted to hunting for specific components and then assembling them all together and installing Windows seems a lot more intuitive and user-friendly — because it is.
Still, that kind of simplicity comes at a cost: no upgradeability whatsoever which, for most folks, is a huge deal-breaker (and rightfully so).
Regardless, it's an interesting option you ought to consider.
How to choose a CPU for Video Editing
So, in the end, what's the process of picking the right kind of CPU for your Video Editing needs?
The process should be something like this:
Define your Workloads: Share of Active Work (Editing) vs. Rendering
Define Footage Codecs, Output Codecs & Resolution you'll be working with
Define the Video Editor (NLE) Application you'll be using
Define Plugins you'll be using and their needs
Define other Software you'll be using and their needs
Look up Benchmarks and/or conduct real-world tests (if you have access to hardware) based on the above
Pick the best CPU for your Scenario that fits into your budget
The above certainly isn't an easy process, that's why "Best of" lists that you can find online come in handy and take care of the work for you.
The problem with such online best-of lists is: Because new CPUs are released every few months, such lists are outdated most of the time.
Here's what you can do to choose the currently best CPU for video editing:
Ask us in our forum
Reduce your risk by buying a top end mainstream current-gen CPU from Intel or AMD. The highest-end Intel Core i9 or AMD Ryzen 9 CPU you can find that is current-gen, will almost always be excellent for video editing tasks. After all, Video Editing is a popular workload and CPU manufacturers want to make sure their top CPUs excel at it.
FAQ
Let's go over a few questions you might have regarding CPUs and how they might influence your video editing experience:
What's the Best CPU for Video Editing?
There is no "one size fits all" kind of answer, and that's good. You have three distinct options at your disposal and all three of them have certain benefits and drawbacks.
Our advice would be to first decide which operating system you'll be working on and then purchase the right components with that in mind.
So if you're looking to edit videos on a Mac, then you literally only have Apple devices to choose from.
If, however, you only want to work on Windows, then we advise going with Intel CPUs as they offer the most "bang for the buck" along with a few truly great bells and whistles — the kind that cannot be found elsewhere.
What's Better for Video Editing: Windows or Mac?
This, too, is a tricky question to answer as it all boils down to personal preference.
The biggest advantage that macOS has over Windows is that it supports all three of today's most popular NLEs: Adobe Premiere Pro, DaVinci Resolve, and Final Cut Pro.
Apple's operating system, therefore, provides its users with the broadest range of options to choose from.
That, however, doesn't necessarily make it better than Windows. It's all subjective.
Different strokes for different folks, as they say. Both operating systems will get the job done which, frankly, is the most important thing.
Which CPU Should I Buy for Video Editing If I'm on a Budget?
The Intel Core i5-12600K is probably the best "budget" option as it can be found for less than $300 at the time of this writing. That's not necessarily cheap, but it's still an incredibly good deal given its power.
The Core i5-12400 will also provide a fairly similar experience when it comes to video editing; plus, it can be found for around $200 — brand new! It is, in short, a truly spectacular option for the budget-minded.
Do I Need a Strong Processor for Video Editing?
You absolutely do. Your CPU is one of the most important parts of the equation.
Having a good processor is truly essential, and that holds true regardless of what you plan on doing on your computer, be it making videos, playing games, browsing the web, making music, or something else entirely.
Over to You
What kind of codecs are you working with at the moment? Do you already have a PC for video editing and, if so, which CPU does it have at its core? Let us know in the comment section down below, and in case you need any help, head over to our forum and ask away!