There are many different ways to take a screenshot on a Lenovo laptop.
Depending on your requirements, you can either use a third-party application that offers a variety of features or, alternatively, opt for the built-in tools in Windows.
This article will cover both methods.
Using the Snipping / Snip & Sketch Tool
The simplest and most effective way of taking a screenshot is by using the built-in Snip & Sketch.
Simply hold the Windows + Shift + S keys until the screen darkens and a small menu pops up on the topmost part of your screen.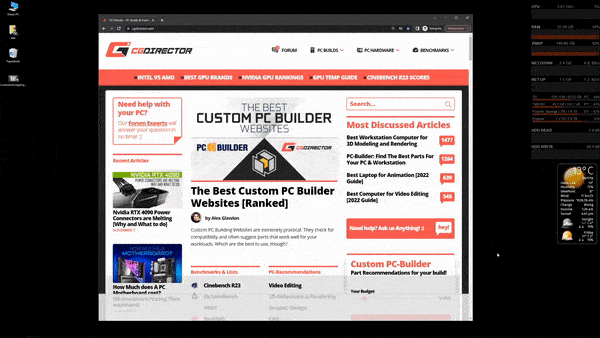 If you just want to capture a portion of the screen, you can choose between the Rectangular snip and Free-form snip options.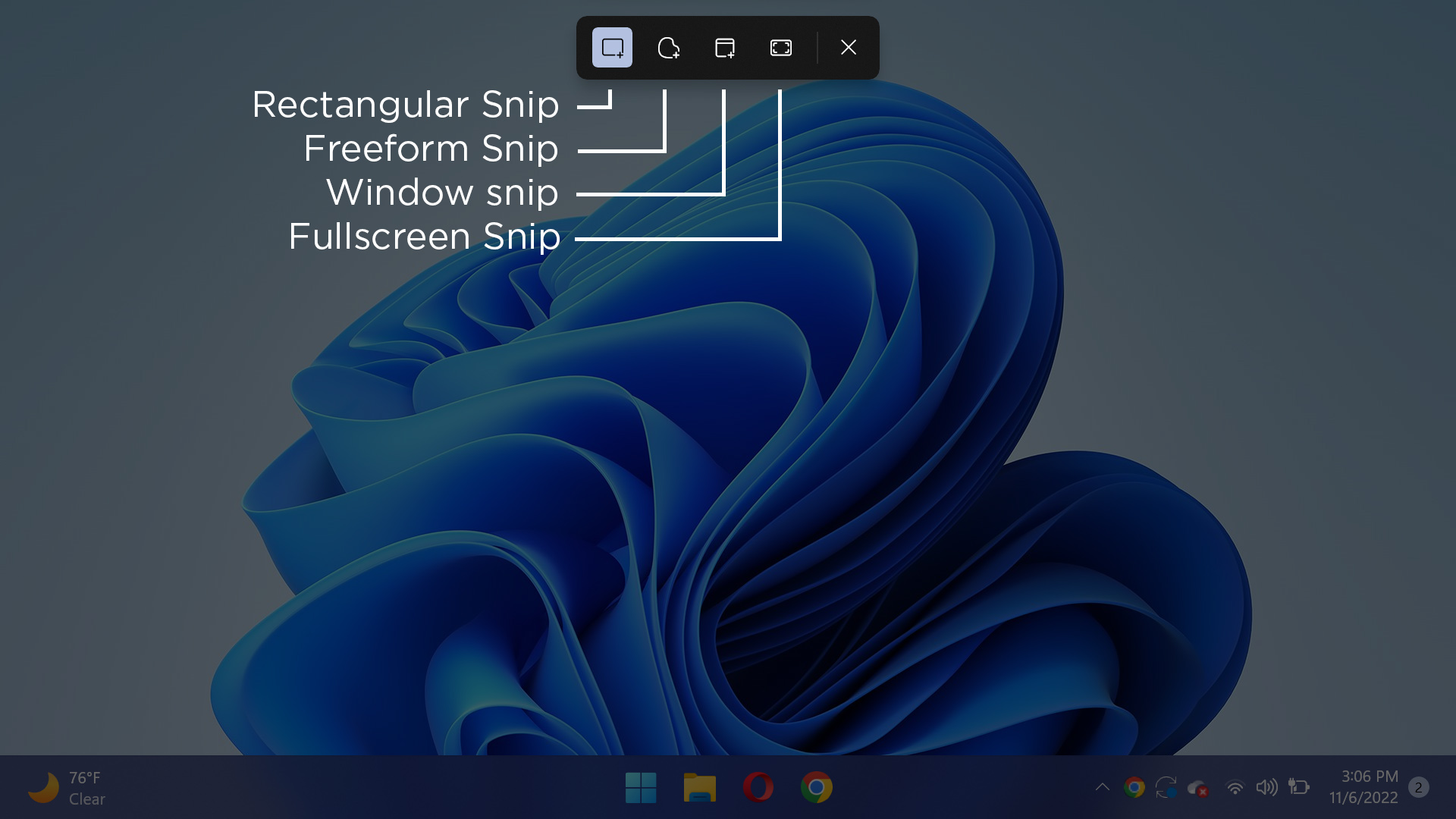 If you want to capture the entire screen, go for either Windows snip or Full-screen snip (whichever suits your needs best).
After you've selected part of the screen or the entire screen, there'll be a notification popup in the bottom right corner. Click on that to open your screenshot in Snip & Sketch. You can save it by accessing the menu or pressing Ctrl + S. If no popup appears after taking a screenshot, ensure your Notification settings are enabled and allow Snip & Sketch to notify you.
If you're still on Windows 10 or an older version of Windows, there's another separate tool called Snipping Tool, which does much of the same and more.
Accessing this oh-so-useful application is by typing Snipping Tool in the Windows search bar and pressing Enter. This will open the actual application instead of the overlay.

Unlike the overlay, the app allows you to take a screenshot after a 3/5/10 second delay – a nifty feature, no doubt.
Once a screenshot is captured, it will show up as a small preview in the bottom right corner of your screen.
Clicking it will provide you with additional options; you will, amongst other things, be able to further crop and annotate it to your liking.
Once you're done, simply press the Ctrl + S key combination to save the screenshot.
Snip & Sketch vs. Snipping Tool: Which one to use?
The Snipping Tool was first introduced with Windows Vista and was basically the default app for taking screenshots. It was then replaced by the Snip & Sketch Tool in 2018.
The "problem" of choosing between the two was ultimately solved with the release of Windows 11 as they were merged into one singular application.
Using the Print Key
You can also take a screenshot by tapping the Print or PrtSc key on your Keyboard.
Most Lenovo laptops require you to press both Fn and PrtSc simultaneously. If that doesn't work, try pressing Windows + PrtSc.
You'll know that a screenshot was captured if the display dimmed momentarily.
The Windows + PrtSc combination will automatically save a screenshot to the following location:
C:\Users\[Your Username]\Pictures\Screenshots
Tapping just the PrtSc key, on the other hand, will not save the screenshot but will instead copy it to your clipboard.
You'll then have to open any kind of image editing software (Paint or Photoshop will do just fine), paste the screenshot, and then save it to your desired location.
Using the Xbox Game Bar
The Xbox Game Bar is a decent option if you wish to take screenshots while you're in-game.
To open it, press the Windows + G keys or type Xbox Game Bar in Windows Search and hit Enter.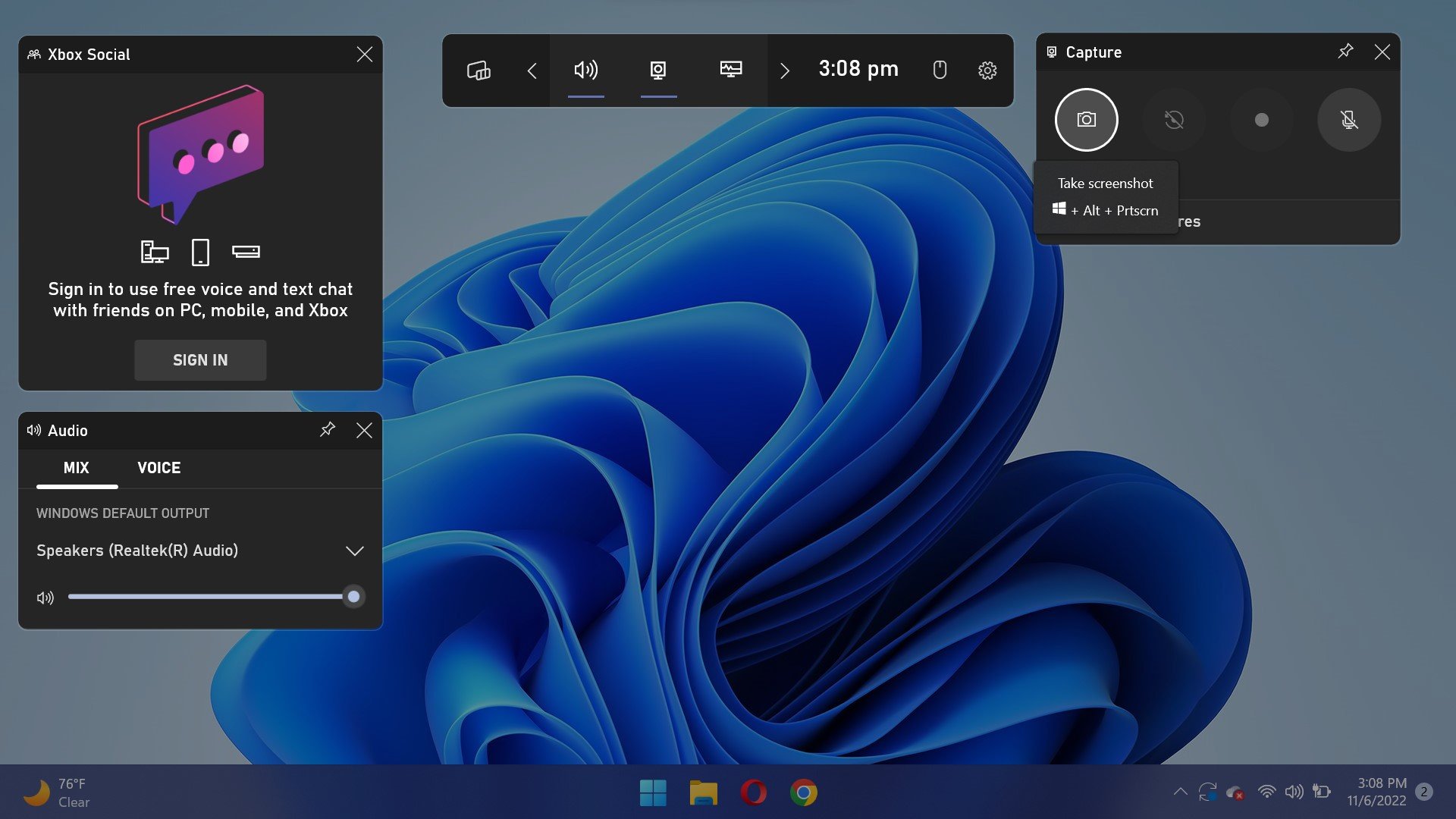 Alternatively, you can open it by pressing the Xbox button on your Xbox 360/Xbox One Controller.
In most cases, the option to take a screenshot will be located in the top-right corner of the Xbox Game Bar.
Using Third-Party Apps
In many cases, third-party applications may be more effective as they provide several features such as filters, captioning, automation, etc.
Here are some apps worth checking out:
ShareX
ShareX is an open-source screenshot and screen capture software that provides plenty of editing options for the average user.
The main advantage of using ShareX over any other app is that it features a solid integration with various social media platforms and allows you to automate the process of sharing screenshots online.
It can also be used to make screen recordings – audio included.
ShareX typically saves all data under C:\Users\[Username]\Documents\ShareX.
You can change the default directory by heading into Settings, clicking on the Paths tab, and then enabling the "Use custom screenshots folder" checkbox.
GeForce Experience
This well-known "companion" app is absolutely stacked with features and is a great tool for capturing videos and screenshots (amongst other things)!
To take a screenshot using GeForce Experience, press Alt + F1.
For apps that have Ansel support, you must press Alt + F2 to first bring up the Ansel menu. From there, you can tinker with a myriad of different settings.
Lastly, you can bring up the save location of your videos and screen captures by pressing Alt + Z.
Lightshot
Lightshot is yet another great option for taking screenshots!
After installing it, simply press Fn + PrtSc and you'll immediately be able to select the portion of the screen that you wish to save as a JPG file.
By default, your screenshots will be stored under C:\Users\[Username]\Documents\Lightshot.
FAQs
Is It Possible to Capture a Screenshot of the Laptop's BIOS?
It is! All you need to capture your BIOS screen is a USB thumb drive formatted in FAT32 (preferably with just a single partition).
Press the F2/Fn + F2 keys to enter the BIOS during startup
Once the BIOS displays, press the F12 or Fn + F12 keys to take a screenshot
A confirmation message should pop up somewhere on your screen. The screenshot will be saved to the root directory of your USB as a .BMP (Bitmap) file
Over To You
That's about it! We hope this article was able to provide you with all the information you need on how to best capture your screen on a Lenovo ThinkPad laptop!
Leave a comment down below if you have any questions and, in case you need any help, head over to our forum and ask away!