Lenovo and Dell are, without a shadow of a doubt, some of the best and most respected laptop manufacturers on the planet. There's really no other way to say it.
Their offerings are both varied and astonishingly alluring.
And, perhaps best of all, they have laptops for every kind of user and budget. Need a thin-and-light ultrabook for your travels? Both companies have you covered.
Want to play some Warzone 2 during your downtime or, conversely, work on your creative endeavors? That, too, can be accomplished with some of their more powerful laptops.
They have a laptop to offer for everyone, no matter their profession and particular use-case.
Choosing one over the other, therefore, isn't nearly as simple as it might seem at first glance. We are spoiled for choice, making things all the more complicated.
Both Lenovo and Dell, much like all other OEMs, are quick to declare their products superior to the competition, which, naturally, isn't always the case.
Their specifications vary, and so do their build quality, warranties, RMA procedures, and all the many bells and whistles we so yearn for whenever we're looking to buy a brand-new laptop.
And, seeing how you only buy such a thing every few years, it is paramount to do as much research as possible — lest you end up with a laptop that won't be able to meet your requirements and deliver the kind of experience you're after. After all, a Laptop can be an expensive investment.
As for market share, Lenovo leads the pack and has consistently been in first place for years. That alone speaks volumes.
| Rank | Manufacturer | Market share |
| --- | --- | --- |
| 1 | Lenovo | 24.1% |
| 2 | HP | 19.4% |
| 3 | Dell | 17.5% |
| 4 | Apple | 9.8% |
| 5 | Asus | 7.2% |
| 6 | Acer | 6.5% |
| | Others | 15.5% |
Interestingly enough, unlike in the case of ASUS vs. Acer, there's really not that big of a gap between these two companies product- and quality-wise.
They both try to cater to as broad a spectrum as possible and have basically covered all proverbial bases.
Creatives, engineers, architects, gamers, students, business people, and everyone in between — Lenovo and Dell have something for everyone.
That's why one really has to read the fine print and focus on the minute details, on the "intangibles," the sort of differences that are sometimes glanced over: the way their laptops are cooled, their overall value, price-to-performance ratios, and so on and so forth.
So, let's tackle the question at hand: Lenovo vs. Dell — which "option" is better for your needs?
Lenovo Laptops — Pros and Cons
Lenovo, at the time of this writing, is nearly impossible to criticize. This company has what can only be described as the most versatile and all-encompassing portfolio of them all.
If you can think of it, odds are, Lenovo has such a thing to offer.
And, perhaps most surprisingly, its laptops tend to go on crazy sales every few months. You can "snag" some truly spectacular machines for absurdly low prices — be they new or refurbished.
And, while its sheer number of laptops can seem a bit overwhelming, it's important to note that Lenovo doesn't just churn out models without careful consideration and analysis.
Most of its laptops have a place in the market, even though they might not cater to the biggest chunk of the populace.
Moreover, Lenovo — one could argue — is one of the few companies that are willing to think outside the box, take risks, and innovate.
Case in point:
Take the Lenovo Yoga Book 9i and the ThinkBook Plus, for instance. Both laptops were announced mere weeks ago at CES 2023 and were so original in their design that they immediately made headlines.
The former is a dual-screen business/lifestyle laptop that echoes much of Microsoft's (unfortunately canceled) Surface Neo. The ThinkBook is an even crazier concept — and yet it makes an exceeding amount of sense.
You can always count on the folks over at Lenovo to come up with something unique and, potentially, "game-changing." Some of these products never see the light of day.
Others do reach the market but lack a certain kind of polish one would expect for the asking price (like the ThinkPad Fold). Still, we'd much rather have OEMs experiment and, potentially, stick the proverbial landing than not try at all.
With all of that out of the way, let's take a closer look at Lenovo's entire product stack.
All of its laptops are neatly segregated into different categories and "sub-brands," each of which, naturally, caters to a different demographic.
ThinkPad
The quintessential business laptop. Black, rugged, built like a tank with a keyboard to die for.
These laptops might not be the most beautiful (a subjective criterion, for sure), but are nonetheless the perfect "everyday" companion, especially for the "business-minded." They come in various different shapes and forms, from compact 13" ultrabooks all the way to P-series mobile workstations.
ThinkBook
You can think of these laptops as ThinkPads that aren't as well built and don't come with as many security-oriented features.
That being said, they're still exceptional in a multitude of ways and are a lot more aesthetically pleasing — their design is more universal and, by proxy, less divisive. They, too, offer flagship mobility and performance, which makes them perfect for a very wide range of users.
YOGA
A line of consumer-oriented laptops known for their versatility — these come in multiple different form factors and, frankly, are some of the best hybrid laptops on the market.
Legion
A line of gaming laptops that have become legendary for both its performance and its relative affordability.
Gaming laptops (good ones, at least) are never cheap, but Lenovo seems to have found a nice "middle ground," especially in the last two or three years. In any case, the Legion "sub-brand" has garnered a tremendous amount of praise and a staunch following as well (for a very good reason).
IdeaPad
The "everyday" laptop, the kind that can be used for a wide range of workflows.
They're beautiful to look at and are sufficiently powerful for most users' needs. The perfect middle-ground, if you will. Some of them are regular clamshell laptops, with others adopting the "2-in-1" convertible form factor (the IdeaPad Flex line). Overall, they're a spectacular option for most people, with the best ones having powerful H-series processors and dedicated graphics cards, alongside bright and color-accurate displays (depending on the model).
Slim
Arguably Lenovo's most beautiful laptops, all of which happen to be quite capable, too.
They're more premium than IdeaPads but also more expensive as well. Don't be fooled by their slim (no pun intended) profile, either — they're quite powerful both CPU- and GPU-wise. All in all, if you want the best Lenovo has to offer, these should definitely be at the top of your list of priorities.
Chromebooks
Lenovo makes some of the best and most affordable Chromebooks on the market.
Its Duet line of tablets, in particular, has been making waves ever since it was first released. If it's a ChromeOS-based device you're after, definitely give these a look as they offer incredible value for the asking price.
Dell — Laptop Line-up
Dell, one could argue, doesn't have nearly as many "home runs" when compared to Lenovo.
Its best laptops are some of the finest and most alluring on the market, but the ones really worth buying are not that great in number.
Now, don't get us wrong: they're not bad or subpar by any stretch of the imagination but there are better and more affordable options out there.
Moreover, Dell's laptops are, at times, horrendously overpriced. This varies from one region to another but the point stands nonetheless.
Dell does have the right to charge a premium for its best and most prominent offerings, but it's still a hard pill to swallow given the current state of the market.
And, to make things even worse, Dell is known for having quality control issues even with its most premium laptops — the XPS line, for instance.
No OEM is exempt from having these issues, that needs to be said, but if you spend two or even three thousand dollars on a laptop, you should not have to deal with a rattling trackpad.
The following video sums it up perfectly:
With all of that being said, Dell is still one of the very best laptop manufacturers out there and its products are more than worth your time and hard-earned money.
So, let's take a closer look at Dell's entire laptop portfolio:
A wholly unique line of laptops renowned for its build quality and overall aesthetics.
These are undoubtedly the most beautiful and most premium laptops Dell has to offer and are the "poster child" for both creatives and business people alike.
A business-oriented line of laptops geared towards enterprises, healthcare, government, and all similar markets.
They're incredibly well-built and are focused more on durability and performance rather than aesthetics.
These laptops are for "home users." They're great as travel companions but aren't nearly as sturdy or flashy as those that fall under the XPS and Latitude umbrellas.
They're good overall, well-rounded, and offer the perfect kind of experience that a "regular" (i.e. not too demanding) user would want.
If Latitude laptops are geared towards large businesses, Vostro ones are targeted towards smaller corporations and have numerous security-related features built-in.
The best ones are MIL-810 certified and can handle one's traveling and work-related routines and obligations.
Precision laptops are for the "consummate professionals" and those who need actual desktop replacements.
These are some of the most powerful (and pricey) laptops Dell has to offer. The best ones have a very similar design to those that fall under the XPS category, but their internals are generally a lot more capable — they come equipped with ECC memory, NVIDIA A-series graphics cards, and Intel's vPro processors (amongst other "pro-grade" features).
These are, as the name implies, the most rugged and durable amongst Dell's line-up. To put it bluntly: they're built like a tank.
They're not the most powerful, though, as most of them come equipped with Intel's U-series processors. They favor build quality and endurance over sheer "horsepower," so just keep that in mind.
Dell's "budget-oriented" line of gaming laptops, akin to Acer's Nitro family of products.
These are powerful enough but don't come with any bells and whistles gamers might yearn for. Their screens are fast but are rarely bright enough, and they're not particularly well-built either. Still, for around a thousand dollars, they're definitely an option worth considering. There are a few premium options within this category as well, namely the G16 line of laptops. They're a lot better in a myriad of different ways but are also a lot more expensive, too.
This is Dell's most premium line of gaming laptops and, well, if you've ever been in the market for such a thing these laptops need no introduction.
They are some of the most beautiful (and powerful) laptops you'll ever lay your eyes on. They're devilishly expensive, but for some they may well be a worthwhile purchase.
Much like most other OEMs, Dell, too, has several different Chromebooks to offer.
They're not the best Chromebooks on the market but are nonetheless quite solid.
Lenovo vs. Dell — What's the Better Option for Creative Work?
This, one could argue, is a wash.
Dell has the more aesthetically pleasing laptops — its XPS line, in particular — but they're no better or worse than what Lenovo has to offer from a performance standpoint.
To excel at your creative work, you need a bright, color-accurate display, a sensible suite of ports, and ample performance. And, frankly, most premium laptops nowadays fit the bill — even certain models that are targeted toward gamers.
Laptop manufacturers are well aware that having a good display is of the utmost importance for those who are willing to spend a hefty sum of money on their devices.
Some models, naturally, excel at content creation more than others, but that gap has been narrowed quite a bit over the last few years.
Lenovo vs. Dell — What's the Better Option for Business Users?
That depends on your personal taste.
Some business users love the whole ThinkPad aesthetic.
Others, however, prefer the vibe of a Dell XPS; they are still, to this day, some of the most premium, most well-built laptops money can buy.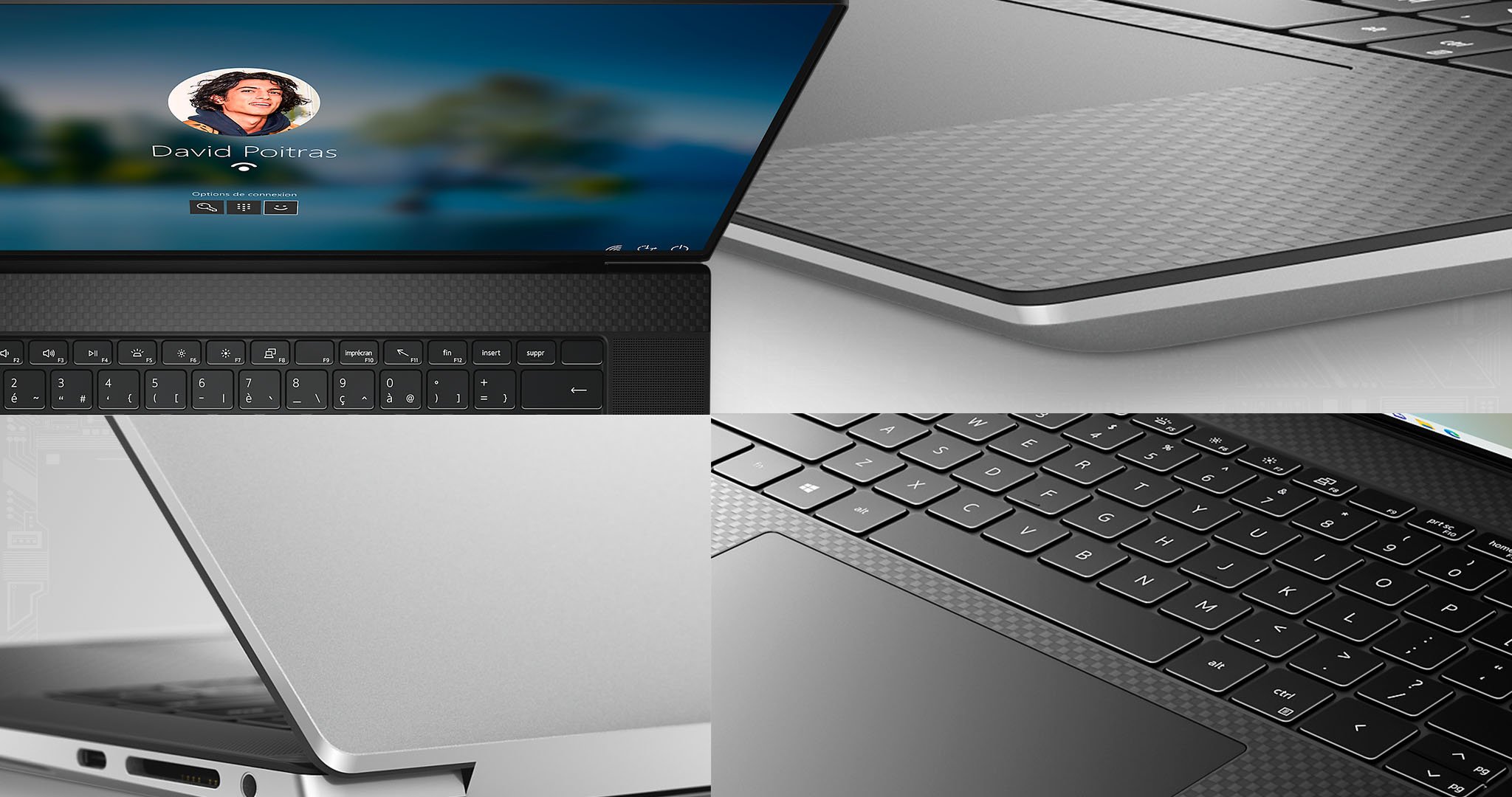 ThinkPads have better keyboards and, at times, a better suite of ports, but that, too, is no longer a "universal truth" — they've been getting thinner and thinner with each subsequent generation, hence the worse typing experience.
It all boils down to personal preference, how much money you're willing to spend, and the kind of aesthetic you're after.
XPS and ThinkPad laptops look worlds apart which, frankly, is for the best; it means that everyone can find the kind of device they want and need — there's very little (if any) overlap design-wise.
You should also give Dell's Precision and Latitude lines a look, too. They're a bit more robust and come with the kind of unique security features that Lenovo's ThinkPads are so well known for.
To see how these two lines stack up against each other, you can check the video below:
Lenovo vs. Dell — What's the Better Option for Gaming?
That's somewhat of a hard question to answer.
Both companies have excellent options, although Lenovo does stand out as the slightly more rational choice — its gaming laptops are absolutely incredible, especially from the price-to-performance standpoint.
They're well-built, have phenomenal screens (depending on the model), and have a port selection to die for.
Better yet, they have adequate cooling and are amongst the most popular on the market — for a very good reason, one might add.
No corners have been cut (at least not to a severe degree) and while these laptops might not be the most jaw-dropping from a visual standpoint they are nonetheless exceptional performers and have a stellar reputation.
Dell's Alienware laptops, on the other hand, aren't always worth the asking price. They might look great but they do have the tendency to thermally throttle and, as such, are obscenely priced.
Whether you're willing to pay such a hefty premium for "good looks" is entirely up to you and your budget.
Hunt For a Good Deal
Lenovo laptops tend to go on sale every few months. It's surprising, really, to see the kind of deals one can get by just waiting a bit.
The same holds true for Dell's offerings, although to a lesser degree.
In other words: if a particular laptop you're after is outside of your budget — and it happens to be a Lenovo or Dell model — waiting a month or two might result in some very respectable savings; we're talking about the kind of money you'd be able to use and redirect elsewhere, like a wireless mouse or, say, a mechanical keyboard.
Moreover, try to hold off on your purchase if a brand-new CPU or GPU generation happens to be right around the corner.
There's a very simple reason as to why: all the models you're looking at right now will most likely be refreshed and updated, which means you'll be able to snag those "older" ones at lower prices.
Sometimes buying the latest and greatest tech pays off performance-wise, but that's not always the case, especially when it comes to thin-and-light ultrabooks.
Companies like Best Buy, Amazon, and many others also slash prices at the most random of moments, so keep a keen eye on those websites as well.
FAQ
Let's go over a few potential questions you might have regarding this particular topic:
Which Company Has the Best Laptops: Dell or Lenovo?
That's a nigh impossible question to answer — both manufacturers have absolutely stellar laptops to offer, so it really depends on your budget and overall preference.
Lenovo's offerings are a bit more palatable price-wise but are no less stellar from a performance standpoint.
Dell, on the other hand, excels at those hugely alluring business lines but doesn't have as versatile (and affordable) a portfolio as Lenovo.
Are Dell Laptops Good for Creative Work?
They absolutely are!
The XPS line, in particular, is absolutely amazing for creatives as it comes with jaw-dropping displays, large batteries, powerful internals, and a fairly respectable selection of ports (depending on the model, of course).
The USB-C "craze" has caught on like wildfire, for better or worse.
That being said, more than a few of Lenovo's laptops will deliver the same kind of performance for, at times, a smaller asking price.
And even the ones that are overpriced — and Lenovo sure does have those as well — often go on huge sales, especially during the holidays.
So it all really depends on the kind of work you do and what you're after in a laptop. Either way, both options will fit the proverbial bill.
Are Lenovo Laptops Great for Gaming?
Lenovo makes some of the best and most well-rounded gaming laptops on the planet.
And they're adequately priced, too — there's no "Razer tax" applied which makes them a stellar option for those looking to game at high resolutions (and very respectable frame rates).
The Legion series, as a whole, stands out from the competition both for its "muted" aesthetics and its price-to-performance ratio.
They're competent machines and won't leave that big of a mark on your wallet either — at least not compared to how much certain other companies happen to be charging for their similar spec'd offerings.
All in all, if it's gaming you're after, Lenovo is definitely a great choice.
Over to You
Both Lenovo and Dell are top-tier manufacturers and much of the same can be said for their laptops as well.
These companies are not perfect but are nonetheless a fair bit more revered than the vast majority of their competitors.
Lenovo might have a broader portfolio of laptops, but there are still a few areas and niches in which Dell excels at, so it's a more even fight than the "odds" would suggest.
Which "camp" do you lean towards and why? Let us know in the comment section down below and, in case you need any help, head over to our forum and ask away!