When it comes down to locked vs unlocked CPUs, what's the real-world difference, and which actually suits your needs?
These and related questions are what I'll answer using this article, and by the end, you should know everything you need to in order to make an informed decision.
Let's get into it.
The Basics of CPU Clock Speed
First, let's start with the basics of CPU clock speed.
Establishing clock speed as a concept is necessary for defining locked and unlocked CPUs, as well as the benefits and drawbacks of each.
So, what actually is CPU "clock" speed?
Clock speed is measured in Megahertz or Gigahertz and measures the speed at which a CPU can execute certain instructions.
Depending on things like CPU architecture, the real-world performance you see between different CPUs can change drastically despite seemingly sharing the same CPU speed, since clock speed is far from the only thing to consider in CPU performance.
However, just because different CPU architectures make it difficult to do an apples-to-apples comparison across product lines doesn't suddenly make clock speed meaningless or useless.
For one, there is the general rule that the newer architecture will be faster at the same clock speed as the previous architecture- but more importantly, clock speed actually works well for comparing performance across CPUs of the same architecture, or otherwise identical CPUs.
As an example, let's look at Intel's 10th Generation of Intel Core processors.
The mid-range Intel Core i5 10600K of that generation was specified to run at up to 4.8 GHz across its 6 cores and 12 threads.
Meanwhile, the higher-end Intel Core i7 10700K was able to run at up to 5.1 GHz across its 8 cores and 16 threads.
That's a 300 MHz boost in maximum clock frequency before user overclocking happens, and a decent boost in cores and threads as well.
So, was the 10600K blown out of the water by the 10700K in every scenario? Not really, no.
In fact, the 10600k was possible to achieve fairly similar performance to the 10700K, and that nearly-matching clock speed is actually a part of the reason why.
When all CPUs in a given generation are using the same underlying architecture, the main way that manufacturers distinguish performance is by having more cores on more expensive processors.
The thing about adding more cores and more threads, however, is that it doesn't always result in an actual performance improvement.
In order for a given application to make the most of a CPU, it needs to be multi-core or multi-threading optimized to be able to actually scale across all available cores.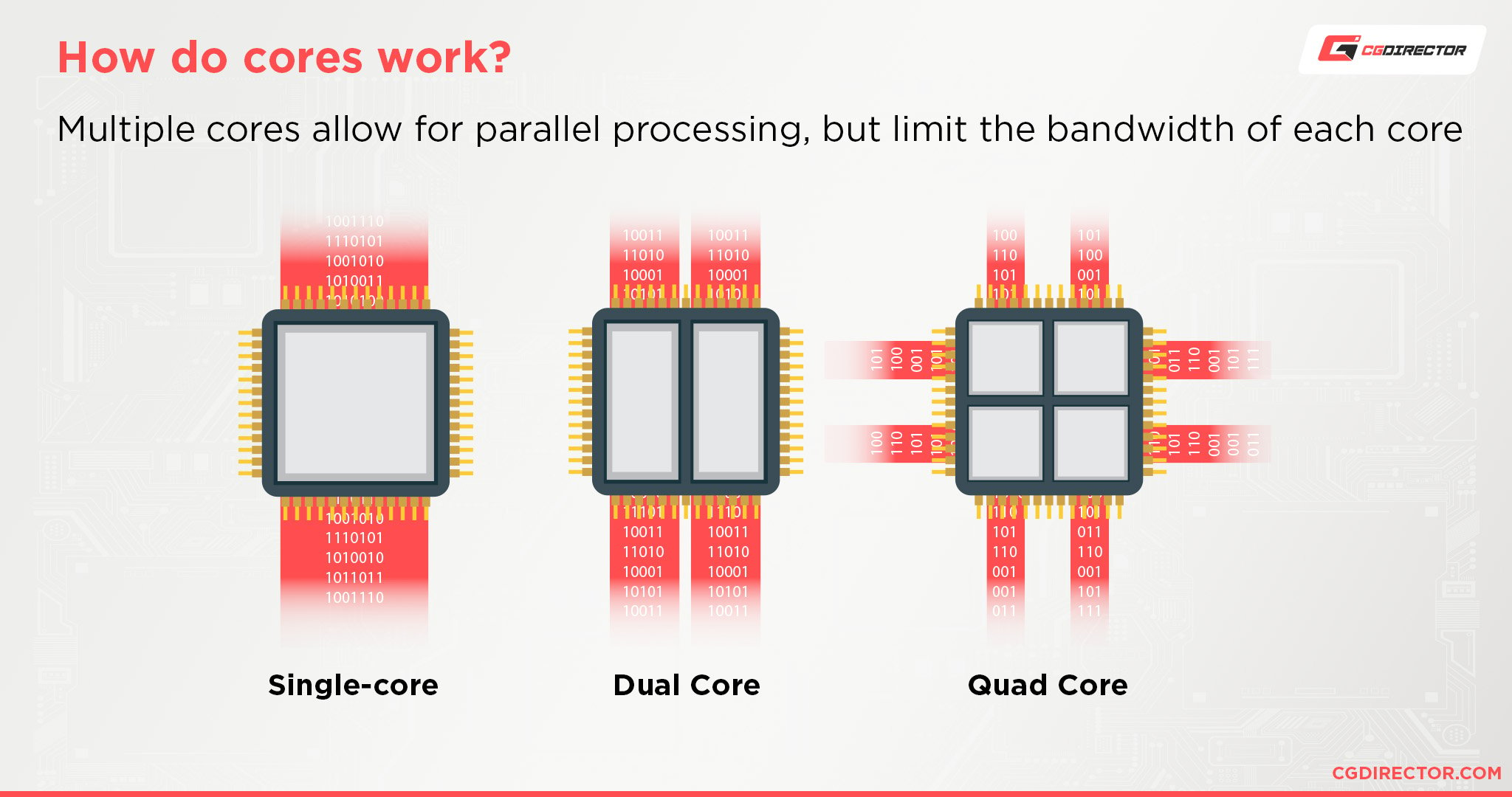 In other words, it needs to be built explicitly to use multiple CPU cores.
High-end professional applications, especially rendering applications, follow this kind of rule by default.
But many other applications, especially older ones and games, may only be able to utilize one or two cores at a time, rather than scaling to all of the ones available.
Such tasks are considered single core-optimized workloads. Different CPUs that are only distinguished by core or thread count won't show much performance difference at all.
It's these workloads that are strongly tied to single-core performance that stand to benefit the most from increasing your CPU's clock speed.
This is what makes unlocked CPUs and CPU overclocking so popular in the PC hardware space, especially for enthusiasts and gamers.
Let's break down what that stuff actually means, now.
What is an Unlocked CPU?
So, an unlocked CPU is just a CPU that doesn't have any restrictions on clock speed.
The main reason to opt for an unlocked CPU over a locked CPU is the ability to overclock, or manually increase your clock speed.
What is an Overclock?
Overclocking is the process through which a user manually increases the clock speed of their CPU, GPU or other devices that support this.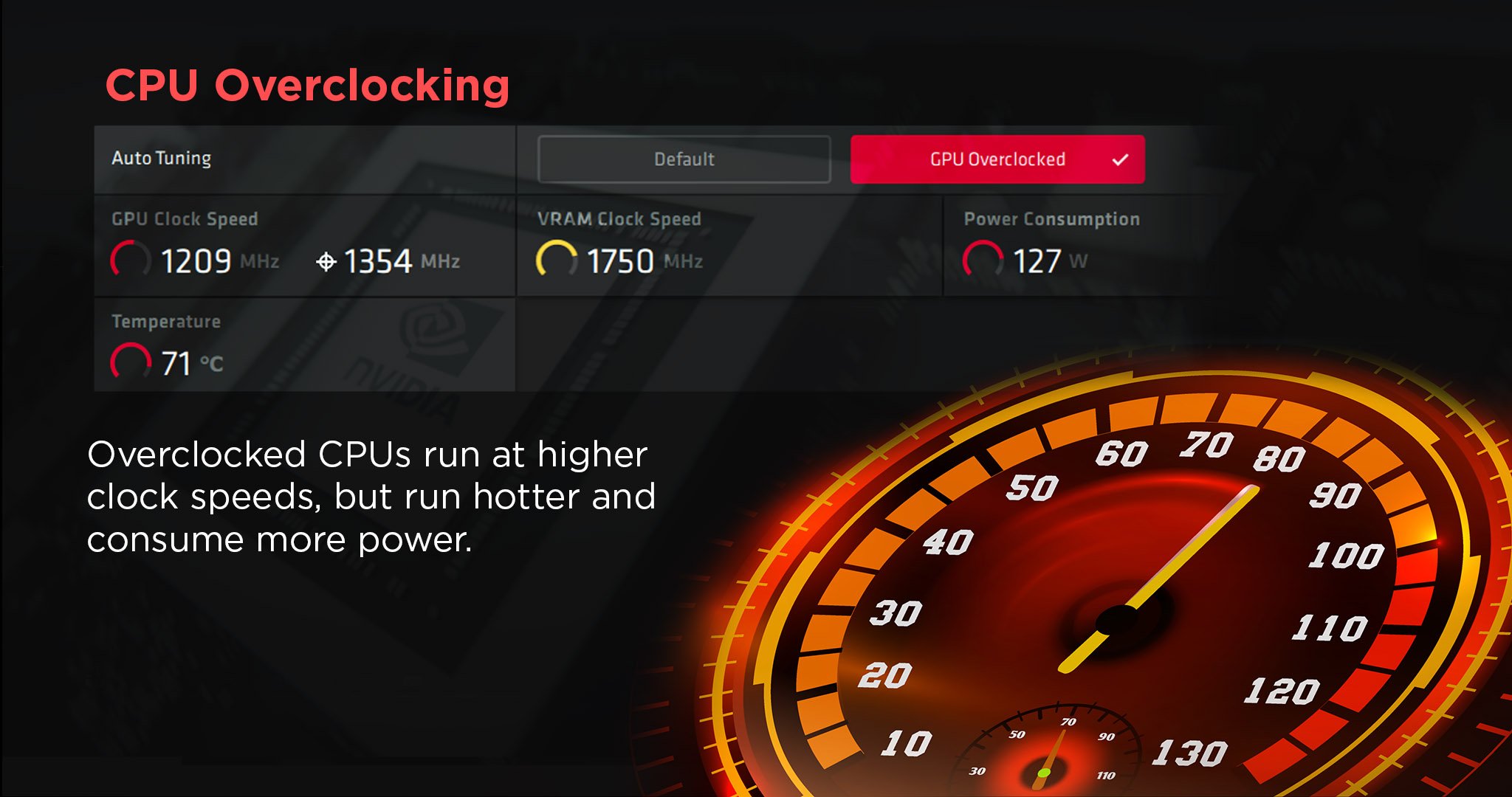 Increasing clock speed isn't just a free performance gain, though, as it also requires more power draw, and can very quickly introduce system instability and crashes if pushed too far.
This is a feature that is exclusive to unlocked CPUs.
What is a Locked CPU?
A locked CPU is a CPU that does not allow the end-user to manually adjust their clock speeds.
Locked CPUs will only run within permitted ranges from the manufacturer, capping out at whatever the chosen "Boost Clock" for that processor is.
What is a Boost Clock?
A Boost Clock, also called Turbo, is basically a CPU's built-in method for boosting and lowering its own clock speed in accordance with system performance and temperatures.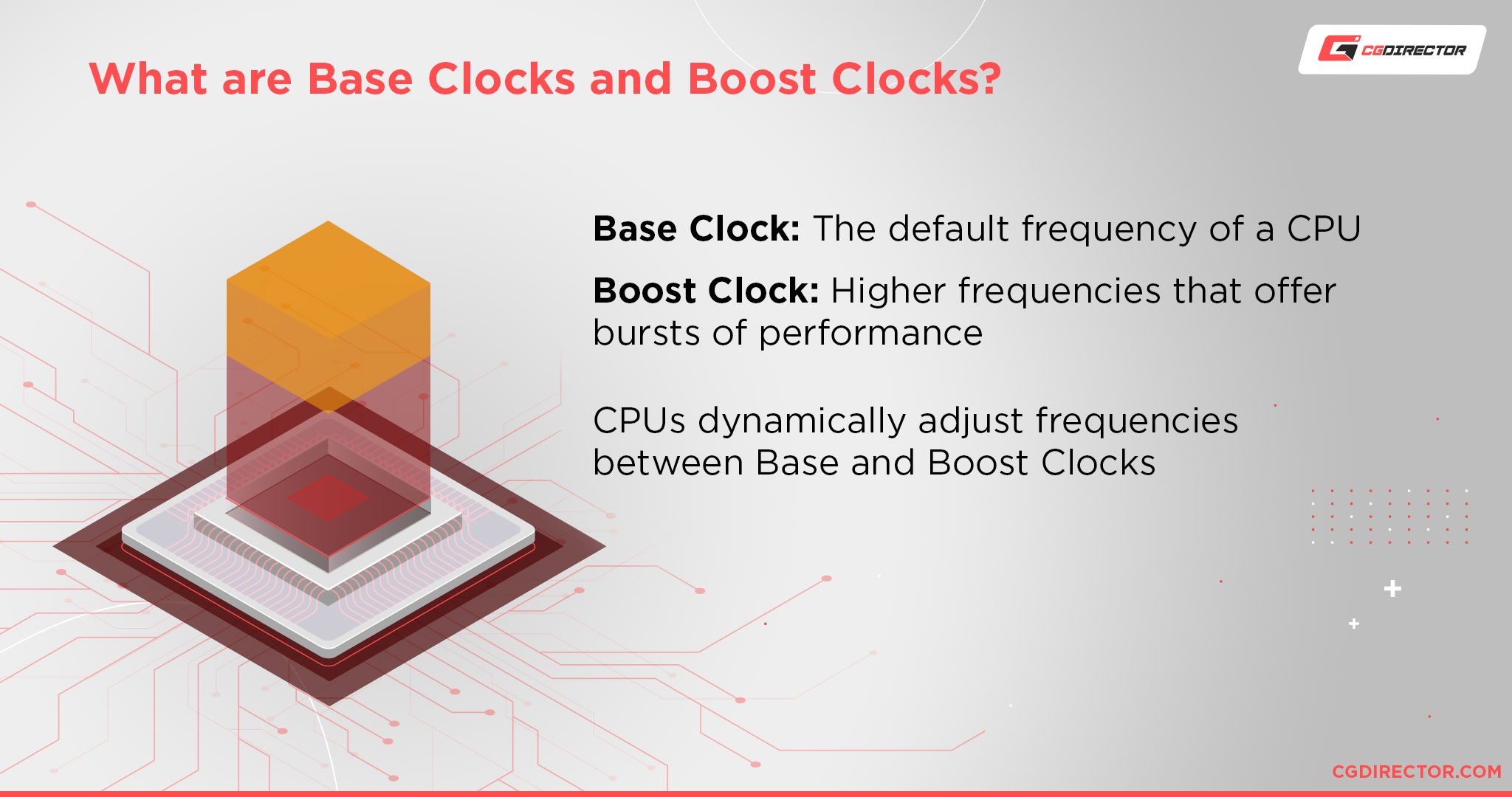 More importantly, this is all almost completely automated on part of the CPU: the end-user does not need to enable or disable or tweak with anything to get their Boost Clock up and running.
However, if you're looking to max out your boost clock as much as possible- especially if you're using a locked CPU and can't just unlock it yourself- it's important to use good CPU cooling.
Boost Clocks and Turbo frequencies can't be sustained when the CPU hits high temperatures under heavy load, so having a strong cooling solution can allow you to maximize these features.
Intel, AMD, and different Locked vs Unlocked CPU principles & naming
So, I actually can't get too far into this article without talking about the elephant in the room: Intel is the only one that's still manufacturing locked desktop CPUs.
For a long time now, Intel has distinguished its overclocking-capable processors in a separate class marked with a "K" or "X" designation.
These processors are largely identical to their non-K variants but come with a considerable markup in price.
Additionally, not all Intel motherboards are capable of overclocking- you'll need to get an Intel motherboard with a high-end chipset that supports overclocking as well, which further increases the price tag.
In comparison, AMD allows (almost) all of its processors to be overclocked on nearly all of its motherboards, except those that are part of its lowest point of entry, A-series motherboards.
B-series and up on AMD allow for CPU overclocking, and the starting price point tends to hover pretty close to that same entry range.
While Intel putting a price premium on overclocking definitely sucks, there is a silver lining.
Namely, by locking the feature to high-end motherboards, you're more likely to get favorable results.
Since AMD allows overclocking for its mid-range boards as well, you may sometimes end up with a motherboard that can't quite push the overclock you're trying to achieve, requiring you to dial it back a little bit.
High-end motherboards with superior build-quality and support for things like faster memory speeds are generally recommended for the best experience with overclocking.
Your best bet as a prospective CPU overclocker buying hardware is to do your research, especially on the motherboard you end up going with.
Intel or AMD, motherboard choice matters a lot.
Locked vs Unlocked CPUs: Breakdown
Locked vs Unlocked CPUs: Compatibility
In terms of overall compatibility, locked and unlocked Intel CPUs should work on all of the same supported motherboards.
However, you'll need an Intel Z-Series motherboard in order to overclock with your Intel K-series processor, otherwise, you won't be able to overclock.
Winner: No Winners in this category
Locked vs Unlocked CPUs: Pricing
Pricing will see a fair bump from a locked version of a CPU to the same CPU but unlocked.
This will generally be in the range of $50 or less, but due to market conditions and general price fluctuations, that may not always be the case.
Regardless, unlocked CPUs trend higher in price due to the enhanced feature set.
Additionally, Intel Z-Series motherboards are considerably more expensive than their lower-end H-Series and B-Series motherboards.
This not only means the end-user has to spend a lot more money, but that they're actually getting a lot less performance-per-dollar than if they had gone with a locked processor.
Winner: Locked (usually)
Locked vs Unlocked CPUs: Performance
Since a lot of CPUs are sold with locked and unlocked variants that otherwise have identical or near-identical specs, this is a tough category to call.
Generally though, even without overclocking enabled, an unlocked CPU will have higher boost clocks or be able to reach those clocks more consistently. Unlocked CPUs are also often rated at higher TDPs (are allowed to draw more Power Draw) which makes hitting those boost clocks easier.
Here's a comparison of an Intel i9 12900 non-k and a 12900K:
Without overclocking, though, the performance difference between locked and unlocked CPUs is quite minimal.
And if you follow my earlier advice by opting for a great cooling solution, even with a locked CPU, you'll be able to make the most out of your CPU's performance.
Winner: Unlocked (Slight advantage without overclock, major advantage depending on overclock)
Locked vs Unlocked CPUs: Conclusion
Ultimately, the choice between Locked vs Unlocked CPUs is going to depend on the budget you have to spare and whether or not you actually intend on overclocking.
If overclocking is a core feature for you and you don't mind spending extra on the CPU and motherboard* for it, the unlocked CPU will be the better choice.
If you don't have an interest in overclocking and are hoping to save money, opting for a locked CPU may be a better option.
You may even be able to further save by opting for an Intel F-Series CPU, which also removes integrated graphics for a further reduction in price.
*Mainly for Intel.
FAQ
Are Unlocked CPUs Good For Productivity?
For the majority of productivity tasks, a locked or unlocked CPU is very unlikely to make a noticeable difference.
While it's true that a faster CPU is better, a lot of productivity workloads don't need to utilize very much of your CPU, and are instead more stressful on storage and memory.
Opening up dozens of tabs and a few windows on my PC and its 10700K doesn't really make the CPU break a sweat at all, but it does put the RAM through its paces.
If your productivity task is intensive and directly tied to CPU performance in some way, then you will see a benefit from an unlocked compared to a locked CPU. This won't usually be the case, though.
Are Unlocked CPUs Good For Rendering?
Yes, actually.
Besides the slight bump in out-of-box performance that unlocked CPUs enjoy, a stable CPU overclock can easily reduce your rendering times by anywhere from ~5-10%, depending on a variety of factors.
Pretty much all rendering software is heavily CPU-reliant, with a few GPU-reliant exceptions.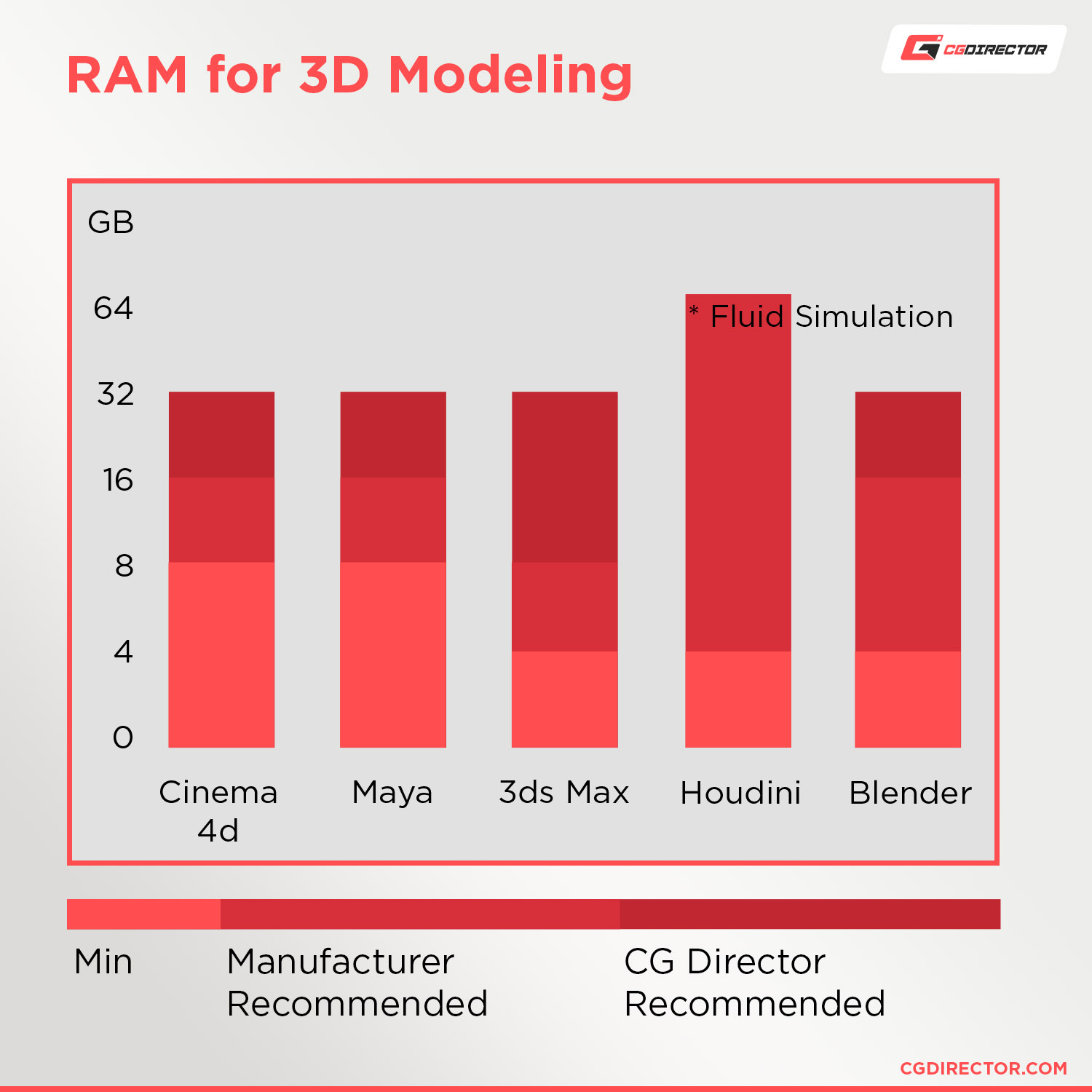 Most of the time you'll be using a fair amount of both, especially for 3D graphics and workloads that require real-time rendering.
There's a lot that goes rendering performance, but a faster CPU is a definitely good place to start.
If you're using a locked CPU and are looking for other ways to improve rendering performance in professional workloads, consider looking into a RAM or an SSD storage upgrade.
Both of these solutions can boost responsiveness and render times in rendering applications, but for different reasons.
For 3D rendering and similar workloads, I recommend upgrading your RAM first, as running out of memory for larger scenes is a pretty common issue for that workflow.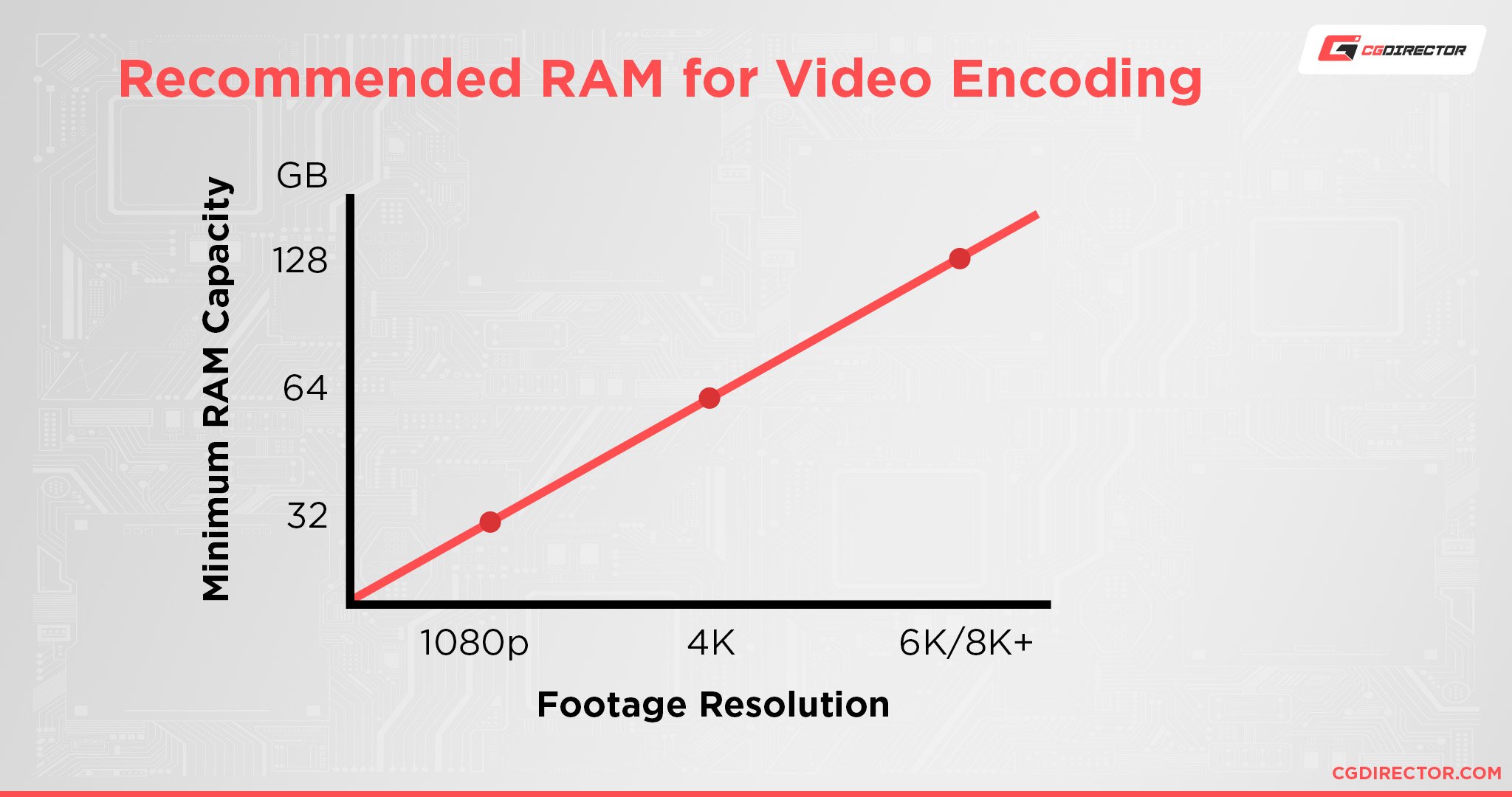 Running out of RAM in these workloads usually means that the paging file on your hard disk will be used instead, which is insanely slower and can be very disruptive to your workflow.
Having the paging file on an SSD instead of an HDD helps, but it isn't a substitute for having enough memory, to begin with.
For something like video rendering or heavy file compression/management, I'd recommend an SSD upgrade first.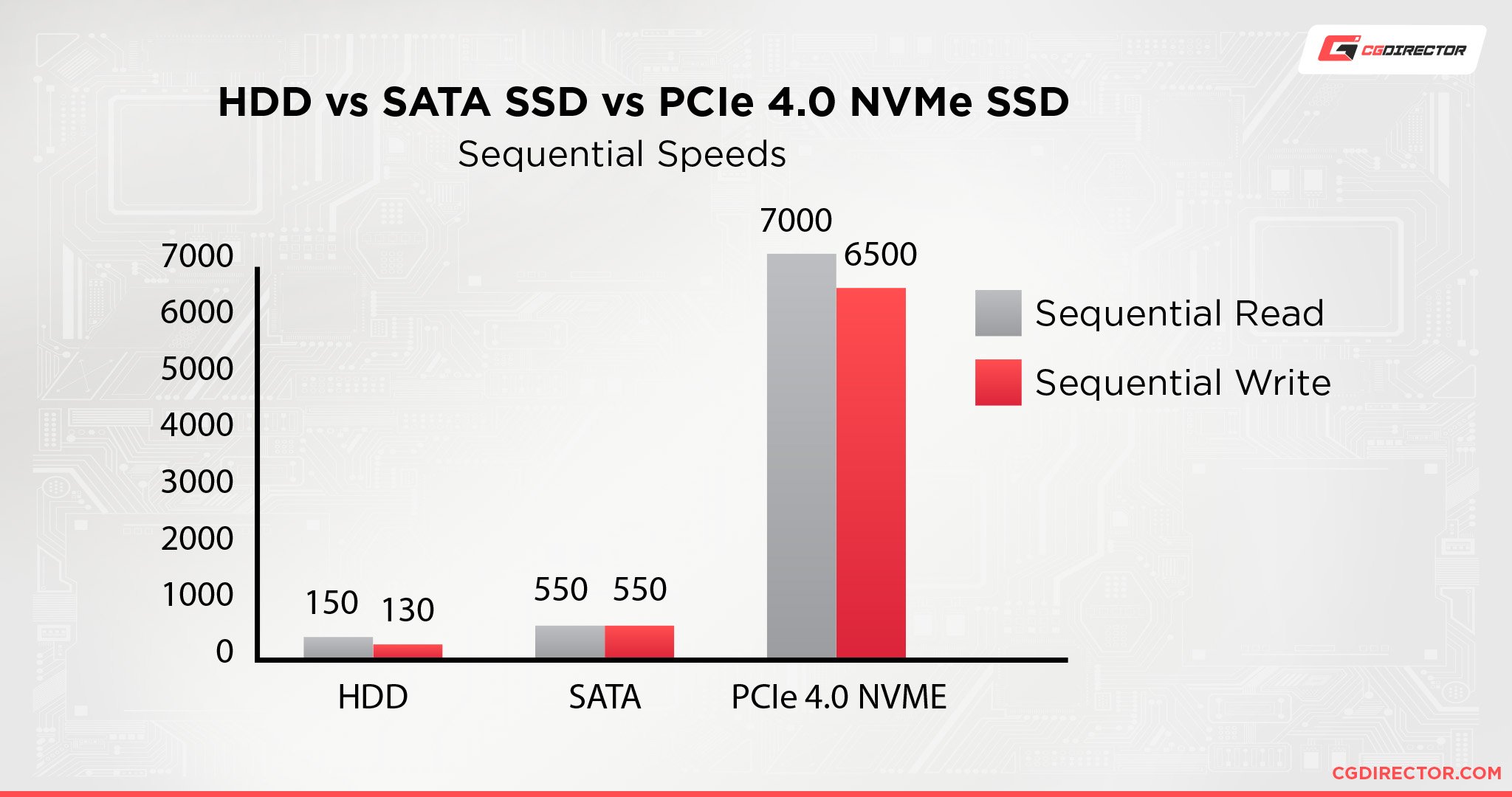 With video rendering, you'll be dealing with a lot of large, high-resolution project files at once.
Having a powerful SSD makes loading and scrubbing through these files in your editing timeline much quicker and more responsive than it would be otherwise.
Are Unlocked CPUs Good For Gaming?
Absolutely, yes. In fact, it turns out the biggest driving force in the market behind overclocking is enthusiast PC gamers.
To simplify how gaming performance works, think of it as a function of CPU power limited by your GPU power.
Basically, the CPU is doing all of the hard calculations and will determine the maximum possible framerate that can be achieved in a given game at its lowest possible resolution and settings.
Your GPU is what does the work of actually making all of that look pretty, but you can still improve its relative performance by lowering settings or resolution- not the case with CPUs.
So, having an unlocked CPU, especially an overclocked one, allows for more raw FPS in scenarios where you are not limited by your GPU.
Powerful CPUs are particularly important for achieving 144 Hz and other high refresh rate goals in games.
As mentioned earlier in the article, many older applications- especially games- are tied to utilizing just one core or a few cores at a time, rather than utilizing all of them.
Games built like this will especially see benefits from overclocking on an unlocked CPU since single-core performance is usually the bottleneck on an older engine.
Over to You
I hope this article taught you a few things about locked and unlocked CPUs.
Ultimately, the choice really just depends on your needs.
CPU overclocking is a bit of a heavy ask for a lot of users, even savvy professionals, who would simply prefer to set up their PC and have it work for them as it should.
Overclocking can quickly become an expensive and difficult rabbit hole.
That being said, overclocking also provides a great deal of value to the end-user when it's enabled.
If you can achieve a stable overclock, you're basically getting extra performance out of your CPU for free (apart from an increased electricity bill), and anyone can see the benefit in that.
Hopefully, this article has given you a better idea of which choice is better for you. But if you still aren't sure, hit us up in the comments below or our forum with whatever tough locked vs unlocked CPU buying decision you're being faced with.