Apple ARM-based MacBooks took the world by storm back in Q4 of 2020 and, needless to say, they've upended and disrupted the entire market in a myriad of different — and hugely important — ways.
M1- and M2-based Macs are some of the best and most spectacular laptops money can buy and, frankly, it's not even up for debate. They excel at pretty much everything other than gaming.
They're insanely efficient, incredibly powerful, and have a kind of battery life that can easily get you through two days' worth of work.
Once you combine this with top-notch craftsmanship, a best-in-class trackpad, a stellar keyboard, a beautiful 16:10 display, and an unrivaled set of speakers, you get a killer combination of features and computational prowess — one that has resulted in record-breaking sales.
And so, one could argue that Apple's sort of competing with itself at this point. No other manufacturer covers as many proverbial bases and ticks as many boxes as Apple does at this point in time.
Interestingly enough, though, this Cupertino-based tech giant had such a tremendous "winner" on its hands that it sort of overdelivered.
Apple's M1 Was Too Good
Mac sales as a whole have plummeted to such a degree that Apple opted to halt the production of its M2 line of SoCs. That's essentially unheard of given the sheer popularity of Apple's entire product stack.
The M2 is, essentially, a stopgap solution. It was never designed to provide that big of an improvement over the M1, and everyone knew it — the reviewers, industry insiders, and, by the looks of it, the customers, too.
The entire world is in a recession, which means that luxurious spending is no longer a possibility for a vast number of people.
And, frankly, the fact that Apple's entire M2 line-up is only marginally better than its predecessor means that people don't really have that big of a need to upgrade.
Heck, even the M1-based MacBook Air — which, by the way, is the de facto best laptop for under a thousand dollars — is powerful enough for basically any rational task you might want to throw its way.
Those who needed a fair bit more power naturally opted for the M1 Pro and M1 Max machines and are happy and satisfied beyond belief with what they got for their money's worth.
And so, if all those laptops still perform exceptionally well, if they're still incredibly silent and powerful, why would anyone even buy the M2 models? That's a very real issue for Apple and, by the looks of it, they know it as well.
That's also why the entire M3 line-up is bound to make one heck of a splash.
Are M3 MacBooks Worth It & Worth the Wait?
They absolutely are. The M3 will be based on TSMC's 3-nanometer process which will bring tremendous performance and efficiency improvements.
The M3 will most likely feature more CPU and GPU cores (alongside numerous other refinements) which will allow it to outperform even the most powerful of Apple's previous SoCs.
After crunching some numbers, YouTuber Vadim Yuryev surmised that Apple's base M3 chip will deliver the following numbers in Geekbench 6:
Single-core: 3472
Multi-core: 13676.
Now, it's still obviously way too early to give out any guarantees, but his logic and reasoning seem good and are actually based on the previous processing-related gains which Apple was able to attain.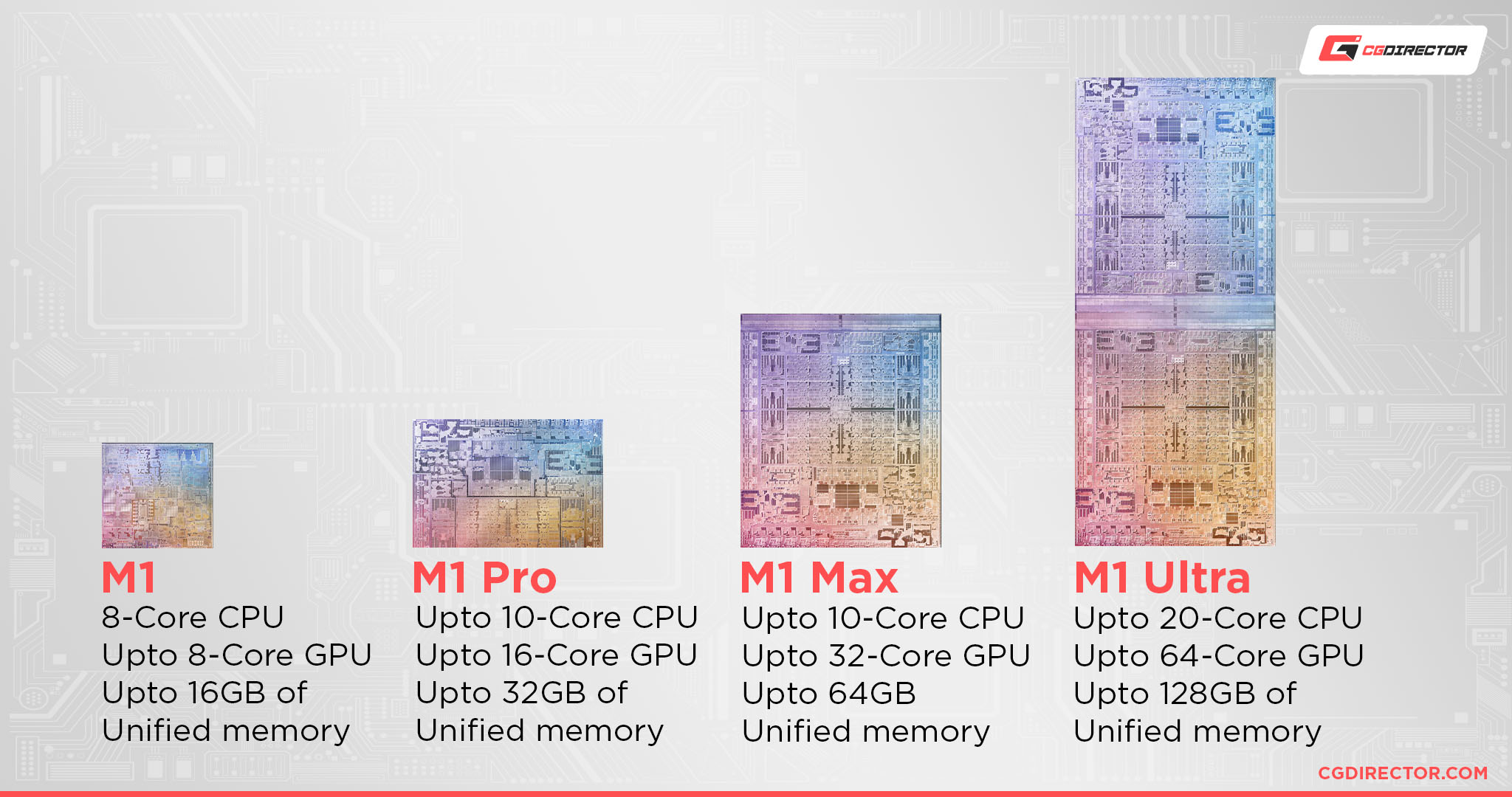 The jump from 5nm to 3nm is absolutely huge, so while these numbers might seem a bit too unrealistic, they do have a fair bit creedence.
And, frankly, even if the SoC doesn't end up being as powerful as we expect it to, it'll still offer a tremendous level of performance — one that'll, at worst, match the M2 Pro in multi-core performance whilst leaving in the dust in regards to single-core.
Now, one might argue that Apple would never deliver such an incredible gen-on-gen upgrade as it would inevitably cannibalize its own sales.
Then again, if Apple no longer sees the point in manufacturing M2 SoCs, then they obviously have big plans for the future — they need to deliver big time in order to not only bring new buyers in but also incentivize previous customers to upgrade.
That's why this SoC, in particular, is such a big deal. TSMC's 3nm node is stupendously expensive but also incredibly advanced, too. Apple needs a home run in order to correct course and, by the looks of it, a home run is all but guaranteed.
When Are M3 MacBooks and Mac Devices Coming Out?
That, unfortunately, is still unknown. They were supposed to come out in Q4 of 2023, but that no longer seems to be the case.
According to recent reports, TSMC — despite its prowess — hasn't been able to ramp up production fast enough in order to meet all of Apple's demands.
The A17 Bionic (which will be housed within the forthcoming iPhone 15 Pro and 15 Pro Max) is also based on a 3nm node but its development requires a slightly different process — it requires a different number of chips per wafer.
Moreover, TSMC's yield rate is supposedly just above the 50% mark which is rather unimpressive. The company does expect to reach 70% in the future, but that improvement isn't going to come as soon as Apple would like.
This obviously isn't the kind of result this venerable company wanted, especially considering the fact that it has spent an astounding amount of money in order to become TSMC's first and only 3nm customer (for the time being, at least).
And, unfortunately, because Apple makes the grunt of its profits through iPhone sales, it might be forced to push the release of all M3-based Macs to Q1 of 2024 or, at worst, Q2.
This is the worst-case scenario, but there's still hope that Apple will find a way to release the M3 MacBook Air and MacBook Pro this Fall.
If TSMC's issues persist, Apple will also have to lower the performance targets of both the A17 Bionic and the M3 (and, most likely, its more powerful Pro and Max variants).
Apple Is Prioritizing iPhones Over MacBooks
Apple will, most likely, have to prioritize either the A17 Bionic or, alternatively, the M3.
And while this certainly is an issue they didn't expect to face, one would have to argue that the writing's already on the wall: iPhones sell in much larger volumes than any other product in Apple's portfolio.
The following earnings report says it all:
Mac devices are no longer in high demand, so if Apple really does end up having to choose one over the other (as in: choose between the A17 Bionic and M3), it's pretty clear which direction they're going to lean towards.
And, well, naturally so.
What'll end up happening still remains to be seen but, if things pan out as we now expect them to, Apple's M3 MacBooks will most likely get pushed back by a couple of months.
There's still a slim chance of them being released this Fall but, even if that does end up being the case, they'll nonetheless face extremely limited stock and availability.
Conclusion
If you're in the market for an Apple Silicon Mac device — be it a MacBook, an iMac, or a Mac Mini — you should, by all means, wait for the M3 to come out as it'll provide a tremendous boost in both performance and efficiency.
If you absolutely need a laptop right now, buying an M1- or M2-based MacBook still makes a lot of sense — especially if you can snag one at a discount or, say, refurbished. Those machines are incredibly powerful and are, without a shadow of a doubt, the most well-rounded on the market.
And, well, much of the same holds true for their SoCs — they're powerful enough to be able to deliver outstanding levels of performance for the years to come.
Casual users are still content with the base M1, whereas creative professionals and software developers/engineers have no issue with the more beefed-up M1/M2 Pro and Max.
If there's one thing these laptops aren't lacking, it's power.
To summarize: waiting for the M3 definitely makes sense as it'll provide you with a lot more for your money's worth.
Still, buying older (and current) MacBooks is still as viable an option as ever, so if Q1/Q2 2024 sounds far too remote for you, you won't be disappointed whatsoever by going with M1/M2.
Far from it, in fact.
FAQ
Let's go over a few potential questions you might have regarding Apple's M3 SoC and all that it entails:
Should I Wait for Apple's M3 Devices?
Without a shadow of a doubt — assuming, of course, that you can wait. If you need a laptop for work or school, you might not have the luxury of waiting on the sidelines for Apple to finally release its long-awaited M3.
We are, at best, five-to-six months away from it being announced. M3-based MacBooks will then most likely start shipping within a couple of weeks but will nonetheless be in scarce supply.
It's therefore quite possible that, even if the M3 does end up being released this Fall, that you won't be able to get your hands on it due to incredibly high demand.
Will Apple's M3 Be Any Better Than M2 and M1?
It'll be noticeably better, both in terms of performance but also efficiency.
The base M3 will supposedly outperform the M2 Pro in both single- and multi-core performance, all the while being passively cooled (in the case of the forthcoming M3 MacBook Air, at least).
Those are some astounding results, and we can't even fathom how well the M3 Pro and M3 Max will perform — to say nothing of the inevitable M3 Ultra.
Over to You
Are you currently using an M1- or M2-based MacBook or are you, conversely, waiting for M3 to come out? Let us know in the comment section down below and, in case you need any help, head over to our forum and ask away!