Creator laptops have become incredibly popular over the last few years and, well, there's a very good reason why.
They're well-rounded, well-built, and packed with numerous different features and additions, all of which make them a stellar option for both content creators and creative professionals.
They're not cheap, though, and with so many OEMs vying for our hard-earned money, it's harder than ever for one to make the "right" choice.
The thing with creator laptops nowadays is that they're nowhere near as obscure or niche as they were just a few short years ago. There are so many models out there from different OEMs that it's quite hard to make any kind of decision with confidence.
If you're okay with using macOS — and can live with the potential drawbacks and complications which Apple's ARM-based architecture brings to the table — then going with a MacBook Pro (or an Air if you have a slightly more modest budget) is sort of a no-brainer.
If, however, you need Windows, then you're bound to embark on a much more complex and convoluted journey.
There's a host of laptops out there that fit the proverbial bill and, while they might seem similar on the surface, there's still a world of difference between them.
Their internals are, for the most part, either comparable or entirely the same. Some of them are imbued with wholly unique bells and whistles, whereas others only cover the "bare essentials."
Your purchasing decision, therefore, should be based on creature comforts, thermals, noise, performance when under load and when unplugged, surface temperatures, I/O, and — last but certainly not least — display quality.
Things like customer support also warrant a mention, but more on that down below.
So where does that leave MSI's Creator and Studio laptops? Are they as good as the competition? What about their price-to-performance ratios?
Note: Be very mindful of MSI laptop reviews on YouTube as the vast majority of them are sponsored.
That doesn't mean there's something nefarious going on, but the reviewers, in that case, will rarely (if ever) be as critical as the product might warrant and deserve.
What Is a Creator Laptop?
Creator laptops are geared towards content creators and creative professionals — designers, videographers, 3D modelers, architects, CAD engineers, animators, and everyone in between.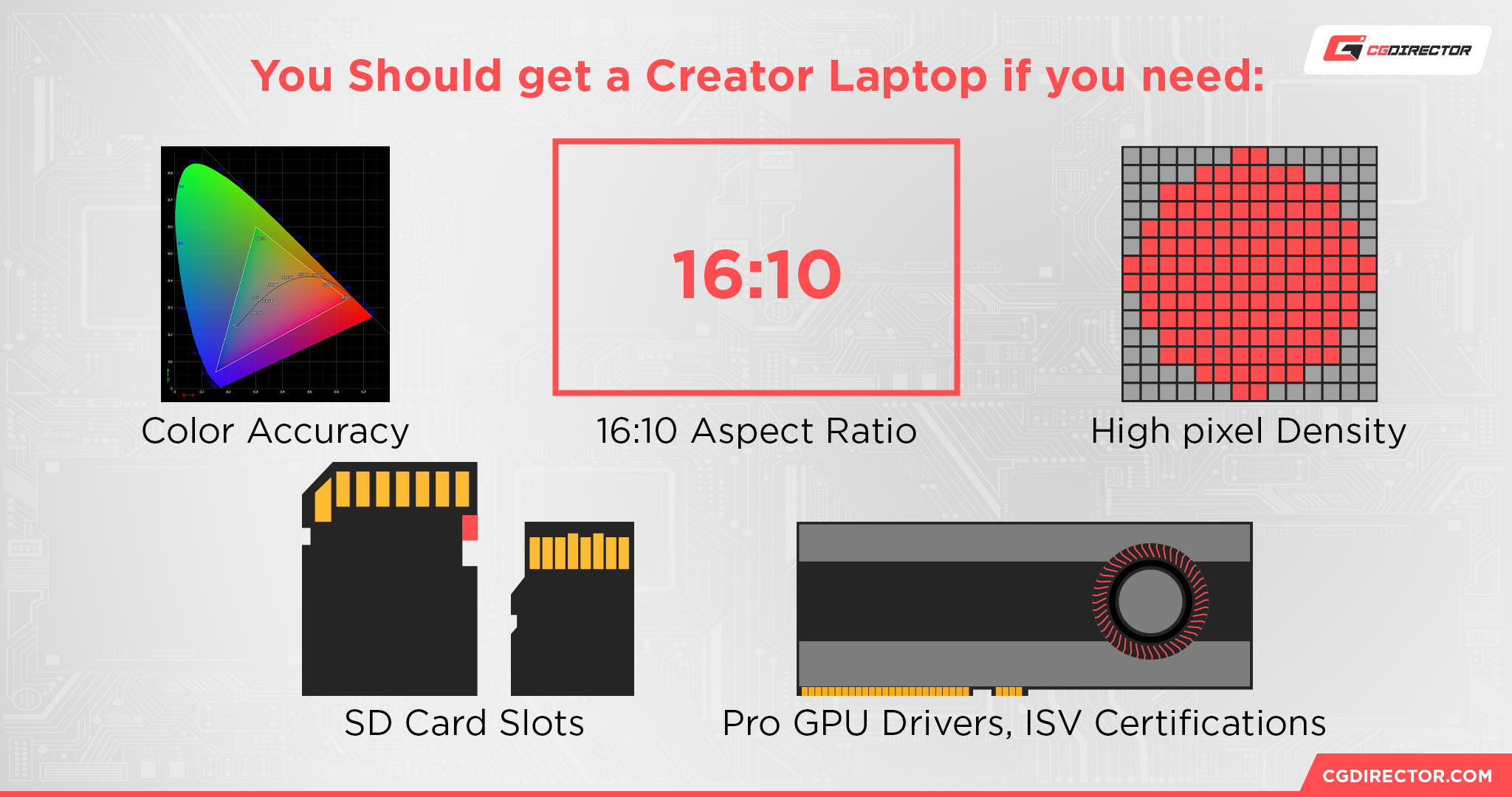 Micro-Star International (or MSI, for short), much like all of its competitors, has a few bespoke options that are designed for those people in mind — namely the Creator, CreatorPro, and Studio lines.
The problem, however, is that there's very little (if anything) that differentiates these (admittedly quite alluring) laptops from the rest of the proverbial pack.
They don't have the best speakers or the best keyboards, the quality of their screens varies wildly and so does their build quality.
Some MSI laptops have had overheating issues, whereas others had glaring problems with quality control and certain defects which only popped up post-purchase — according to numerous user reports.
There's never any guarantee, of course, and your MSI laptop might end up working for many years without exhibiting even the slightest issue, but that hasn't been the case with a surprising number of buyers — hence our hesitation in recommending them.
Online message boards are littered with horrific experiences, and we've had many comments here on CGDirector as well from previous owners, all of which were disgruntled beyond measure.
Are MSI Creator and Studio Laptops Any Good?
Specs-wise, they're absolutely stellar. This, obviously, varies from one model to the next, but the point stands nonetheless.
These laptops come with the latest and greatest components from Intel, AMD, and NVIDIA, and are incredible performers — devices which should be able to deliver no matter your workflow.
Then again, much of the same (and then some) can be said for their biggest competitors. Each and every single OEM wants a slice of this very specific niche, and most of their devices are either more powerful, more beautiful, or are better built.
Heck, some laptops check all three boxes, which makes spending a luxurious amount of money on an MSI Creator or Studio Laptop pretty inadvisable.
Add to that the fact that a surprising number of people have had horrible QC issues alongside defects which only surfaced post-purchase, and you start to see why so many people advise against going with MSI.
Now, no OEM is perfect. That much is a fact, and even the best of them can have bad batches, QC issues, wobbly hinges, and whatnot. It's how they deal with these issues that matters most (assuming they deal with them at all).
The speed at which one's issues are resolved and alleviated is also of paramount importance.
MSI Laptops — Trailing Behind
And that, in short, is an area where MSI falls short, according to numerous different reports, user testimonials, comments, and message boards.
MSI's latest Creator and Studio laptops are a sight to behold, and they are exceptional in a myriad of different ways, but the weight of MSI's past failures looms heavy over its current offerings.
Users have reported ample fan noise even when idling (which, with some models, didn't even lower temps all that much), mushy keyboards, mediocre speakers, and subpar build quality alongside badly designed hinges.
This heavily varies from one model to the next, but it feels like MSI has a few more duds than one would expect.
These are by no means universal faults of all MSI laptops, but they are a bit more prevalent than one would expect, and that's true for its entire portfolio.
And so, one cannot help but pose the question: why would anyone go with MSI and not with any of its seemingly more capable competitors?
If MSI were some sort of value champion then we'd be a lot more lenient, but its laptops — especially these Creator and Studio ones — are often on the pricier side (an understatement).
And even those that aren't often have a few wholly impactful drawbacks and limitations, so they're not that good of a deal either.
MSI's most recent offerings are supposedly a lot better than was the case in the past, but it's still a bit too early to know whether they'll exhibit any issues further down the line.
They're obviously a step in the right direction, but there's still a fair bit of hesitation on our end — and rightfully so.
Conclusion
MSI's laptops are very specific in the sense that there's nothing overly wrong with them.
Their build quality, in most cases, warrants an upgrade, and some models aren't particularly well cooled, but those flaws exist with other OEMs and their offerings as well.
Then again, so many people have had bad experiences with these devices that it's nigh impossible for us to give out a recommendation. MSI laptops are not bad per se, but there are better, more well-rounded options out there.
As already mentioned, one could end up with a "dud" no matter which OEM one goes with, but it seems that MSI laptops have more issues than most of their competitors and that, once you factor in the price of these stylish, powerful machines, is one heck of a dealbreaker.
There are so many better, safer, and more well-rounded options out there.
The XPS line from Dell, the many Slim Pro/YOGA Pro laptops from Lenovo, ASUS' Zenbooks, Vivobooks, and ProArt Studiobooks, various HP ENVY models, numerous Razer Blades, Apple's top-of-the-line MacBook Pros, and even a myriad of different workstation-grade desktop replacements from HP (ZBook) and Lenovo (ThinkPad P series).
MSI isn't offering anything overly special or unique which, when combined with its less-than-stellar reputation in regards to thermals, noise, customer support, and build quality, makes its laptops a pretty hard sell.
To learn more about one of MSI's latest models, make sure to watch the following video:
FAQ
Let's go over a few potential questions you might have regarding MSI Creator/Studio laptops and all that they entail:
Are MSI Laptops Worth It?
Some of them are, most definitely.
Others, however, are either on the pricier side or, conversely, come with a few too many quirks and issues.
Users have reported ample fan noise, incredibly high temperatures, crackling speakers, mushy keyboards, and numerous different hinge-related issues.
Overall, you're probably best off going with any of MSI's competitors (like ASUS, Lenovo, or Dell, for instance). They're not perfect by any stretch of the imagination either, but at least their laptops haven't had as many problems as those from MSI.
Then again, with laptops nowadays being made by the dozen, it all boils down to the "luck of the draw."
Are MSI Creator Laptops Any Good?
From a sheer specs perspective, they're absolutely spectacular.
That, however, is not the most important thing. Build quality matters a ton and so do the many creature comforts which always end up defining the entire user experience.
MSI's Creator laptops, astoundingly powerful though they are, aren't always appropriately cooled. They're also on the noisier side and don't feature the best build quality.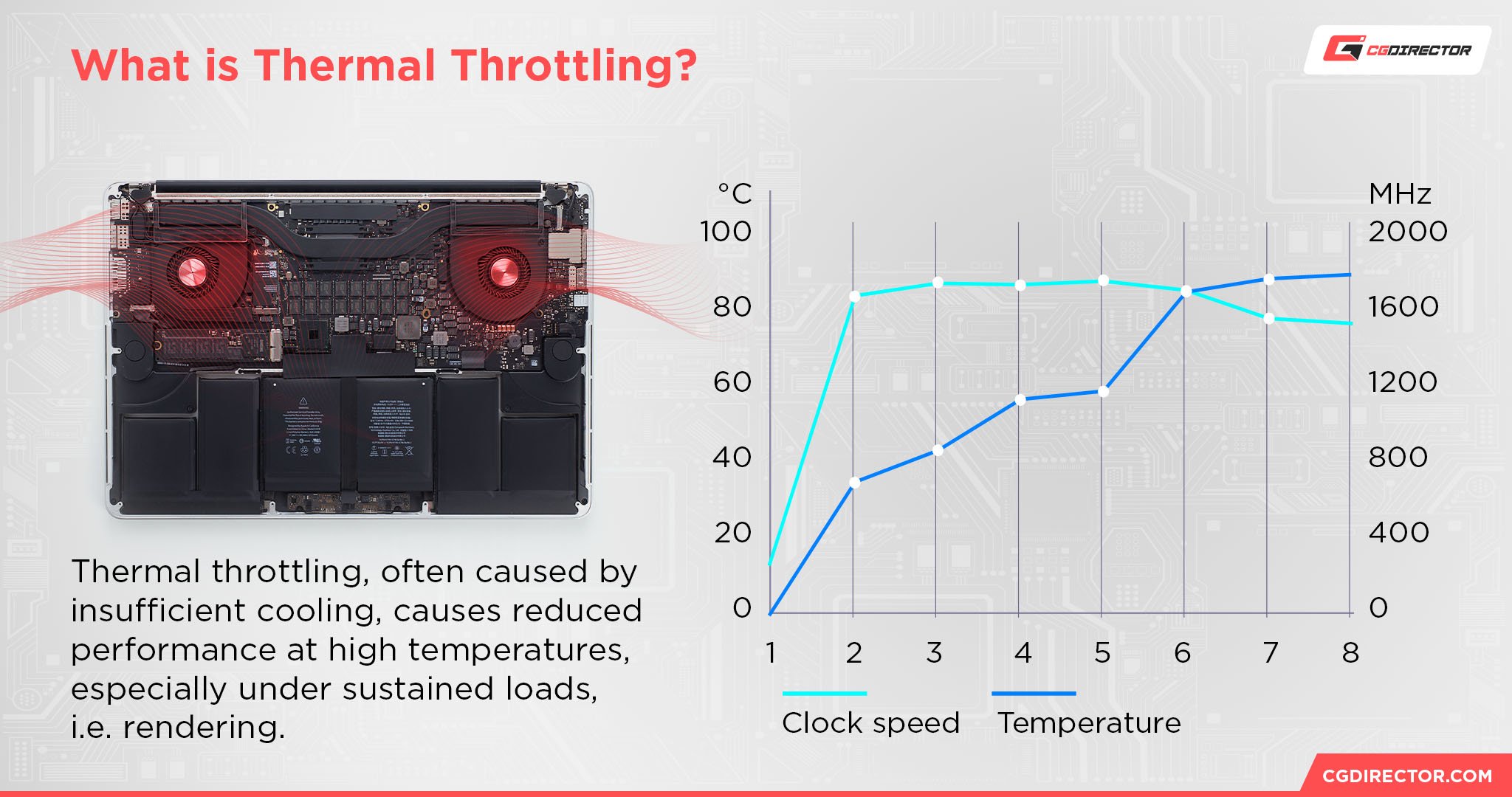 This heavily varies from one model to the next, but it feels like there's always something missing or like there's at least one tremendous flaw which ends up being the dealbreaker.
As always, your mileage will vary, but it still feels like there are better, more well-rounded options out there, regardless if they're geared towards creative professionals, gamers, or someone else.
Over to You
What are your thoughts on MSI's laptops, be they for creative professionals, productivity workers, or gamers? Let us know in the comment section down below and, in case you need any help, head over to our forum and ask away!