RTX 4090 Power Connectors are melting, but why is this happening, and what should you do? Let's quickly dive into this topic and break down the most important information you need to know.
Writer's Note: This story updated recently. I've added an 11/14 Update in the table of contents below!
What Is Happening With RTX 4090 Power Connectors?
First, let's paint a clearer picture of the problem in question.
This problem isn't necessarily going to impact all RTX 4090s or even all use cases. But where it becomes problematic is in Nvidia's own 12VHPWR Adapter, which is made for pushing the insanely high power requirements for the RTX 4090.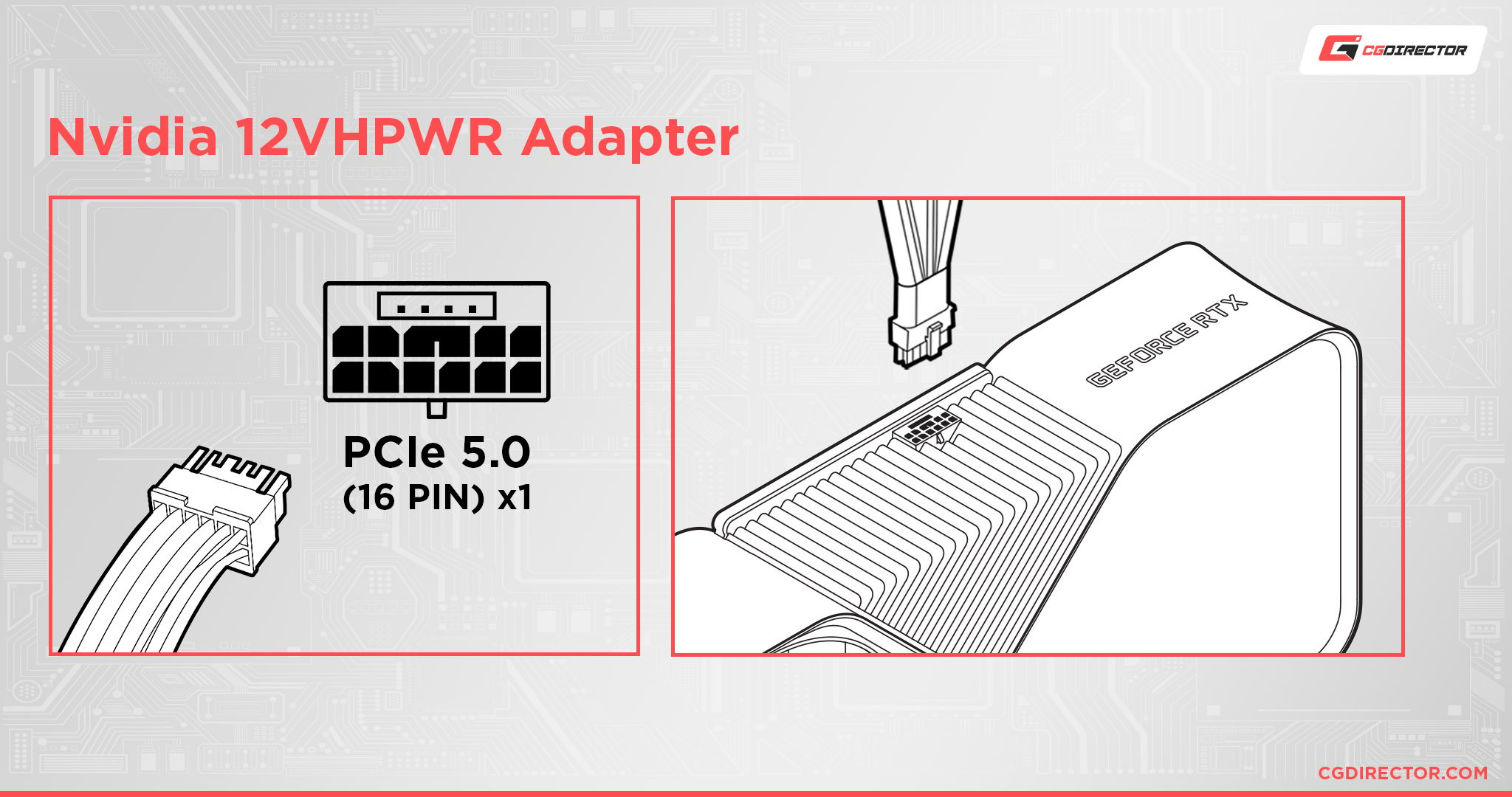 It seems this adapter, or at least a fair number of them, are experiencing defects that cause them to exceed 100C during active use, resulting in melting connectors or even fires in some scenarios.
That's certainly not good, especially when you're Nvidia and trying to push GPUs with 850 Watts of power consumption on their own. So, what has Nvidia's response been?
Nvidia's Response So Far
Pretty much just "Investigating", because, at the time of writing, no one at Nvidia or in the community seems to be confident about what exactly is causing these issues.
While I could say something or another about the folly of stacking GPU power requirements to achieve faster speeds without improving the architecture, the truth is these purpose-built cables should have worked, especially with current-gen ATX 3.0 PSUs.
Beyond the usual "we're investigating" response, Nvidia also recommends that its GPU partners scoop up any 4090s known to have this issue and send them to Nvidia for analysis.
Why This Is Happening
So, why is this happening?
No one is quite able to confirm the exact problem, but the source of the problem is quite obvious: Nvidia's own 12VHPWR Adapter. Other 12VHPWR cables from other providers are not* prone to this same problem, so the standard itself can't be the problem, either.
*11/14: They are, actually. More in the update at the end!
At the time of writing, I think the most thorough testing has been done by GamersNexus on YouTube. I've embedded their video testing this adapter cable below:
Video Credit: GamersNexus on YouTube testing the Nvidia 12VHPWR Adapter to find potential causes for this issue.
What You Should Be Doing
While an official cause has yet to be rooted out, there are a variety of build issues with the original Nvidia adapter being identified that makes me strongly recommend against using Nvidia's adapter in any scenario.
The first thing to do, if it is an option, is to simply avoid using these adapter cables from Nvidia at all.
If you already have or are using one of these cables, swap them out as quickly as possible for a safe cable from another manufacturer, like Corsair.
If you've used one of these cables and suffered damage to your GPU or PC as a result, contact both Nvidia and your GPU's AIB partner (MSI, ASUS, etc) for information on next steps. You should be entitled to a full replacement with a documented hardware issue as severe as this one, but please tell us in the comments below if any related party gives you trouble on this!
Follow-Up Questions
What is ATX 3.0?
A new Power Supply Unit standard, made to adjust for the ever-increasing power demands of modern graphics cards. When GPUs like the RTX 4090 begin requiring power comparable to entire yesteryear high-end PCs on their own (850 Watts!), Power Supplies are also forced to evolve to adjust.
If you're interested in an RTX 40-Series GPU or other future high-end GPUs, you'll want to invest in an ATX 3.0 PSU if at all possible.
What is 12VHPWR?
A 16-Pin PSU Power cable (12 pins for Power, 4 for Data) with support for delivering up to 600 Watts of power to a PCI Express card over a single cable. This new power standard should be functioning as intended, but the implementation on Nvidia's own adapters has led to severe overheating issues, as outlined in this article.
11/14 Update: More Manufacturers Now Confirmed To Be Involved, and Other Updates
Welp, looks like we ended up needing to update this one after all!
Since the original story, Nvidia has released one major update: the report that their cables are being provided by two major manufacturers. These come with significant differences, including differing failure rates, from Astron and NTK. The NTK cables are reportedly less likely to fail.
Besides Nvidia's official update, we've also been hearing reports of other 12VHPWR adapters failing, too. Most namely, MSI has also had reported RMAs due to their 12VHPWR adapters failing with RTX 4090s in similar manners to Nvidia's cabling.
Additionally, there are rumors that Nvidia may nullify the warranty of your RTX 40 Series Graphics Card if you choose to use third-party cables from other manufacturers. However, their ability and willingness to actually enforce this may vary, especially in countries that have protections for such restrictive policies.
The actual phrasing could go either way, but since Nvidia is working directly with companies like CableMod to bring more 12vHPWR cables to the market for people to use, I somewhat doubt they're going to try and deny warranty on all non-stock cable users.
In any case, leave us a comment below and let us know if Nvidia or anyone else gives you any trouble regarding this issue!
For now, I'm going to put a list of 12VHPWR adapter manufacturers confirmed to have this problem:
Parting Words
And that's all, for now! We'll come back and update this article depending on any updates given from Nvidia in the future, but for now I've covered all the need-to-know information I could think of. I hope this article helped break down the situation for you and gave you a solid idea of next steps if you're impacted by this issue!
Feel free to leave a comment below or head to our Forums if you have any more questions, especially related to GPU or PC hardware problems. We'll be happy to help.
Until then or until next time, happy upgrading! And don't forget: these 12VHPWR adapter cables only melt when Nvidia makes them, other brands seem to be fine right now.