You ask yourself if going to film school is worth it or if there's another way. You are not alone.
I hear this question almost every day – and it's a good and valid question that not many can answer – for lack of experience.
I'll let you decide if I am someone who can answer this for you:
I went to film School – but I also did a lot of self-learning with online resources and courses.
But let me back up a bit and give you a quick rundown of my "professional career":
My expertise
I was about 15 years young when a friend showed me this 3D-Software he found, called "Blender". It was free and we fiddled around with it, and a couple of years later I became quite proficient at it.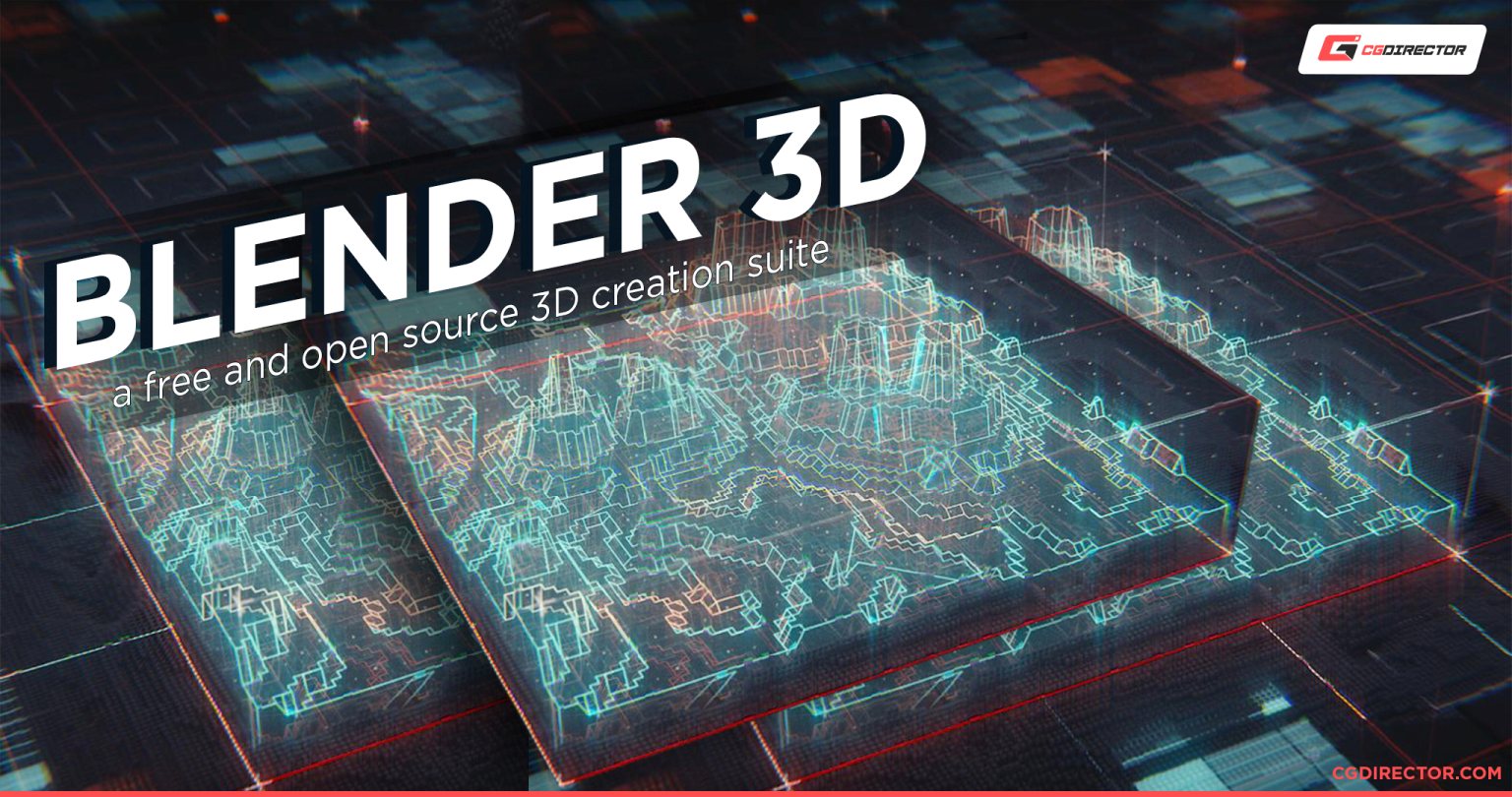 I was always a Computer-Person so I taught myself Photoshop and a couple of other apps too, that would help me with my filmmaking interests.
Now, this was before the days of youtube or online-courses, and I learned mostly from books, websites, forums, and just my experimenting.
After high school, I went to film school which I aced across the board, top of my class, mostly because I already had the pre-existing experience with all the software that freed up a considerable amount of time to focus on theory and art.
After film school, I did an internship at an advertising agency that made 3D animated commercials but didn't stay at that agency although they offered me a job to work for them.
I went back to my film school as a lecturer and taught beginner classes in 3D-Animation for a year or two, trying to figure out what my next professional step should look like.
It wasn't long after that when I decided to accept an offer from an animation studio where I worked for 5 years mostly doing 3D-Animation, Animated Short Films, and Animated Advertising.
5 years into the Job I felt like I needed a change of pace and new types of projects and transitioned to being a freelance 3D-Generalist & Motion Designer – I kept freelancing for my old studio but added a lot of new clients to the mix.
A year later I founded my own 3D-Animation Business, going from hourly or daily-Freelancing to fixed-bid pricing and this is what I am doing right now at the time of writing this article.
Here's my personal portfolio that you can take a look at if you want.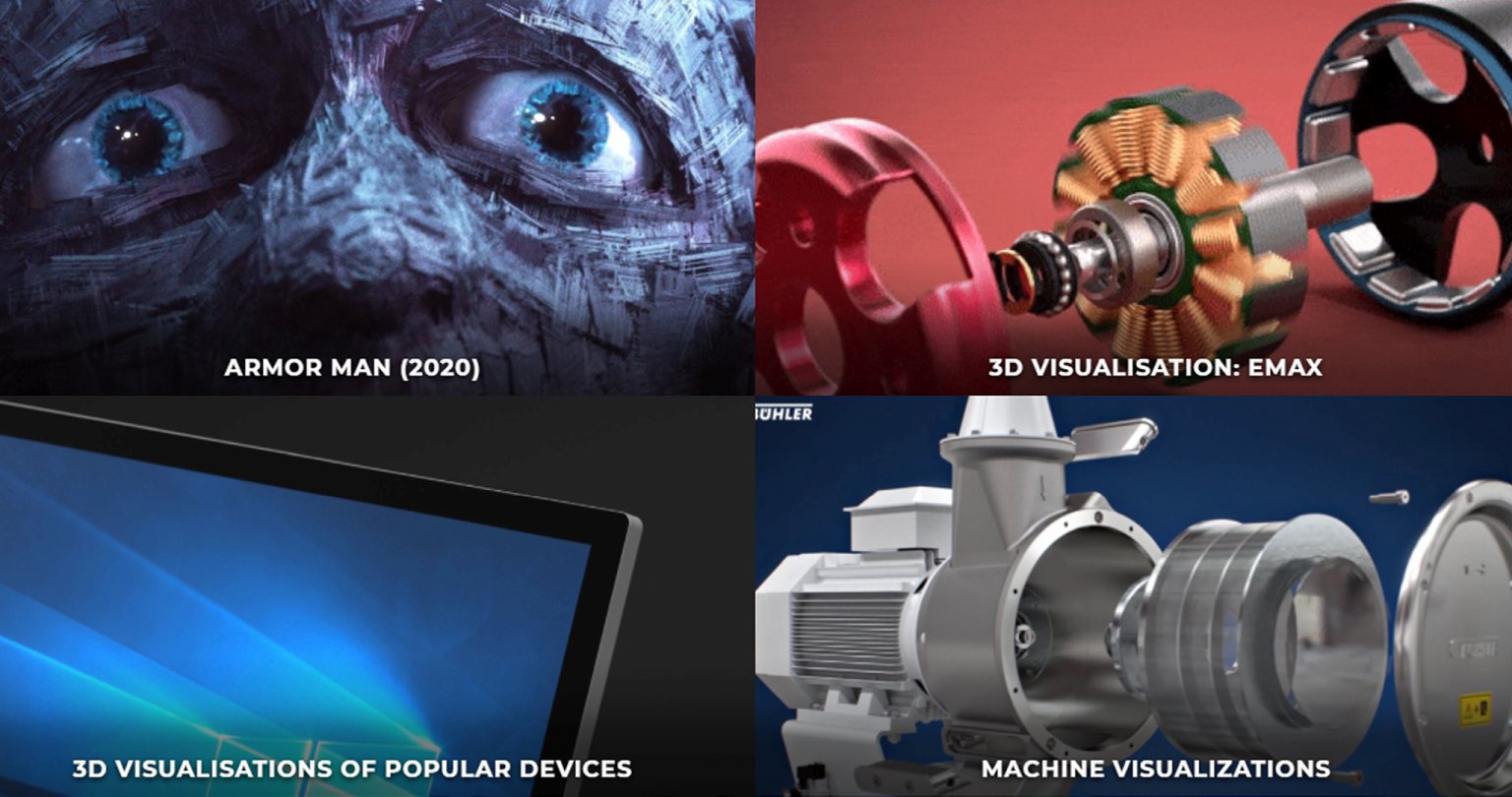 I could probably talk about a lot more, but we'll focus on the film school bit of my career and also look at the self-learning / online-course alternatives to a full-blown classical film school.
Who is this Guide for?
I am a 3D-Generalist, Motion Designer, and occasional App-Dev / Web-Dev with a lot of experience in animated film making. If you're looking into becoming an Animator, 3D-Modeler, Compositor, Motion-Designer, Staging-Artist, Render-Wrangler, or anything else found in a typical Animated-Film Pipeline, this guide should be perfect for you.
Although I did have a lot of courses on live-action film making, cinematography, videography, I am not an expert in this area, mostly because I've never worked on a set. So if you want to work on a set, this guide might not be for you.
Disclaimer
This is by no means an absolute Guide that should be taken at face value. It's my personal opinion on the subject which is based on my personal experience and career.
Different types of Film schools can vary greatly, your learning ability and discipline can vary greatly from mine, your monetary means or access to information can be entirely different from mine.
This Guide should inspire you to ask and ponder the right questions. Use it as a baseline and study the subject further. Ask other professionals in the field, teachers, people who have the job you'd like to have.
Should you go to film school? Or teach yourself?
This second question is usually implied when I am asked if someone should go to film school. You are most likely not just asking if you should go, but rather if it's worth it and if it is possible to land a job in the field by teaching yourself.
We won't be able to tackle this question without taking a look at the pros and cons of both, going to film school, and teaching yourself.
So let's do just that:
Pros of going to film school
In-Person Connections & Social Interaction
The ability to shake someone's hand and to share a couple of words with them in-person (well pre- and post-pandemic) creates a much stronger connection to this person than when writing an email, chatting on a forum, or doing a zoom call.
In film School, because you are physically present, you'll have a lot of chances to meet people, either peers that could become big players in the field, or guest lecturers and professors who are already big players in the industry you are looking for a job in.
This will help you get to know the industry better and will most likely help you land a job faster.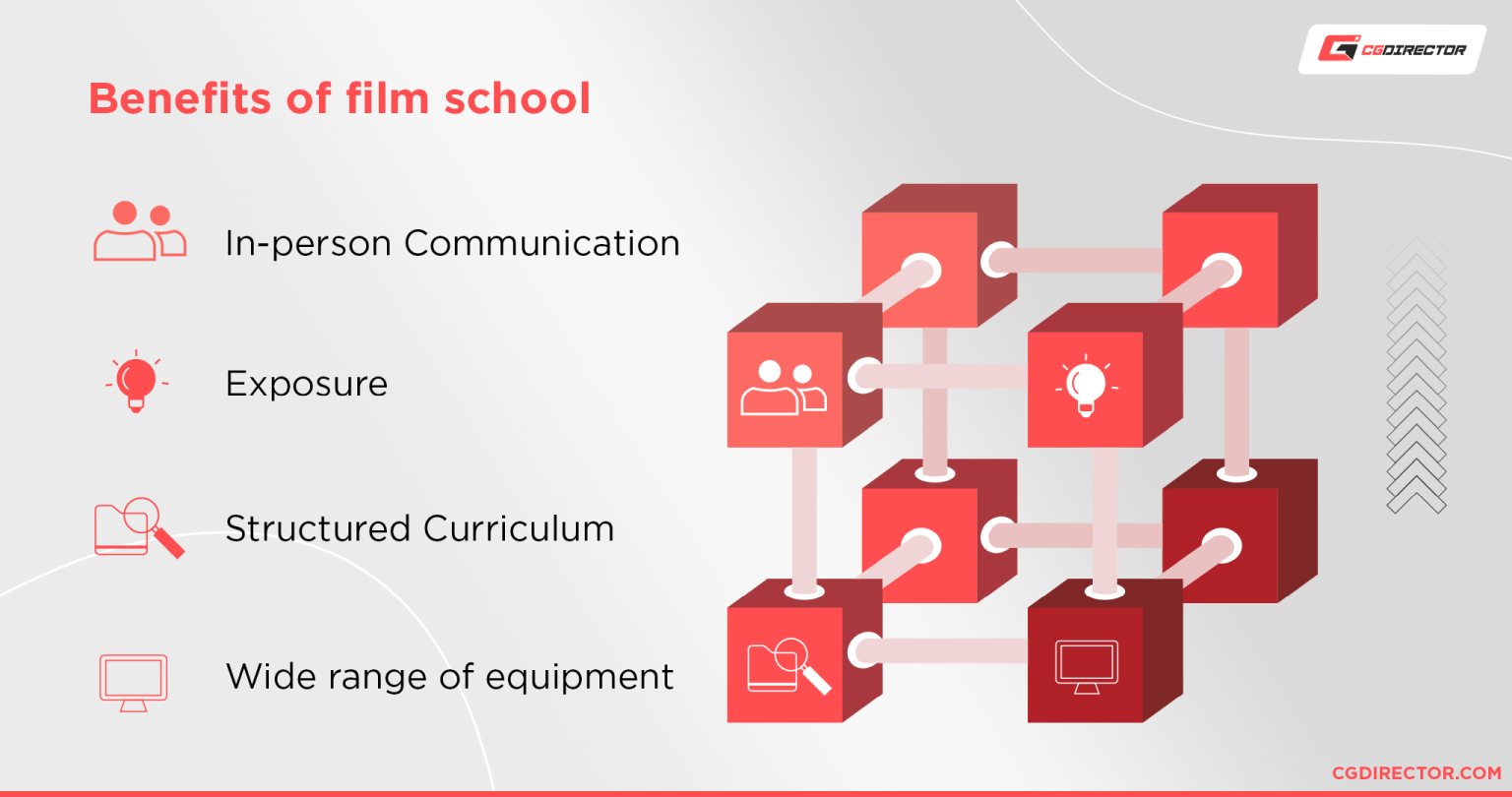 If there's a guest lecturer from Pixar, you can stand out in a lecture, you can go talk to him or her afterward, make a personal connection and even leave a personal impression.
This is an invaluable benefit of going to a good film school. Of course, if your film school does not have any big players or industry experts teaching your classes, having those in-person connections won't be worth quite as much.
As for the social interaction: If you're someone who is invigorated by being social, working in groups, talking to people all day long, film school will make you feel right at home.
If, on the other hand, you are somewhat introverted, like to work alone, and don't have to talk to people every day, you might not benefit from the social interaction at film school all that much.
Structure, Focus, and Time
I find this to be the most important benefit of going to film school vs. teaching yourself:
Film school has a structured curriculum that has been proven to work for many, and this structure is usually easy to follow. This Structure spans a couple of years, is divided into semesters, and those semesters are divided into courses. A variety of courses are mixed to be well-balanced and they usually give you broad insight into all kinds of interesting subjects, at least in the lower semesters.
Those courses are built to become progressively more advanced throughout the years and are usually taught by professors who have taught these courses many times, and know the ins and outs and the questions that keep popping up.
You don't have to make your own structure, you just follow along and advance along with the rest of your class.
Because of this structure and the pace at which it progresses, film school grants you time and focus.
What does this mean?
Well, you are granted time to think, to grasp, to ponder. Creating Art and creative jobs are based a lot on thought-processes, on emotion, on imagination.
Film school gives you the freedom to evolve that creative mind of yours. The freedom to create art and the freedom to actually create the ability to create art, without the pressure of having to earn money from it.
You are sheltered from the real world, are granted time to dive deeply into what could become your future profession.
Discover new fields
Because film school usually offers a variety of different classes and because you are surrounded by students with many different fields of interests, you are bound to learn about a lot of other interesting opportunities.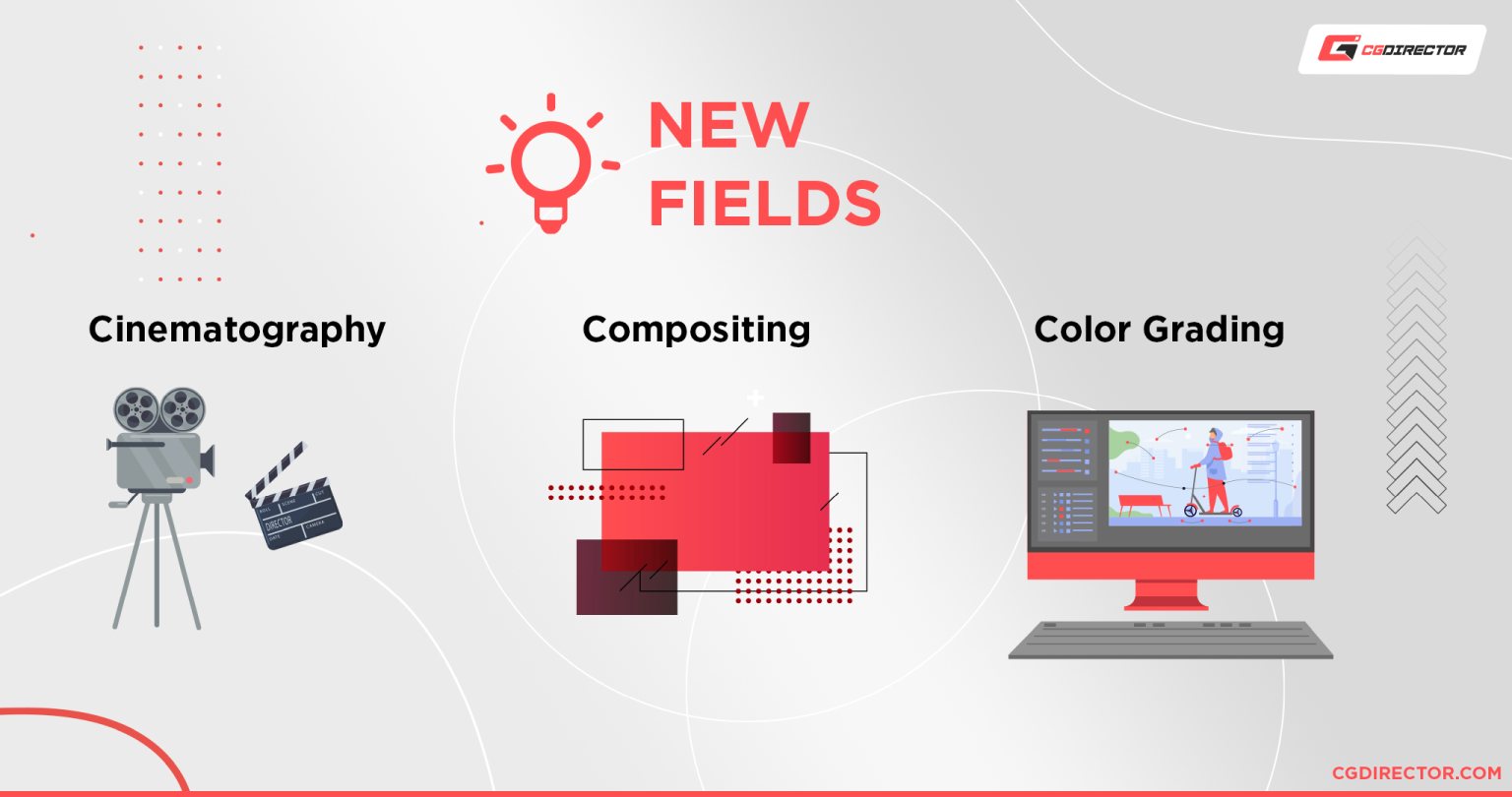 If you went to film school to learn 3D-Animation, you'll most likely also have some beginner classes on cinematography, art history, color, lighting, compositing, you name it.
You might learn of entirely new fields that you never even knew existed. When I first started with film school, wanting to become a 3D-Artist, I didn't know what compositing was, and boy was my mind blown.
You have something to show
This can be a pro for a couple of you but is often not all that important.
Many Studios that you might want to get a job at, prefer students that are from specific schools like Ringling, Filmakademie, Savannah…, and will either exclusively source from those schools or give students who graduated from such Colleges and film schools a strong preference.
Unless you are gunning for being accepted at Pixar, Disney, or some of the other big players (which in my opinion is overhyped) most businesses, studios, agencies will not even ask you if you went to film school. Most won't even look at your CV. They'll look at your reel, your portfolio and that's it. Set up a call and do a quick chat.
That's how I did it when hiring for a small animation studio.
Don't worry about a degree from a big name film school, unless you absolutely have to be hired by Pixar or some of the other big players.
Equipment
Attending a Film School grants you access to equipment. Workstations, Audio Recording equipment, Film equipment, Green Screen, Mocap, Software, all of this costs a lot of money.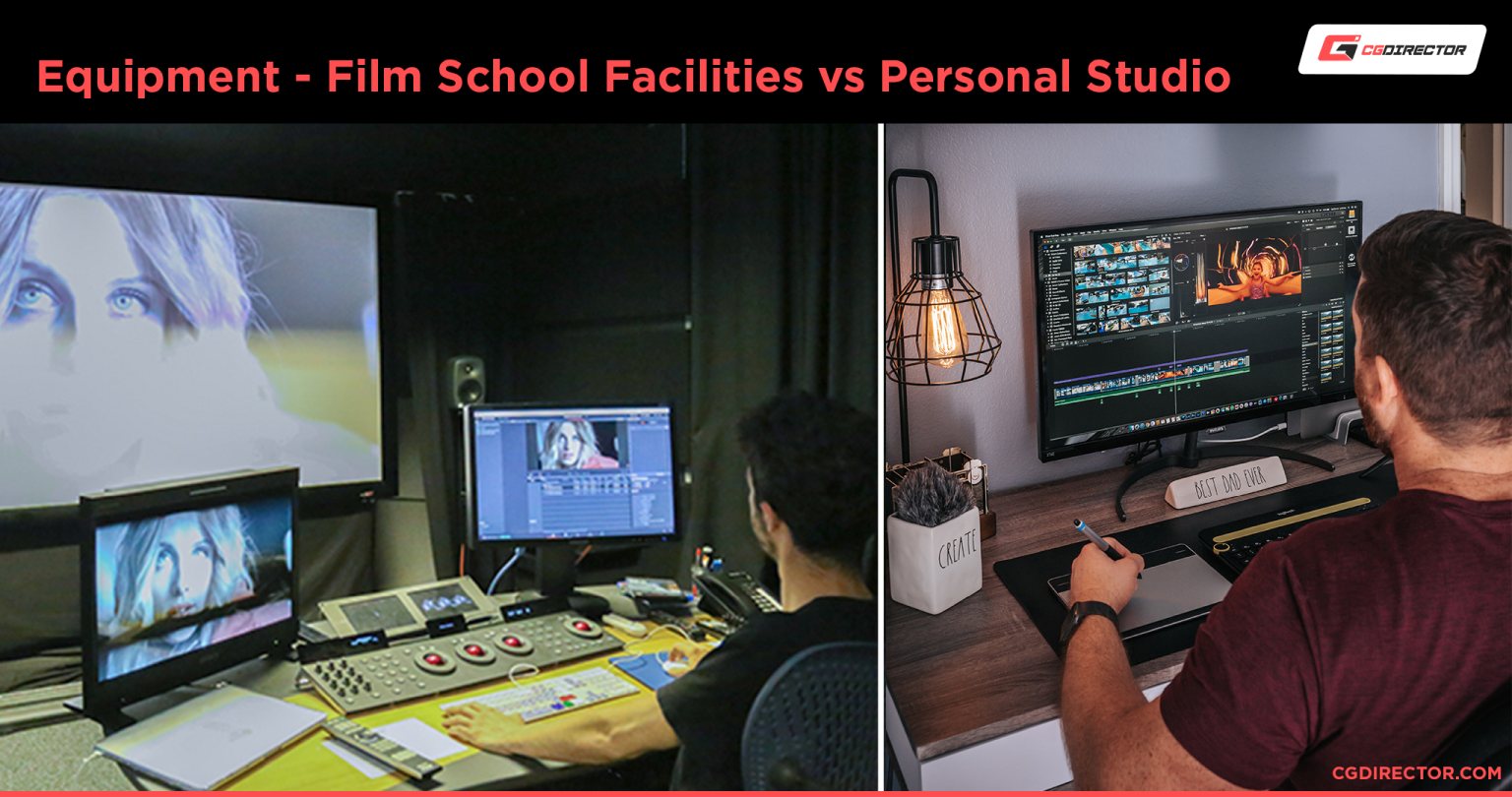 Additionally, some Software Vendors offer price-reductions to students attending a school. Film School has all of the equipment set up and ready to go, so you can concentrate on the more important things – like efficient learning without the hassle of figuring out how to set up a PC or Camera on your own.
Cons of going to Film School
It can be Expensive
Going to film school is expensive and so is running a film school.
Good professors want competitive salaries, the school needs a bunch of high-end PCs and Software that has to stay up-to-date, arts and crafts supplies, Camera Hardware, Lights, accessories.
Add in the fact that a film school is just too niche and therefore seldom subsidized by the government, it's easy to understand why it's often more expensive than other subjects of study.
Going to a good and renowned film school is expensive. That's a con. Does this mean if you find a film school that is cheap or even free is a great catch? I'm not too sure. Of course, you can't directly correlate price with quality, but I'd be hesitant. It's always best to ask former alumni and do some research on what they are doing now.
You progress at the same pace as your peers
Remember what we said about film school giving you structure and a time frame for courses?
Although it allows you the freedom to spend time on finding your passion, this structure also makes sure you progress at the same speed as your peers.
If you're taking mandatory classes that you already know more of than the professor, or if you're just a much faster learner than most of your peers, you'll be wasting time that you could spend on doing more advanced work or diving into related fields.
If you're already a photoshop expert but half of your schedule is filled with courses that teach you photoshop that's a huge waste of time.
You have to take classes that might not interest you
Although structure and curriculum have their strong points, not being able to entirely select your courses or the speed at which you progress in them, is a con.
Do you already know what you want to become, but half of the courses the film school imposes upon you will do nothing for your future job opportunities or don't interest you? Well, that's just bad luck. You'll have to sit through 4 semesters of art history and lighting, although you want to be a 3D Modeler.
As mentioned above, film school is a great place to learn about where your interests lie and to develop a thought-process for creative jobs.
If you are looking to become a technical artist though, like a 3d Modeler, a Render Wrangler, a Tools developer, a Rigger, you'll waste a lot of time at film school working on irrelevant things.
Film schools might not be up to date on fast-moving tech
Unless you are looking at expensive and renowned film schools that have top-notch industry-lecturers and guest authors, and that spend a lot on updating, upgrading, and improving their technological relevance, you'll most likely find film schools to be a slow-moving entity that are years behind the industry.
Outdated Workstations, Software, and Courses, especially for tech-related fields will make it difficult for you to jump from graduation into the current industry.
True, the principles of animation, the theory of color and light, the art of cinematography, all this hardly changes over the years.
But learn on a version of Maya or 3dsmax that is 5 years old or use workstations that don't even support GPU Rendering in Arnold, Redshift, or Octane? That's a no-go.
Don't go to film school for learning tools, or software. Learn the tools on your own time, teach yourself. You can make the best use of a film school for learning to make art not for learning the tools to make art.
Pros and Cons of self-teaching / learning through online resources
Many of the cons of going to film school are pros of teaching yourself through online courses, books, youtube videos, tutorials, you name it – and vice-versa.
Let's take a quick look:
Cost
The self-taught approach to learning CGI and film-making is usually much cheaper than going to film school.
Whether you learn through online courses, youtube videos, tutorials, or books, you can select and buy only the topics you are interested in, or need, to further your career.
Progression and Time investment
Because you can specialize only on what you need to get a job in a certain position, you trim the fat of a film school curriculum and can learn your specialized subject much quicker.
You are not bound to the learning speed of your peers, can skip through parts you already know, and fast-track your knowledge absorption. Of course, you'll still have to put in the time to test and hone your skills on personal and real-world projects, which is something you can't really cut short.
Relevance in tech
Online resources do a much better job at staying up-to-date and you'll likely find most courses, tutorials to be regularly updated – at least faster than in a film school.
When new software is released course makers & content creators race to be the first to have relevant and updated info available on it.
Of course, since you're doing this from home, you'll have to make sure you are outfitted with modern hardware and the newest Software Versions.
In-Person Connections & Social Interaction when self-learning
Even though there are thriving online communities for any topic, you just can't compare personal social interactions with doing zoom calls or reading forum posts.
Yes, online courses do come with peers, but because such courses are usually much shorter and don't span years of working together, your connections won't be as deep as with peers that you study with alongside in a film school.
Many courses, tutorials, youtube-videos are pre-recorded and you might not have any interaction with the lecturer at all, throughout the course.
Structure, Focus, Time and Discipline when self-learning
Remember how film school gives you a structure, a curriculum which in turn allows you to focus and leaves enough time to find your passion and the process of making art?
Well, you'll have to do all this yourself. You'll need a crazy amount of self-discipline to not only plan your courses but to actually figure out what kind of courses you need and might be helpful for your career.
And because there is no set timeframe that lets you relax when you have finished a course until the next one starts (as in film school) you'll likely power though many of them without stopping to let it all sink in and give yourself some free time to think, ponder your passion, find your thought-process to creating art.
Self-learning through Online Content can be difficult without a plan of action, especially if you're looking to fill a creative position like directing.
Self-learning might hinder discovery of new fields
Above, we discussed how film school comes with an entire apparatus of different subjects. You're surrounded by people with all kinds of ideas and interests that might be studying other subjects and you'll find it to be easy to learn about fields you never knew existed.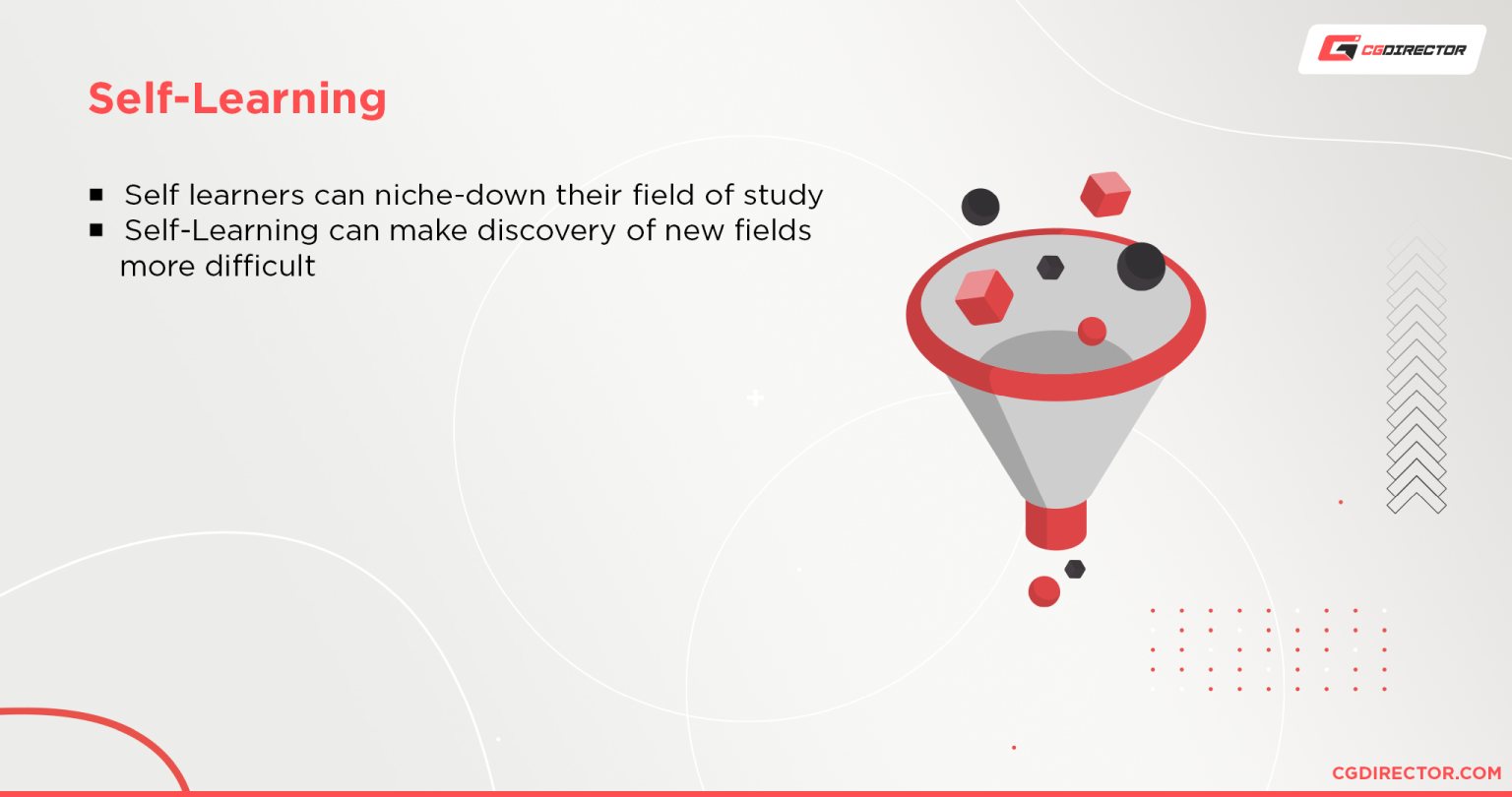 When self-learning, because you're the boss of your own curriculum, it is much more difficult to find out what other subjects might benefit you or interest you – you'll have to go looking for them actively.
Self-learning doesn't look good on a CV
This isn't such a big deal really. As I mentioned above, most Studios, Agencies, Companies looking to hire creative talent, rarely look at your CV or make it a pivotal factor in hiring you. In this case, unless, of course, you're looking to be hired by one of the big guys like Dreamworks. Unless your reel and portfolio are top-notch, your CV will have a thing or two to say about you.
So should you go to Film School or not? What's the answer here?
By no means is this a definitive article on the subject and I'll want you to do a lot more research. Talk to alumni, go to film schools and ask students there. Start a chat in online communities and on sites where you would go for courses.
If I had to go back and change how I learned my craft I wouldn't change a thing. I taught myself the tools to create art before going to film school and learned how to create the art in film school. I am a 3D-Generalist and tinker in all kinds of fields of the CGI-Pipeline, creative and technical alike, though.
So here's my answer to weather you should go to film school. It's more a tendency, really, than an answer, but I hope it still brings you a step towards deciding on whether you should go to film school:
If you know what job you want in the CGI / Film industry, and especially if it's technical, you will most likely be able to get there through the self-learning approach.
You can find some people who already do what you want to do, ask them what you need to learn, buy those courses or watch the tutorials, trim the fat, do some real-world work and personal projects to build your portfolio or reel, and you should be ready to go get an entry-level job.
If, however, you're not entirely sure what job you'll want in the CGI / Film Industry, and especially if you're more the creative than the technical type, film school sounds like a better fit.
Film school allows you to find your passion, exposes you to a lot of different fields that you never knew existed, grants you the freedom of creating thought-processes and finding insight that can lead to art, and comes with a structured curriculum that holds your hand every step of the way until your graduation.
That's about it from me – what's your opinion of going to film school or not? Let me know in the comments!