Dell has been a behemoth in the computing industry for what feels like forever.
Over the years, they have built a reputation for producing high-quality computers that are meant to showcase the best of what the PC industry has to offer.
This towering technological giant was founded in 1984 by Michael Dell and is now one of the largest tech companies in the world, with offices and factories spanning the globe.
If you're in the market for a new Windows PC or laptop, Dell's offerings are worth considering.
It might interest you to know exactly where Dell manufactures its renowned computers. After all, the quality of a product can vary vastly depending on where it is made.
Where Are Dell Computers Made?
Dell is an American company through and through. Its headquarters are located in Round Rock, Texas.
When it comes to the actual manufacturing of its products, Dell's immense reach allows it to produce different products in different factories across the globe.
You might be surprised to learn that none of the big tech companies manufacture their own products anymore. Brands like HP, LG, Samsung, Apple, and yes, even Dell get the help of third-party ODMs (Original Design Manufacturers) to bring their products to fruition.
How come, you might be wondering? Well, back in the day, Dell was an OEM (or Original Equipment Manufacturer) that made its own products from the ground up.
As time went on, though, factors like global inflation, import costs, and costs of raw materials made it impossible for one company to "cover all grounds."
Why Does Dell Use ODMs?
It's far more efficient (not to mention profitable) to compartmentalize the production chain and have different ODMs build products according to original design schematics – ones that are provided by Dell.
The vast majority of ODMs that Dell — along with other computer brands — use are either Taiwanese or Chinese companies.
Foxconn, Compal, Quanta, and Wistron are some of the biggest ODMs out there.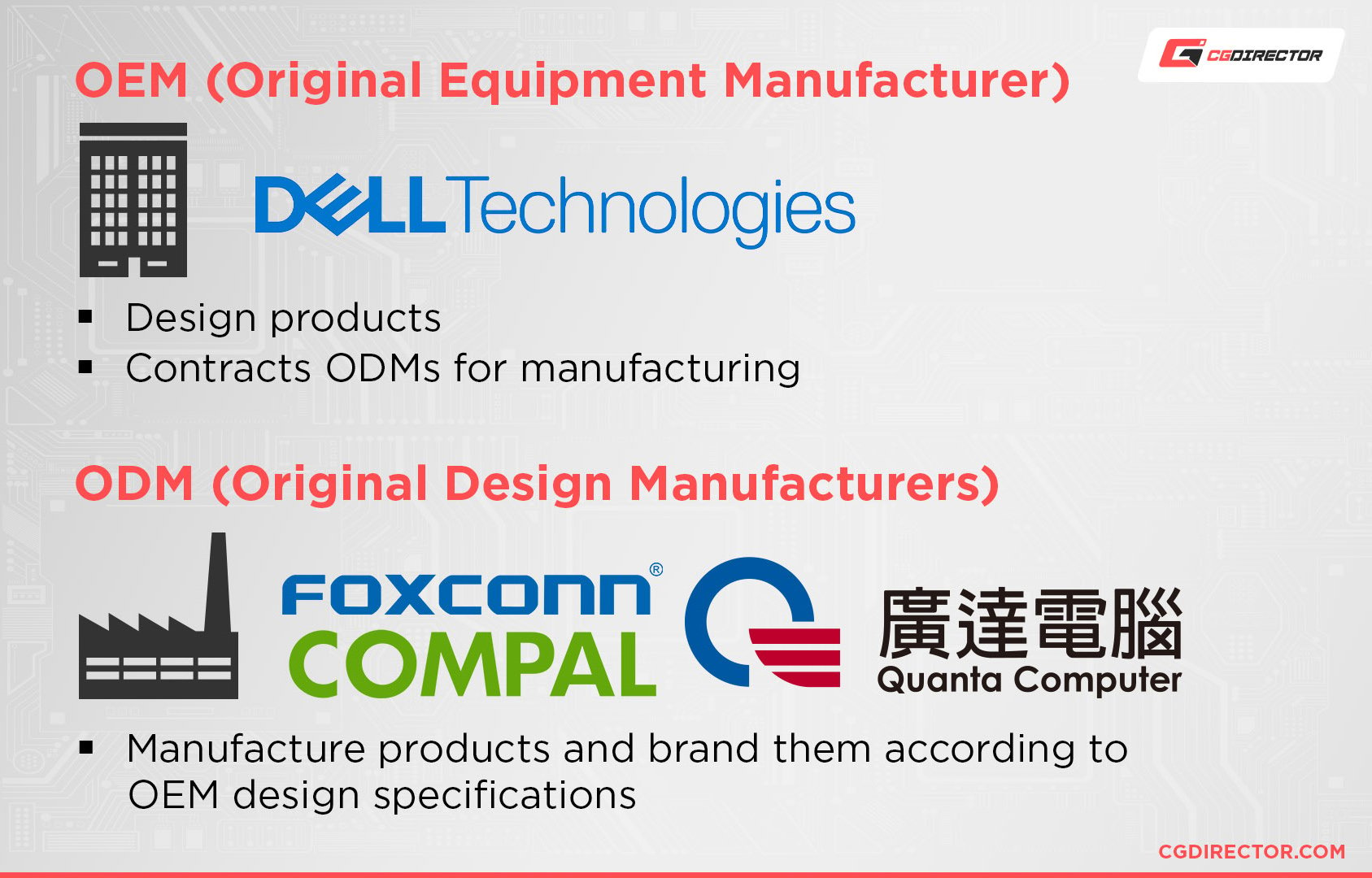 These ODMs own factories based in China or Taiwan, where they make use of the ridiculously cheap labor costs to manufacture components.
The components that are manufactured from scratch in China and Taiwan are then sent off to an assembly plant which is located much closer to home, where the final product is put together.
This arrangement has been in place for years now, with Dell and other brands relying on Chinese factories to manufacture computer components.
Burgeoning tensions between the United States and China, however, became too big of an issue – to say nothing of increased taxes and tariffs on China-made products.
Because of this, Dell and other brands are looking to move their manufacturing processes out of China.
They have already begun transferring their production lines to other countries like India, Malaysia, Thailand, and Indonesia. The result? You won't be seeing the "Made in China" label nearly as often.
Where Are Dell Computers Assembled?
Dell has several assembly plants located across the globe that handle different product categories.
The most exciting assembly plant, one could argue, is located in Limerick, Ireland.
This particular plant was built over thirty years ago and is focused on fast and efficient assembly and dispatch of PC systems that are made to order.
The Limerick plant took pride in their "just in time" assembly process, where it only took four hours for a system to be built once an order was placed.
You may be wondering what the Limerick plant is up to now. In the thirty years since it was built, the Limerick operation has grown from a simple assembly plant to Dell's largest business and innovation hub.
The Limerick operation has now joined its sister branches in Dublin and Cork to become the hub of business development, supply chain, and service command teams.
It's also where Dell's cutting-edge innovation lab is located, where they test out the latest in AI (Artificial Intelligence), 5G, and other IoT-based ventures.
The other Dell assembly plants are located in China, Malaysia, Brazil, and the United States.
Each plant is dedicated to the assembly of a separate product SKU in order to make the whole process more streamlined.
Let's take a look at where some of Dell's most popular laptop models are assembled:
Latitude laptops are aimed at the no-nonsense business class of consumers who want a reliable and unassuming laptop for everyday work.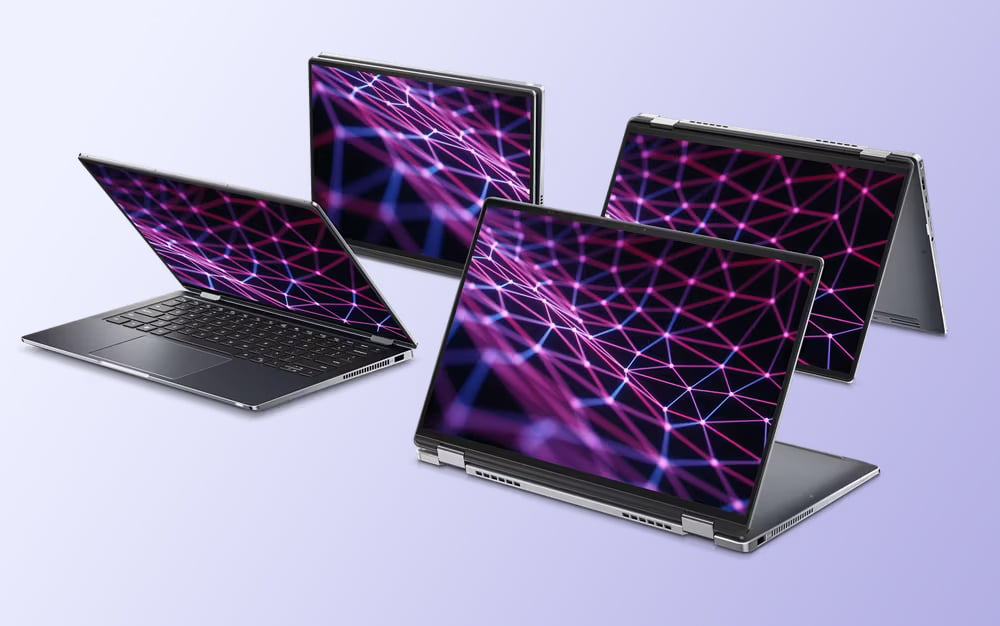 Once its components are manufactured by Compal in China, the parts are assembled in Dell assembly lines in China, Taiwan, and Brazil.
Inspiron laptops are general-purpose computers aimed at a very wide customer base. These are manufactured and assembled at Compal's factories before being shipped out to Dell.
Vostro is a line of laptops that is mostly geared toward small businesses. Just like the Latitude, the Vostro series of laptops are assembled both in China as well as Sao Paulo, Brazil.
Precision laptops are built to be mobile workstations for power users with a heavy workload. These are also built solely by Compal in China.
The XPS line is undoubtedly the most prestigious in Dell's portfolio and is generally considered a direct competitor to Apple's MacBook Pros.
These premium laptops, as well as those that fall under the Alienware umbrella, are assembled by Compal in China.
To learn more about what separates Dell's Precision branding from the XPS line, check out our detailed breakdown.
Who Are Dell's Component Suppliers?
As already mentioned, Dell outsources the production of its computers to ODMs who then follow Dell's schematics and handle the entire manufacturing process.
In a similar way, Dell also gets the help of companies that mass-produce certain computer components.
Using a third-party manufacturer for these purposes makes it much easier and more cost-effective to build laptops and PCs at the scale which Dell needs.
You might be wondering what the difference between a supplier and an ODM is.
Well, these two terms are not mutually exclusive, but a company can act as both a supplier and an ODM, as you'll see below.
Here's a list of components used in most Dell computers and the companies that supply them:
Display Panels: AU Optronics, BOE, LG Display, Sharp, Innolux, Samsung
Touch Panels: TPK
Notebooks and Laptops: Compal, Foxconn, Pegatron
Networking: Foxconn, Fibocom, Celestica
Processors: Intel, AMD
Storage: Kingston, ADATA, Seagate, Toshiba, Western Digital
Memory: SK Hynix
Batteries: LG Chemical, Simplo
FAQ
Are Dell Computers Made in the USA?
Dell used to build all their computers (from laptops to high-end desktops) in their facility in Texas.
Now though, they've spread out their manufacturing and assembly processes worldwide.
The Texas plant now handles servers and other industry-grade computers.
Is Dell a Good Brand?
Dell has become synonymous with quality Windows laptops and PCs that are stylish, durable, and powerful.
Their products cover a wide range of price points and have garnered many loyal customers over the years.
Dell computers are amongst the most popular across the globe and there's a very good reason why.
Is the Dell XPS Worth It?
Absolutely! The XPS is a premium line of laptops that offers the absolute best build quality, design, and performance.
As a result, they are commonly referred to as the MacBooks of the Windows world.
Over to You
Have you used any of Dell's computers and, if so, what was that experience like? Let us know in the comment section down below and, in case you need any help, head over to our forum and ask away!