Adobe InDesign is, undeniably, the most popular page layout design software on the market, and it has held that spot for as long as one can remember.
It was released back in August of 1999 and has essentially become the industry standard for designing posters, magazines, newspapers, books, brochures, and everything in between.
Moreover, anyone who's even remotely acquainted with Adobe Illustrator (or any similar piece of software) can — with moderate effort and diligence — master the ins and outs of InDesign and create stunning layouts. It's not a carbon copy, of course, but there is a solid enough overlap nonetheless.
InDesign is a truly spectacular program, which begs the question: how powerful does your hardware need to be for it to run properly?
Let's take a closer look.
Adobe InDesign Official System Requirements
Adobe InDesign's minimum system requirements are as follows:
Processor: Multi-core Intel CPU (with 64-bit support) or AMD Athlon 64 processor. If you're on a Mac, you'll need a multi-core Intel CPU or one of Apple's latest ARM-based chipsets
Operating System: Windows 10 (64-bit) or Windows 11 (64-bit). If you're on a Mac, you'll need to be on 10.15 (Catalina) or above to run the latest version of InDesign
RAM: 8GB as a bare minimum (with 16GB being the recommended amount)
Storage: You'll need at least 3.6GB of available disk space for the installation (4.5GB if you're on a Mac). Additional space may be required. An SSD is recommended for faster performance
Display Resolution: 1024×768 (1920×1080 recommended)
Internet connection: An online connection is required in order to download, install, and activate Adobe InDesign
Our Take on the Official Adobe InDesign System Requirements
They're pretty good, if a bit vague. "Multi-core" processor doesn't really tell you much nor does it explain how well (if at all) InDesign scales with more power and available resources.
Fortunately, the software itself isn't all that demanding. Still, its requirements do scale with the complexity of your projects.
If you're just doing a relatively simple brochure or a pamphlet, then you can definitely get by with an older computer/laptop.
If, however, you want to tackle large, visually complex projects and layouts, then having a bit of performance headroom will definitely come in clutch.
InDesign, much like any other software geared towards content creation, can become fairly taxing on your hardware once you start pushing it, but that heavily depends on the kind of work you do.
For regular, relatively simple projects, a "standard" (i.e. not stupendously powerful) machine will get the job done.
For professionals (or those striving to acquire such a title), building/buying a sufficiently powerful computer should definitely be a top priority.
GPU Acceleration — Only on MacOS
Adobe InDesign, at least at the time of this writing (Q1 2023), does not support GPU acceleration on Windows machines — only those running macOS. Labeling such an omission as scandalous might sound overly dramatic, but it doesn't make it any less true.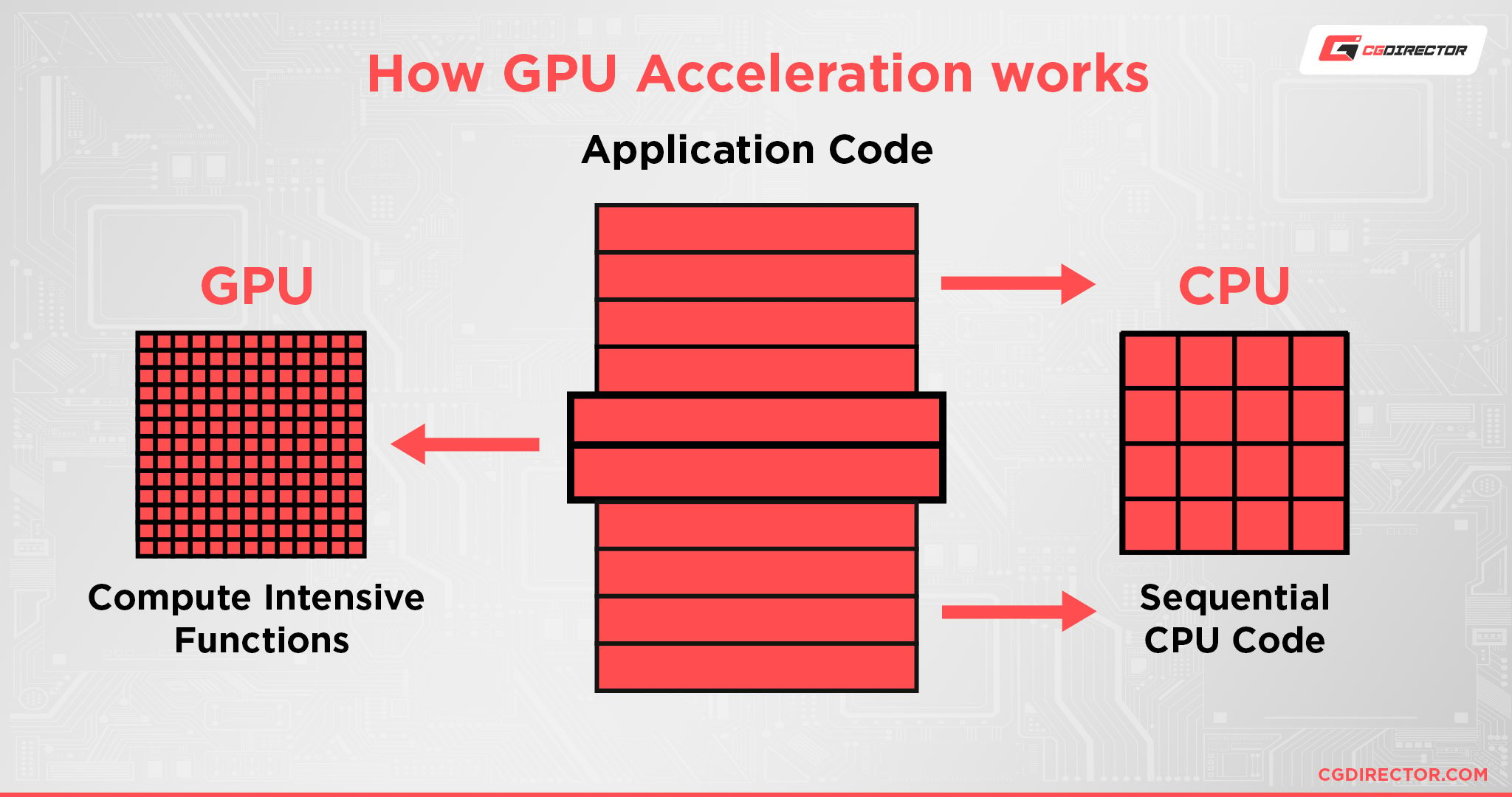 Then again, no one should be overly surprised given Adobe's tendency to favor macOS over Windows.
On, say, 1080p or 1440p displays this might not be that big of an issue, but more and more people are starting to switch to 4K or other HiDPI monitors found on Microsoft's Surface Pros and the like. With so many pixels to handle, your CPU might start struggling a lot sooner than you'd expect.
GPU rendering on high-density displays makes the rendering of your projects and documents a lot faster while scrolling, zooming, panning, and so on. Moreover, your projects can display their images in their full resolution and fidelity without impacting your performance.
This, unfortunately, is only available on macOS-based machines that have at least 1GB of VRAM (with 2GB being recommended). If you have such a device, make sure to turn on GPU Performance in the appropriate settings pane.
Will this (highly sought-after) feature ever be released for Windows? That's a given, but there's still no timeline for its implementation at this point in time, so it might take a while.
With all of this in mind, going with a Mac will result in a noticeably superior experience — in InDesign, at least.
CPU (Processor) Requirements
A four-core, four-thread processor should be the absolute minimum spec-wise.
Adobe InDesign performs best on CPUs that have exceptional single-core performance.
Most of its features don't really scale with incredibly powerful processors, so going with, say, eight cores won't make that big of a difference. You should obviously go with the most powerful option (budget permitting), but there's definitely a point of diminishing returns.
GPU (Video Card) Requirements
Any kind of dedicated GPU will get the job done. It doesn't have to be a beastly, spec'd out behemoth nor a triple-slot monolith — a three, four, or even five-year-old graphics card will suffice.
You might even be able to work on some simpler layouts and designs on an integrated GPU, but your "mileage" will vary.
As already mentioned, there's still no GPU acceleration on the Windows version of InDesign, so if you're working on incredibly complex projects, going with a Mac might be the more worthwhile option.
That being said, by no means is a Windows-based computer incapable of tackling your designs and layouts.
Far from it.
RAM (Memory) Requirements
You can definitely get by with 8GB of memory but, if possible, try to spring for two 8GB modules — that way you'll have 16GB of RAM in total, which'll also be running in dual channel.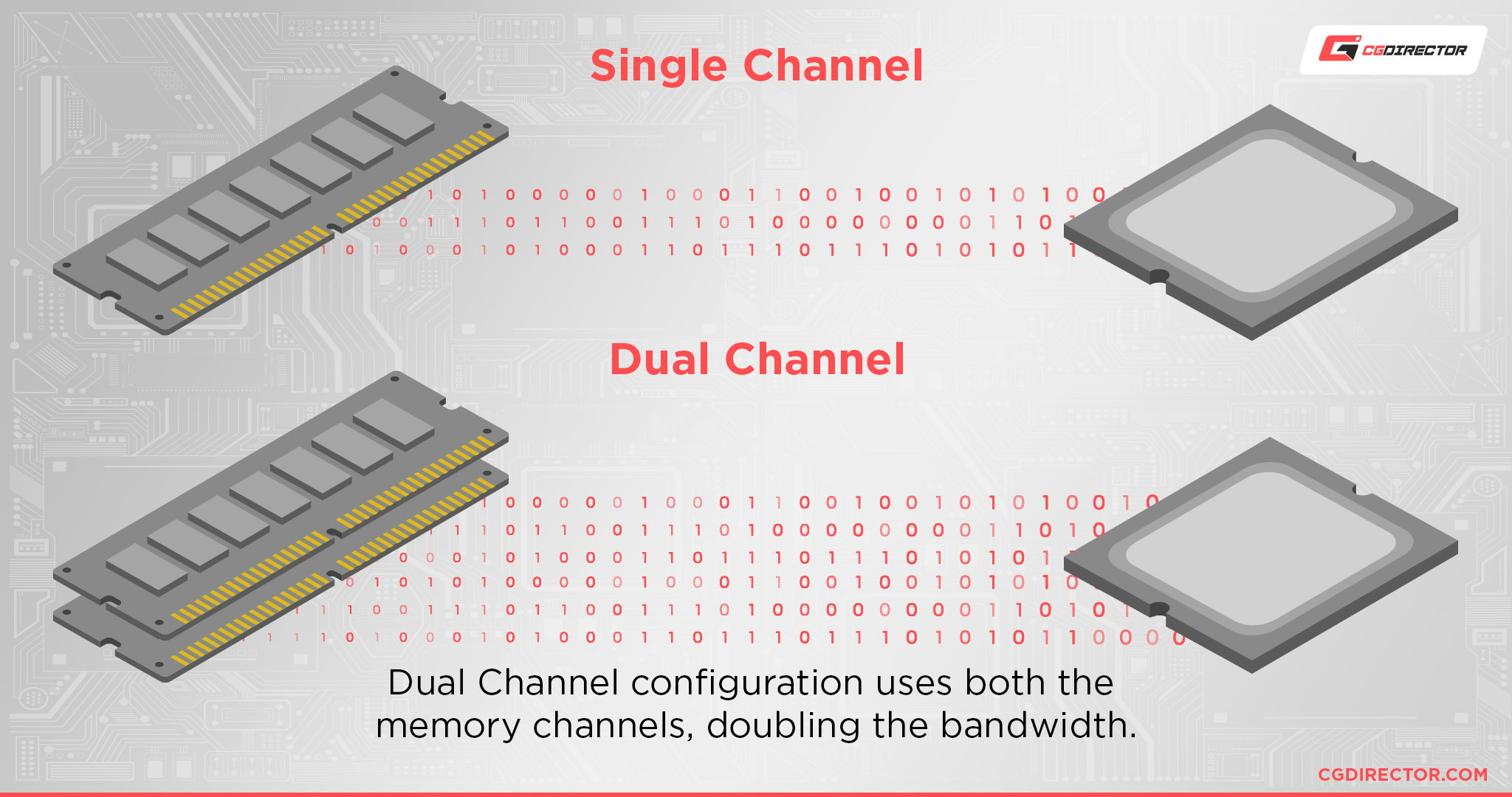 InDesign can, by all means, hog a lot of your available memory, but it's not all that demanding for standard workloads and projects.
If, however, you like to have a dozen tabs open in Chrome, or perhaps you're copying/pasting something from a different Adobe application, then — with 8GB — you'll quickly reach a very debilitating bottleneck.
That's why having 16GB is for the best.
Other Requirements
Having a bright, color-accurate display (preferably one that's 1440p or above) would no doubt serve as a tremendous boon to your creative endeavors.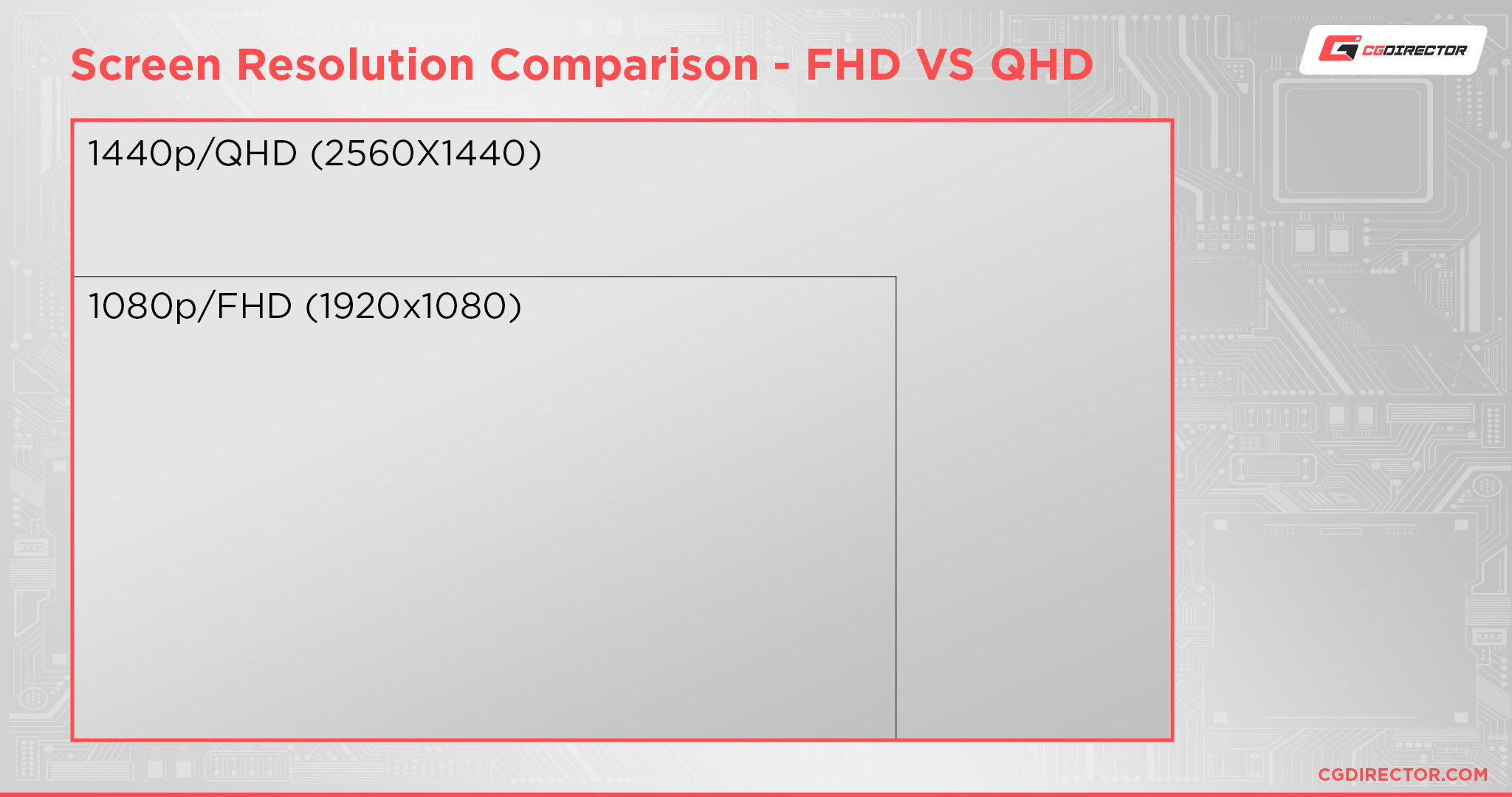 It's not a must, obviously, but having a bigger and more pixel-dense canvas to view your work on is a far bigger benefit than one would expect.
Finally, make sure you're using an SSD instead of a mechanical hard drive. That'll not only speed up your entire operating system but positively affect InDesign's performance as well.
Other than that, no other bespoke peripherals or hardware is necessary to harness InDesign's incredibly versatile featureset.
Our PC Build Recommendations for Adobe InDesign
As you've probably gathered by this point, Adobe InDesign is by no means the most demanding piece of software on the market. Still, it, too, can become a serious "resource hog" once you start working on very complex projects.
As always, having a bit of performance headroom is very much preferred and, realistically, you're rarely going to be using just InDesign in a vacuum — you'll probably use, say, Adobe Illustrator at the same time, so you're pretty much building a PC that can handle everything rather than just a singular application.
And, who knows, maybe your workflow will grow and evolve as the months and years go by. That's why buying more powerful hardware is always the way to go (finances permitting).
With that in mind, here are three builds (for three entirely different budgets) that will all get the job done:
Entry-level Adobe InDesign PC Build at $700
Mid-range Adobe InDesign PC Build at $1000
High-End Adobe InDesign PC Build at $1500
How to Check Your Current Specs to See If You Can Run Adobe InDesign
If you want to check whether your existing PC/laptop is capable enough to run Adobe InDesign — but are unsure of where to start — make sure to give our in-depth guide a look.
We've made sure to cover all possible bases and, once you're done reading it, you're bound to have a more comprehensive understanding of your entire set-up and whether or not it warrants an upgrade.
How to Upgrade Your PC to Run Adobe InDesign Faster
If you already have a solid enough PC — one that can handle InDesign without much trouble — but still want to make an upgrade or two, we suggest you take a look at the following article.
In it, we've outlined what you need to focus on the most and, by proxy, where you should invest your hard-earned money.
And, as always, in case you need any assistance, head over to our forum!
Conclusion
Adobe InDesign is truly a one-of-a-kind piece of software. You can, by all means, use it as a standalone program, but its biggest strengths only come to the surface once it is combined with Adobe Photoshop or Illustrator (or both, depending on your workflow).
InDesign has become an industry standard for a very good reason. Its featureset is immense and has everything one could ever want for creating page layouts, brochures, pamphlets, books, newsletters, and everything in between.
It's also not as demanding as some other programs that Adobe has to offer, although that, too, varies wildly depending on your workflow and its complexity.
Affinity Publisher is, one could argue, the only true competitor that can match its features, but it's neither as widespread nor as popular. Whether that'll change in the future still remains to be seen, but it's nice that there's an alternative worth mentioning.
FAQ
Let's go over a few potential questions you might have regarding Adobe InDesign and its system requirements:
How Much RAM Do I Need for Adobe InDesign?
You should have 8GB — that's the bare minimum. With 8GB of memory, you'll be able to tackle regular-sized projects that are not too demanding or comprehensive.
That being said, as soon as you start pushing it to its limits (or start using a different Adobe application at the same time) your computer will start slowing down and you're not going to have a good time.
That's why having 16GB is always recommended for these kinds of applications. The amount of RAM you need depends heavily on the complexity of your projects.
Can You Run Adobe InDesign on a Tablet?
There's no iOS/Android version of Adobe's InDesign, at least at the time of this writing.
That'll probably change in a few months or years' time given Adobe's track record and overall willingness to adapt its biggest and most prominent applications over to smaller, touch-friendly displays, but no announcement has yet been made.
If you happen to have a Windows laptop/PC that has a touch screen, you can at least use the built-in InDesign Touch workspace.
It's not necessarily all that intuitive, but having one more way to interact with your layouts and designs sure is a welcome bonus.
Does Adobe InDesign Require a Good PC?
It requires a solid PC, nothing more, nothing less.
A processor that's a few generations old (with a GPU that's about the same age and 8GB/16GB of RAM) and a fast SSD will provide you with perfectly acceptable performance.
If you want to create page layouts for a living — i.e. use InDesign on a daily basis as a creative professional — then buying a slightly more powerful computer (one that's a bit more up-to-date) should definitely be a top priority.
Is InDesign Better Than Illustrator?
It's a different kind of tool, one that is used to tackle a completely different kind of assignment and project.
There is a slight overlap between them function- and feature-wise, but they're designed to tackle entirely different tasks: InDesign should definitely be used if you're tackling a project with two pages or more or are creating something with print or publishing in mind.
Is Adobe InDesign Difficult to Learn?
That depends. If you're an absolute rookie then yes, it might be a bit too overwhelming.
If you have at least some experience with vector-based programs and a solid enough grasp of page layout design, then you won't have that big of an issue figuring everything out.
Or most of it, at least.
InDesign is, at its core, a user-friendly piece of software, but it does require you to have at least some kind of experience before fully tackling its impressive featureset.
Fortunately, even if that isn't the case, the web is packed to the proverbial brim with spectacular, in-depth tutorials, so if you ever run into any kind of hurdle, you'll be able to find a solution within minutes.
Mastering its basics, however, is pretty straightforward and not too demanding, even for a rookie.
Are There Any Alternatives to Adobe InDesign?
There are, the best of which being Affinity Publisher. It is a truly spectacular option that rivals InDesign in a myriad of different ways.
You can basically use it for all the same tasks as InDesign, and there's no monthly subscription fee attached either — you pay $69.99 upfront and that's it.
Moreover, it, much like other Affinity software, it goes on sale every so often, so you can definitely snag it for a lower price as well.
If its price happens to be a bit too steep, there's a 30-day trial available which is four times more than Adobe offers with InDesign.
Whether it's better than InDesign is up for debate, but it sure is a viable alternative and, according to some, a more worthwhile purchase.
For a more comprehensive comparison between Adobe and Affinity's products, you can watch the following video:
Is Adobe InDesign Free?
It is not, unfortunately.
You can, however, download a free seven-day trial and test it out to your heart's content (credit card required). And, should it meet your needs and requirements, you'll then be able to buy an Adobe Creative Cloud membership (paid either monthly or annually).
You might even be eligible for a 60% discount if you're a student. For more information, give the following link a read.
If you just want an Adobe InDesign subscription, that'll set you back $20.99 a month.
Over to You
What are your thoughts on Adobe InDesign? Did you by any chance test out Affinity Publisher and, if so, how does it stack up in regard to your personal needs and preferences?
Let us know in the comment section down below and, in case you need any help, head over to our forum and ask away!