If you're in the market for a brand new laptop, you must've come across HP's plentiful offerings. This venerable OEM has been around for what feels like an eternity and is amongst the most revered companies around.
Are its laptops any good, though? Are they really worth the asking price? That, as always, is a hard question to answer as it all depends on your personal needs and budget.
HP, much like the vast majority of its competitors, tries to cater to as many different users and use-cases as possible so as to stand the best chance of generating revenue.
It makes stupendously powerful gaming laptops but also thin-and-light ultrabooks that are geared toward productivity workers, creative professionals, and students.
Fortunately, this approach hasn't diminished its attention to detail.
HP is sort of a jack of all trades when it comes to laptops, but other than a few wholly spectacular business-oriented models, it doesn't have anything that truly stands out. This, however, is far from a bad thing.
HP Laptops — Always a Solid Choice
Most companies, in an attempt to reinvent the wheel and lure in potential buyers, skimp out on the basics.
For one reason or another, they don't focus as much on the things that matter most: the screen, build quality, typing experience, trackpad performance, I/O, and so on and so forth.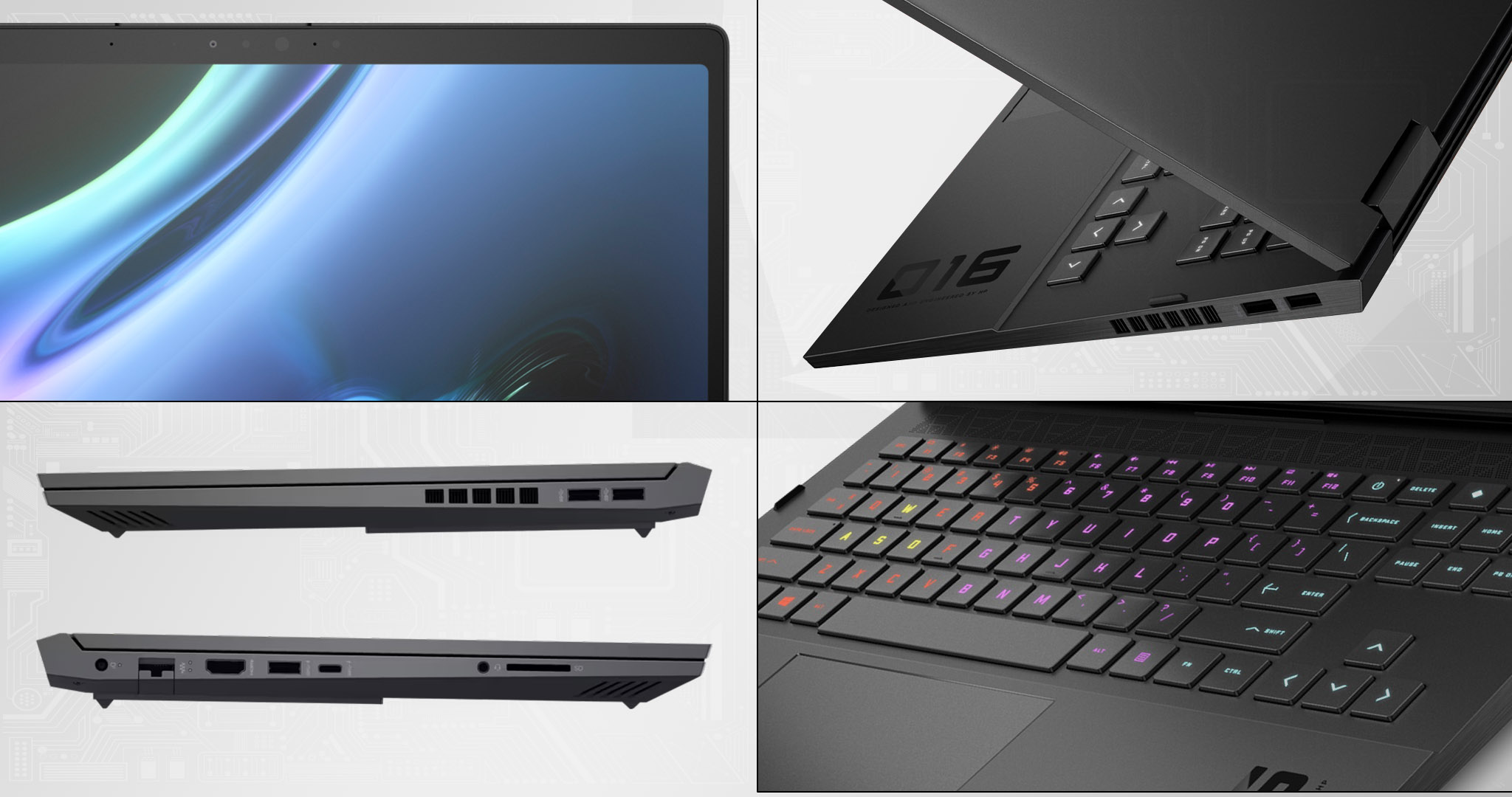 And so, in a worst-case scenario, you can easily find yourself spending upwards of two thousand dollars on a laptop that, while mind-bogglingly powerful, doesn't get the fundamentals right.
HP, in that sense, takes a more cautious approach, which is why it hasn't gotten nearly as much bad press as some of its competitors — it doesn't have as many QC issues, nor is it universally lambasted for having poor customer support.
HP is by no means perfect, and it, too, is not exempt from questionable design choices and bad batches, but, one could argue, it didn't have as many duds as some other manufacturers — a direct by-product of its cautious (and somewhat stale) approach.
According to Statista, HP had the second-largest share of the market back in 2022 (19.4%), with Lenovo leading the pack with an even more impressive 24.1%. Dell, for reference, came in at 17.5%, with Apple finishing below the 10% mark (and ASUS and Acer trailing behind even further).
These results cover the entirety of the personal computing space, but the point stands nonetheless — HP is as big a "player" as they come.
To maintain such a dominant position — in a market as competitive as the one that encompasses personal computing — is a feat worthy of respect, and it shows ample business savviness and a kind of deftness seldom seen.
That doesn't, however, mean that HP's laptops are right for you and your particular use-case. There is, after all, a host of different OEMs out there — each of which has a fairly diverse product stack on offer.
HP Laptop Portfolio — Full Breakdown
HP targets a fairly wide range of demographics and use-cases, so let's dive a bit deeper into its (surprisingly varied) product stack:
Business and Productivity Laptops
This is where HP shines brightest.
Its business-oriented laptops are some of the best and most beautiful on the market; they also pair some truly amazing build quality with stellar inputs, a respectable (if, at times, austere) port selection, jaw-dropping displays, and a level of craftsmanship seldom seen.
All of this comes at a price, though.
The Spectre and Dragonfly lines are comprised of some of the most visually striking laptops you'll ever lay your eyes on.
These laptops are essentially competing with the XPS and YOGA lines from Dell and Lenovo, respectively, and are amongst the most premium on the market — in every possible sense of the word.
These laptops, despite their tremendous MSRPs, are only designed to handle general productivity work. They're not meant for gaming, content creation, video editing, or anything in between.
They can definitely handle such workflows but only to a certain degree due to their power-constrained processors, integrated graphics cards, and, more often than not, limited amounts of available memory.
HP also has the ProBook and EliteBook lines, both of which are wholly specific. The EliteBook, in particular, is to HP what ThinkPads are to Lenovo, although they're nowhere near as popular or beloved.
In any case, these are essentially geared towards business users, engineers, and businesses/enterprises both small and large — the kind of companies that tend to buy these in bulk.
Most of them come with Intel vPro CPUs (with a few Ryzen variants out in the wild and, presumably, more on the way), numerous security features, ample support for legacy I/O, optional LTE connectivity, upgradeable RAM (depending on the model), and, more often than not, an incredibly high price tag.
Some models do stand out for their repairability, but that, to the average consumer, doesn't really mean much if it comes in tow with a high MSRP.
For business, though, it is a tremendous boon — for reasons that need no explaining.
The thing is, they're not exactly better than Lenovo's ThinkPads and, to make things even more complicated, they share many of the same components as HP's other offerings.
There's very little differentiating them which means that you should, by all means, read and watch as many reviews as you possibly can before making any kind of purchasing decision — lest you end up overpaying for a laptop.
For business users and businesses, they're pretty darn good.
For everyone else, though, there are many other more viable options, most of which actually carry a smaller price tag.
ProBook laptops, on the other hand, have a very similar "DNA" but they're not as well-built and long-lasting (amongst other things).
"Everyday Laptops"
These laptops are the most affordable in HP's line-up and, well, the least recommendable. They are, in most cases, severely underpowered and are about as good as one can expect for the asking price: they start at $399.
They're generally pretty okay given their MSRPs, but will nonetheless be unable to deliver a respectable level of performance, be it now or in a few years' time.
They're not all bad or underpowered but, when compared to what else is out there on the market (be it new or second-hand), they're just hard to recommend.
Pavilion — Much Better Than Expected
There's also the Pavilion line of laptops; these machines are geared towards general productivity work and, despite their above-average build quality and impressive spec sheets, they're pretty darn affordable.
These are the absolute best possible choice for the budget-minded. They're very well-priced and are about as well-rounded as it gets. They have great displays, top-notch keyboards, and a very respectable selection of ports — and they're not badly built, either.
There's really nothing to complain about, especially for the asking price.
The Pavilion Aero 13, in particular, stands out as a "jack-of-all-trades" and is one of the best ultrabooks in its price range:
Better yet, Pavilion laptops (and many others, for that matter) tend to go on sale every couple of months, which means you can get them for even less than what they're supposed to be retailing for — an absolute steal, all things considered.
This is the one area where HP has an upper hand over basically all other OEMs.
Its "mid-range" laptops are miles ahead of their competition and, despite not being the most flashy in regards to their aesthetics, are still an exceptional choice for those who want well-rounded machines that aren't going to break the bank — laptops that tick all the right boxes, in other words.
For Content Creators
HP's ENVY line is sort of geared towards creatives and content creators but, depending on your personal workload/type of work, they may or may not be the right choice. Ditto for a few Spectre models.
Most of them are mighty impressive, and they do, in most cases, come with very bright, color-accurate displays, but they don't always feature dedicated graphics cards and are — depending on the SKU — fairly limited in regards to their processing power.
That makes them a good choice for some Photoshop/Illustrator work or, say, a light 1080p or 4K edit in your NLE of choice, but that's about it.
If you need more horsepower (by which we mean H-series CPUs and dedicated GPUs alongside ample amounts of RAM), you'll have to go with a bigger model (as is so often the case).
If you're a creative professional (i.e. someone with a truly demanding workload), only the ZBook Workstation laptops from HP are worth considering because of their phenomenal screens and top-notch internals; that being said, they're often way too expensive and, at those price points, there are many other options on the market.
Gaming Laptops
HP has a myriad of different gaming laptops on offer and, more often than not, they're pretty affordable (a relative term, if there ever was one) for the components they have deep within their enclosures.
They're not the best on the market by any stretch of the imagination but are still a viable choice for those who want to burn the midnight oil whilst climbing the ranked ladder.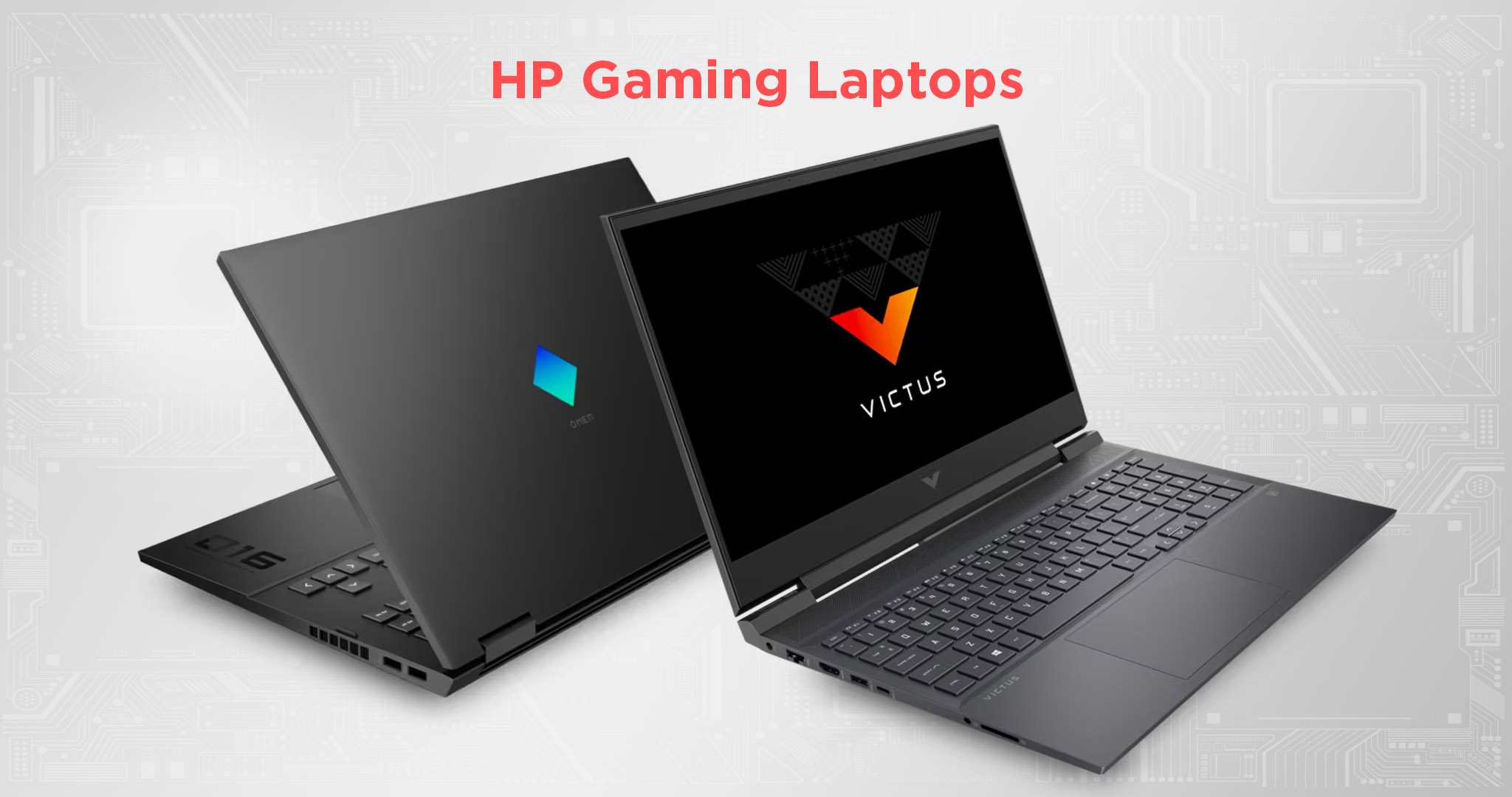 Their biggest weaknesses (and this, naturally, varies from one model to the next) are their wobbly hinges, subpar enclosures, and, at times, dreadful screens — displays that lack brightness and color accuracy.
Depending on the SKU, we're talking 250 nits of peak brightness with sub-70% sRGB coverage.
This doesn't just eliminate any kind of potential for content creation, but it also results in a pretty abysmal gaming experience.
This is by no means a universal flaw of HP's gaming laptops, but it certainly is something you need to be aware of.
Specs-wise, they're quite powerful and, more often than not, reasonably well-cooled. Perhaps best of all, they can often be found on sale, in which case they're definitely worth checking out, despite their inherent weaknesses.
Just make sure to read the spec sheet before making any kind of purchasing decision as the quality of their displays tends to vary wildly.
If you're after a gaming laptop from HP, you have two lines to choose from: OMEN and Victus.
The former generally have better displays (although by no means is that a rule), higher-end specs, and better thermals alongside improved build quality as well.
The latter, in some cases, cut a few too many corners in order to get the price down, but is nonetheless an option worth exploring, especially for the budget-minded and those who don't need the absolute latest and greatest internals money can buy.
Conclusion — Are HP Laptops Any Good?
They absolutely are. Whether they're the best pick for you specifically is up for debate.
There's a host of different OEMs out there and, frankly, their laptops deserve ample attention as well (if not even more so).
HP's business-oriented laptops are amongst the finest on the market, rivaling the very best that Dell, Lenovo, and ASUS have to offer.
It also has a few snazzy convertibles that fall under the ENVY and Spectre lines, all of which are quite spectacular (but, at times, a bit too expensive).
Overall, HP has a laptop for every kind of user, but so do its competitors, so it all boils down to the nuanced specifics and creature comforts you happen to be after the most: who has the best keyboards, the best selection of ports, components, and displays for the asking price?
Who gives longer warranties and whose laptops tend to go on sale the most often?
These questions are of paramount importance and they should, by all means, guide you towards making the best possible purchasing decision.
FAQ
Let's go over a few potential questions you might have regarding HP and its stacked portfolio of laptops:
Are HP Laptops Any Good?
They absolutely are!
HP doesn't skimp out on the "basics" and, more often than not, tends to focus on the overall user experience and all the many creature comforts that end up defining it — a good enough screen, respectable build quality, a keyboard that's a joy to type on, a serviceable trackpad, ample ports, and so on and so forth.
And, perhaps best of all, its laptops tend to go on sale on a fairly regular basis, so if you're not after the latest and greatest components money can buy, you can easily snag any of HP's previous models at an incredibly good discount.
Is HP a Reputable Brand?
Without a shadow of a doubt. HP has been around for what feels like an eternity and is amongst the most revered OEMs out there.
It doesn't necessarily have the best laptops for each kind of user and use-case, but it nonetheless covers a very respectable gamut of scenarios and demographics.
HP, while by no means perfect, is still one of the biggest OEMs out there, and, needless to say, it is no more or less reputable than the likes of Lenovo or, say, Dell.
Which HP Laptop Should I Buy?
That depends on your needs and overall preferences.
If you're after a gaming laptop — one which could easily serve as a machine for content creation, 3D modeling, and whatever else — we would suggest going with a top-of-the-line HP OMEN.
Budget-conscious buyers (with the same goals and needs) should give HP's Victus line a look as it still delivers the same core experience at a lower price. Just make sure to read the "fine print" as some models don't offer nearly as good of an experience as others.
Business users are sort of spoiled for choice — HP has a myriad of different laptops and laptop lines on offer, each of which has its own unique allure.
Those who want a stellar ultrabook that checks all the right boxes should go with an ENVY model. They're absolutely amazing, stellar to look at, and are built surprisingly well for the asking price.
The Ryzen-based ones offer incredible battery life and stellar performance as well, so they're sort of the "go-to" recommendation as far as HP laptops are concerned.
Over to You
Have you ever used any of HP's laptops and, if so, what was that experience like? Let us know in the comment section down below and, in case you need any help, head over to our forum and ask away!