Picking gifts for a loved one is never easy.
However, add the complexity of technology into the mix, and it can get pretty frustrating. From personal experience, I know that people around me struggle to come up with gifts for me because my interests lie in areas that they don't fully understand.
What's more, all our interests seem to revolve around products that cost a pretty penny. It doesn't have to be.
This holiday season, we thought we'd come up with a list of gifts in various price ranges for content creators, Animators, Digital Artists, coders, and other professionals who seem to be surrounded by computers and screens all the time. Please feel free to throw in other ideas.
This is just something we came up with to help holiday shoppers do their thing. What's more, we might even get a tip or two from our readers!
Art-of Books
If you're buying a gift for someone with a creative mind or who works in the Computer Graphics Industry, chances are they love animated movies.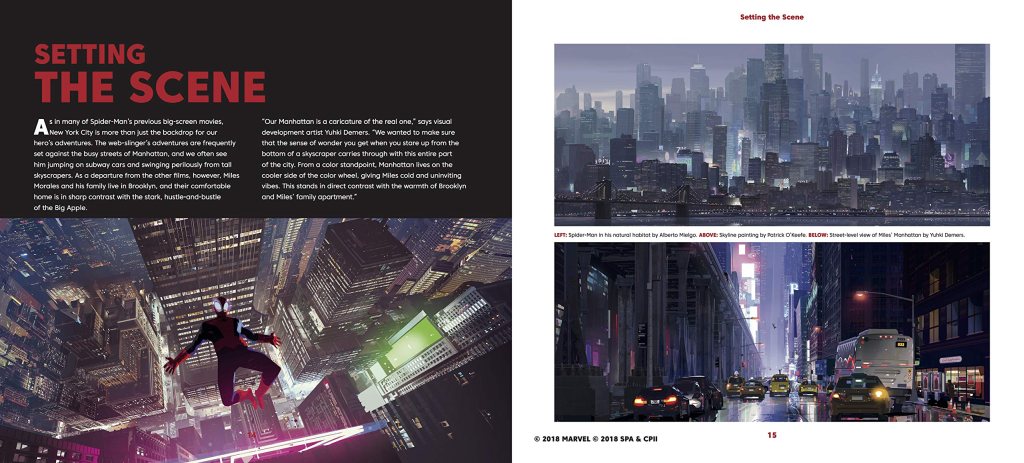 Disney, Pixar, and many other Filmstudios put together books that show how their movies are made. You'll find sketches, mood-boards, character studies, storyboards, 'CGI-making-of's of your favorite films in these so-called "Art-of" books.
Here are some of our favorites that would make a great gift:
A Custom Mousepad
A mousepad doesn't have to be boring. There are plenty of businesses that sell high-quality custom mousepads. You can pick a favorite memory, wallpapers from one of their favorite games, movies, or books, or even just other pre-made designs as the face for your mousepad.
A few outlets are running Christmas discounts as well.
A Google search for something like 'custom mousepads,' followed by your country, should turn up quite a few decent options.
Indoor/Tabletop Plants and Plant Pots
Sometimes, it's good to step away from technology entirely and go another route. An indoor plant can be a very fulfilling gift for those who take pride in their workspace. I've found that just having a plant on my desk makes me want to keep the clutter away as much as possible too.
That said, my poor desk drawer did bear the brunt of this 'sudden' cleanliness. But I digress.
Picking a plant can be a bit more complicated than you expect because you must account for factors like maintenance, shedding, fragrances, and so on. If you're shopping for indoor plants, look into Devil's Ivy, Aglaonema, or Philodendron. For a marvelous citrusy fragrance, go with Lemon Verbena.
For more information about care and upkeep for indoor plants, here's an excellent guide by Ambius.
Professional Training Books
Nothing says the holidays like some solid study material, eh? For animators, Digital Artists, video editors, photographers, and all sorts of professionals who love what they do, learning more can be an enjoyable experience.
However, for this gift, you'll have to put in some research time to find out more about what applications your friend or loved one usually spends their time on, how long they've been using it, what sort of work they'd like to do in the future, and so on.
Here are a few examples that might help you along –
For non-creative tech-enthusiasts, here's another Book which is fascinating and goes in-depth on how Computers "think":
Wacom is a well-known name in the industry with a range of products catering to beginners and professionals alike.
The Wacom One is a beginner's drawing tablet that is quite useful for professionals using Adobe Photoshop, Adobe Illustrator, Corel Draw, Autodesk Sketchbook, and similar applications.
If you've noticed a loved one struggling with their mouse as they learn to work with those kinds of applications, the Wacom One would be an excellent choice. It is compact, portable, and doesn't require a battery.
The pen is pressure sensitive and pretty accurate. It'll take some getting used to, but it's well worth the effort.
Avoid this gift if the person you're gifting it to already has a drawing tablet of some sort connected to their PC. It'll likely be either the same one or a more professional one.
If there's one thing almost every Animator and Digital Artist loves, it'll be their regular cup of Joe. After a bit of research (admittedly not enough to find the very best one out there), I did land on a compact coffee brewer that looks classy and is rated quite well.
At just 5 inches wide, the Keurig K-Mini Coffee Maker can easily slide into a comfy corner. You will need to spring for K-Cup Pods from their store to get your coffee fix, so this isn't a good gift for those who have specific coffee bean preferences or have their own coffee brewer already.
When it comes to finding a gift for someone who loves to tinker away on new projects, you can confidently pick an Arduino. To put it simply, an Arduino is a basic building block that can be used to build more complex digital devices.
For example, I spent hours tinkering away on an Arduino, trying to get my outdoor lights to turn on as soon as it's dark enough using a connected light sensor.
You can solve real problems quickly once you get the hang of it. From building a robotic pet to turning on lights using a timer, anything's possible.
PS. You can also spring for a starter kit if you want to get them going quickly. Also, if they're new to this, you can point them to Arduino Project Hub.
This one is one of the costliest items on this list! You might be surprised to find how much good monitor stands cost. For those using two monitors, desk space is a valuable asset.
With one stand from each monitor taking up space, not to mention the monitors themselves, it's going to get a bit too tight for comfort.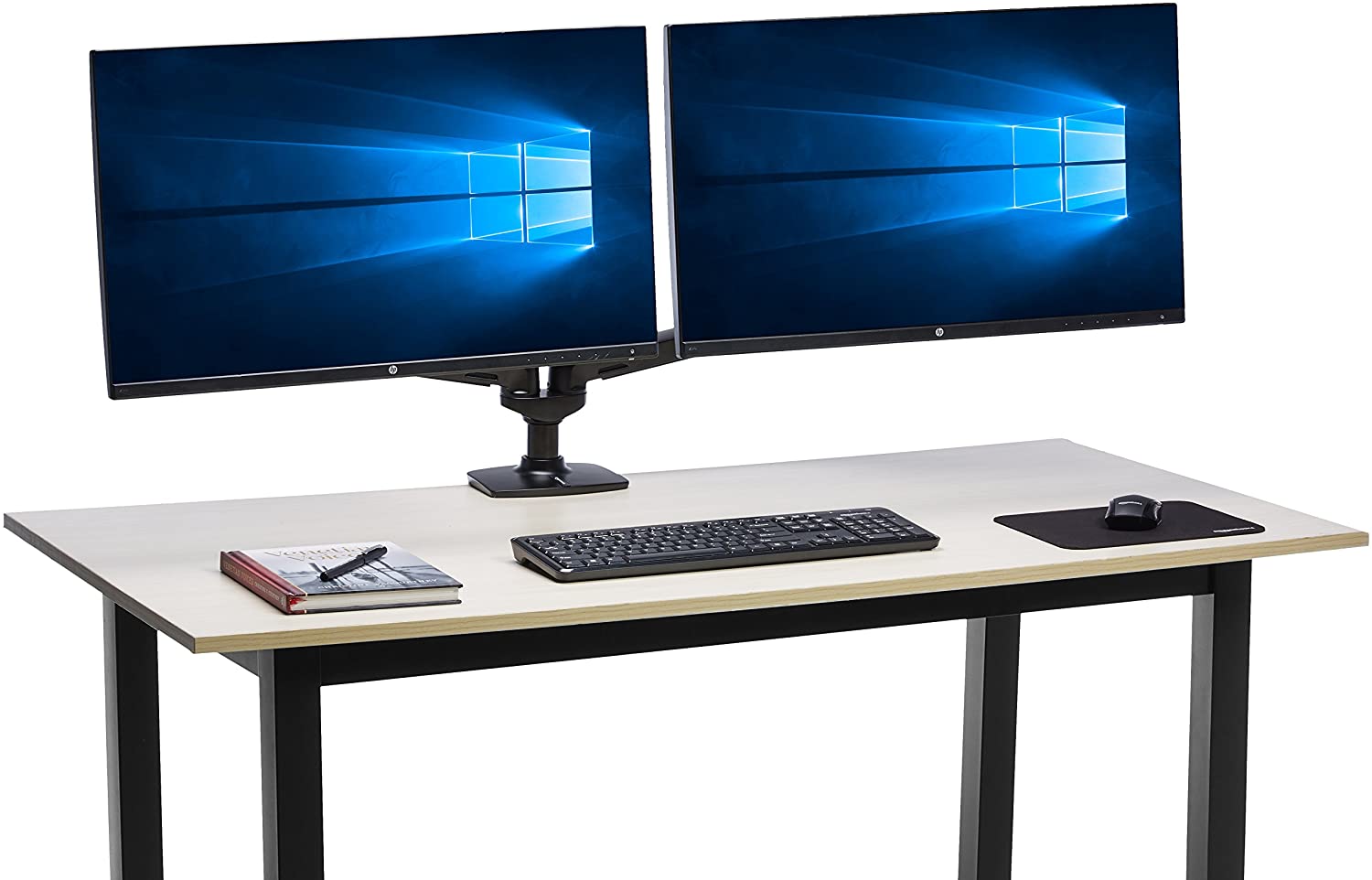 Look at your friends or family member's work setup carefully. Check their monitor models and search whether they're VESA compatible (you can also ask us down in the comments below). If they are, these AmazonBasics dual Monitor arms would be the perfect gift for them.
Every tilt and movement on these arms is adjustable and tweakable – allowing for an ergonomic workspace.
Note – Cheaper options ARE available, but I wouldn't recommend them for professional, long-term use.
For those working long hours in front of a computer with constant mouse-clicking, typing, and staring at the monitor – health can take a turn for the worse quite suddenly.
These Serenilite stress balls come in three densities for therapeutic hand exercises that increase blood flow and circulation, reducing carpal tunnel and arthritis symptoms.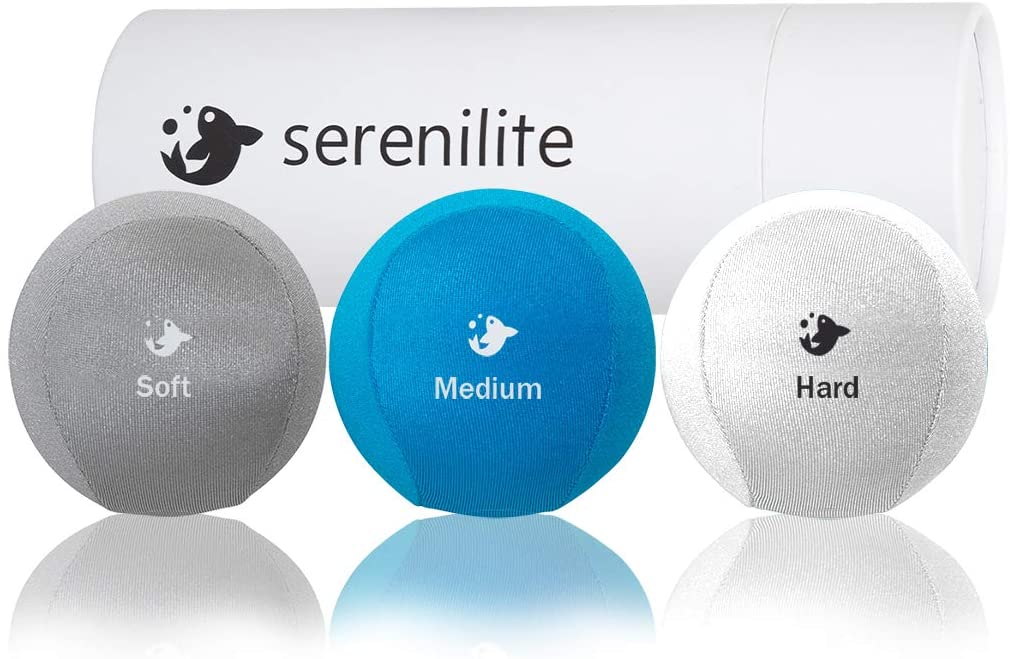 Although I don't use this brand myself, I have a similar set, and it's lovely to take my hands off the mouse and get a good squeeze in whenever I can! It's quite relaxing.
Professional monitors cost a pretty penny, and if you're considering this gift at all, you must really love them! Before you spring for this monitor, please ensure that your loved one isn't already using one of these monitors (or a similar/better one).
This monitor has an insanely high resolution of 5120×2160 and measures in at 34″ diagonally. It also features excellent color coverage – boasting a color gamut of 98% DCI-P3.
With a monitor like this, artists, animators, and video professionals will have ample screen real estate to get work done faster.
I wasn't going to include a mouse on this holiday gifts list, but I was appalled when Alex told me about his mouse situation. Now I absolutely have to include one! Creative professionals usually swear by Logitech's MX Master mice, and the latest iteration seems well-received too.
Although the image might make it seem like a pretty standard product, the Logitech MX Master 3 offers several features that Animators, Digital Artists, content creators, and professionals will find quite useful. Excellent ergonomics allow for hours of use – reducing strain on your hand. A horizontal scroll wheel works in conjunction with the impressive vertical scroll to make viewport navigation a breeze once you get used to it.
However, the ability to use the mouse with more than one system (a button on the bottom switches between your systems) is what sets it apart for professional use.
It's especially handy for those who have a separate workstation and render nodes or even a workstation and work laptop combination. Logitech's Flow Software ties in the experience with seamless cross-system control.
If a loved one is still using a $5 mouse bought off Amazon, I'd definitely recommend this as an excellent holiday gift.
Did you like any of these gift ideas? Have something else in mind? Go ahead and leave a comment below to tell us about what sort of gift you'd like!