Well, it's 2022, and stock issues still plague buyers worldwide. It's been a frustrating experience for many, especially for those waiting on an upgrade for ages.
Larger retailers are all sold out and have waiting lists that span months.
That said, I, and a few people I know in different regions, have had a better experience when trying to find any stock at relatively smaller retailers in our respective areas.
So, we decided to crowdsource a list of places to buy an RTX 3000 series graphics card (RTX 3090, 3080, 3070, etc.) and an AMD Ryzen 5000 processor (5950X, 5900X, 5800X, 5600X).
If you're unable to find any stock at these places either, you can hunt for reasonably priced older hardware to get you by this, quite frankly, insane point in time.
Now, do keep in mind that when dealing with businesses that aren't as gigantic as Amazon, you might have some hassle with returns and/or customer service.
Please do research the company and check for reviews. We have almost no experience with most of the businesses listed here.
Note – Several sellers on platforms like Amazon and eBay are scalping products and selling them at atrociously high prices (way above the MSRP). If at all possible, we'd suggest resisting the urge to pay the premium they demand. Paying their quoted prices gives scalpers more confidence in their business model. It will end up hurting anyone wanting to buy hardware, maybe even you, when the next generation of hardware launches.
The list below isn't exhaustive by any means.
Please leave us a comment or Tweet at us if you know of any others selling PC hardware and/or pre-built systems with the latest hardware at reasonable prices.
We'll add them to this list!
Where to Buy PC-Parts, CPUs, and Graphics Cards in the United States (USA)
Although the North American region has always enjoyed easy and relatively cheaper access to PC hardware than other areas, the current situation has hit them harder than most.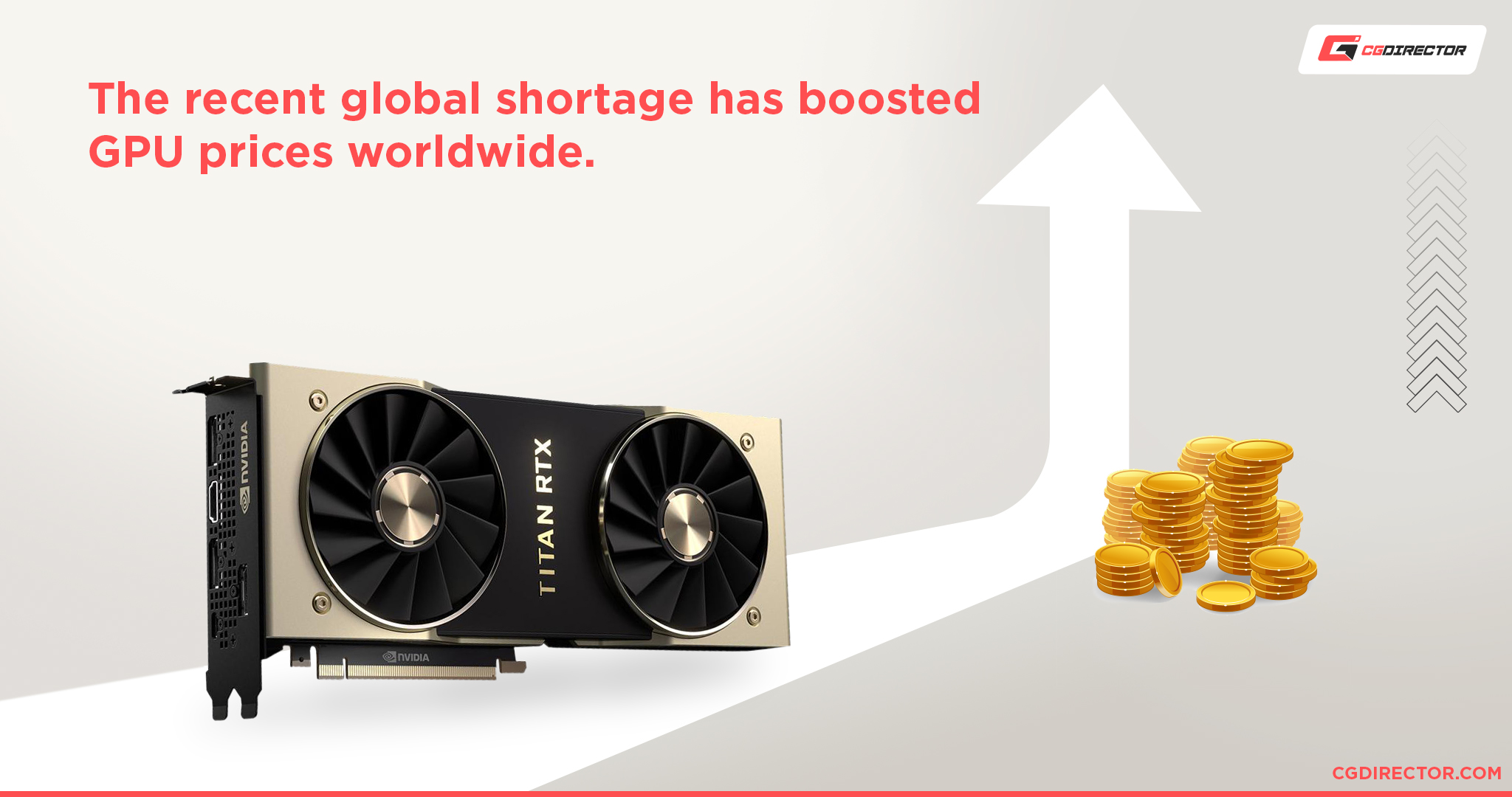 My quest to find a single, in-stock Founders Edition RTX 3080 in the USA was a failure.
However, if you're ready to pay above market (sometimes ridiculous) prices, NVIDIA partner models seem somewhat available – especially at stores like B&H and Microcenter.
Buying a processor like the AMD Ryzen 9 5950X in the US (around the MSRP) also seems too much to ask. I did find a few stores that had the new AMD Ryzen processors in stock, but they were priced well above MSRP.
Do keep checking with as many retailers as possible, though!
Amazon US (https://amazon.com)
[Nvidia Founders Edition] Best Buy (https://bestbuy.com)
B&H Photo Video (https://bhphotovideo.com)
Newegg (https://newegg.com)
Micro Center (https://microcenter.com)
Walmart (https://walmart.com)
TigerDirect (https://tigerdirect.com)
OutletPC (https://outletpc.com)
CPU Solutions (https://cpusolutions.com)
[Import] Computer Universe (https://computeruniverse.net)
Fateka (https://fateka.com)
[Pre-Built] Digital Storm (https://digitalstom.com)
Staples (https://staples.com)
Where to Buy PC-Parts, CPUs, and Graphics Cards in the United Kingdom
New PC hardware was quite tough to track down in the UK. When I did manage to find a couple of AIB RTX 3080 models in stock, I was taken aback by the pricing. However, that seems like the norm for our friends in the UK.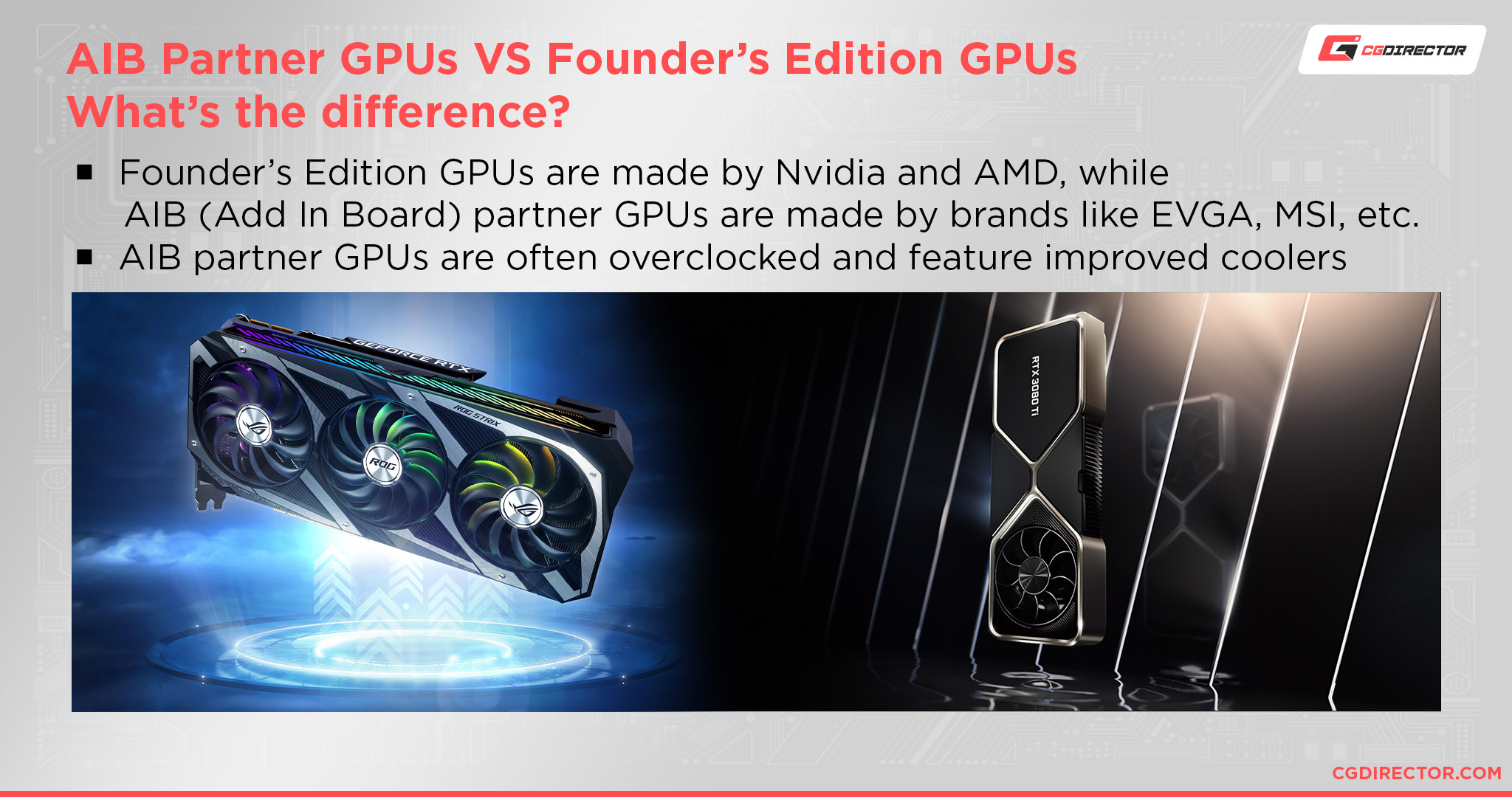 An RTX 3080 Founders Edition in the UK doesn't seem to be listed anywhere. Keep checking the NVIDIA store because I couldn't find these models listed on any other stores.
Scan UK does seem to have stock of AIB models and even new AMD CPUs. That said, it does seem like getting your hands on a CPU like the Ryzen 9 5950X (at somewhere near the MSRP in GBP) in the United Kingdom is an impossible task.
[Avoid scalpers] eBay (https://ebay.co.uk)
Amazon UK (https://amazon.co.uk)
Currys (https://currys.co.uk)
Stak (https://stak.com)
Novatech (https://novatech.co.uk)
Scan UK (https://scan.co.uk)
Ebuyer (https://ebuyer.com)
Overclockers UK (https://overclockers.co.uk)
Newegg (https://newegg.com/global/uk-en)
Box (https://box.co.uk)
Aria (https://aria.co.uk)
Spire (https://spire.co.uk)
Epsilon (https://epsilonpc.co.uk)
AWD-IT (https://awd-it.co.uk)
CCL Online (https://cclonline.com)
[Pre-built] Chillblast (https://chillblast.com)
SafePCDirect (https://safepcdirect.co.uk)
[Pre-built] Punch Technology (https://punchtechnology.co.uk)
Pless (https://www.pless.co.uk)
Where to Buy PC-Parts, CPUs, and Graphics Cards in India
Although Nvidia was selling Founders Edition RTX 3090, 3080, and 3070 directly earlier, the shortages and (I guess) scalpers have caused them to rethink the decision.
If you want to get your hands on something like an RTX 3080 Founders Edition in India, RP Tech is the only place you can use.
It's a queue system, so make sure you register your interest ASAP.
When it comes to new AMD CPUs like the Ryzen 9 5950X, it's relatively easier to source one compared to other regions. Multiple retailers (at the time of putting this list together) had ample stock of Ryzen 9 5950X, Ryzen 9 5900X, and Ryzen 7 5800X in India.
That said, Amazon sellers are still attempting to inflate prices, so I'd recommend looking elsewhere until this insanity ends.
Amazon India (https://amazon.in)
[Nvidia Founders Edition] RP Tech (https://rptechindia.in)
PrimeABGB (https://primeabgb.com)
The IT Depot (https://theitdepot.com)
MD Computers (https://mdcomputers.in)
PC Shop (https://pcshop.in)
TPS Tech (https://tpstech.in)
Vedant Computers (https://vedantcomputers.com)
Compify (https://compify.in)
Games & Comps (https://gamesncomps.com)
PC Studio (https://pcstudio.in)
PC Adda (https://pcadda.com)
TLG Gaming (https://tlggaming.com)
SphinxPC (https://sphinxpc.in)
Where to Buy PC-Parts, CPUs, and Graphics Cards in Germany
Like most of the world, Germany faces a severe hardware shortage as well. Retailers seem to have hardware like the NVIDIA RTX 3080 and AMD Ryzen 9 5900X in stock in Germany, but the prices are…let's say, not ideal.
You can track the availability of NVIDIA Founders Edition RTX 3000 Graphics cards in Germany on NVIDIA's official website.
Full disclosure: I checked the store for over a week and haven't seen a single one become 'available' yet. A few Amazon sellers do list both new graphics cards and processors, but the prices are just too high, from what I saw. I recommend checking other stores.
Nvidia (https://shop.nvidia.com/de-de/geforce/store)
Amazon DE (https://amazon.de)
Alternate (https://alternate.de)
Mindfactory (https://mindfactory.de)
CyberPort (https://cyberport.de)
Computer Universe (https://computeruniverse.net)
Media Markt (https://mediamarkt.de)
Saturn (https://saturn.de)
CSV Direct (https://csv-direct.de)
Conrad Electronic (https://conrad.de)
Where to Buy PC-Parts, CPUs, and Graphics Cards in Canada
Buying an NVIDIA RTX 3080 Founders Edition in Canada has now been left to Best Buy (like the USA). It hasn't improved the stock situation, though, and I didn't see any stock pop up here either. Or maybe I'm just too old and slow now.
I didn't have much better luck with the AMD Ryzen 9 5950X/5900X in Canada either. I did see stock for Ryzen 9 5900X pop up at Canada Computers once, but it was gone within half an hour. Only Mega Computers had any AMD Ryzen 5000 CPUs in Canada at the time of writing.
Amazon CA (https://amazon.ca)
[Nvidia Founders Edition] Best Buy (https://bestbuy.ca)
Newegg (https://newegg.ca)
Staples (https://staples.ca)
PC Canada (https://pc-canada.com)
Canada Computers (https://canadacomputers.com)
Mega Computers (https://megacomputer.ca)
Walmart Canada (https://walmart.ca)
PC Zone (https://pcczone.com)
Memory Express (https://memoryexpress.com)
Shoprbc (https://shoprbc.com)
Vuugo (https://vuugo.com)
iSanek (https://isanek.com)
[Pre-built] The Source (https://thesource.ca)
Where to Buy PC-Parts, CPUs, and Graphics Cards in the Philippines
Buying the NVIDIA RTX 3080 Founders Edition seemed easy at first in the Philippines. However, I found that the listings on Shopee were from unknown/new sellers that had suspiciously low prices or were selling an RTX 3080 for almost 3x the MSRP. Be wary.
AMD CPUs were relatively easier to find in the Philippines, and I could track down both a Ryzen 9 5900X and a Ryzen 9 5950X with ease.
You should be able to grab processors at reasonable prices here, no problem. However, pricing is relatively high. For example, the Ryzen 9 5950X seems to be listed somewhere in the $1200 (USD) neighborhood.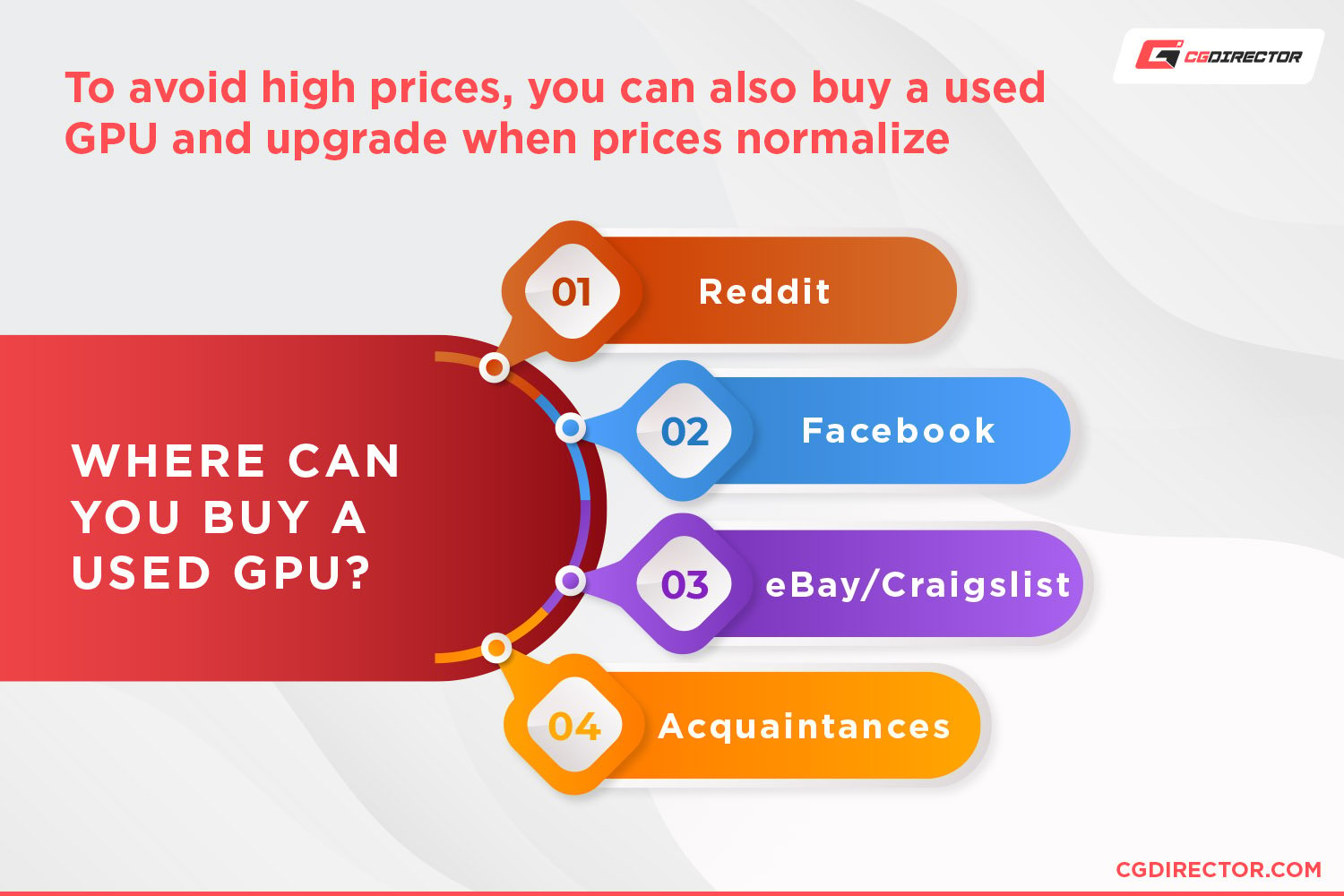 Graphics cards aren't posing as much trouble because you can't really find any…
Do keep checking, nonetheless.
PC Express (https://pcx.com.ph)
DynaQuest PC (https://dynaquestpc.com)
PC Hub (https://pchubpricelist.online)
PC Gilmore (https://pcgilmore.com.ph)
iPrice (https://iprice.ph)
Lazada (https://lazada.com.ph)
[Older-gen Hardware] PC Worx (https://pcworx.ph)
JDM Computer (https://jdmcomputer.com)
[Laptops] Benson Computers (https://benson.ph)
OpenPinoy (https://openpinoy.com)
Easy PC (https://easypc.com.ph)
[Import]Newegg Global (https://newegg.com/global/ph-en)
VillMan Computers (https://villman.com)
Shopee (https://shopee.ph)
[Laptops] Benstore (https://benstore.com.ph)
[Pre-built] CompLink (https://complink.com.ph)
Where to Buy PC-Parts, CPUs, and Graphics Cards in Australia
Australia has a LOT of stores. Buying PC Hardware down under has always been a pricey affair, or so my contacts in Australia tell me. I tried my best to find a Ryzen 9 5950X or a Ryzen 9 5900X in Australia. Unfortunately, couldn't find a single one in stock (hopefully, you'll have better luck with this list).
A few stores do list AIB RTX 3080 Graphics Cards at what seem to be reasonable prices. Although I did find a Kotaku news article that reported the availability of Founders Edition RTX 3080 and RTX 3090 Graphics Cards in Australia at MWave, I wasn't able to track down any.
Amazon AU (https://amazon.com.au)
Mwave (https://mwave.com.au)
PC Case Gear (https://pccasegear.com)
Centre Com (https://centrecom.com.au)
MSY (https://msy.com.au)
BPC Tech (https://bpctech.com.au)
Computer Alliance (https://computeralliance.com.au)
Shopping Express (https://shoppingexpress.com.au)
PC Byte (https://pcbyte.com.au)
TechBuy (https://techbuy.com.au)
MegaBuy (https://megabuy.com.au)
Umart (https://umart.com.au)
Computer and Parts Land (https://cplonline.com.au)
JW (https://jw.com.au)
Tech4U (https://tech4u.com.au)
Scorptec Computers (https://scorptec.com.au)
Austin Computers (https://austin.net.au)
Skycomp (https://skycomp.com.au)
PLE Computers (https://ple.com.au)
[Pre-built] Evatech (https://evatech.com.au)
Addressing Frequently Asked Questions
My region isn't listed. Where do I buy my RTX 3080 or Ryzen 9 5950X?
Unfortunately, we can't cover every region without help. That's where you come in! If you don't find your region here, please tweet at us (https://twitter.com/cg_director) using the hashtag – #cgdpcshoplist. If we get enough stores or interest from a particular area, we'll add it to this list!
I know other places to buy hardware in the regions you've listed. Where do I post?
Awesome! Please leave us a comment with the name of the store. Links won't work, so drop the store name in the comments below. We'll get the other details and add them to the list.
I've browsed through this entire list multiple times and haven't found the parts I wanted for my PC. What do I do?
That's a tough one. If you absolutely cannot afford to wait any longer, I'd recommend grabbing some older hardware to get you by if you wanted to go AMD. On the other hand, Intel's offerings are now available at excellent prices in most regions, and you could find a reasonable level of performance and value if you go with Intel.
Remember. You do lose out on future upgradability (going with Intel) if your workload does scale above 8 cores.
Another option – check for pre-builts. Sadly, this is one of the more reliable ways to get your hands on new-gen hardware faster in most regions today. Keep in mind, most system integrators will charge you a premium.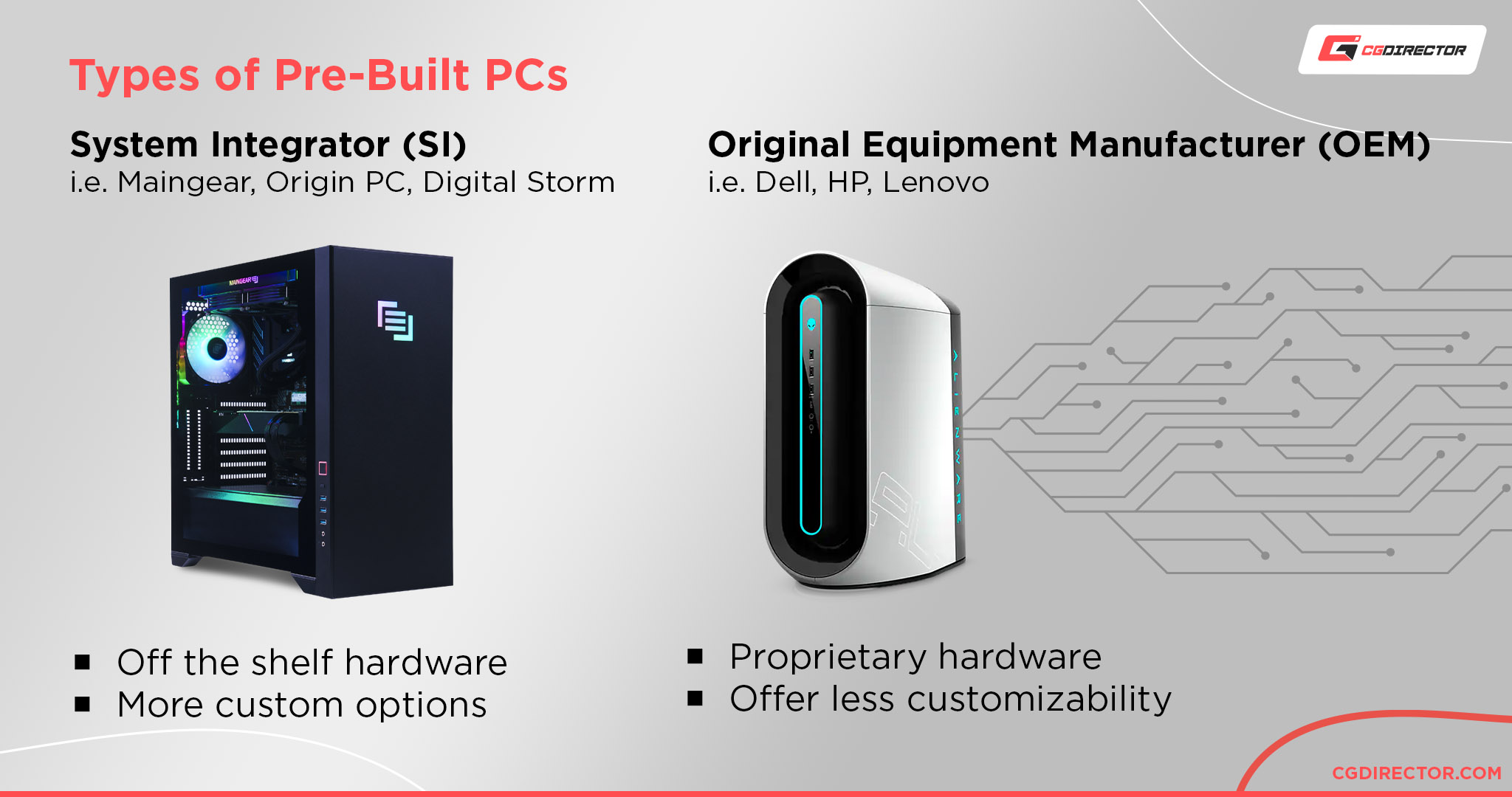 I found the hardware I wanted, but at inflated prices. Do I still go ahead?
The drawback of facilitating the practice of scalping is that you're validating what they're doing. If there's enough demand, I expect to see similar shortages with every hardware launch, thanks to a group of people who know they'll profit from all the stock they can clear out.
However, both the world and our work don't run on lofty ideals. If you really can't find another option and your productivity is quite severely impaired – you have two options:
Pay the premium, get your parts, and start working without any compromises. In this case, you do lend fuel to this practice of buying up stock and selling them for much higher prices.
Ignore the top SKUs. Settle for the next-best option that will get your work done for now. Once the stock issues settle, grab an upgrade. In this case, you do compromise on the performance and/or fluidity of your workstation.
Did you manage to find the parts you needed? If you need to pick other parts of your workstation, go through the parts required to build a PC.
Use our guide to assembling your PC to get started!
Did you manage to find hardware in your region from this list? Are we missing any major stores in any major areas? Are any of the listed stores providing an absolutely horrendous customer experience?
Please do leave a comment below and let us know!