Laptops come in various different shapes and sizes. Some of them are so small they can easily be mistaken for an A5 notebook.
Others, however, are so large and powerful that they could replace your desktop computer. There's something for everyone and, needless to say, we're spoiled for choice.
And so, naturally, it should come as no surprise that people sometimes struggle to make the right purchasing decision.
There are so many different options out there that it's easy to get overwhelmed.
A laptop, in essence, is a device that cannot be altered post-purchase.
It is, therefore, incredibly important to understand what kind of laptop you need as it'll aid you in your endeavors — be they creative or not — for the years to come.
As one can imagine, each size and form factor brings with it a unique set of pros and cons. And, to make things even more complicated, our needs and preferences vary wildly.
To some, a 13" laptop is simply far too small to get any "real" work done. To others, it is as big as they're willing to go.
Fortunately, we have a diverse enough range of options at our disposal, and if you snoop around long enough you're basically guaranteed to find just the right kind of laptop — one that'll fit both your needs and budget!
Before delving any deeper into the many different sizes and form factors, we first ought to cover the many pros and cons that you'll have to deal with depending on which laptop you end up buying:
Smaller Laptops — Biggest Benefits
A smaller laptop is easy to carry and, more often than not, a joy to use.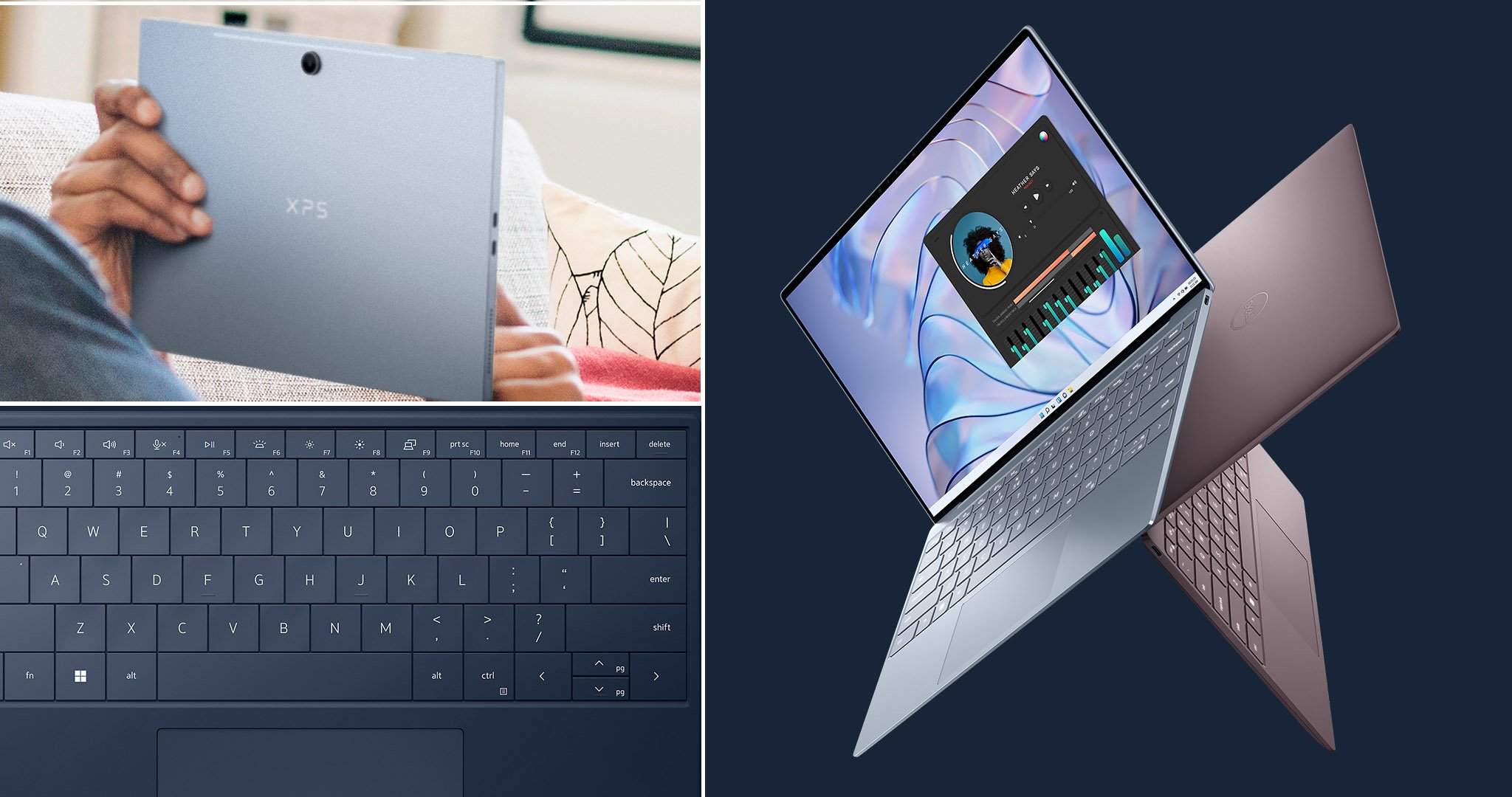 It is lightweight, comes with a small charger, and is never going to sound like a jet engine should you happen to push its internals.
These minuscule devices (ones that echo so much of what made netbooks so amazing back in the day) aren't meant to be used for the most demanding of workloads but are nonetheless surprisingly capable and can easily chew through most tasks you might throw their way.
Depending on the model you end up buying, it'll either have incredible, all-day battery life or will struggle to deliver more than five or six hours on a charge.
Smaller laptops come with even smaller batteries so it all depends on the efficiency of their hardware and other equally important factors like screen resolution, brightness, etc.
Smaller Laptops — Flaws and Drawbacks
Smaller laptops also come with a bunch of drawbacks and limitations that are inherent to their diminutive frame.
They're not as powerful as their bigger brethren, their screens are relatively small, their keyboards often shallow, and their port selection?
Either acceptable or downright dreadful. We're talking about two or three USB-C ports and a headphone jack. Sometimes not even that much.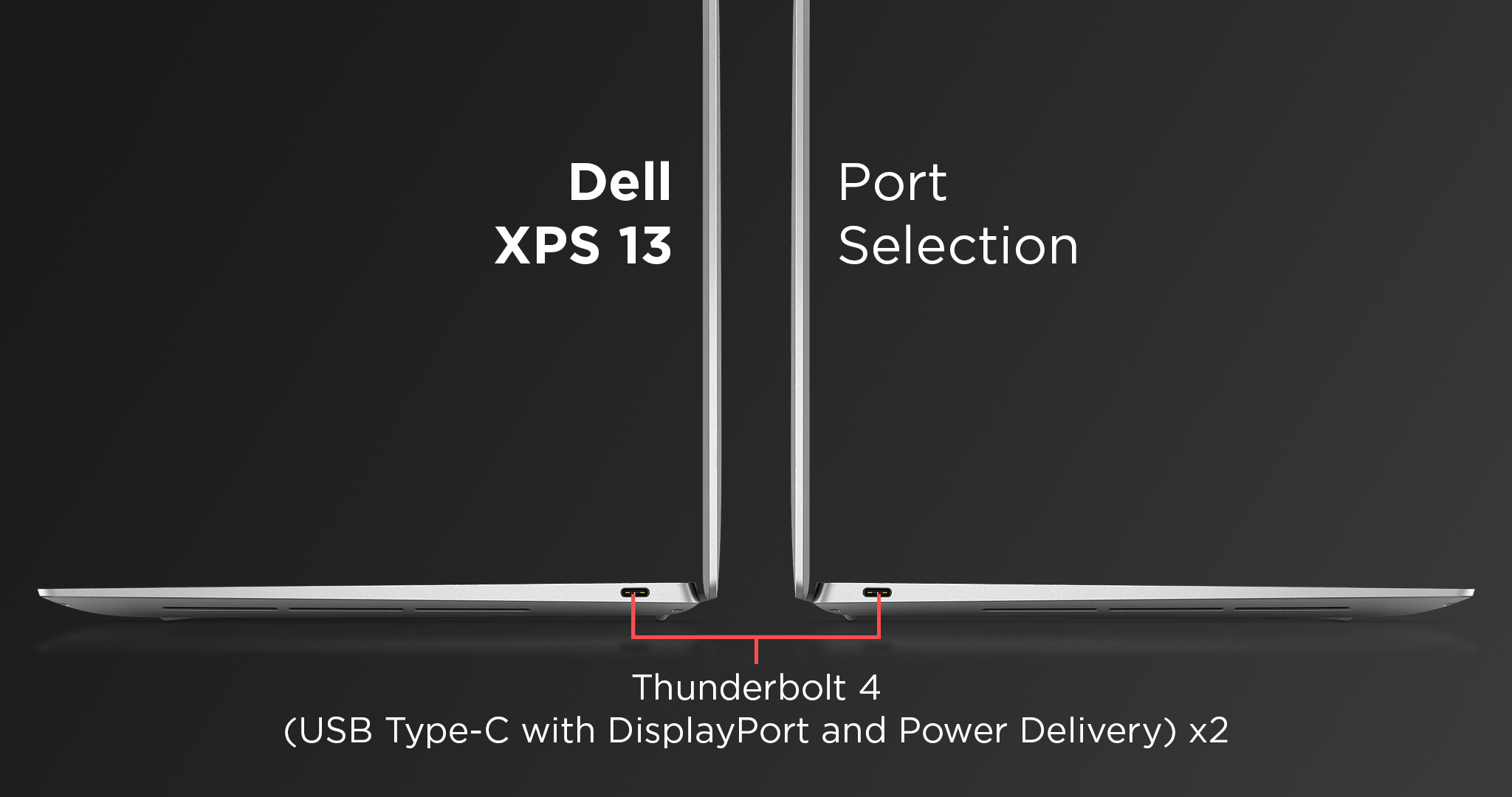 They're also very limited in terms of cooling. Their small enclosures and tiny fans can only do so much when it comes to heat dissipation.
Last but certainly not least, they offer very little — if any — upgrade path further down the line. And, perhaps even worse, that slimness of theirs comes at a cost.
Smaller laptops are often obscenely expensive. You're basically paying extra for mobility.
Bigger Laptops — Biggest Benefits
Big laptops (15" and above) sell in much larger volumes.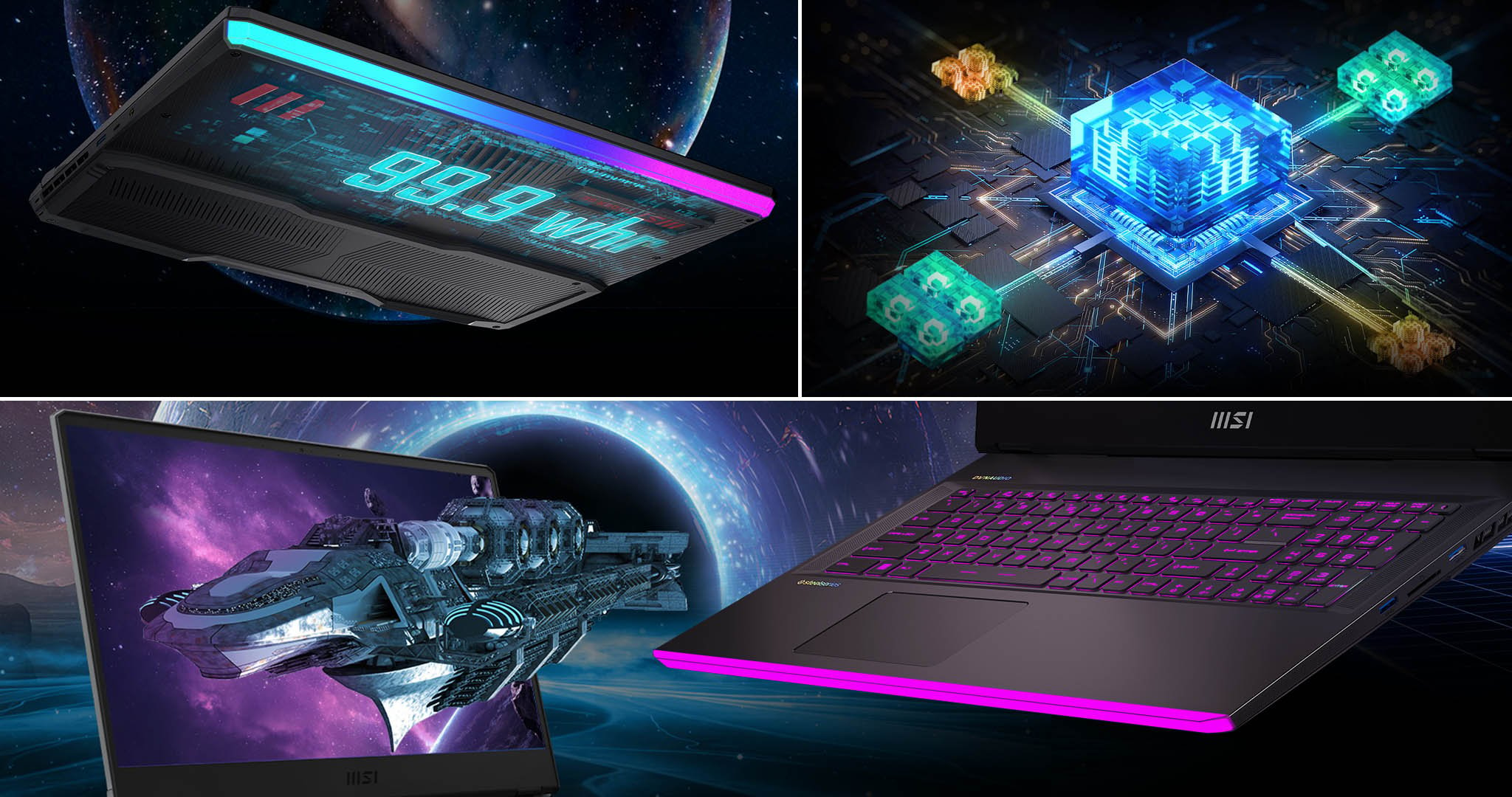 They're cheaper, easier to produce, and don't have nearly as many limitations.
They have large displays, comfortable keyboards (maybe even a num pad), big batteries, and just the right number of ports.
They're powerful, too, as they often contain the very best and most potent processors and graphics cards that Intel, AMD, and NVIDIA have to offer.
They're not as portable, obviously, but are still pretty easy to carry around, be it to work or school.
Bigger Laptops — Flaws and Drawbacks
Bigger laptops often aren't as premium and well-built.
Ultrabooks are somewhat of a showpiece, a conversation-starter, if you will. They come in various different "flavors," each of which carries its own unique aesthetic.
There's a difference between a Dell XPS and a MacBook Air, between a Huawei Matebook X and a Lenovo Yoga, between an HP Spectre and a Microsoft Surface Laptop.
Bigger laptops, on the other hand, are mostly thought of as tools — devices that'll get the job done and not get in the way.
They, too, can come in premium enclosures (MacBook Pro 16, Razer Blade 15, Dell XPS 15, etc.) but these are most often astonishingly expensive.
Moreover, with their higher TDPs and clock speeds and cooling systems, they can emit quite a lot of noise. They're built to perform and deliver, not to be shown off in coffee shops.
Sub-13"
Finding a sub-13" laptop is incredibly hard these days.
No one seems to be making them and, frankly, it's easy to understand why: with a display any smaller you'd be forced to make too many concessions and compromises.
The keyboard would be too small and cramped, the display hardly usable; the port selection meager and limiting. A device that small would basically only suffice for sending out emails, checking the weather, and typing out a few short documents while on the go.
Fortunately, you can still buy such diminutive portable computers — albeit in a different form factor.
2-in-1 hybrid devices running Windows 11 are definitely a thing and they're a fair bit more powerful than you'd expect, too.
Some of them, like the Vivobook 13 Slate OLED from ASUS trade performance for snazzy looks and a beautiful display.
Others, like the Huawei Matebook E Go offer a much more powerful processor, but they, too, come with a catch: they're running an ARM chipset which means your favorite and most important programs might not be (fully) supported.
While that might sound like an incredibly large hurdle, it's actually a good thing: Windows on ARM is by no means as bad as it was just a few years ago and the more efficient nature of these chipsets also has a tremendous benefit — all-day battery life.
Sub-13" devices have their own flaws and limitations, but they're also a lot more powerful than they might seem at first glance.
If you already have a spec'd out PC back home, an ultraportable 2-in-1 hybrid might be a worthwhile purchase — as long as you're aware of its limitations, of course.
The only non-ARM sub-13" Windows laptop currently available — one that's actually worth purchasing — is the Surface Laptop Go 2 from Microsoft. It's not particularly powerful but it's no slouch either. For everyday tasks and regular computing needs, it'll definitely suffice.
13"/13.3" Ultrabooks
For those who value portability above all else, a 13" ultrabook is undeniably the best option.
These devices are sleek, easy to carry, have beautiful displays, and are about as well-rounded as it gets.
For the longest time, their lightweight frame limited their potential and overall power output. That, however, is no longer the case.
Today's ultrabooks are incredibly capable and can chew through most workloads with ease.
Intel, AMD, and Apple have all built chipsets that punch way above their weight class.
On the downside, they don't have a lot of ports and you won't be able to upgrade anything further down the line.
Still, those are (relatively) acceptable trade-offs. For these devices to be as portable as they are, certain compromises simply have to be made.
Don't, however, let their small dimensions fool you: today's best ultrabooks can pack one heck of a punch!
14" — The Jack of All Trades
This is a relatively new category and it's a most fascinating one as well.
14" laptops are an absolutely stellar option: they marry incredible performance with a frame large enough to accommodate numerous different ports and a sizable display.
There's really nothing to single out as a negative or to criticize.
They're only marginally bigger than 13" laptops and yet have a lot more power underneath the hood. They can be used for content creation, and office-type tasks, but also for some hardcore gaming, too!
If there's one laptop size that we can wholeheartedly recommend — one that doesn't have any huge drawbacks or limitations — it's this one.
15.6" — Portable Enough
The difference between a 14" and a 15.6" laptop is actually quite noticeable. You'll feel it both in use and during your daily commutes.
First, the positives: 15.6" laptops are often cheaper and have better performance due to their more sizable enclosures. They have more ports, bigger displays, way more powerful internals, and, most likely, better keyboards.
All of that, however, comes at a cost: they're not particularly thin or light. You can still carry them around, of course, but your back isn't going to be particularly thrilled about it.
Laptops of this size are most often used as desktop replacements and for gaming purposes. They're a great option overall with very few compromises.
16" — For an Immersive Experience
Most manufacturers have finally embraced the 16:10 aspect ratio.
As a result, the 15.6" diagonal sort of evolved into 16" — and we couldn't be happier about it!
This difference in screen height might not seem all that tremendous, but it's actually a lot more noticeable than you'd expect, and it's an absolute boon for basically everything other than media consumption!
16" laptops aren't inherently better than 15.6" ones, but they are a bit more modern aesthetically speaking and their taller screens are also more convenient for both creative and office-type work.
17" — A True Desktop Replacement
Last but certainly not least, we have the 17" diagonal — a behemoth in every way, shape, and form.
Take everything you know about 15.6"/16" laptops (by which we mean their pros and cons) and crank it up to eleven.
These laptops are absolutely huge and often pack the latest and greatest processors and graphics cards money can buy.
They're true desktop replacements and are geared towards a very specific kind of user.
They're also incredibly heavy and large — carrying one such laptop is physically draining.
Be that as it may, they do have a target audience and we're glad that manufacturers are still making them, even though they don't sell in high numbers.
Ultrabook Recommendations [12"-13.3"]
Most laptop manufacturers have something to offer in this particular category.
For business users, Dell's XPS line immediately stands out for its looks and overall build quality.
The same can be said for HP's Spectre and ENVY laptops, both of which happen to be jaw-droppingly beautiful.
For those looking to game a bit on the side, there's the Razer Blade 13 and the ASUS ROG Flow X13, both of which are surprisingly capable (and mighty expensive).
You also have the Surface Laptop from Microsoft, the MacBook Air/Pro from Apple, and a bunch of think-and-light offerings from Lenovo.
Some of these companies also sell convertibles and 2-in-1 hybrids, so if you're fed up with the age-old clamshell design, those might be worth checking out.
Medium-Sized Laptop Recommendations [14"]
This is where things get a lot more interesting.
These laptops, as already mentioned, combine the best of everything: stellar battery life (depending on the model and its configuration, of course), performance, screen size, I/O, and so on and so forth.
ASUS ROG Flow G14, Razer Blade 14, Alienware x14, Dell Precision 5470, Acer Swift X — these are some of the most capable 14" laptops money can buy, and their prices range from a bit over $1000 all the way to $2500.
They don't come cheap, but they're well worth their MSRPs.
And in case you don't want a dedicated GPU, you can always opt for, say, an LG Gram 14 or something similar.
In doing so, you would give up a bit of graphical prowess in favor of portability and a more silent profile.
All in all, there's something for every kind of user and budget.
Large Laptop Recommendations
Nowadays there's really no shortage of top-tier 15.6"/16" laptops.
XPS 15, Zephyrus G15, Zephyrus M16, Legion 5i Pro, Blade 15, and so on — the list is seemingly endless.
You should, therefore, ask yourself the following questions:
Do you need a dedicated GPU and, if so, how powerful should it be?
What about battery life? Will your laptop be tethered to a wall outlet the whole time or will you be doing your work whilst on the go?
How much money are you willing to spend?
Once you start answering these questions the list of options will naturally diminish until you're left with just a few models worth your time and money.
Right now, at this point in time, ASUS and Lenovo seem to be offering the most "bang-for-the-buck."
Over to You
Do you prefer smaller laptops or, perhaps, those with a sizable screen and much more powerful internals? Let us know in the comment section down below and, in case you need any help, head over to our forum and ask away!